Edition 67: Epilogue, aka more from last time
I talked to my therapist, who specializes in grief, before I published the last newsletter and she reminded me that wanting to be remembered for good things is important. However, everyone has flaws. As we are alive, we focus on our flaws. When we die, many of those are erased as only good things are said about us.
She said this after I admitted I worried I am not as good as Mandy or Henry. I could not even name words that might be used about me, even after she recited some kind things I told her someone said a few sessions ago.
That judgement, that we are inadequate compared to our self ambition, is something so many of us feel. We think: 'Yes, one person said I am nice, but then this tweet said I was the worst ever, so I must be the worst ever.'
Put specific words aside. Signals of power and the achievement that are lasting are humility and curiosity for ourselves and others. Leadership, ostensibly defined by power and achievement, does not have to be the bullet points, but the questions you seek to answer, and the journey you put yourself and others on. Remember, leaders like Henry and Mandy, were less remembered for what they did than who they were.
We talked about how trauma forces us to create personas. Comedians are funny because humor is how they learned to deflect and deal with their trauma and anxiety. It is a brilliant coping mechanism, a celebrated one. In looking at others, the person we see is a response to a life. Shine the light on ourselves, and the person we see is made up of "failures" and inadequacies that make up a life.
So I am not telling you that you are not good enough and to be like these two beloved leaders, you need to be "better." I want to be clear that my thinking has led me to the realization that the goal, the purpose of your leadership, is not to win awards or get that scoop, it is to bring folks on a path where you can all discover wonder along the way. I am telling you that these words are probably within you. You probably exhibit these qualities if you question whether you are "good enough." The important thing is to always reassess whether this version of yourself is on the right path to being the person you want to be.
A leader who feels inadequate is probably more than adequate. In the many stories I've heard told about Henry and Mandy, they both, in quiet moments, expressed real fears that they were not enough.
The advice to 'fake it until you make it' is wrong. I see that now, and I admit telling others to. Don't. Be you and you will make it. Be vulnerable and want more for yourself and others, but only because you believe you can grow beyond baseline, not because you have not reached it. Baselines, adequacy, all of that is a construct, and an unfair one. I was born as a complete, enough Kim. All my struggles to be enough, or feeling not enough were judgements I made despite evidence to the contrary.
I am enough. I was always complete, I was born with everything I need within me. My how, how I lead, how I act, that will always be a work in progress, though. I am trying to swallow my ambitions and belief that achievement is a noun (a job, an award, etc). Achievement, and the words used about you after you die, are about how you approach the journey, not how far you got through it or where you stopped along the way.
---
Recommendations
Reading // Cooking // Updating // Loving //
Reading/
The Perfectionist's Guide to Losing Control is really geared toward women, but I think it could work for men and others as well.
Cooking/
I would argue the green beans at Din Tai Fung are better than the dumplings. come for me, I'll stand by it. Here's a recipe on how to make them at home. Others use real garlic, i prefer using both garlic powder and fresh garlic because I am extra like that.
Updating/
I went through and completely re-did the web site for The Middles the other day. Should be pretty lightweight and (finally, fingers crossed) unhacked from the months it was hacked and labeled as phishing by Google. Take a peek and lemme know what you think.
Crying, but Loving/
I watched the Oscars, a thing I rarely do, because I really wanted Everything Everywhere All At Once to win. Big. And it did.
If you want to understand why this movies means so much to man second-gen Asian Americans, read this snippet from a wonderful essay by Jeff Yang.
There was unquestionably a learned helplessness at the bottom of my doubt that "Everything Everywhere" would do anything anywhere — a predisposition to assume that, when it comes to recognition by the so-called mainstream, Asian Americans would always be next and never now: second class, second string, always standing second in line just as the queue is cut off. Coming close but never winning creates its own muscle memory. After a lifetime of honorable mentions, you begin to reflexively offer up a frozen smile, turn to your left and applaud the actual winners before they're announced.
Adorableness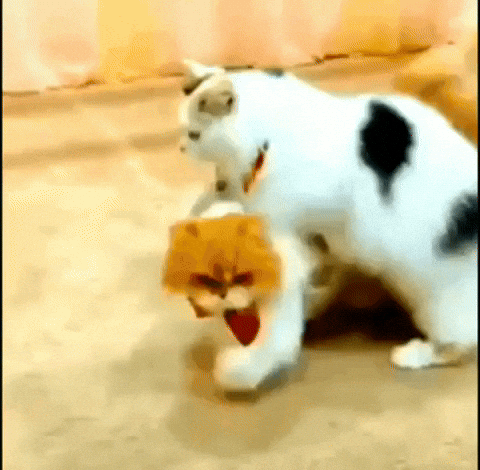 ---