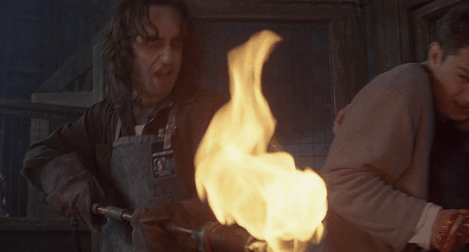 This is a bi-weekly newsletter that will usually hit your inbox over the weekend. Functionally, it's a round-up of my own work with some extra bits about ideas I'm playing around with, projects in the pipe, and videogame and other media recs. My background is art historical and game studies research as well as some museum and festival work. I'm really fascinated in how hobbyist work and open tools foster experimental game making as well as the complex histories and aesthetics of videogames. The stuff that informs my perspective runs the gamut from typical academic and theoretical texts, literature, music and movies, comics and zines. So hopefully that gives you an idea of what the newsletter content will be like.
OK, So, Why Is It Paid?
I started this up because I realized that I had a lot of unpaid and difficult to monetize projects going on. This is the stuff I'm already doing:
Building any of this stuff out into resume stuff for a full time position or even a freelance career has been difficult. I do sometimes get paid by specific festivals or websites for my work, but it's not a huge or reliable amount. I care about these things, and people seem to find them valuable, so I wanted to give people an opportunity to support this work if you do find it valuable in a more consistent, sustainable way for me, while also keeping most of what I already do as free and accessible as possible. For those of you who have also complained about me not having an RSS-reader compatible site, consider this a potential compromise?
FINANCIALS!!
Basically how this works is: the more people who give me a fiver a month the more time, focus and effort I can put into my "free" work.
0 people = 0 bucks = I just do this stuff when I can, as I do already.
100 people = 500 bucks = I can take a week off a month to do more!
200 people = 1000 bucks = I can spend half of my working hours doing more stuff for these projects!!
400 people = 2000 bucks = I can basically spend all my time working on and expanding these projects to make them more useful and reach more people!!!
I don't want to become one of those people who make 100,000 bucks for putting videos on youtube or whatever. So my guarantee to you is that I will never make a video essay or start a podcast (tho I like helping or being a guest on the latter sometimes). It's a pie in the sky dream but anything above basically paying for my life needs I want to put into fantasy projects like luxe print runs of crit texts that are important to me, commissioning research and writing from other independent writers in the space, etc. Financial updates will also be a regular part of the newsletter as the situation (hopefully!) develops.
THANK YOU FOR READING AND UNDERSTANDING ALL OF THIS, AND THANK YOU FOR SUPPORTING MY WORK!!