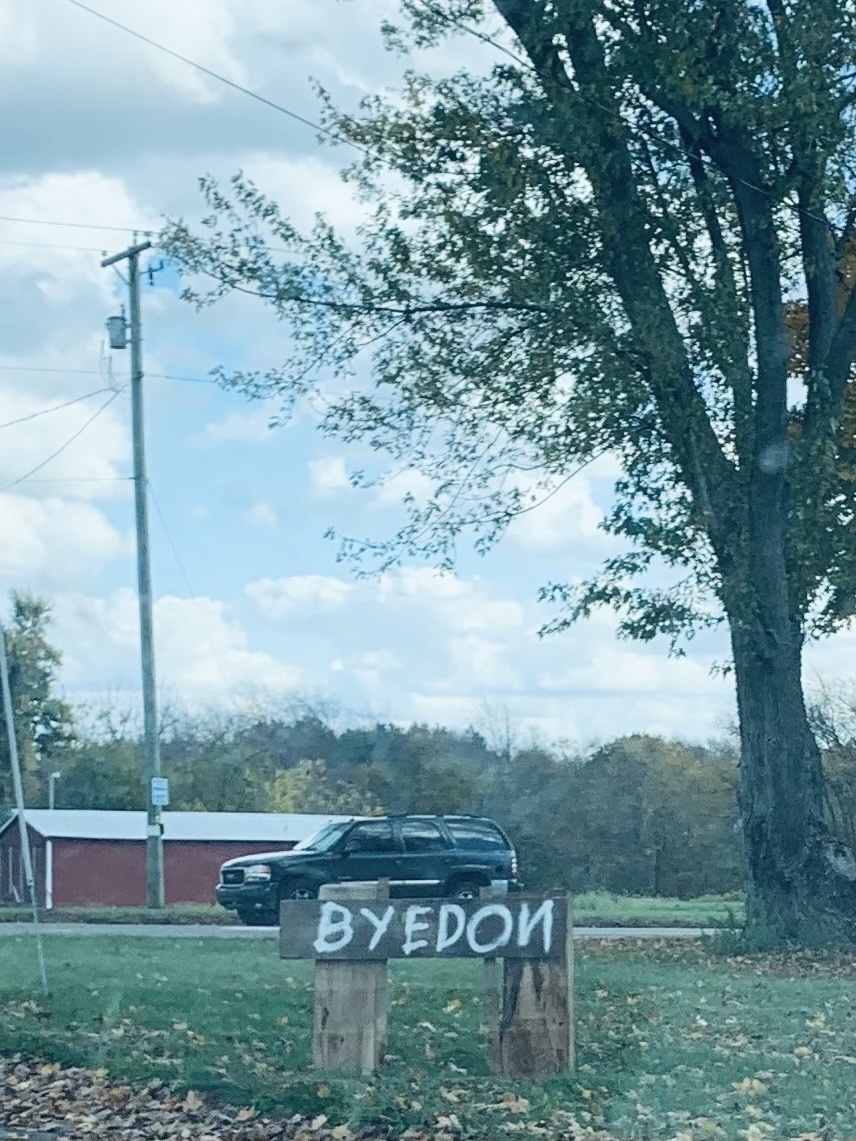 Good morning,
And welcome back to the AC, latitude 40.733099 / longitude -81.763389; it's currently 39°F under a cloudy Fall chill; the week's daily running route yard signage reports are archived here.
The week that was: biggest news was the release of the first episode of my podcast, THE SOCIALIZED RECLUSE, but beyond that, a banner week in finishing and/or moving projects onto the next phase of their existence: the script for A Comic being complete and off to readers before being off to artist, and the edglines of an idea for Another Comic have come into focus: it's nothing definite, nothing full, but worth digging deeper into… in other news: my grandfather's new iMac has been duly set up and his new wireless printer duly connected all of his iGrandpa devices (excepting his iPacemaker)… all of this before my large monitor died and I reverted back to my little MacBook Air for everything – though I have to admit I like the focus that the little screen provides (miniscule screen for focus, printed pages for bigger picture?); my eyes might tell me another story, eventually, however… and, finally, K and I turned in our ballots to the little outdoor ballot box at the Board of Elections and saw the sweetest words I've seen in ages, "Accepted for Counting," on Friday.
Onward.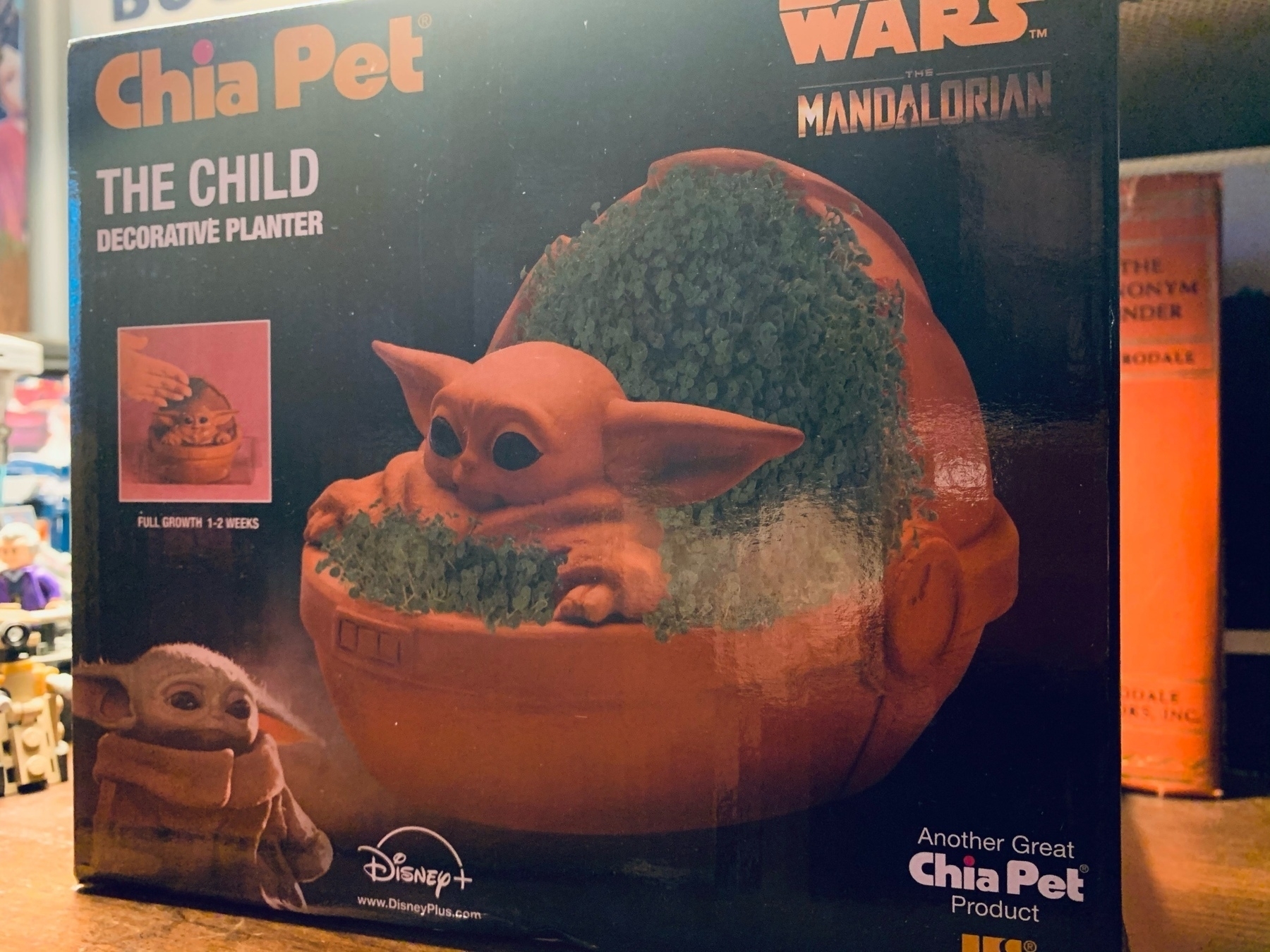 Input
(And yes, that's a Baby Yoda Chia Pet. We have reached peak Baby Yoda in this household - but at least Katie's enjoying her birthday present/winter gardening project.)
Reading: Finished Henry Miller's BLACK SPRING (Miller being one of my favorite writers as so few can make utter perplexity so profoundly enjoyable) and moved on to the next book in the great stacks of the unknown, Chinua Achebe's memoir of the Biafran Wars, THERE WAS A COUNTRY (169/333) and continuing through THE BASIC WRITINGS OF BERTRAND RUSSELL (97/749) and Jason Lutes's BERLIN (502/555); my complete reading list, from now back through 2013, lives here.
Listening: MOLECULAR, by James Brandon Lewis Quartet…SHENZOU, by Biosphere…and more await in the Micro EarBliss archive.
Watching: Wrapped up Aaron Sorkin's THE TRIAL OF THE CHICAGO 7 before diving into our next series, the sixth season of Amazon Prime's streaming warhorse, BOSCH (Ep. 03/10) and beginning a rewatch of Daniel Craig's best Bond outing, CASINO ROYALE.
Playing: Zilch, save the occasional progression in UNTITLED GOOSE GAME, having managed to set the table at the pub – though I can't figure out how to break the dartboard.
And now for an Exclusive Premiere…
In what is a newsletter of firsts, let's get to the first first first:
Pleased and proud to share with you the music video premiere of Elizabeth Joan Kelly and Geiger Von Müller's latest collaboration/sonic exploration, "Blue Moon Frequency # 2b (Fall Mix)."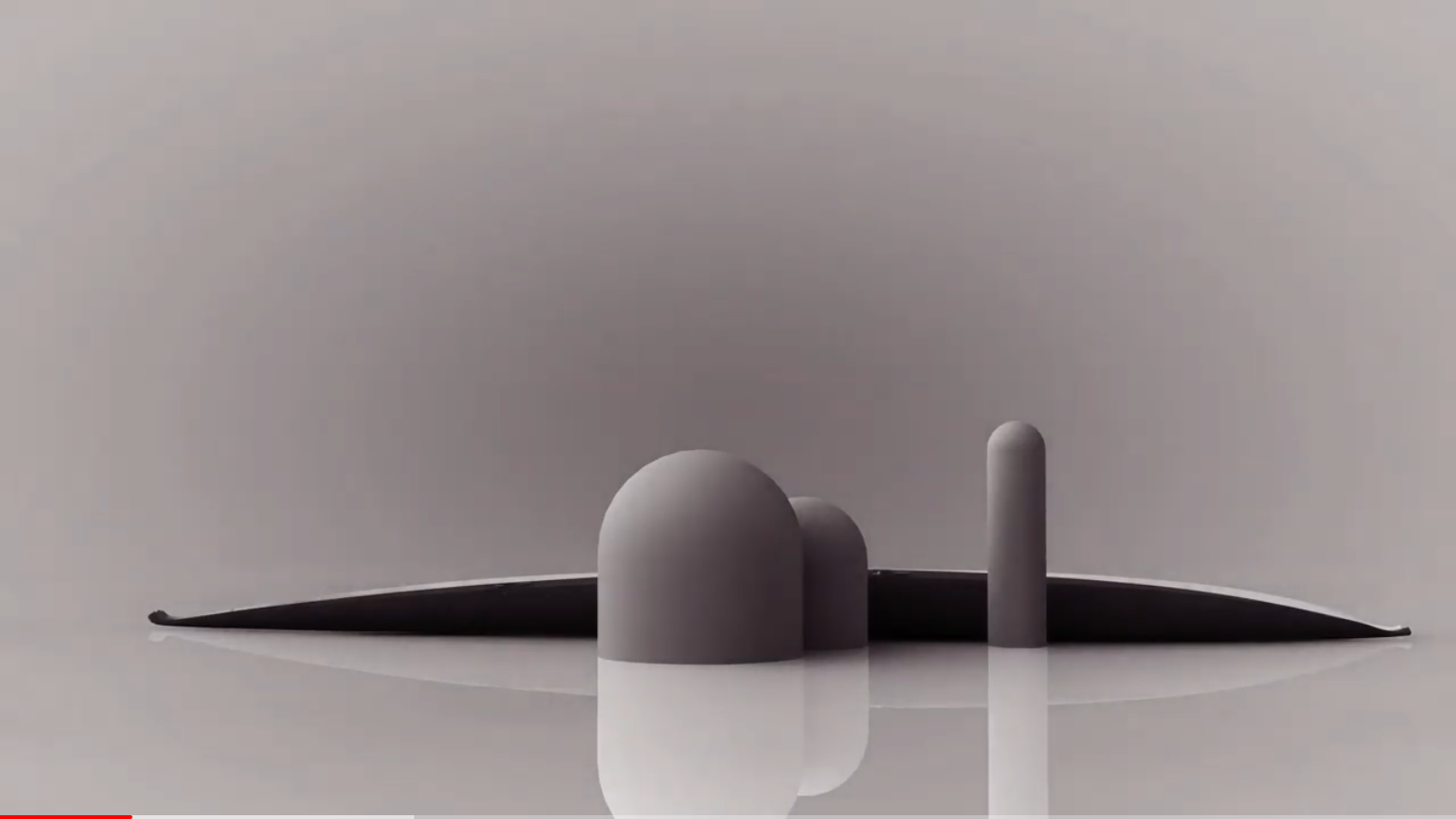 (Note: due to Markdown limitations, I can't embed the video directly into this missive. Click on the image above to go straight to the unlisted video on YouTube; if, for some reason that doesn't work, follow this link.)
A huge thanks to EJK and GVM for letting me be the first to share this bit of wonderful (my apologies that I couldn't get it to directly embed), and for letting you be the first to see it.
And now for the second first…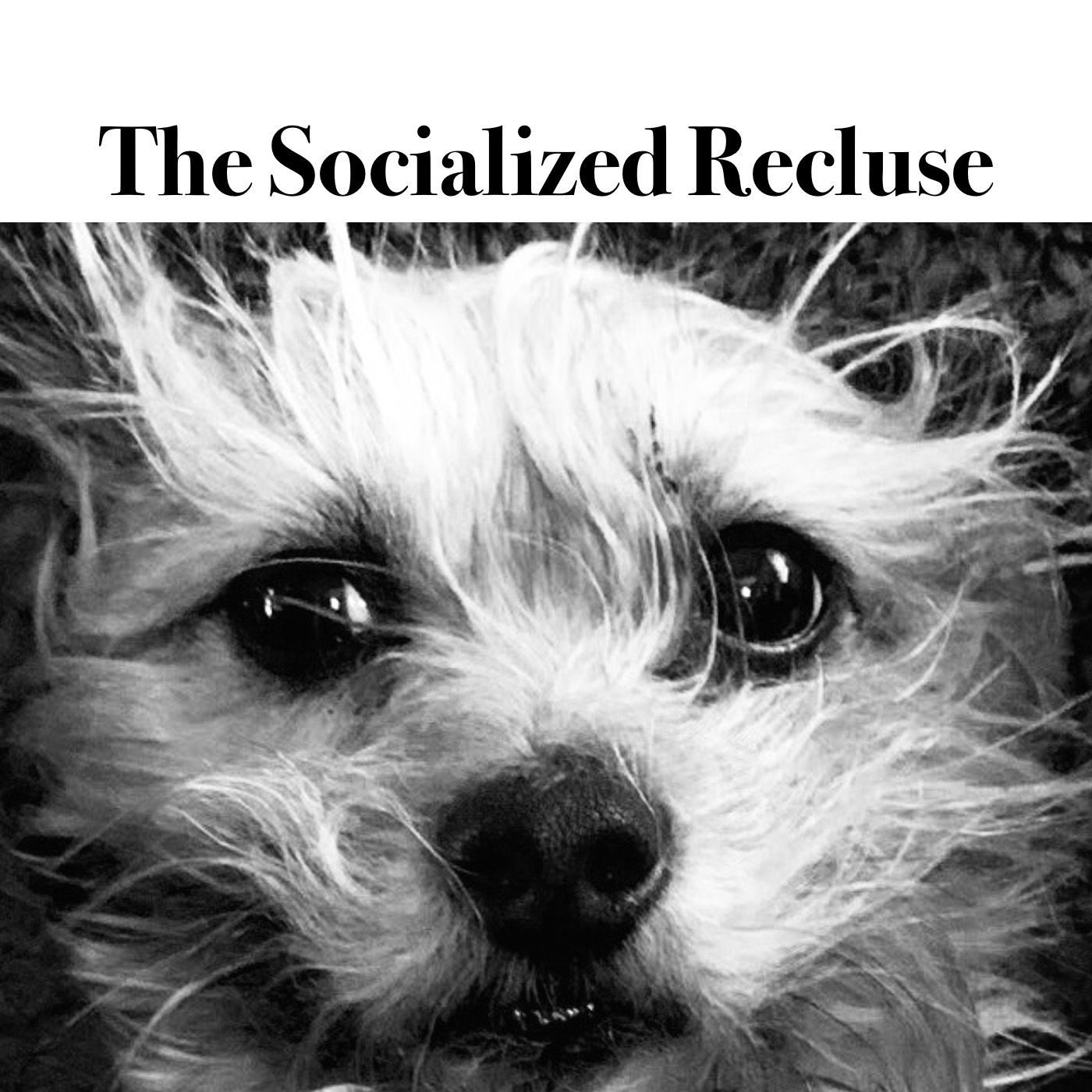 Output
This week, at Parenthetical Recluse: the big pod-day arrived with Wednesday's release of THE SOCIALIZED RECLUSE Episode 0001, the premiere episode featuring my interview with – and music of – my good friend, pianist, composer, and fellow Bezerklee alum, Uziel Colón. You can have a listen to our chat, in which we discussed 12-tone theory, deep-fried beginnings, Boston winter skin care, nostalgia, the future, COVID, and parenthood, here: THE SOCIALIZED RECLUSE, Episode 0001 – Uziel Colón.
A few initial thoughts from my first sojurn into the podcasting realm: One, I get why music producers and audio engineers prefer mixing boards with faders instead of knobs – while I love my little Yamaha MG10XU, negotiating a knob-based crossfade is a trick requiring a sort of tactile finger-yoga that I've yet to master. Two, I enjoyed doing the show, the process – the research, the interviewing, the assembly – and will definitely be doing more. As for when that will be, I'm not sure; as I said in the Origins episode, my best guess for frequency is less frequent than I like and more frequent than I expect.
You can subscribe to THE SOCIALIZED RECLUSE via RSS – https://parentheticalrecluse.com/socializedpod?format=rss – and peruse older episodes (all two of them, currently) on the show's archive page.
And so it goes; as ever, if you're enjoying yourself in this space, invite your friends – if not, invite your enemies: https://buttondown.email/twweaver.
Until next week, then: stay safe, be well, VOTE, and wear a fucking mask. See you next Sunday.
TWW
Sunday, 25 October 2020