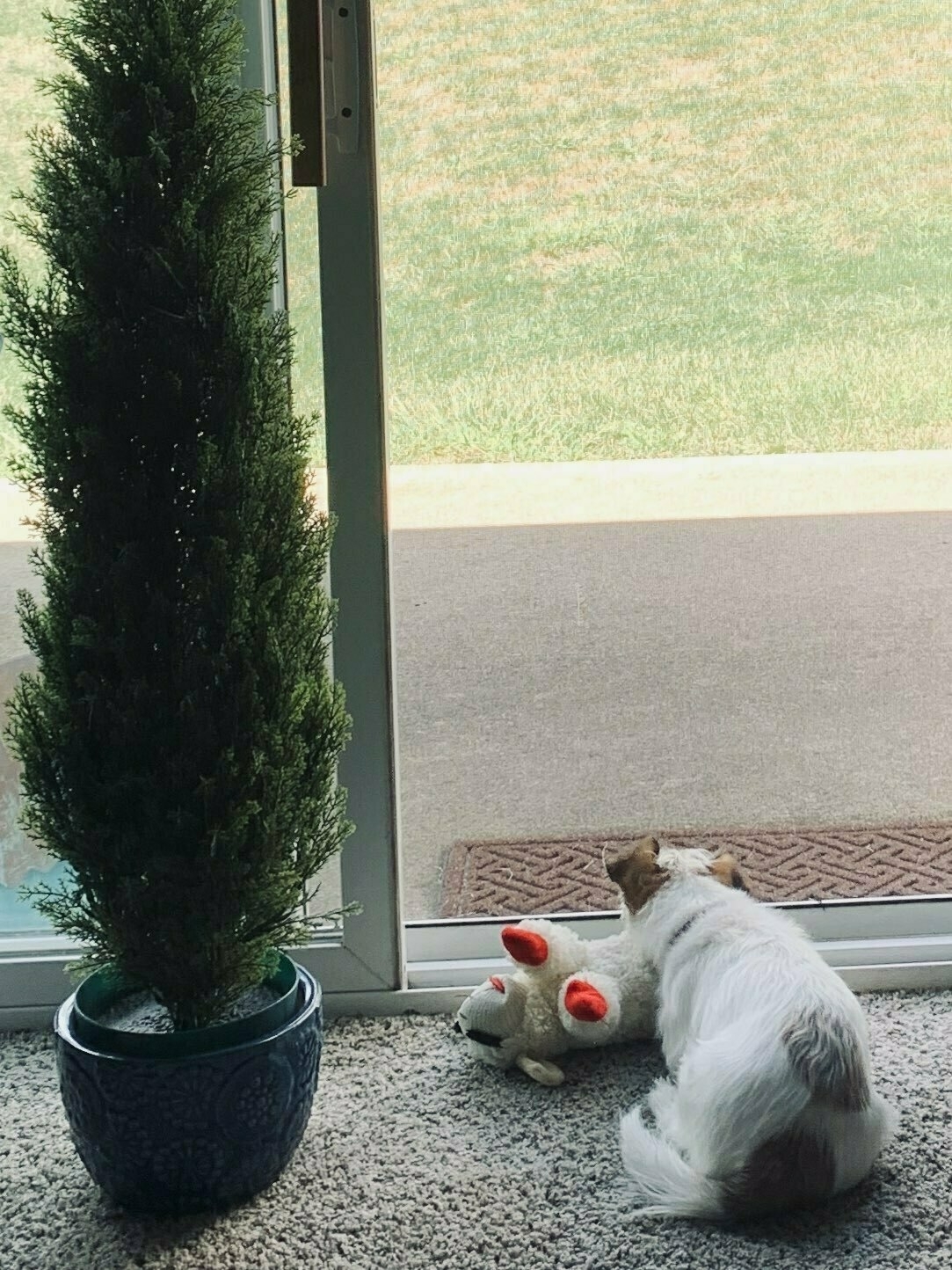 Good morning,
And welcome back to the AC, latitude 40.733099 / longitude -81.763389; it's currently 59°F under sunny skies; the week's daily running route yard signage reports – replete with more detail – are, for better or for worse, archived here.
Truth be told, the opening photo succinctly captures the week: other than waiting on an email (chances of positive outcome at about 10 percent – either way, I just want the project to move ahead, be it in the bin or on the board) and installing a fire pit in the backyard, that's been about it. K's adventures in online schooling continue to continue. Oh, right: my county did move up in the world – to a level three COVID public health emergency. So there's that.
In happy news (depending on your perspective and whether you really want to hear me interview people), the podcast did move closer to reality and I HAVE BUTTONS TO PLAY WITH (and relearn my music tech skills):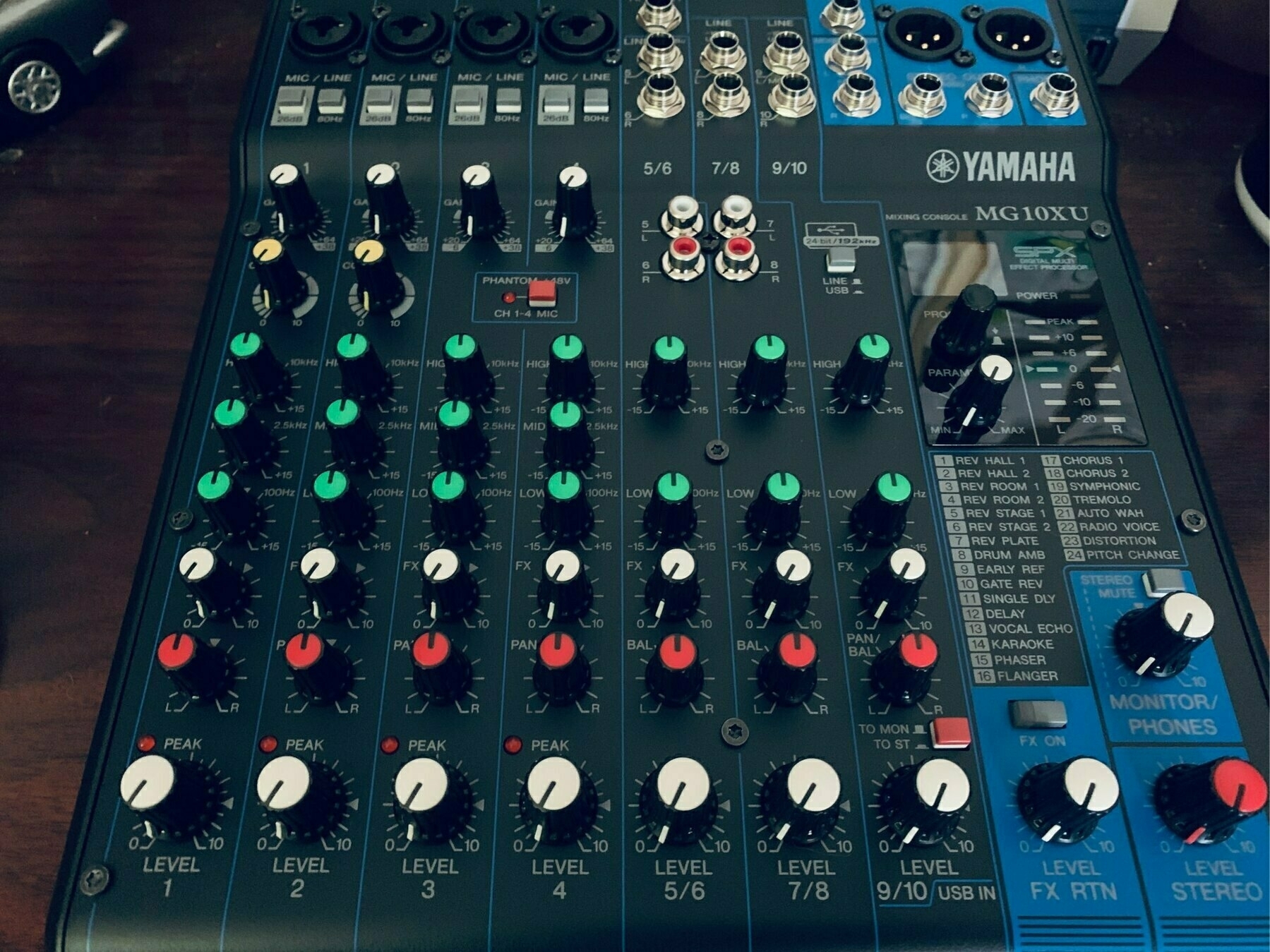 Input
Reading THE POWER BROKER, by Robert A. Caro (9/1246 - just started it, more on that in a sec)… THE BEST OF THE SPIRIT, by Will Eisner (163/185)… my complete reading list, from now back through 2013, lives here.
Listening: BEHOLD A BLACK WAVE - EP, by Calabashed… BEETHOVEN: LEONORE OVERTURE No.3, SYMPHONY No.7, by Saito Kinen Orchestra and Seiji Ozawa…SUPERNOVA REMNANT, by Gemini Revolution… and more in the EarBliss archive.
Watching: LOVECRAFT COUNTRY, Season 1 (3/10)… wrapped up Netflix's fascinating survey course of video game history, HIGH SCORE… and rewatched one of my favorite action/thrillers of the last ten years, Tony Scott's final film, UNSTOPPABLE: the thrills still hold up – as does my lament that we'll never get a new film from him.
Playing: While I've made occasional returns to FAR CRY 4's Kyrat following my completion of the main story (for brain-dead insanity), and mucked about with THE TURING TEST –  a fascinating PORTAL-esque puzzle diversion that's asks for far more intelligence than I'm more often than not capable of delivering during gaming time – I'm still seeking out my next deep dive. Most likely: ASSASSIN'S CREED: SYNDICATE, purchased via the latest XBox Store sale for $8.99 and still downloading.
Right: that POWER BROKER "more on that in a sec" bit: in a bid to get through the eight stacks (four more lurk behind those pictured) that comprise my to-read pile, I had Katie mix up the stacks and turn the spines away from me. Theory being that if I can't tell what the next book is, I'll just grab the next one and continue paring down the stack. Rules: though I can start from any stack, I have to finish the chosen stack once I start it; and: no new books until one stack is gone (in other words, authors who read these words, don't release anything until I finish one of my stacks; I'll give you the all-clear):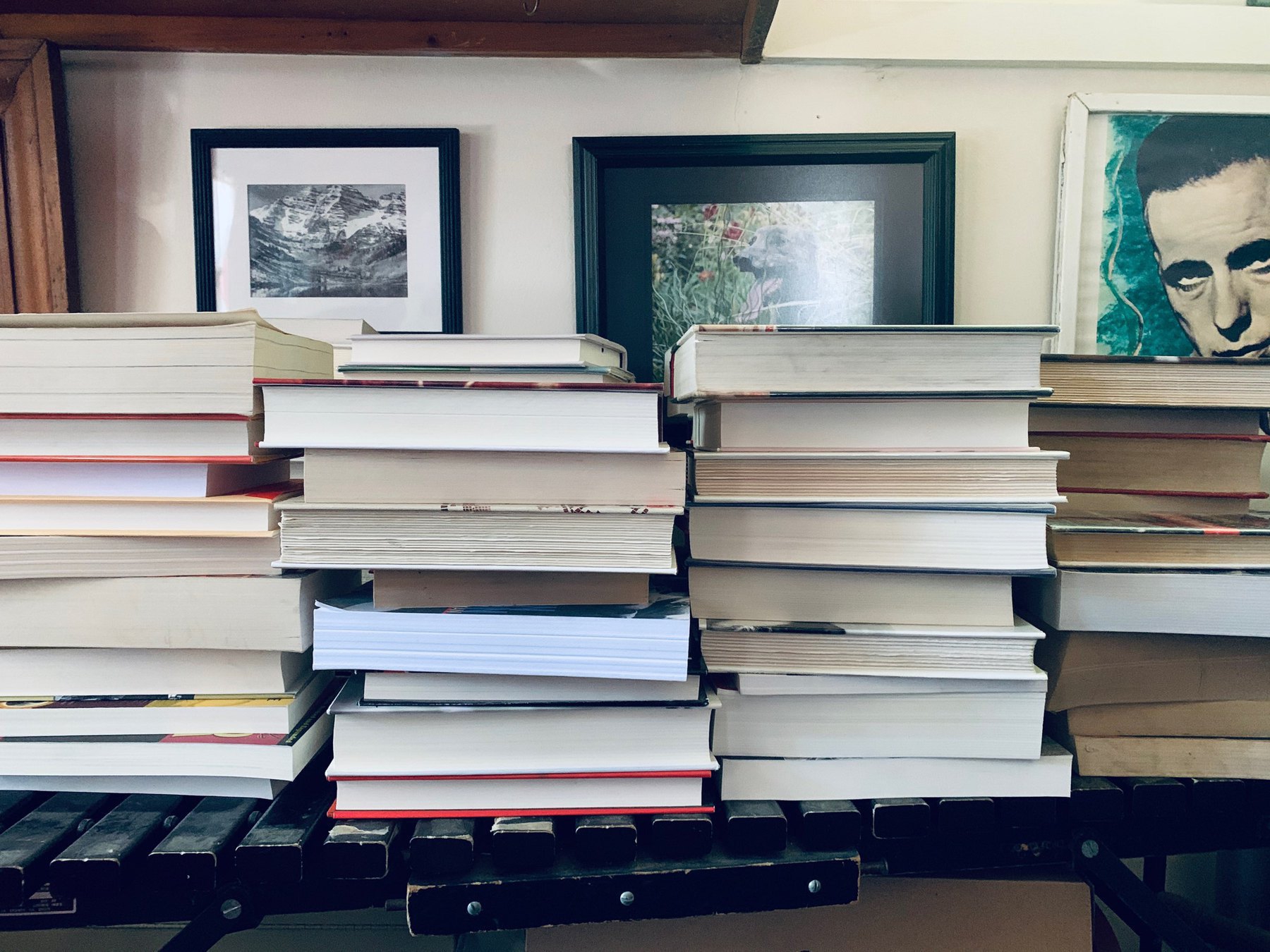 Shared BrainSpace
Among my favorite recent tracks is"Blue Moon Frequency #2b(Summer Mix)," the ambient-slide-guitar blues cocktail concocted by the inspired pairing of Geiger von Müller's guitar wizardry with Elizabeth Joan Kelly's "post-apocalyptic drone pop."
I was thrilled when, after I previously shared "Blue Moon Frequency" in this space, Geiger reached out to me and we had a fantastic email conversation – a conversation that led to him agreeing to share with you his current – and past – sonic inspiration:
Recorded in 1979 and released on Gabor's last album before his tragic death, "A Thousand Times" was a soundtrack of my life as a kid.

I started revisiting Gabor's music about a year ago. And with my – allegedly – grown up ears this is what I hear: a flamenco/roma/gypsy-influenced corker, a superb groove with killer percussion throughout; futuristic (for '79) synths from Chick Corea before he switches to piano, a return to earth further enforced by majestic live string - and brass-sections – a gradual tsunami, guitar and piano solos, separately and together; harmonics resonate from somewhere underneath the piano. This, in turn, is demarcated by the onslaught of a grand finale that sneaks in with a fiendish rhythmic solution before reaching its terminus in a roaring chorus!

Beyond that: my fav Gabor Szabo albums would be 'Belsta River', 'Macho', 'Dreams', 'Femme Fatale'. I couldn't describe his idiosyncratic style as well as his number one disciple, Carlos Santana, so I'll leave it to Mr Santana.
Many thanks to Geiger for guesting here this week (and for reaching out): be sure to check out Geiger's latest album, Ruby Red Run! –  well as a new collaboration single + video, "Venezia," with electro/noise/experimental artists Xqui and Pelso – via Bandcamp. Your ears will thank you.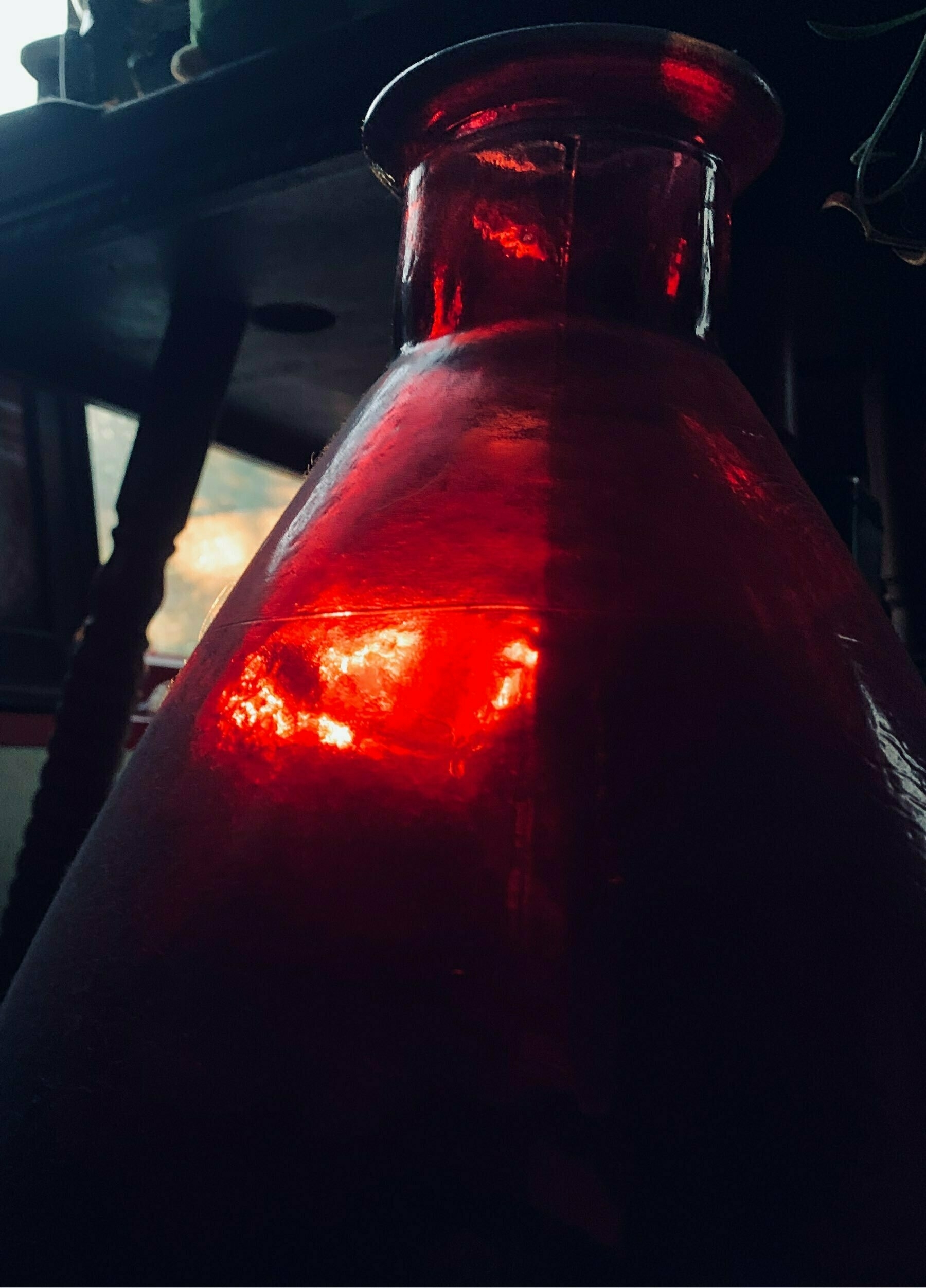 Output
And finally, this week, at Parenthetical Recluse… a bit of contextual data for the yard signage plight in this red state hell… ruminations on automated lamp alarm systems and mix-minus methodology amid a dense fog advisory, emphasis on dense… efforts to ruin my enjoyment of the work by adding more work to enjoy while discussing additional data detail in yard signage reportage… additional answers to FAQs I've never been asked – including which of the innumerable Tylers Weaver I am (and my confession that my phone calls me Batman)… dispatches on the occasion of my county reaching a level three public health emergency… and, as is becoming the standard, a Saturday potluck of disparate thought, including Atlantic stories and aforementioned reading stack hacks.
As ever, if you're enjoying yourself in this space, invite your friends – if not, invite your enemies: https://buttondown.email/twweaver
Until next week, stay safe, be well. See you next Sunday.
TWW
Sunday, 06 September 2020
P.S.: Have to extend a big congrats to Forest Robots (who contributed a fantastic rec to Shared Brainspace here on 23 August) upon his latest release, AFTER GEOGRAPHY, earning a well-deserved inclusion in Bandcamp's Best Ambient Music on Bandcamp, August 2020 list. It's really a must-listen. Congrats again, my friend!