THE VOICE OF ENERGY VOL. 049
Good day, friends. Coming to you from an ant-infested table outside the Rose City Coffee Co., a grumpy café in Portland's Brooklyn neighborhood, distracted by the adorable children at the park across the street trying and failing to play basketball.
It's been a good but stressful week having gotten myself once again into a spot where I've taken on too much work and have had not enough time to get it all done in a timely manner. Sorry, in advance, to all of the editors out there waiting on me. I haven't forgotten you.
Some of the work I have finished has been published. I wrote about David Bowie's The Width of a Circle, a new collection of archival material from the period between Space Oddity and The Man Who Sold The World. Fascinating in that it was the introduction of Mick Ronson to the fold, but also revealing a little adolescent awkwardness in Bowie's aims for pop stardom. Also wrapped up my monthly columns covering new/interesting vinyl releases and highlighting great Portland music to buy on Bandcamp.
Once you've finished reading those, continue on with this week's newsletter. This time around I have an interview with an amazing electronic artists from Israel by way of Moscow and reviews of three films. I thank you, as always, for your time and attention.
---
Genrietta
You may have noticed a theme among many of the artists that have been interviewed for the newsletter. So many of them had to readjust their priorities and creative decisions due to the pandemic. For most, the lockdown were surprisingly helpful, giving them the time and mental space to concentrate on their work.
Genrietta Patik, an electronic artist from Moscow now living in Israel, let the restrictions she faced at not being able to travel to her home country fuel the sound and essence of her debut EP Park Kulturi (out on June 11 from Dragon's Eye Recordings). As she says below, she "began to fantasize about being in Moscow. And somehow found myself looking for pictures on the internet that allowed me to dive into my memories and fantasies."
How that translates in the five pieces that comprise this new release is into melodies that sting and itch like healing skin. Deep low end drones arise and sink throughout, bringing waves of cold with them. But Patik wraps it all in the warm embrace of nostalgia and longing. She may be miles away from Moscow but her memories of her hometown are clearly positive ones. I hope she gets back there soon.
When did you become interested in electronic music? What artists caught your attention?
I always had an interest in electronic music since I was a kid. Then, somehow I realized that I'm into it when I started my bachelor's degree. It was the first time that I listened to Aphex Twin and was mesmerized. Then a couple of years after, I got from my friend a compilation of early electronics and experimental electronics. It was kind of a revelation for me, and my true passion for electronics began. Artists that caught my attention were Ursula Bogner, Wladimir Ussachevski, Mika Vainio, Alva Noto, Suzan Chiani, and many others.
What inspired you to want to study electronic music and make some of your own?
I always wanted to create music. When I was a kid, I was not accepted to musical school, but my love of music has grown. As a kid, I had a small Casio synthesizer. I played on it, not notes but different weird sounds that reminded me of sounds from the real world or world of fantasies. When I found experimental electronics for myself, I realized that music is not necessarily supposed to be created using a classic approach. And I don't really need to have a traditional education to begin making music of my own. Also, I met people who inspired me and helped me understand more and not be afraid of experimenting.
Were there a lot of people in your hometown that shared your interest or that you could collaborate with?
My interest in electronic music developed after I left Moscow. When I moved from Jerusalem to Tel Aviv, I began experimentations with sounds with my friend Lena.
What can you tell me about your decision to move to Israel to study and live?
It was a swift "adventure time" style decision. I wanted to live in a different place. And also was interested in the specific academy of art in Jerusalem. Then there were no such places to study modern art in Moscow.
Although you have been performing live and making music, Park Kulturi is your debut solo release. Why did it take until now to release something of your own? Did it take a while to work on the material or were you busy with other projects?
I was busy with other projects, yes. I was working hard on writing music for and pushing forward LES Duo. Also, I think that I had to be ready mentally to start working on my solo project.
What got you to that point where you were "mentally ready" to begin the work?
I think that self isolation of corona period just helped me to free up my time from any other projects, and not to be stressed about deadlines. Now I know that if I want to record new album I just need to stop all the other activities for 2-3 month at least. Once it was a very complicated decision for me, now it's less.
As the press notes say, the music and title of this EP are inspired by an underground subway station in Moscow… what was it that drew your mind back to your former home and your memories of the city?
I hadn't been to Moscow for a while. And during corona couldn't go to visit. It was precisely when I started to work on the album and started to look for inspiration. I suppose that because of the sultry summer in Israel, my brain was seeking for cold. I began to fantasize about being in Moscow. And somehow found myself looking for pictures on the internet that allowed me to dive into my memories and fantasies, so I that it's a perfect material for an album. The whole album is built around my visual memories of the city.
You also utilize field recordings in these pieces… what can you tell me about those (where they were recorded and how they are used)?
There is one field recording on the album, in the track that is named "Perehod" (transition/underground pass). It was a lucky coincidence. My composition was already written, but I felt that I miss a layer. And started to look for field recordings on soundarchive.com (very inspiring site) and found the exact thing that I was looking for. Field recording made by a sound artist in Moscow. Recording of the actual underground pass, and it was the precisely same as the length of the track, even there was no need to edit it. All the other sounds are synthesized in an attempt to recreate the soundscape of specific locations.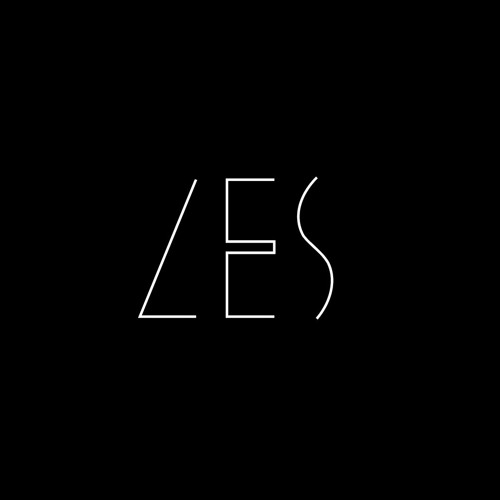 Stream LES music | Listen to songs, albums, playlists for free on SoundCloud
LES - Israeli experimental electronic music duo. Ambient|soundscape|techno project.
What can you tell me about your project LES, with Elena Pauli? How did you meet her and how did you begin making music together?
Lena and I met in the academy of art. We were in different faculties but went to some lections together. After we finished our studies, we became close friends and found out that we have very similar music tastes. Then we began to experiment with basic instruments that we had: phone recorder, old Kawai synth, and Ableton. Now we work and perform together. Continue to build our shared imaginary world of sound.
You've played a number of events in and around Israel since you started making music. Is there a thriving experimental and electronic music community in the country? Who should we be listening to?
I know many electronic musicians in Israel, really talented people. Still, somehow, I don't feel that there is any community till now. A lot of subgenres and people don't always know of each other or want to collaborate. I hope that it is going to change in the near future. If I make a list, it will be very long, so I will recommend an album that I've listened to recently. Disused Machines is a compilation of new Israeli ambient music by different artists by the Confused Machines label.
The world's attention was once again on Israel and Palestine with the ongoing conflict there. Did you experience that at all? What was it like in the city over the past few weeks from your perspective?
I don't live close to the Gaza strip, but we had sirens in our town. It's confusing and stressful. I have many friends in different places in Israel, and I know that part of them was much more stressed because they live closer to conflict. Also, infuriates me that the country I live in is holding the people of Gaza in a state of the huge ghetto. And makes a military action inside the place where people suffer every day anyway (I think that the fact that a person can't leave is enough to call it suffering). It's not a nice feeling to be ashamed of the country that I chose to live in.
In addition to your music, you are a talented visual artist. Do you find one informing the other - the music inspiring your visual art and vice versa?
First of all, thank you for your compliment. Secondary, yes, definitely. I see no difference in the concept of composition in visual art and music. For me, empty space, colors, accents, and rhythms in music are similar to those in visual art. Frequently I got the inspiration for music in visual materials. I can work on my compositions or improvise by looking at a picture. For example, I can reconstruct the sound of the field, using its visual rhythm and vastness, colors, and specific type of weather conditions in different seasons. Once I wrote music for myself if I was waking up in a small wooden house in the center of a massive field of ice at - 40 degrees. I'm not sure that this is an exact association that listeners get from my music. Still, I know that people have visual associations while they listen to it.
What does your family think about the music that you make?
My family actually loves the music that I do. My partner recorded an album for me. The only person that is not really into it is my daughter, but she is 12 years old and has a different taste. I hope that in the future she will enjoy the music that I make.
What comes next for you?
I started to work on my next album. I think about adding vocals and developing the theme of human mental and psychological states (less visual-based, but I want to try to work with emotions). My dream is to participate in different festivals worldwide and write the soundtrack for a movie.
---
Film Reviews
Sin (2019, dir. Andrei Konchalovsky)
The latest entry in the bewildering filmography of Andrei Konchalovsky (Uncle Vanya, Tango & Cash) is a portrait of an artist—in this case, Michelangelo—on the edge. For a long stretch of the film, that is a literal edge. The bulk of the film's middle act centers on Michelangelo attempting to negotiate the transport of a huge slab of marble off of a mountainside. It's a perfect metaphor for his stubborn determination, and it adds the unusual elements of a thriller into a film about the tortured soul of an artist. Sin focuses on Michelangelo (Alberto Testone) as he negotiates his way through the end of the Della Rovere era and the start of the Medici's reign. The change in power scuttles his previous commissions but earns him new ones. But mostly he looks on with fear and frustration as he sees the new leaders of his beloved church seek personal gain rather than spiritual enlightenment. Through Testone's turbulent performance, Michelangelo is a bundle of anguish saved only by moments of transcendence. He spits and spews at his assistants for anything less than their full-fledged devotion and then hurries to soothe the psychic wounds he may have caused. Michelangelo explains to another artist how trite he finds that same artist's work, but they both laugh through the critique. And throughout, Michelangelo wrestles with the transgressions of the film's title. He's prideful, greedy, and lustful. And, like a child, he runs and hides when he becomes aware of his mistakes. Konchalovsky and co-writer Elena Kiseleva bring this titan of art down to a human scale and make his internal strife all too relatable to anyone involved in the creative arts. Pair this with Martin Scorsese's Life Lessons for the perfect double feature. (available on DVD and VOD starting June 8)
The Amusement Park (1973, dir. George A. Romero)
What happens when you do your job too well? In the case of famed zombie auteur George A. Romero, you have your short subject The Amusement Park shelved for the next four decades. As the story goes, Romero produced a film for the Lutheran Church to creatively highlight the prevalence of elder abuse and neglect. The final product was so unsettling to his benefactors that it was never released. The film was thought lost until a print was discovered in 2018 and digitally restored. Making its bow on streaming service Shudder, it's not hard to see what unnerved the Lutherans. As an elderly gent wanders through the titular park, he and his fellow senior citizens encounter all manner of overwhelming and confusing people and incidents. They are ripped off, shoved around, and threatened. Perhaps worse they are ignored by the young folks zipping around them. The film's choppy editing and vertiginous camerawork only add to the sensation of trying to navigate a world that is making less and less sense. Touches of Romero's horror work filter into the story, as when the main character is chased by a mob of people through the park, but otherwise the story is entirely grounded in reality. And it's a reality that is still an issue for many elderly Americans. Don't dismiss this as a curiosity among Romero's otherwise gory filmography. The Amusement Park may be his most prescient and impactful work. (now streaming on Shudder)
Caveat (2020, dir. Damian McCarthy)
Writer/director Damian McCarthy's debut film is constructed with a horologist's care. Every last detail of this wooly and weird story has been carefully considered and locked into place. As a result, Caveat runs smoothly and steadily, its 88-minute running time comfortably zipping by. The balance of its constituent parts is tenuous, though, as McCarthy combines elements of a crime thriller and supernatural horror in a manner that just manages to work together. There's at least no knocking the originality of this tale. A man, recovering from an unnamed accident, is hired to watch over a friend's troubled niece at a dilapidated home on a small island. The catch is that he has to wear a leather harness, chained to a spot in the basement, that limits his movement. The young woman, when she's not locked in a catatonic state, is emotionally haunted by the disappearance of her mother and the recent suicide of her father. And, of course, she and the house might be literally haunted by the spirits of her dead parents. McCarthy and cinematographer Kieran Fitzgerald paint this film in the colors and mood of David Lynch's web series Rabbits—to the point that they include an upsetting toy bunny in the mix. They set the creepy tone early on and let it rise to near overwhelming levels, even as they work in some vital background information and the bits of a ghost story. (now streaming on Shudder)
---
Thanks, as ever, for reading this little endeavor of mine. I hope you got something out of it. And if you've made it this far, I've got something to offer you: I'm going to give away a copy of Natalie Bregman's wonderful new album Mercy on vinyl to one lucky subscriber. Just drop me a note on Twitter (@roberthamwriter) and let me know what your favorite Third Man Records release is and I'll put your name in the running for this LP. Cool? Cool.
Artwork for this week's newsletter is from the artist XPER. XR. whose exhibition Tailwhip is on display at Hong Kong's Empty Gallery through July 24.