THE VOICE OF ENERGY VOL. 042
Coming to you this week from my parents' home in Ilwaco, WA. Spent about eight years of my life here, many of them straining to find a way out. So coming back is always marked by a strange discomfort and itchiness. But luckily that's being tempered by having the job of taking care of my ailing mother (nothing that serious…she broke her ankle and just needs some help getting stuff done around the house and given regular infusions of sweet tea).
The controlled chaos of being here also meant I was unable to give you my supplemental streaming picks email this week. And that my ambitions toward watching some screeners and adding reviews to the mix fell by the wayside. I'm sure you are seething with disappointment.
Some of my inability to do add'l newsletter related palaver was also due to the paid work I had to get done this week.
Earlier this week, I wrapped up edits on my debut feature for The Guardian on the legendary vocalist Merry Clayton - she of the pealing solo in the Stones' "Gimme Shelter" and the background vocals to dozens of other classic rock and pop tunes.
While I was here, I wrote two album reviews for Consequence of Sound: one, on the typically majestic and moving album by Godspeed You! Black Emperor and the other on the fine new full-length by hip-hop/pop collective BROCKHAMPTON.
And the interview I conducted with the Israeli jazz-funk group Apifera finally popped to life over at Aquarium Drunkard.
Once you've finished checking those out, please keep scrolling and enjoy my interview with the modern classical composer and artist Anna Heflin. Her debut album is already one of my favorites of this year.
RIP DMX.
---
Anna Heflin
Anna Heflin's debut album The Redundancy of the Angelic: An Interluding Play (out today via Infrequent Seams is one of the most adaptable releases of the year to date. Listened to through headphones, her close-mic'ed spoken word and the creak and drone of the strings (Heflin on viola, Shannon Reilly and Emily Holden on violin) can be soothing or terrifying depending on your mood and external circumstances. Through speakers, that sensation is only heightened, with the music either floating comfortably in the background or surrounding your senses.
It's a fitting feeling for an artist who has spent much of her career moving between moods and modes. As a freelancer, Heflin has performed throughout New York City and has written work of varying moods and modes that have been taken on by S.E.M. Ensemble, Bang on a Can, and Ben Roidl-Ward. In most every case, whatever the listener is bringing to the music affects how it is heard. Even the noisiest moments of work like "Schnittke fell down the rabbit hole" - a musique concrète work featuring processed samples of strings and piano - can feel downright calming in the right frame of mind.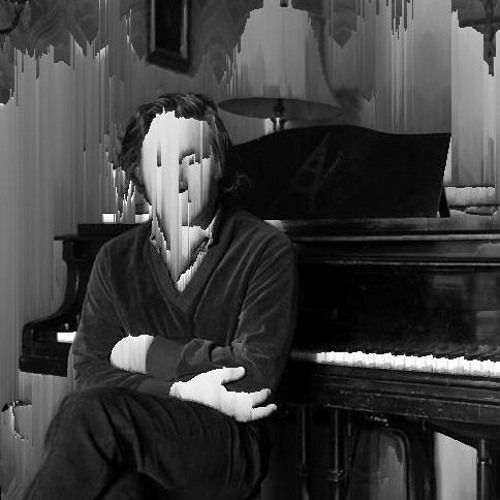 Stream Schnittke fell down the rabbit hole by Anna Heflin | Listen online for free on SoundCloud
Violist/Composer
Like any great musician, Heflin also possesses a curious mind, seeking out sounds and ideas that spark something within her. That comes across in her compositions as well as her writing for Which Sinfonia, a marvelous new site dedicated to modern music, with essays and features about various composers. Every piece I've read there so far has sent me down various tributaries of listening and reading, and inspired me to keep writing and exploring.
Heflin was kind enough to answer some questions about her new album and her various creative activities via email.
You have been performing and composing music for some time but this is the first album you have released under your own name… was that intentional? Did it take you some time to find the right music or, in this case, play to commit to this format?
Yes, it absolutely took some time. I wanted my first release to be tailored for the album format. This is also the first time that many of the people who listen to the album will be acquainted with my work, so I wanted to do it right and was therefore in no rush. I knew that the material would reveal itself when the time was right.
How did this project begin for you - what was the starting point?
Well, I hope that the work as a whole is cohesive and that it's therefore kind of challenging to see where the thing began. So I'd be curious to hear where you think it may have started! But to answer your question, it began in the fall of 2019 with the longest track, "As Above, So Below." From that point things became relatively simultaneous. There was a lot of imagery and context that went into creating that track and for that reason, in addition to a few others, bringing text into the fold as a central element came about as a necessary component.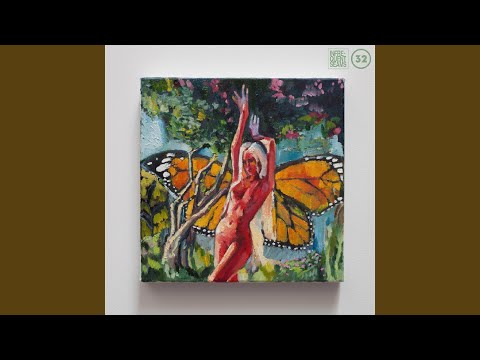 The press notes state that the bulk of this music was composed last summer while you were living in Los Angeles. What brought you out to the West Coast?
In March 2020 it became clear to me that Covid was going to be around for at least the next few months and I knew that I'd be happier with more space than my Brooklyn apartment (with a roommate) had to offer. It also felt like a time to ground and center. So I went home to Pasadena, where I could be with family, my dog and spend time in the sun for a little while.
Were you finding yourself particularly inspired by the city of L.A. or was it simply having the time and space to work on it since there were no performances happening?
Both! I haven't spent more than two or three weeks in the L.A. area in years, and I don't have a desire to move back, yet it's undoubtedly the place that I'll be forever rooted to. I also think that with the isolation, any interactions and experiences I did have had the saturation and contrast on high. Taking long drives up the coast just to get the best fish tacos, for example, becomes a liberating experience.
And yes, when everything got canceled, there was a big gap for me. And I got obsessed with this project, which was unplanned but looking back was the logical next step, to fill it. It's definitely a lesson in remembering to prioritize space moving forward. You need to start with nothing to make something!
There's a deliberate quality to the spoken word elements on the album - with really purposeful enunciations of words. Was that intentional?
Yes, and I think that deliberate quality extends to the music as well. But regarding the words, I want people to clearly understand what I'm saying. The text is musical but it's not texture, the content is crucial. So I hope that this deliberate quality energetically transfers and inspires people to listen in an equally deliberate way.
What can you tell me about the writing of the text for this work - it is a fascinating mixture of flowery language and more casual speech - where did this come from?
I think that this combination of musical language and everyday speech is largely just how I write, so I'll put that out there. But I am constantly reading, which is like ingesting. I think that what we're taking in really changes how we naturally use words. To answer your question, the text started out as journal entries. Reactions and responses. From there came lots of editing and further connecting the musical forms and the way that I used language.
The music, too, is this wonderful mix of tones from the more straightforward drones of the viola and violin to these creaking sounds, and loud vocal noises. I get sensations of horror movie soundtracks and the sound of trees creaking in the wind. Were you looking to paint these kinds of mental pictures in the listener's mind, or are you trying to evoke other images or ideas?
Thank you, I'll take it! I had the mental image of spiders and their ritual of web building in mind and wanted to communicate something in that vein. I think that when you start with a crystal clear mental image that is communicated via the sonic material and the form itself, it sets the stage for others to access what you had in mind. The words also help set the tone for this. I don't want to dictate how someone hears and experiences the material, but I am interested in opening certain mental doors if that makes sense.
Before the pandemic shut everything down, you were working a lot as a freelance musician. Was that a practice you particularly enjoyed - moving from project to project like that?
I love performing in an ensemble, meeting new people and speaking with people about music on and off of the stage. So in many ways, yes. I really miss interacting with people in a casual way, friendships often form in the rehearsal breaks and catching the train in the same direction home, things like this. But the space from performing has been illuminating; I've never had so much space from my instrument. I have been moving more towards composition for years now and feel that my musical practice is finally reflective of that. I can't wait for the day that I get to play in an ensemble again, but I think that coming out of this I also have a healthier relationship with my instrument.
What can you tell me about the site you started, Which Sinfonia?
Well, first of all, I'm very excited about it. It's dedicated to in-depth writings and reviews of classical (in the broadest sense) music. I launched it at the beginning of this year as a place for me to share my writings and create a community. Fellow artist-writers Jennifer Gersten and Emery Kerekes join me as Co-Editors and all featured writers will be active artists. Which Sinfonia functions similarly to your newsletter, when a new piece gets published it is immediately sent out to allmembers/subscribers. Members can also peruse all pieces on the website. I was drawn to create this kind of platform as it cultivates a readership base of active and engaged readers and functions outside of social media. This way, the focus is on curating quality content and sharing it with a community. Naturally, I just started an instagram for it (@whichsinfonia) but really just want that to function as a reminder for people to get reading. I'd be curious to hear your thoughts on this topic as well.
You are a journalist as well as a musician. Do you find practices from these disciplines informing one another?
Yes. It's all music, just getting at it from different angles. I'm always insatiably curious about one thing or another and feel the need to speak with artists who I respect about their work and share those findings.
On that note, in our current culture of "specialization," we've forgotten that there is a long history of active musicians who were critics, composers in particular. And if they weren't critics, many wrote in some capacity. And these writings were published, read and they influenced the musical culture. To name a few composer-critics: Robert Schumann, Berlioz, Debussy, Virgil Thomson, Copland, Lou Harrison, Saint-Saëns, and many others. Musical scenes are like ecosystems, and I think that writers who have an active musical practice and write can bring a lot to the table in terms of knowledge, relationships and empathy.
What can you tell me about your composition studies with Eric Wubbels? What has been the most important aspect of those lessons?
I've been studying with Eric for a little over three years now and he is a remarkable teacher and mentor. He gives me feedback on my work and we talk it out during the extended conceptual phases that always come up in my process. He also advises me when I have questions regarding everything else that is related to composition - questions about releasing an album, notation, feedback on tempi, questions about commission contracts, all these kinds of things that come up. I know that he advises others as well outside of any formal institution or mentorship program, in addition to teaching within some institutional contexts like Walden, and I think that there's a lot to be said for this approach.
One core value that's been instilled is that a piece is going to take the time that it needs. One has to be somewhat practical regarding deadlines, which are a reality, but you have to build in the time to bark up the wrong tree for a month if need be. We are in a culture that expects things quickly and it's okay to push against that and to need the time necessary to create quality work. And of course, that when the piece is premiered, the work isn't done.
What comes next for you?
Commissions! Which are a wonderful thing and I'm very grateful to be collaborating with artists in this way. Bay-area based Andrew Friedman commissioned me to write him a piece…it's a fiery 4.5" murder mystery-esque "Character Piece for E-flat" that weaves Berlioz's attempted triple-murder suicide together with Ophelia, Strauss, the SF Symphony and oh so much more. He'll be premiering that virtually this April. Keep an eye out on his website for details.
Hats-and-heels duo (bassoon and harp) commissioned me and I'm doing tons of research for that currently! And of course, I'll be working on Which Sinfonia and continuing my writing in that way. On a non-musical note, I'll be getting a cat next month, enjoying Central Park in the sunshine and hopefully will be able to hang out with friends over a beer once people are vaccinated.
---
Thanks, as ever, for reading. Next week, likely a supplemental edition with streaming picks, and a new proper newsletter with my interview with the Scottish post-punk group Nightshift.
Artwork for this week's edition is by Joanie Krug, whose work is in rotation at Portland's Ford Gallery of Art.