The Voice of Energy Vol. 041
We have come to the end of the first quarter of 2021. Which means it's time a quick look back. As I have for the past decade or so, I'm stocking a spreadsheet with the details of music that I've heard so far this year that caught my attention in small or large ways. You can access that here.
If forced to choose a favorite, I'd likely pick Alina Kalancea's Impedance - a flood of molasses thick drones and rolling ghostly rhythms.
More great music released in the early months of 2021: the modern beat madness of Portugal by way of Angola duo IKOQWE. They claim to be aliens. So when I interviewed them, they would only do it in character.
Today is Bandcamp Day, which means the retailer is waiving the fees they take from transactions to ensure that their artists are getting much needed funds during this pandemic. Here's some suggestions of Portland artists to support.
Don't have much else to share. Which is strange because it feels like I've been working like crazy these past few weeks. Likely it's all going to come out in a big torrent of ones and zeros someday soon. I hope you're ready. I'm not.
For now, enjoy this interview with a wonderful artist from New York and I'll check in with you again at the end.
---
Shrines
During the eight years or so that I lived in SW Washington, my hunger for music was primarily fed by the sole community radio station that sat at the far left of the dial. Through the many lovely programmers and syndicated shows produced by NPR and PRI, I was given a foundational knowledge in jazz, opera, blues, and a dozen other genres that I would have otherwise ignored due to my abiding interest in all things punk and "alternative."
It was through those airwaves that I fell hard for folk and traditional music from Ireland and the U.K. I siphoned off the energy of the reels and jigs I heard, and soaked in the deep wells of feeling expressed in ballad form. It rang true to my spirit even if the words and sentiments felt alien or unattainable.
That same chord was struck with new force within me recently by an artist named Carrie Erving, who records under the name Shrines.
If you've come across her name before, it may have been in the credits for Policy, the 2015 solo album by Arcade Fire member Will Butler. Outside of side gigs like that, she's been amassing strength and force through original music that, on her 2019 EP Release (produced by ex-Psychic Twin member Rosana Cabán), silhouetted her powerful voice against bright electronic pop.
But as she explains in our email interview below, Erving has recently been exploring traditional Irish music, particularly sean-nós—an often a cappella style of singing that has a brocaded quality to it. It's beautiful when heard from a distance or in the background, but even more stunning and complex upon careful inspection.
After spending some time in Ireland, collecting songs and studying sean-nós, Erving has recorded a handful of her favorites for a new EP Our Ship Is Ready, out on April 16. With contributions from cellist and co-producer Chris Loxley, this new collection carries some of the same digital varnish of her prior work, but her voice is centered in the frame to a blushingly intimate degree.
That visceral feeling is made stronger through Erving's decision to release Ship as a visual EP. She and her husband, filmmaker Brody Bermheisel, produced videos for each ballad during their quarantine stay in Maine that she says, "seek to capture these traditional songs' reverence of the natural world." Click the image below to watch the first of these clips that she has released, for "Silkie," her take on the "The Great Silkie of Sule Skerry."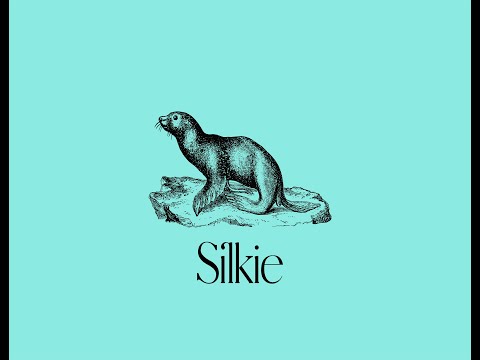 Erving was kind enough to answer my email questions about her studies of Irish music, making the videos for this new EP, and more.
Did you go to Ireland solely with the purpose of collecting and learning traditional Irish songs?
I actually did go to Ireland specifically to study and collect traditional Irish songs for a year. I had already been over a couple times to perform there, and fell in love with the power of the songs from the tradition and got hooked. I grew up singing and playing folk ballads on the guitar, but sean-nós singing was unlike anything I'd heard before. It has this raw intimacy to it that fascinates me.
What drew you to these ballads in particular?
Several of these were the first songs I learned during my time in Ireland. Lyrically and emotionally, these were the songs that first drew me in, and they've stayed with me for a long time. I think during Covid a lot of people have been searching for what grounds them, and these songs do that for me. There's a huge emotional range in them as well that appeals to me. There's songs on the EP like "Silkie," which feels like a children's fairy-tale legend, but then there's the song "An Buachaillín Bán," which meditates on themes of exile, political oppression, anger and grief. Also, as a collection, a lot of the songs share a reference to water—it's present in most of the lyrics in some way, and that became a central theme. I've wanted to release my own versions of these songs for a long time, and this year ended up being a chance to do that.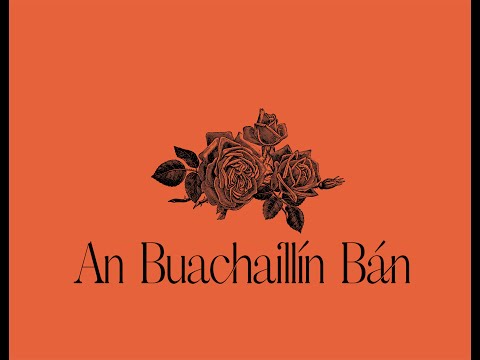 (click above image to watch video)
Was it a comfortable thing to learn some of these ballads in their original language?
I was fortunate to be able to learn the Irish language songs aurally, which is the tradition, from traditional singers and native Irish speakers, and from a singer who spoke Scots-Gaelic for "Fear a' Bhàta." Everyone was so generous with their time, providing me with word-for-word translations of the text and helping with the pronunciation and stylistic considerations. I really geek out on this stuff, so for me it was fun. I've been learning more sean-nós songs this year on Zoom from the singer Iarla Ó Lionáird, which has been amazing.
Do you feel any weight of responsibility with these songs - a feeling that you want to make sure you are doing them justice, if you will?
Great question. I have tremendous respect for the tradition and do as much homework as I can about the songs and their origins, and try to do my best with pronunciation, though I'm sure I inevitably make some mistakes there! I'm studying the Irish language now, so that's helping. I've kept connected to the tradition in New York by teaching traditional Irish singing at Irish Arts Center, which is a great community, and I'm still collecting songs via singers in NYC and Ireland (currently through Zoom). With all that being said, as an artist, I really don't consider myself to be a traditional Irish singer in any official capacity—I love the tradition and I'm deeply inspired by it, but I'm not a native Irish speaker from a Gaeltacht, or from a family lineage of singers, and the music I've written up to this point is coming from a totally different musical headspace in a lot of ways. So I have to find my own way of relating to the songs. In my case, I think any authenticity I can create comes from bringing my own interpretation to them, rather than trying to approximate what I think an ideal traditional version would sound like. I feel quite a bit of freedom there in treating them maybe as I would any song and seeing what comes out of that.
How did the music for this EP come together? It's such an interesting blend of drones and atmospherics. Did you want to make sure that the emphasis for these performances was on your voice?
Many of these songs naturally sit well melodically over drone-like sounds, and I wanted to explore that space with cellos and synths. I've been all about drones and atmospherics in general in the music I write for quite a while, so on some level these arrangements were a natural extension of that. But also, this whole project is definitely 100% a result of the circumstances of Covid. We recorded everything remotely in pieces, building out what would musically support the songs and create the right atmosphere for them. I made scratch recordings of the songs with synths and piano, and then Rosana and I quarantined and Covid-tested so that she could come up here and record and produce my vocals. Then Chris and I worked remotely to build these sonic worlds around the songs with more synth and cello layers, and Rosana and Chris both worked on the mixing remotely. That's pretty different from how we would normally work, but fortunately Chris and I already had the creative working relationship in place to be able to trade our musical ideas back and forth. In a more "normal" time, this record could have turned out completely differently, but in a way that makes what we landed on feel special too.
When did you hit on the idea of releasing this music in visual form - as a video EP?
My husband is a director, and we've made music videos together in the past. During Covid we've been quarantining at my mom's house in coastal Maine. It's a place that's given me a lot of solace and has been a creative inspiration for me for a long time. Emotionally I think it helped us to have a project to work on, especially in the beginning when everything felt so scary. We lost some loved ones in 2020, and it helped us to have a place to focus our energy. Since a lot of the songs are about water, and all of them have references to nature in them, we tasked ourselves with the challenge of filming all of them outside—except for the video for "Is ar Éireann ní Neosfainn ce hí," which became a different sort of ode to quarantine solitude, as it's just me alone in a cabin by myself—singing, dancing and playing the piano.
What can you tell me about the visual concepts you and your husband hit upon for these songs?
Initially for logistical reasons, we were trying to figure out how to film six videos by ourselves in a short amount of time, and so we hit on the idea of having me sing in different locations in the area where we are living right now. The composition of a mostly stationary camera and close-up shots is definitely intimate and intense for me, but it gave us a way to hopefully slow things down for the listener and really focus on the message of the songs themselves. And as we went along, we were struck by how much nature has its own character and influence that seemed to fit the songs really well. All of the lyrics are full of nature imagery and symbolism. If you think about it, many of these were written in 18th or 19th century Ireland, in a pre-industrial setting, and it's likely that the original songwriters would have had a relationship with nature and a slower, more quiet pace of life that is so different from what any of us experience today. So honing in on a visual image of singing these songs alone in nature had this double effect for me—of sharing both the strange isolated moment many of us find ourselves in during quarantine, and maybe also touching on the idea of an old way of life and relating to nature through song. We did also have a somewhat hilariously daunting challenge of filming outdoors in all of these different locations with just the two of us: filming in a tree stand, out on cold ocean rocks, over a fire pit, and in one instance, we loaded all our camera gear onto our friend's little boat and took it out to film in a neighbor's cabin on an island with no electricity. It's an experience I won't forget.
You were quarantined in Maine during this pandemic. How did you wind up there?
My Mom lives up here. She's a landscape painter, so I grew up with a creative, borderline spiritual reverence for coastal Maine. At the start of Covid in New York, I lost most of my work pretty much overnight, and I have asthma—I think at the start of Covid everyone with respiratory issues was nervous. My husband was able to work remotely, so we drove up here in March 2020 and have spent most of the past year here. The extreme solitude was such a change after 10 years in NYC, but I grew up in the woods, so there is a sense of coming home for me. And quarantining in Maine became a way for me to focus on exploring a place that's been a big creative influence on my music for a long time.
How was it to record this music with a collaborator that wasn't in the same room/space as you?
It was definitely a challenge! But I was so thankful to be able to do it. I can't say enough good things about both Chris and Rosana's work on this project.
What can you tell me about the creative partnership you have with Rosana Cabán?
I first met Rosana in New York when she was performing with Psychic Twin and asked her to produce my first EP for Shrines. She's an incredibly talented producer, drummer and overall musician, and I love the atmospheric worlds she builds with layering vocals. We also share an interest in promoting work made by people who are underrepresented in the engineering and production side of the music industry, particularly female-identifying and non-binary folks, and bonded over that as well.
The cello plays a huge part in this new EP and your previous EP Release… what is it about that instrument that keeps you coming back to it?
The cello is played by Chris Loxley, who also co-produced this EP with me, and shared mixing duties with Rosana. Chris and I went to music school together and have been making music together for a long time. So that ongoing creative conversation has influenced a lot of my songwriting and creative output. He's an absurdly talented musician and can get a million different sounds out of the cello, and we've really dug into exploring all those textures in our work together. I feel very lucky to be able to work with him.
What comes next for you?
Chris and I will be filming a live release show for this EP launch, which Irish Arts Center will premiere online on May 7th. Long term, I'd love to explore continuing to record traditional Irish songs, and maybe bring in some more collaborators for an "Our Ship Is Ready Vol. 2." We'll see! In the meantime, I've started writing my next Shrines album of original songs. I'll also be scoring the music for my husband's upcoming short film this summer. And I'm scheming about what kind of socially distanced, outdoor performances we might be able to get into in the coming months. I've been working with the choreographer Georgia Usborne and would love to continue that partnership in a live space again. And of course, I just can't wait for everyone to be vaccinated so I can hug my friends and family again.
---
Thank you once again for reading this newsletter and supporting my work as you do. Monday brings another supplemental edition with streaming suggestions, and next Friday, a full newsletter featuring my interview with composer and violist Anna Hefline about her fascinating debut album The Redundancy of the Angelic.
Artwork for this edition of the newsletter is by Filipino artist TRNZ and is part of his exhibition I May Destroy You, currently on display at Vinyl on Vinyl in Manila through April 4.