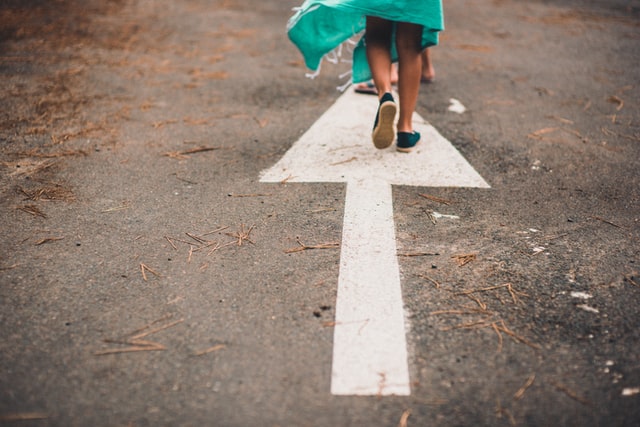 Thinking about purpose
During a discussion with some Warm Data folks today I was exploring the idea of purpose as a constraint versus purpose as an attractor – something people in an organisation can attune to.
Purposes as constraints are often very well defined with lots of words. You find words like 'through' in there and often it describes who will 'benefit' from actions guided by the purpose. When people in an organisation with such a purpose work out possible activities you often hear the argument: "no, we cannot do that, because it is not part of our purpose."
Purposes as attractors, in contrast, are often using very few words. They also generally don't describe how the purpose should be achieved (so no 'through' in there). Rather, they create a sort of identity or sense of belonging for people who are part of an organisation. These purposes sometimes only consist of a few words (like 'generating well-being for all'). They allow for a whole variety of actions and particularly they allow for actions that one could not have imagined at the time of formulating the purpose.
Another aspect of purpose that we discussed was how multiple descriptions can illustrate purpose in different ways. For example, a purpose can be embodied and shared as a sentiment or attunement rather than being a written statement. Different descriptions can add depth to a purpose, whether the different descriptions are embodied purpose versus written purpose or a purpose written in different languages. In my LED project in Georgia we encountered the situation that the strategic intent (another word for purpose) that the group I worked with developed was formulated in parallel in English and in Georgian. At some point we figured out that there was no way to have the two version match exactly as there were no words similar enough. Georgian is so different to English that certain things cannot be translated. So we decided to keep both versions so the one can add depth of meaning to the other.
A further important point – and a reason to be careful when writing down a purpose – was that purpose is something that is alive. It evolves and is reshaped over time. Written words are often static and one line that somebody said during the discussion was: "to write down a purpose is an act of violence." It is as violent as pinning a butterfly onto a board.
For me an important form of purpose is still the purpose that emerges out of action – rather then the classic direction of the purpose leading to action. If we are deeply connected to a context, to a situation, and we have the sensitivity to perceive it fully, often what needs to be done becomes rather clear. Sometimes we do something without exactly knowing why, only for the purpose of this action to be revealed afterwards. Or if we start with a simple action, like growing vegetables together, deeper changes might happen that we did not expect - like new trusted relationships and friendships emerging.
During the call we talked about embodied purpose, purpose that we sense through the body rather than purpose that we formulate in the head or through discussions with others. Purpose that emerges out of action can be seen as embodied purpose, where the action stems from a feeling or intuition while we are not sure why we are doing something. What is important for me is that purpose in the body rarely (if at all) shows up as a destination. It usually shows up as a tug in a certain direction. We might intuitively know in which direction to go without knowing where and when we will arrive – indeed, we might never arrive somewhere, but are still taking an important step in our journey.
The Paper Museum
This is from an article a friend sent me titled Imagination Is Not Creativity
The creative process is unleashed by developing a sensitivity of perception, not of imagination. We must allow the thing to seep into our bones and tell us what it wants next. We are shepherds of the unfolding.
Why have I added this to my paper museum? While I am not sure I agree with all of the article, I found this last paragraph quite related to my embodiment work. Returning to our bodies heightens our sensitivity to perception, and particularly to the perception of the present. This sensitivity to perception is essential to create and act in meaningful ways – which also links to the article above on purpose.
Image
Photo by Gaelle Marcel on Unsplash