Photos from my glacier trek
I spent the last few days trekking on the Aletsch Glacier in Switzerland, from the Jungfraujoch via the Konkordiaplatz to the Fiescher Alp. I thoroughly enjoyed the experience – it was my first glacier trekking experience although I have hiked a lot in the alps before.
So there are no deep musings or intellectual explorations happening this week. I'm just going to share some photos for you to enjoy. Also, I will be off for the next two weeks, exploring Scotland. So probably no emails, unless I'm struck by a particularly share-worthy insight.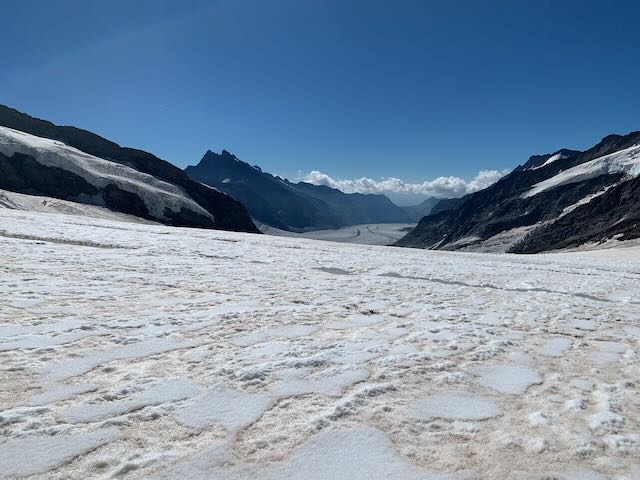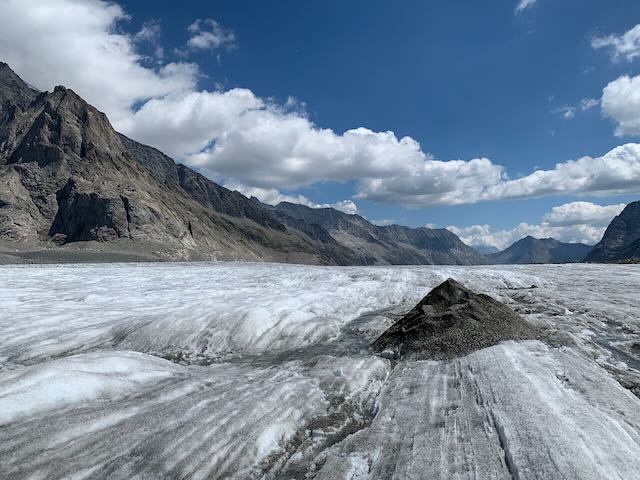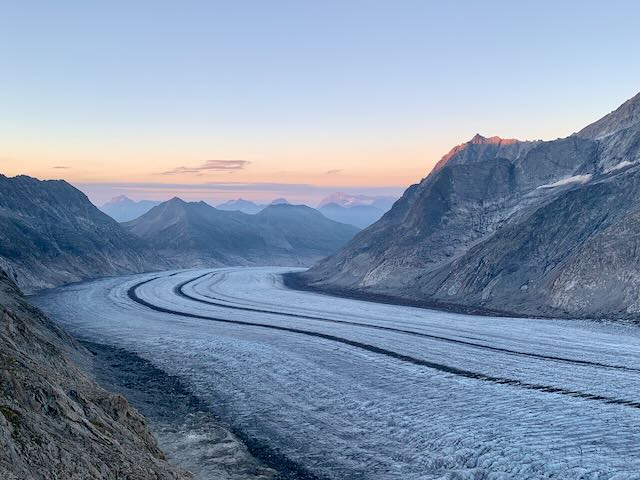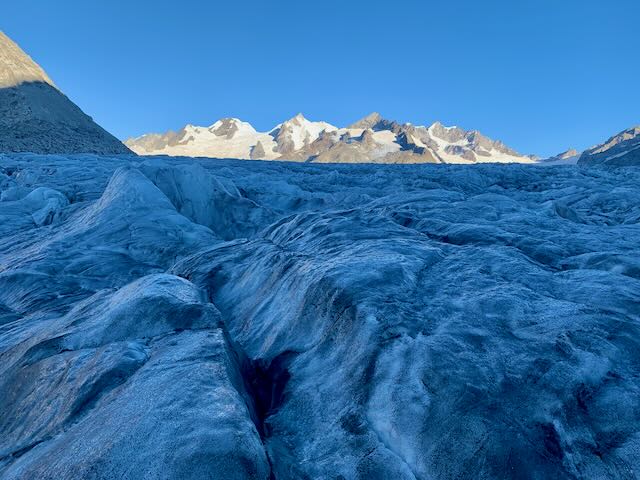 My Paper Museum
From an interview with Minna Salami, a Nigerian, Finnish and Swedish writer, feminist theorist and the author of the internationally acclaimed book Sensuous Knowledge: A Black Feminist Approach for Everyone (2020).
The central thing for me is always to strive to live with integrity. And that's very difficult to do, probably even for the most enlightened of people. I have my blind spots, but it's really important to me to be able to look in the mirror and feel like I'm practicing what I preach. In fact, it's more important for me to practice the things that I speak about, the changes that I advocate, than it is to advocate them. If I had to choose between living a feminist life, or speaking about living a feminist life, I would always choose the former. Any work that I do that is public-facing is only a fraction of the work that I do privately in terms of personal transformation. And, of course, understanding how that feeds into and is fed by social transformation. My emphasis is to be the change that I want to see in the world, to use that popular phrase. 

I have spent a lot of time and energy in trying to undo the patriarchal education within me and to really understand myself and my ethos and the soul and energy that I bring into this world. And so I can trust that to a great extent in terms of responsibility toward others. It's a bit like being both the chemist and the lab experiment. I've tried and tested the things that I encourage others to try and test myself.  Yet I am typically not didactic, I am not interested in telling people what to think as I am in inspiring them to think differently.

It's about having your own kind of moral code. And living according to that code is ultimately a great source of joy. I say that even as a feminist and social change advocate at large and as somebody who ruminates and philosophizes a lot about radical change. It could seem like living according to those kinds of principles would be something heavy, but actually, the more of a feminist life I live, and have been living, the more joyous I feel.
Why have I added this to my paper museum? This is great advice for anybody who wants to achieve social change. Of course it is a reiteration of the old adage "live the change you want to see in the world," yet it is also an inspiring interpretation of it. I can see my own journey in there although I there is still lots of work to do. I particularly like the idea of living according to your own what she calls 'moral code' is actually a source of joy. I recommend you read the whole interview.