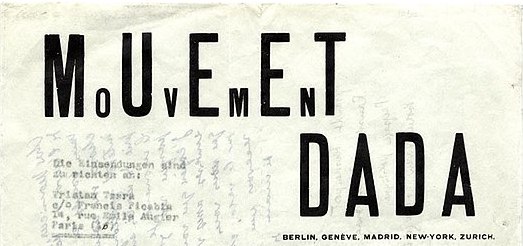 On intentionality, continued
I got good feedback on my email last week about intention so I decided to stick with the topic for this week. Of course my friend Bhav is correct when he responded with "No, everything we do is systemic, whether with intention or not!!!" Everything we do has consequences in the system. Even the smallest stone that falls into the water creates ripples. And everything is connected to everything else. I guess when I said that "Everything we do with intention is not systemic," I meant it in a sense that if we want to achieve a specific systemic change our intention often leads us in the wrong direction, to rather unintended changes.
Michael asked in his reply if intention necessarily needs to be linked to a purpose. Or whether it is more a way of choosing between different options for action without necessarily having a specific outcome in mind. This made me curious about the origins of the word intention. On etymonline.com I found this:
intention (n.)

late 14c., entencioun, "purpose, design, aim or object; will, wish, desire, that which is intended," from Old French entencion "intent, purpose, aspiration; will; thought" (12c.), from Latin intentionem (nominative intentio) "a stretching out, straining, exertion, effort; attention," noun of action from intendere "to turn one's attention," literally "to stretch out" (see intend). Also in Middle English "emotion, feelings; heart, mind, mental faculties, understanding."
This is interesting because in the meaning of the word a shift from the Latin meaning as something that feels more like direction (stretching out, turn one's attention to) to the later French meaning as something that feels more like a destination (purpose, design, wish, desire, aspiration) seems to have happened. Also the Middle English meaning is interesting, linking it to emotion and feelings, so something that goes beyond consciousness.
So can we say there is the sort of intention that comes from consciously formulating an end and aiming to move towards that end and the sort of intention that comes from a place that might not be as conscious, but feels more like getting a sense of direction, a tug to turn one's attention onto somewhere or something?
The former type of intention can be easily found: there are practices that benefit from this kind of intention. Like making dinner for the family. Regarding the latter, we can find it in the phenomenon that there are activities that seem to be disrupted by consciously planning or even just contemplating them while doing them. Like surfing or dancing. Or art in general? And yet we still do them with intention. These activities come from a deeper, unconscious level. One could say they stem from the intelligence of the body or the whole. This links to what Bhav wrote in his reaction to my last email: I would also add that all action is intention… so what is more interesting is where does the intention arise from?… from our casual thinking, from my deep meditation, from our intuitive wholeness, from our anger, etc…
What might also be important to notice is that intention does not come from a pure place, it comes from an informed place. Intentions are informed by the ecology and history we find ourselves part of. This is true for both types of intention, I guess. But is intention always coming from a cauldron of context, experiences, and history? Or can it come from life itself, from a connection to wholeness? But how to tell the difference? What are 'good' intentions?
More questions to contemplate …
The Paper Museum
From an article on Aeon on imagination:
An AI can be taught to identify and manipulate images, patterns or sentences, and then recombine them in random and novel ways, which is why we now have apps that 'compose' paintings, songs and even poetry. But our imaginations are more than combinatory mashup machines. Our mashups are always motivated. They are purposive and teleological because our emotional lives are at stake. Unlike AI, we always have skin in the game. One might object that 20th-century art movements such as surrealism and Dada are non-sensical and non-purposive, but that just misses the retaliatory or rebellious purposiveness of work that seeks to critique, or seeks to celebrate the ugly, or seeks to call attention to the design within mundane objects, or seeks to play in the unconscious. This seeking, which is lacking in AI mashups, is a kind of biological intentionality or motivation in imagination, whether human or animal.
Why have I added this to my Paper Museum? It ties in with my reflections on intentionality. In a way it also highlights the biological (or, at least partly, unconscious) nature of intentionality, that gets played out in art movements. And the author also makes the point that all human action is intentional.
Image
Was Dadaism intentional? Header of the Dadaglobe solicitation form letter signed by Francis Picabia, Tristan Tzara, Georges Ribemont-Dessaignes, and Walter Serner, c. week of November 8, 1920. From Wikimedia. Public domain.