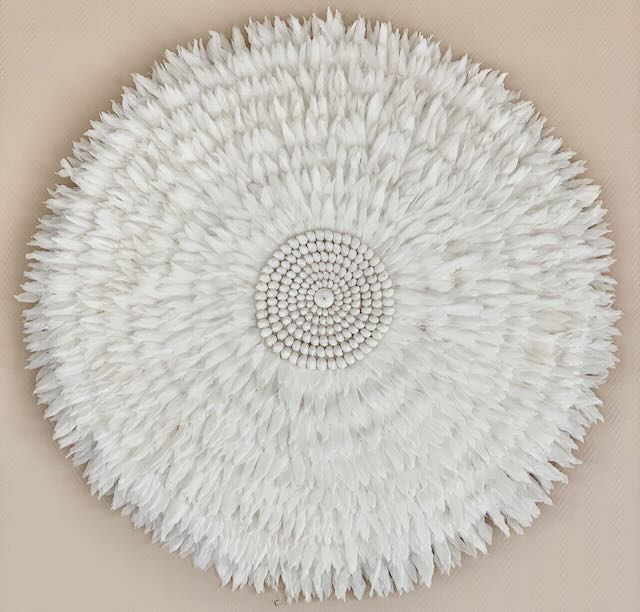 Finding closure with purpose
I was given this little book by Simon Sinek called Together is Better (Sinek 2016) and asked to choose a quote from the book. It's a little story book that tells the story of three kids that meet because they get chased out of a playground by a nasty kid. At the same time, it's intended to be a fable for leaders.
I struggled to choose a quote. They are all interesting and some jumped at me and I said, "yeah, nice!" But all of them left that sensation that not all has been said, that there was more to it, that if we take it like that, as a statement of truth, we are missing something. That reminded me of something Gregory Bateson, one of the intellectual giants on whose shoulders I find myself standing rather often, wrote:
A falling leaf, the greeting of a friend, or a "primrose by the river's brim" is not "just that and nothing more. (Bateson 1972)
Equally, I think with many of Sinek's quotes, "yes, but it's not just that and nothing more. It's more complex." As you might notice by now, I'm not a person for soundbites. I do love a good quote though. A great one I have come across recently is by Ursula Le Guin, a fantastic sci-fi author and thinker and I cannot believe that I have only read two of her books – both have left a deep impression on me thought. The quote was this one:
"Why are things as they are? Must they be as they are? What might they be like if they were otherwise?" To ask these questions is to admit the contingency of reality, or at least to allow that our perception of reality may be incomplete, our interpretation of it arbitrary or mistaken. (Le Guin 2011)
Back to the little book by Sinek. So I decided to choose this quote:
Most of us live our lives by accident – we live as it happens.

Fulfilment comes when we live our lives on purpose.
Why have I chosen this quote? As you know well, the question of the role of purpose has been with me for a long time and I'm still not clear what to think of it.
I agree that, from a spiritual perspective, life without a purpose that is bigger than yourself can be seen as meaningless and not worth living. But a purpose can be a tricky thing, especially in a social purpose organisation. A purpose provides a shared 'thing' to strive for, a shared identity, a focus. We can quite literally give ourselves up for it, we can become the purposes instrument. And what is bad about that? you might ask.
Here's a bit of a longer quote from a text by a friend of mine, Ren Nilsson:
When we are caught up [in] organizational life, this narrowness [provided by a purpose] seems like a sensible approach. We confront great challenges. We are pressed for time. We need to get things done. If a woman is starving to death, it seems to matter little that when she is not starving she likes to paint or that the man feeding her has a difficult relationship with his brother. It is particularly easy to ignore these things, to instrumentalize both people involved, when the organizational purpose is a noble one. Why shouldn't we become "instruments" for great things – feeding, teaching, discovering, healing? If the first postulate of radical engagement holds, however – if we feel dispirited when we are cut off from our own fullness – then it holds for any sort of narrowing, noble or mundane. And there are voices in the social sector who tell us just that. John McKnight (1995) is one of the most powerful. He argues that we need to move from the "servant" ideal that drives professionalized social services to the "friend" ideal at the root of all healthy community. "The use of human service tools places a person at risk of a reduced sense of self-worth, poverty, segregation from community life, and disempowerment as a citizen". (Nilsson 2007)
Ren argues that our engagement with social change cannot really happen through organisations that instrumentalise both their staff and the people they serve. Rather than being instruments, we are invited to cater for the fullness of the human experience – that every human is more than a condition and more than part of a specific social group – and for the oneness of all things – that everything is connected to everything.
Only if we can open up ourselves to what Ren calls 'radical expression' – working for everybody and working on everything – then the organisations will show up differently and through that make a difference. The issues and social groups our organisation purpose provides are then but a doorway to open up the fullness of people's lives and the oneness of the world.
Or as Ren puts it more poetically:
A specific identity invokes all identities. A specific function reveals all functions. This is not just fanciful language. Poets do not write fiction. The poet knows that the universe actually is contained in the blade of grass if you train yourself to look for it.
Seeing purpose as a doorway sits well with me.
It is not easy to do that, though. If we have an instrumental purpose, it is easy to know what to do. If we have a hungry person in front of us, we feed them – and we don't pay too much attention to their interest in music. In radical expression, we are required to be present to the people as full human beings and engage with them as such – responding to what is required from us in the present. We might bring food but the food might sit on the table and wait its turn while we make music together.
This attentiveness and sensitivity to the present needs to be trained, it is something many of us have lost. If we have this attentiveness, we might be able to live our lives without a specific purpose, yet react to every situation in a purposeful way. Being attuned to the present and acting from that base becomes our spiritual purpose that makes our life a meaningful one.
So, I take the liberty to reformulate Sinek's quote:
Most of us live our lives by accident – we live as it happens.

Fulfilment comes when we are present to every moment.
And here's a little Haiku I wrote connected to all of these thoughts.
Fulfilment not lost

Find your purpose in the now

As a blade of grass
References:
Bateson, Gregory. 1972. "Double Bind, 1969." In Steps to an Ecology of Mind, by Gregory Bateson. Chicago and London: The University of Chicago Press.

Le Guin, Ursula K. 2011. "28. It Doesn't Have To Be the Way It Is." 2011. https://www.ursulakleguin.com/blog/28-it-doesnt-have-to-be-the-way-it-is.

Nilsson, Warren. 2007. "Organization Unbound - The Spiritual Architecture of Organizations." Working Paper.

Sinek, Simon. 2016.Together Is Better: A Little Book of Inspiration. Penguin UK.
Paper Museum
Sonja Bilgnaut quoted this part of a poem by John O'Donohue in her blog post Crossing thresholds. It is an excerpt from To Bless the Space Between Us (US) / Benedictus (Europe) by John O'Donohue. I heard about it in the recent On the Edge podcast episode where Sonja is interviewed by Roland Harwood.
At any time you can ask yourself: At which threshold am I now standing? At this time in my life, what am I leaving? Where am I about to enter? What is preventing me from crossing my next threshold? What gift would enable me to do it? A threshold is not a simple boundary; it is a frontier that divides two different territories, rhythms, and atmospheres. Indeed, it is a lovely testimony to the fullness and integrity of an experience, or a stage of life that it intensifies toward the end into a real frontier that cannot be crossed without the heart being passionately engaged and woken up. At this threshold, a great complexity of emotion comes alive: confusion, fear, excitement, sadness, hope. This is one of the reasons such vital crossings were always clothed in ritual. It is wise in your own life to be able to recognize and acknowledge the key thresholds: to take your time; to feel all the varieties of presence that accrue there; to listen inward with complete attention until you hear the inner voice calling you forward. The time has come to cross."
Why have I added this to my Paper Museum? I have written about crossing thresholds before and what I picked up from this poem, and from what Sonja said in the podcast, is the need to be attentive so we can recognise and acknowledge key thresholds. I particularly like this bit: "To listen inward with complete attention until you hear the inner voice calling you forward. The time has come to cross." I'm working on this attentiveness in myself.
Image
In this and some of the previous emails I have used photos of wall decorations at the New Eden retreat centre in The Netherlands, where I did the five day deep dive with Philip Shepherd.