(Screenshot from the 2015 documentary Amy, directed by Asif Kapadia)
---
---
Hi there,
I did my debut hour at Brighton Fringe last week!
Here's a snapshot of how it went:
I had so much fun performing I Miss Amy Winehouse live, the room was close to full both nights with lovely audiences and, so far, it's been a very satisfying redirection of my energies away from projects that simply weren't working for me.
Even if a one-person show isn't your cuppa, be kind to yourself if your novel / essay collection / (name other creative pursuits) isn't working. Would a change of format channel your energies better, at this moment in time? Is a rest needed? Time away from the desk to experience life and feed that writing?
That's how this show began, frustration with my novel (that's only two chapters long, and has been for a while) and wanting to go beyond the 5 or 10-minute spots I was getting as a stand-up. Now I know I can write and perform a one-hour show (there are lots of cheats, I'm not talking full-on for 60 minutes), and it feels good.
Is there a path away from your main project that will eventually deliver you back to it, renewed? Let yourelf take it, with no self-judgement. No one format is morally superior to the other. Along the journey, you're only getting better and building an audience.
You can do this. Pausing a project is not a failure; even throwing it in the bin, or hiding it in a drawer isn't, because working on it improved your skills and led you closer to what you want to explore. Nothing can take that away from you.
---
Links of the week
Condolences are not words or acts that will ease the pain (none can) they are a way of communicating that you see it. Maybe that's why mourning rituals around the world involve the company of others. They bear witness to the unbearable. So when people acknowledge my brother's passing, no matter what expression they use, the sentiment is like a hand squeezing mine.
From Ayesha A. Siddiqi's stunning exploration of why our griefs cannot be eased or fixed, but need to be witnessed, "Sorry for your loss"
People with aphantasia don't do as well as others at remembering details of their own lives. It's possible that recalling our own experiences — known as episodic memory — depends more on the mind's eye than does remembering facts about the world.
I am obsessed with aphantasia (not seeing images in your mind) and hyperphantasia (seeing incredibly detailed pictures in your imagination; my inner world is more like this) in themselves and in terms of how they affect our memories and our wish to remember or forget. Could read about this all day all day.
---
What I've been up to
The Bravery Of Wearing Jeans with Suchandrika Chakrabarti - Doughty | Acast
On Loss And Grief
#231 Ethiopia, passwords and a plague of mice - The Week Unwrapped - with Olly Mann | Podcast on Spotify
Listen to this episode from The Week Unwrapped - with Olly Mann on Spotify. Is the Ethiopian PM a hero or villain? Should the police have power over our passwords? And why are mice multiplying like rabbits in Australia? Olly Mann and The Week delve behind the headlines and debate what really matters from the past seven days. With Tomiwa Owolade, Suchandrika Chakrabarti and Felicity Capon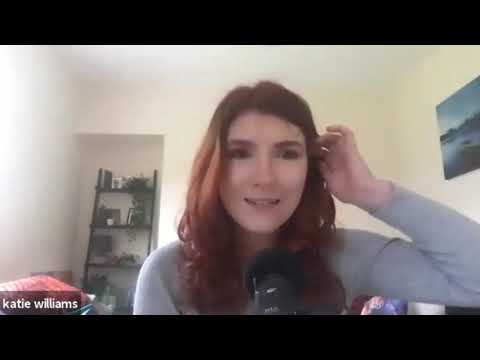 ---
What I'm getting up to
---
That's all from me! Thank you for reading, I've been and continue to be Suchandrika Chakrabarti.
I plan to keep this newsletter free, but it does take time to write and curate. If you fancy buying me a Ko-fi I'd be eternally grateful, and will thank you in the next newsletter <3