(Illustration from GQ magazine)
---
Hi there,
This edition's subject line is an Amy Winehouse quote, which I found in this 2011 piece from The Indy:
Over the weekend, I re-read the piece I had written in 2006. Of course, now it was laden with poignancy rather than the fascination it was at the time. She told me how she once saw a tramp polishing his shoes, and how this had melted her heart, but it was her parting shot, as she scurried off, that is so loaded with meaning today.

"Every bad situation is a blues song waiting to happen." There's not a song blue enough for this situation.
This is the GQ interview with Amy that's referred to throughout the article above, where the "blues song" quote originally appeared. More on this piece a bit later.
I've been getting into the script for my fringe show, and researching it is a bittersweet step back into the past. I've asked myself a number of times: why isn't all this as funny as I remember? After all, she said this of 'Rehab': "Me and Mark Ronson were just walking down the street in SoHo and I sang the hook. I sang it as a joke" (quote attributed to a contemporaneous interview with Paper magazine).
The difference is, now we know how it ended; and the internet has enabled us to have better, kinder, more nuanced conversations about addiction, fame and the built-in pressures of being female in a world that wasn't made for us.
A lot of the videos of Amy chatting are fun (but her interviews are not, she so clearly hates them), and her performances still resonate, but really, I'm just beginning to understand that I can't have a straightforward approach to talking about her if I want a light tone for at least some of the show. I'm going to have to dig down and find the absurdity to make this funny, while making sure the joke is never on Amy - that's always been the opposite of what I want to do with this show.
I've been going back over the main years of Amy Winehouse's time in the limelight, and it really only was half a decade: 2006-2011.
The addictions and other problems that dogged her and led to her early death were already there, in her music and revealed in her life by an invasive press, fulfilling the public's need to know every single thing about her.
The single 'Rehab' came out on 23rd October 2006, and made her a star. She had written the song with producer Mark Ronson, who describes the making of here: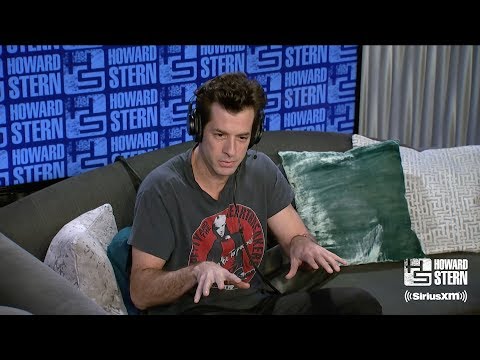 It's an absolute banger, a perfect marriage of upbeat, joyous melody and Amy's trademark mordant wit. It was impossible not to dance to it back then, but I wouldn't now. It's never been my favourite song of hers across it at a time in my life when I preferred to pretend that nothing was wrong. Now all I can hear in it is the denial.
'Rehab' went on to win a ton of awards and has become her signature song. It's based on a real occasion when she refused to go to rehab. Five years after the song made her famous, she would die of alcohol poisoning.
Would the song do so well now? Or would the lyrics be pulled apart online, questions asked about the singer-sonogwriter's health? Like me, Amy was 23 in 2006; to have been the subject of an intervention so young is extraordinary, and incredibly worrying.
Back to the GQ interview with Amy from the start of this newsletter. The somewhat combative tone ("So while my guest sank her champagne, I set out on a solo dining mission") and the distinctly male gaze ("her eye-catching décolletage... The five mini chops were expertly cooked, and served with a small pot of potato purée, and had the advantage of not distracting my attention from the more interesting confection opposite") wouldn't fly now, not without a lot of social media pushback.
There are references to Amy's violence, aimed at a fan, then. at her then-boyfriend: "And when Alex intervened, he got a right-hander, too." I can't imagine a celebrity acting like that now and hanging on to their celebrity in the same way. In 2021, Amy would be carted off to rehab whether she liked it or not.
2021 is very different to 2011 or 2006, and maybe that's the way into this. I'll get back to the script this weekend and try to figure that out.
Thank yous
Karyn Fleeting - thank you for the online caffeine, I miss training journalists all over the country with you! <3
Links of the week
Google 'Pollokshields' if you haven't already caught up on yesterday's news

Author Jill Filipovic's newsletter and tweets about regret in parenthood were blowing up my TL this week:
https://twitter.com/JillFilipovic/status/1392491343390416902
On male fragility: I want to see it - by Sophia Hembeck
The Muse Letter No. 55
What I've been up to
https://open.spotify.com/episode/2JU6v78HJBDMMKaT64XzBw
I popped up in Red magazine, in a piece on lockdown silver linings (here it is online):
https://twitter.com/AnyaMeyerowitz/status/1390680743580475403
Even Alanis would find it a little bit ironic that I discussed voice notes with Metro writer Natalie Morris for this piece... over Twitter DMs:
The psychology of voice notes: Why we all love audio messaging | Metro News
'Hearing someone's voice is amazing, you can hear emotion.'
What I'm getting up to
Apart from taking my show to Brighton and Camden fringes in June and August, I've got lots of live comedy spots booked in over the summer. I'll share dates and links when they're confirmed.

You can find tickets for my appearances at Monkey Business Comedy Club here.
---
That's all from me! Thank you for reading, I've been Suchandrika Chakrabarti and if you fancy buying me a Ko-fi I'd be eternally grateful <3