Hello! You're getting the email because you've either (1) joined The Mighty Minds Club, (YAY!!) or (2) asked to be notified about The Might Minds Club at launch.
Welcome to Newsletter #4! This might become a habit. 😜
A few quick updates & announcements:
The 1st report is ready—I'm just waiting for the folks I interviewed to get back to me with any edits, then I'll push the launch button. I'll notify all members via email and Slack when this happens. (Tomorrow?)

I added a new channel to Slack — '#Infrastructure '—to talk about (1) NoCode tools I'm testing out with Mighty Minds, as well as (2) video and audio hardware. If this is your thing, or you have thoughts (should I switch from Buttondown to Substack, or Ghost? How about circle.so instead of Slack?), or if you're just curious, feel free to join! I'll also be sharing the constellation of tools I'm using (currently).
Interesting things I've been reading / learning about:
Challenging Ideas
It was great week for things that make you stop and think!
Last week, Brie Code asked us to reconsider the 'flow' state..
This week, systems thinker Nora Bateson questions the whole shared vision thing (and because twitter threads are weird, read more here).
Then, futurist Amy Webb discussed next-order risks / opportunities of "tech migrants" leaving cities like SF. This is timely, given one of the quotes you'll see in our first report…
Finally, Ryan Singer offered an informal introduction to what he feels are the most important ideas from Christopher Alexander's body of work. I found this session inspiring, both for Alexander's solid, timeless ideas about design, but also in how Ryan translates these ideas into the work he's doing at Basecamp. Definitely worth your time if you're curious about Christopher Alexander, but weren't sure where to start.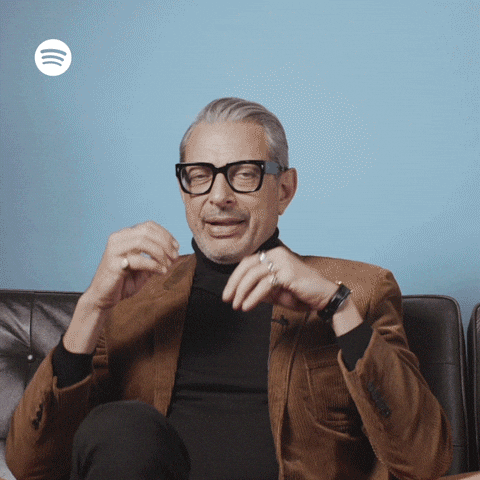 Technical Wizardry
It was also quite the week for technical accomplishments. First, there's some amazing editing in this Nike commercial. Then, the week ended with this NY Times R&D demo "Reconstructing Journalistic Scenes in 3D".
Calvin & Hobbes
I recall loving Calvin & Hobbes, both growing up and later in life (I still have my C+H collections!). But, combing through all the scripts and comments in this twitter thread made me appreciate this strip anew. So much wisdom. I'm putting this here, instead of random, as it's poignant and relevant stuff!
Good Type.
A part of me is still passionate about great typography. I stumbled across a new (to me) foundry this week that has some beautiful typefaces: Sudtipos (The rabbit trail: I was curious about the font used on the cover of this book, which Font Matcherator identified as Henderson Sans by Sudtipos!)
Personal Matters:
I can't believe it's only been a week since the last email—it seems like longer than that. Anyway, you all are an awesome group of humans. After last week's candid email, a number of you reached to offer words of support and encouragement—thank you! That means a lot. Off the back of the poem I shared, Rob Scott directed me to "Vienna" by Billy Joel. After my mention of fika, Linn Vizard introduced me to 'Kafferep' which is next level 'fika'—where you connect with people and eat no less than seven different types of cake. You read that right. Seven different types of cake. Here's a great article about what this Swedish cake baking tradition means to Linn, personally: "Three Generations, Seven Types of Cake". Speaking of fika, we had the first one Friday morning (CST). It was a nice, relaxed time. Anyone up for another fika this week?
(Uhh, it's all dudes. Gotta fix this!)
And, I'm incredibly grateful to Harry Max who reached out to share some thoughts about how I might lighten the load. I'm still parsing his wisdom into tactical ideas, but I've already got several new ideas I can't wait to share/try.
As far as what happened last week:
On Monday, after a final mad dash to get the report out for approval and editing, I eased up on myself and had a more or less relaxed week—by design. I still checked in for work, but minus the (self-imposed?!) pressure of prior weeks. For the moment, I think I've embraced a 'Que Sera Sera' philosophy, which is ironic as I was going to criticize this way of being in my upcoming Euro IA keynote. Hmm. 🤔
Anyway, I recorded the intro video for the first report (despite Groot and Mr. Rogers best efforts to sabotage things!). I survived Adobe Premiere. I parsed the very long (PDF) report into chapters and lessons that I then uploaded into Thinkific (the course site I'm using for these reports). And, I had time to catch up with folks on Slack, over Zoom, and elsewhere… I even recorded another podcast with my co-author Karl Fast.
Speaking of podcasts… You should check out the latest episode of UX Podcast. Per and James are great at what they do, which results in a better experience for interviewees, and—subsequently—a great experience for listeners… 😁
Random:
And… David Farkas shared a great WFH troll: When someone steps away from their computer during a video call you screenshot their background and make it your virtual backdrop. So then the call is coming from inside their house!
Quote of the Week
"I assert, as a matter of fact, that the things which people truly and deeply like are precisely these things which have the mirror-of-the-self property to a very high degree." —Christopher Alexander