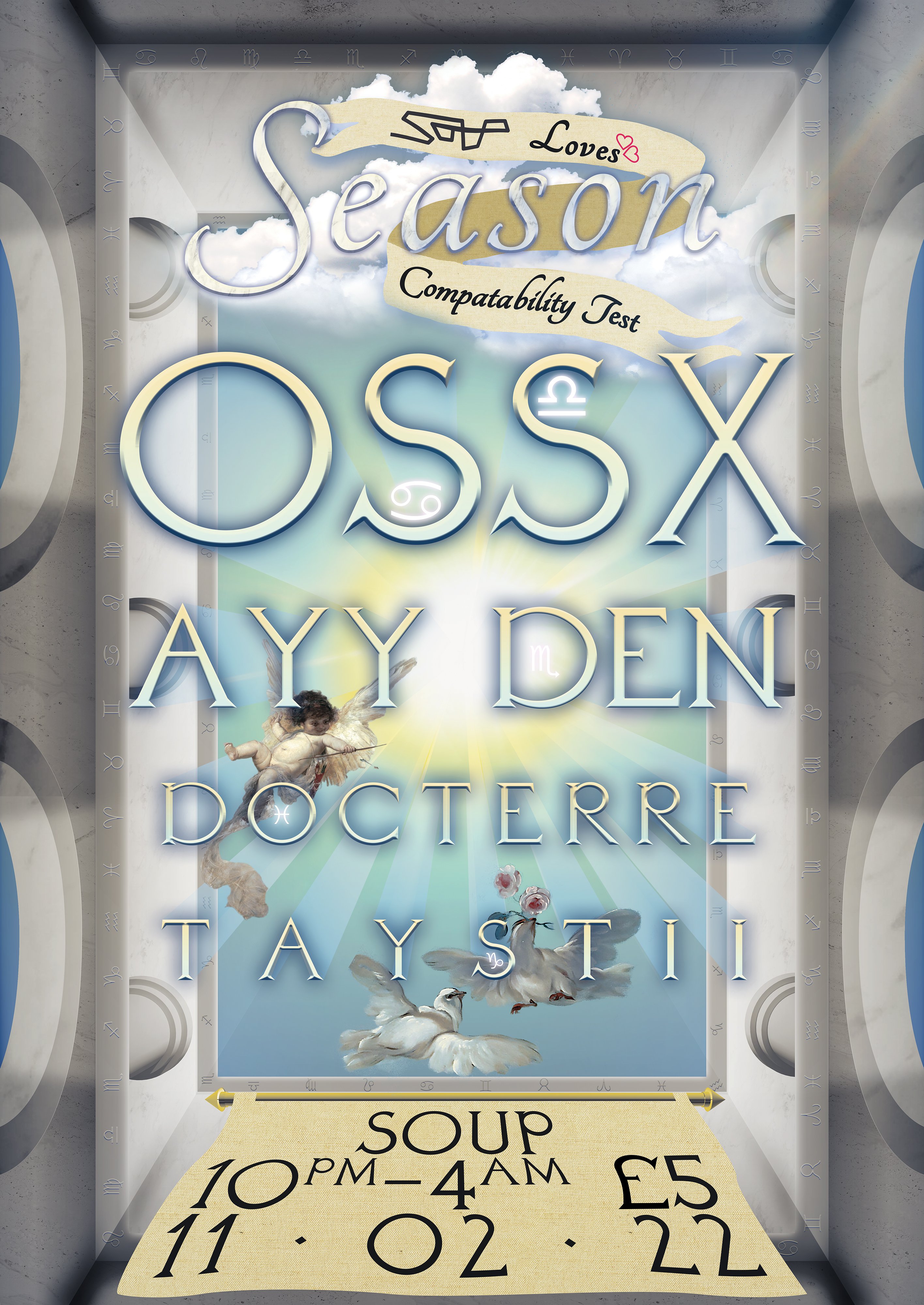 First things first: after 2+ years, we are finally putting on an IRL clubnight. This Friday, we are making a trip down the M62 to Soup in Manchester where we will be playing alongside OSSX and Ayy Den. Get your tickets here and we shall see you in the basement.
Now, back to our regularly scheduled newsletter.
Greetings newsletter fans,
For us northern hemisphere dwellers, you can feel a tentative hope in the air during Aquarius season: the days are slowly expanding in front of us and there are signs of winter's grip loosening. It is the season for putting plans into action and expanding with the approaching heat. And as a bonus, there are no planets in retrograde this month, so let's get out there and make Aquarius proud!
Study of Clouds with a Sunset near Rome, Simon Alexandre-Clément Denis
As sure as people will refer to us as "Seasons", people will continue to think Aquarius is a water sign. I get it, why is something with aqua in it not a water sign but Scorpio is?? If beginning with aqua- wasn't enough, Aquarius is also known as "the water bearer", so i think we're all off the hook.
Sitting between Capricorn and Pisces, the water bearer provides a smooth transition between the goat's dug-in hooves and Pisces' sometimes aimless fin-flapping. Aquarians' propensity for communication allows them to see the bigger picture and facilitate the meeting of their earth and water neighbours. With all three elements working in unison, anything is possible.
The past year has seen him put out some beautiful mixes as well as a compilation of his own productions and now Manchester-based ootheca has blessed us with this month's mix A 40 minute mix that, in true Aquarian style, takes seemingly disparate elements and melds them together effortlessly. How will we get from Grouper to DJ Assault? Let ootheca show you how. In his words:
"frosty, brittle & fast, this one's to get you moving on late night walks or frigid, bleary-eyed mornings.
let's replace that broken heart, it's been years since you got a new one-
recent & old favorites in trademark ootheca deep mist xoxoxo"
Before I go, a little personal: I did some animation for the new album for my friends at the Profound Mystery label which, keeping on our mancunian theme, is a glistening listen by the 161's own drowzee.
Right, back to my rekordbox dungeon I go. If you're coming on Friday, say hello! It'll be lovely to see some of you.
Lots of love Harvey/docterre