Hello everyone!
Especially all y'all who signed up over the past year. I'm currently on my sabbatical—something I do annually. But I thought I'd knock out this newsletter as the last for 2022 to share some highlights. I've run my business since 2015, but I do a terrible job publicly talking about it. The main reason is that I don't suffer from it; work, connections, and things still come to me. Also, it's very easy to choose between posting, updating, blogging vs pretty much anything else!
But a career is a journey. This newsletter is a journey. You all have nicely accepted being on that journey with me. So let's talk about it!
(Btws - that picture is 10,000 feet above see level on the volcano in Maui.)
Business Stuff
2022 was a very good year. I had three major projects with three major problems to solve:
How do we relaunch a website for a billion-dollar startup trying to disconnect from legacy branding, systems and structure AND give them new ones in replacement? (Solidigm in partnership with Wildebeest).

How do we create a parallel digital experience for a new government building that no one has used as of yet and is in a location that I will not be able to visit? (In partnership with Gensler)

How do we create a roadmap for a 30-year-old business that aligns internal teams, gives them clear strategic guidelines to connect with users AND lays the groundwork for upcoming redesign projects? (In Progress)
I always love a juicy conundrum. I thrive in situations where the answers are unclear. I remain very good at untangling communication and system snarls, pulling disconnected teams into alignment under one vision, building a strategy and story that gets to the heart of issues, getting people into a healthy design process, and providing signposts for what's next. All this is to say, I got my clients to their goals, and they gave me rave reviews—which is always nice and very much appreciated.
I try to choose projects where I will not only bring a lot of value but where I believe I'll learn, too. That's how I finally got a service design project in my portfolio. But I truly believe that what you expect to learn is often different than what you do—nor does that make one less valuable than the other. But for whatever I believed going in, here are the main outcomes that will influence me the most in 2023:
I'm faster, more strategic and more efficient at my work. Whereas my baseline for a project was ~ 20 billable hours a week, it can now be ~ 16 billable hours per week.

It's time to finally code switch my title. UX is a term that has more constraints on it than it did 10 years ago. For all that I'm able to bring to a team, it's time to call myself a digital/design strategist.

Even more than design and UX, I love the strategy stuff first and foremost. And in the most uncertain and undefined of situations, I'm able to use my tools to bring meaning, alignment, definition and certainty to teams for better systems, structure and services.

Life stuff was very burdensome this year, which often prevented me from doing things I wanted. But I found that it didn't impact my outcomes on projects. So that was nice. I've consistently learned that I don't have to work longer and harder to earn more. Rather if I work smarter and more strategically and if I understand my value and define it succinctly to clients, then I make what I want and get more downtime. Which was very much required this year.
I also finally made a push toward non-consulting projects. A few years ago, I invested in my solo practice through a business coach. I dived back into that this year through a mastermind of like-minded solotrepreneurs who aimed to make $20k monthly. In weekly calls, I decided my best bet was teaching consultants like me how I work 16-hour weeks and only 10 months out of the year. I managed to launch the pilot program and finished it up just a few weeks ago. All in all, it was very heartening. Of course, what I expected was different from what I got, but I was pleased all the students felt more confident by the end. And that alone—as I know from my own experience—can be a game changer.
Creative Stuff
The biggest obstacle of the creative life is how to make it top of mind instead of last. I handle this by running my solo practice; this protects my brain from constantly doing work stuff. Instead, I have time for Sarah thoughts and Sarah things. But this year was particularly difficult. Life stuff kept getting in the way, and around the middle of the year, I accepted that I just didn't have the capacity to work on any me projects. I gave them all up.
Thus, my sabbatical right now is most welcome. For those who don't know, I take the last two months of the year off. The aim is not to do any professional/business stuff. I've learned not to have a strategy or even goals. Rather, the point is to embrace the unstructured time; I usually get exactly what I need by the end—again, what I expect is different from what I receive. Right now I'm mainly hoping to just get back to myself and rediscover some semblance of balance. I'm back to my morning pages—which is basically like getting back into a regular workout routine. But we'll see what I get by the end.
I DID manage to post to my substack. I have a creative friend who says that the longer creatives stay away from their own work, the crankier they become. She calls this Toxic Writer Syndrome, and I find it to be very true. So even this little outlet was helpful.
Other Stuff
I did a lot of mentorship and teaching this year. I did virtual 1:1 mentoring through the Interaction Design Foundation, and I taught my first graduate class in person at USC. For me, teaching is a great way to analyze how and why I do things. I learn a lot while I explain these things to students, and I can already see how my learnings will influence where and how I will go forth as a strategist, solo practice business lady, teacher and artist.
Fav Reads & Things
My most favorite book of the entire year was Macario by B. Traven, which I read in the original Spanish. I've been reading more Spanish since 2019 when I rediscovered how much I knew. From biografias about Freddy Mercury to microficciones about noir detectives, I try to choose books that seem interesting, will challenge my abilities but also not exhaust them. So I first picked up Macario because it seemed short enough. But when I read the backcover—about a man who only dreams of eating a turkey by himself—I did a doubletake to make sure I was reading it correctly. I've described this story to so many people throughout the year. I laughed aloud while reading it. I just thought it was so clever.
My favorite serious TV thing was HBO's adaptation of My Brilliant Friend. I read the first book by Elena Ferrante and thought it was OK. But when I started watching, I binged my way through all three seasons. I wasn't sure if I liked it, but everything—the setting, characters, conflicts, history, etc—grabbed me. It made me think A LOT of thoughts, and I made several friends watch it because I HAD to talk to someone about them. Go watch it so when the final season comes out next year, we can converse about it!
My favorite fun TV thing was Spy x Family. I haven't watched anime in over a decade, and this was my fun return to the genre. It's about a spy from the West who must infiltrate a politician's inner circle in the East. To do so, Twilight must have a family. As smart as Twilight is, he doesn't realize he marries an assassin and adopts a little girl with mind-reading powers. The missions are very silly; and it makes me laugh a lot.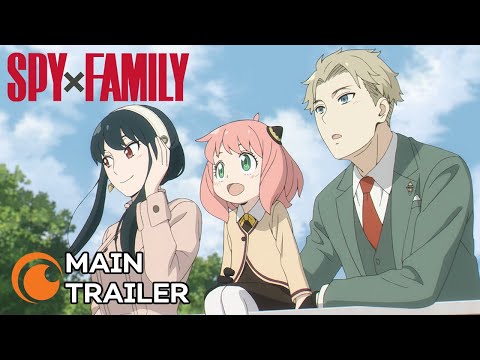 I'm not much of a movie person, but I DID make an effort to watch a bunch of films I knew about culturally—The Shining, The Host, Mystic Pizza, etc. My two favs were The Color Purple and Atonement. They were the kind of films that as I was watching I thought: Ohhhhh, I get why they are so acclaimed.
With The Color Purple, I also was cheering "I'm here" with Whoopi Goldberg's Celie at the end. Whereas with Atonement, I was just so gutpunched for Briony, Cecilia and Robbie. I want to read the book now!
I don't often read professional books; usually I find them stiff, boring, poorly written and shallow. I'm a writer! I judge. But I'm happy to recommend the second edition of Jaime Levy's UX Strategy. Full disclosure: Jaime is my mentor (and friend). I helped her write the first edition. Her book contains the entire foundation of my strategy, product and UX skills. This second edition updates several chapters and tactics.
My fav music of this year was re-immersing myself in Lady Gaga's work. I just really love her musical explorations and music videos. Gaga is probably the closest the majority of the public gets to performance art, and her videos are amazing!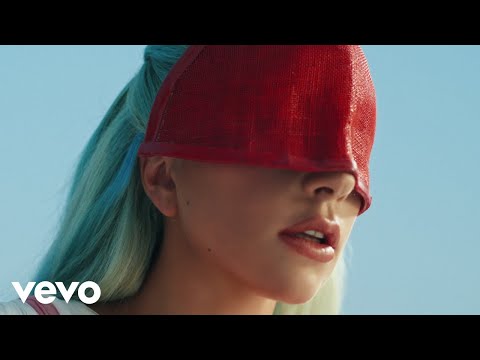 I also got to see an in-person performance of Haydn's funeral mass for Lord Nelson by the OC Women's Chorus. It's as quintessential of a classical, church, requiem performance as you can get, but it was very stirring to see all the musicians make it IRL.
Finally, for art art, I discovered Tiny Showcase, which I quite love! Support independent artists and charitable organizations at the same time AND get art you love for your home or office or to give friends!
That's all! See you in 2023!
Sarah out.