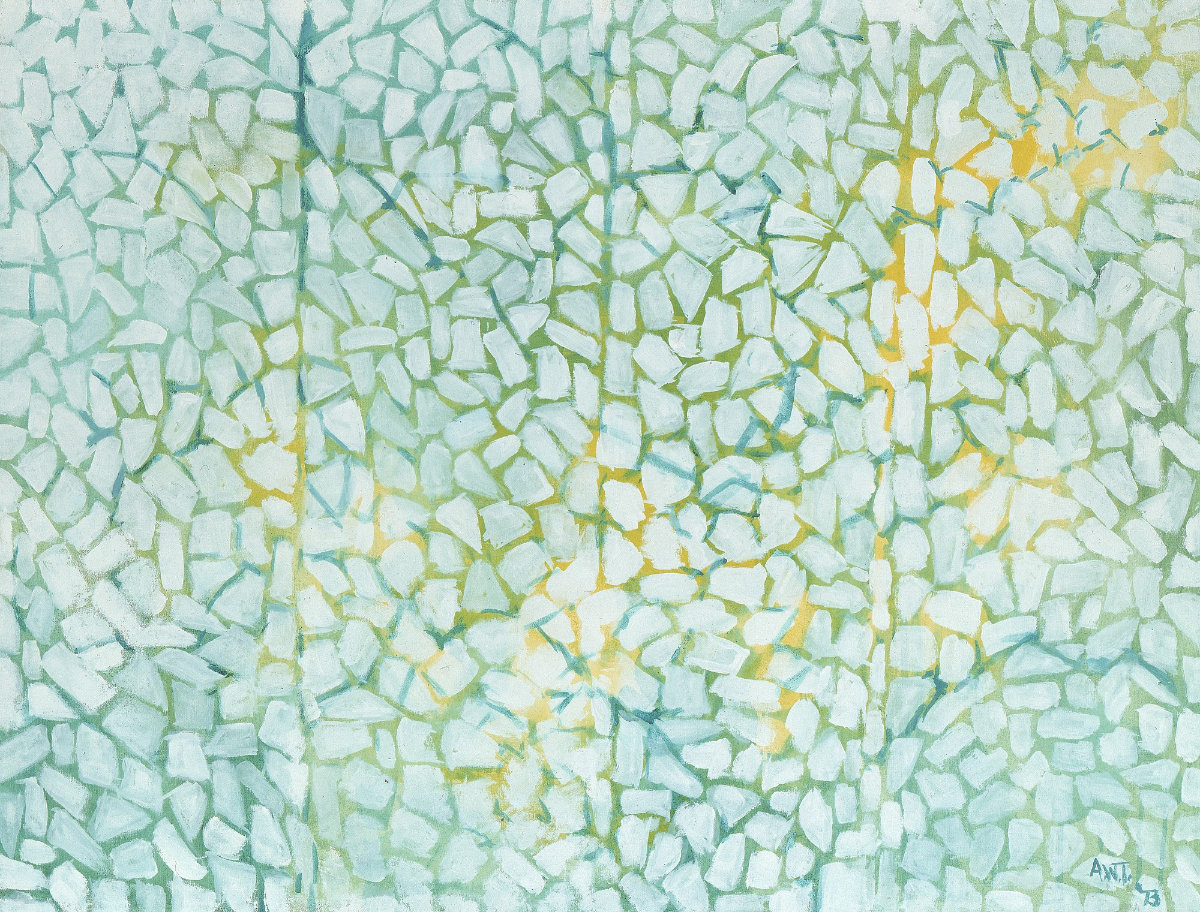 Alma Thomas, White Daisies Rhapsody, 1973, Smithsonian American Art Museum
---
Friends, I have great news for you today. Tom Bombadil is real! The Molehill Podcast tipped me off to his whereabouts. He lives in Cambridge, England and goes by the name Malcolm Guite.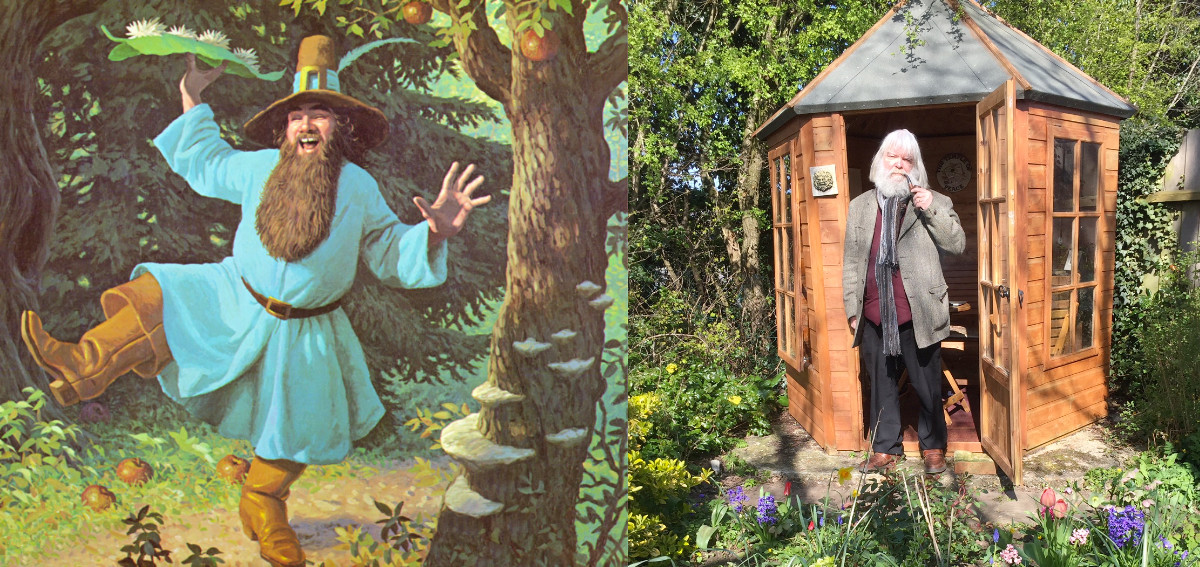 Malcolm is a poet, singer-songwriter, and an Anglican priest. Over the past several months he's written a poem titled Quarantine Quatrains. Hearing him read it on The Molehill Podcast moved me in ways I can't explain.
Here's an excerpt:
Alas that all the friends we ever knew
Whose lives were fragrant and whose touch was true
Can only meet us on some little screen
Then zoom away with scarcely an adieu.

We share with them the little that we know
These galleries of ghosts set in a row
They flicker on the screen of life awhile
But some have left the meeting long ago.

We used to stroll together on the green
Who now divide the squares upon the screen,
The faces of our friends, so far apart
Tease us with tenderness that might have been.

Some day we'll break the bread, we'll pour the wine
And meet and kiss and feast beneath the vine,
Till then we'll sweeten solitude with verse
And yearn through pain, and watch each day decline.
And later:
Though sorrow runs so deep, and our brief songs
Are burdened still with all the ills and wrongs
Of this sad exile, something in us sings,
Sings from that garden where the soul belongs.
You can read or, better yet, listen to the entire poem here. I think you'll love his British accent.
Here Malcolm recites his poem "Singing Bowl".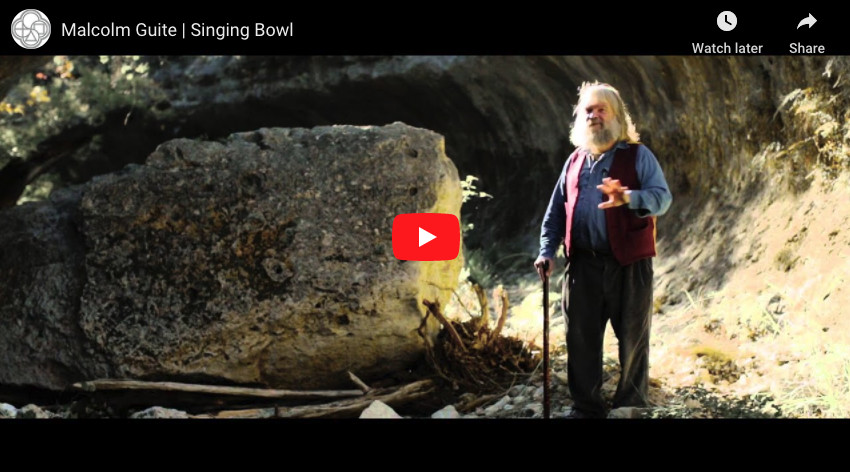 These two videos will give you a feel for his thinking about imagination and poetry.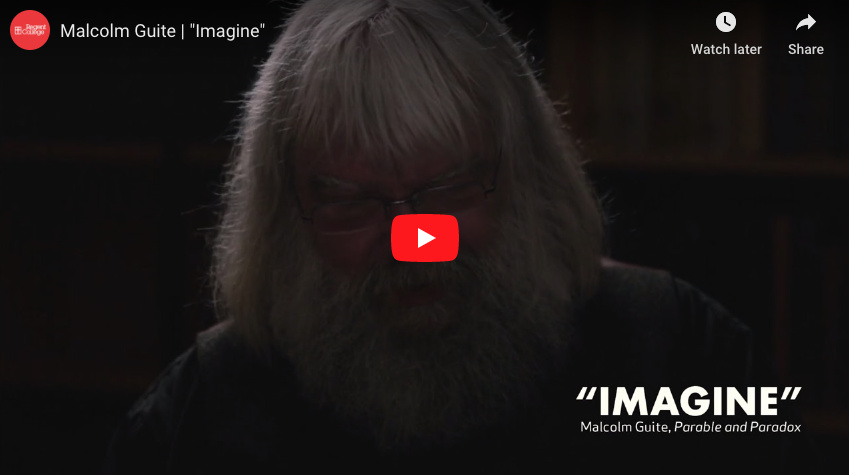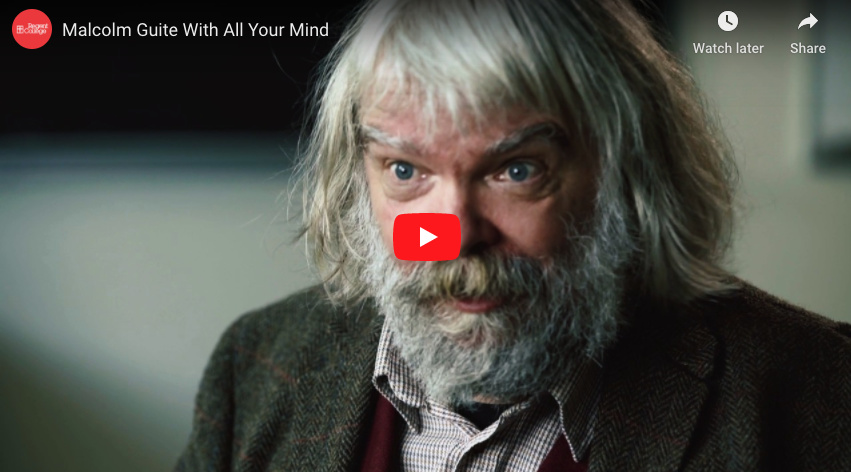 ---
I shared the following quote on Instagram last week.
That one is sometimes able, among the disturbances of the present world, to wander into some good and beautiful whereabouts of the woods, grow quiet, and come to rest is a gift, a wonder, and a kind of grace.
— Wendell Berry
Since there aren't any woods nearby to which I can escape, I have to imagine doing what Berry reflects on. Artwork like this helps.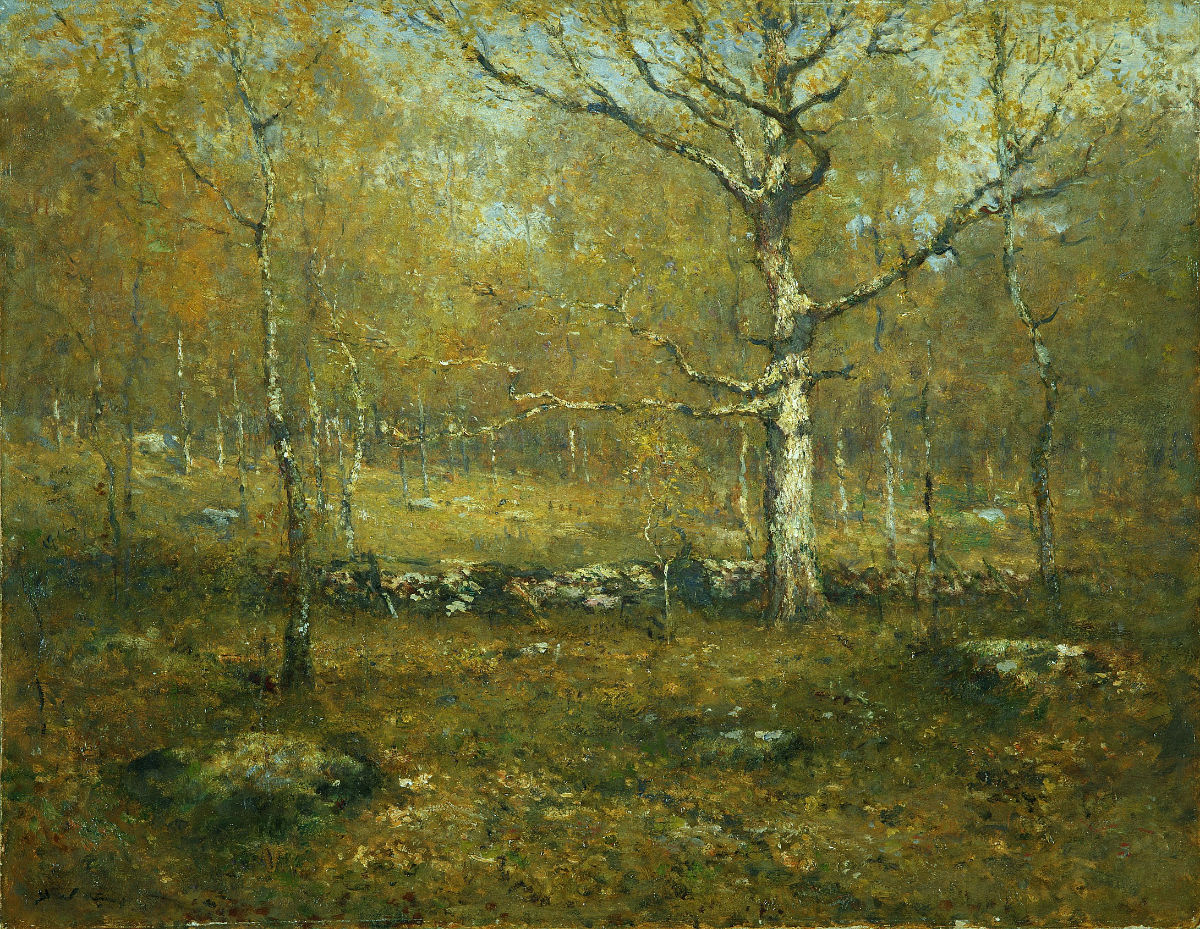 Henry Ward Ranger, Spring Woods, ca. 1895–1900
Artwork isn't enough for me, though. I get antsy around this time of year. I need to wander around a forest or through a meadow. In years past, Palomar State Park scratched the itch.
December 2015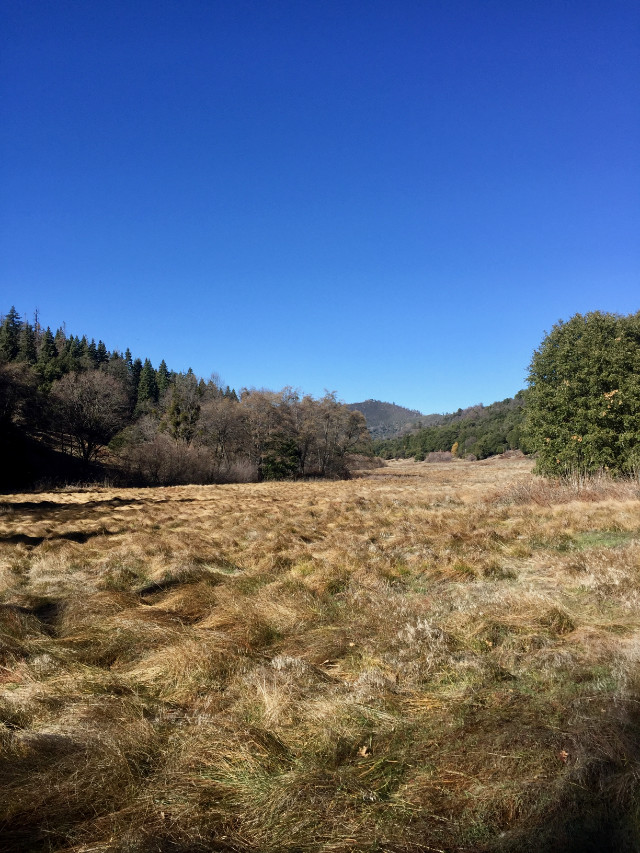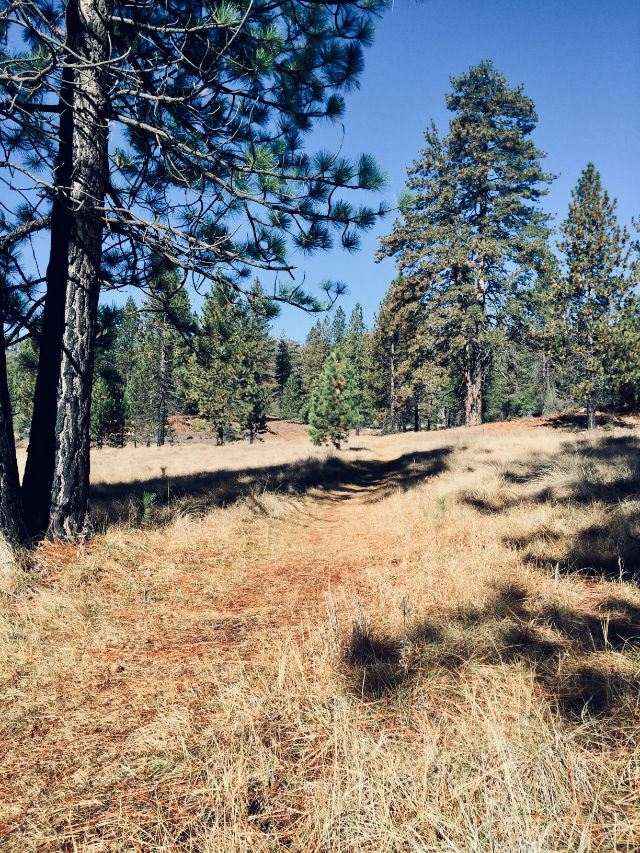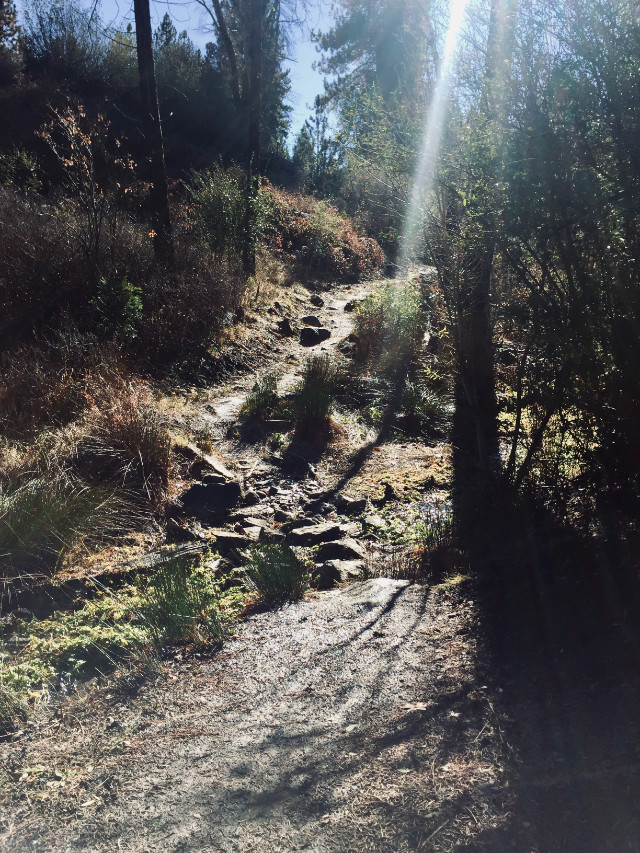 May 2016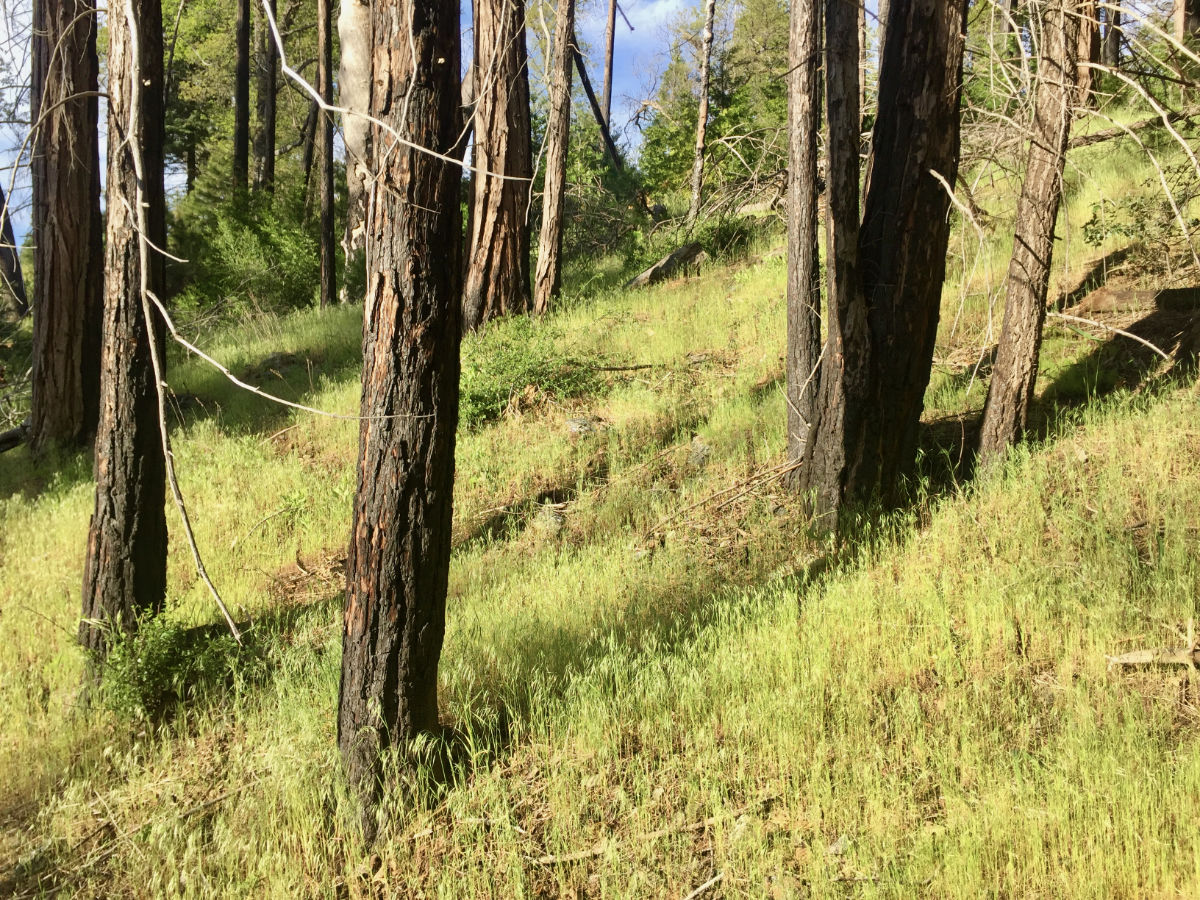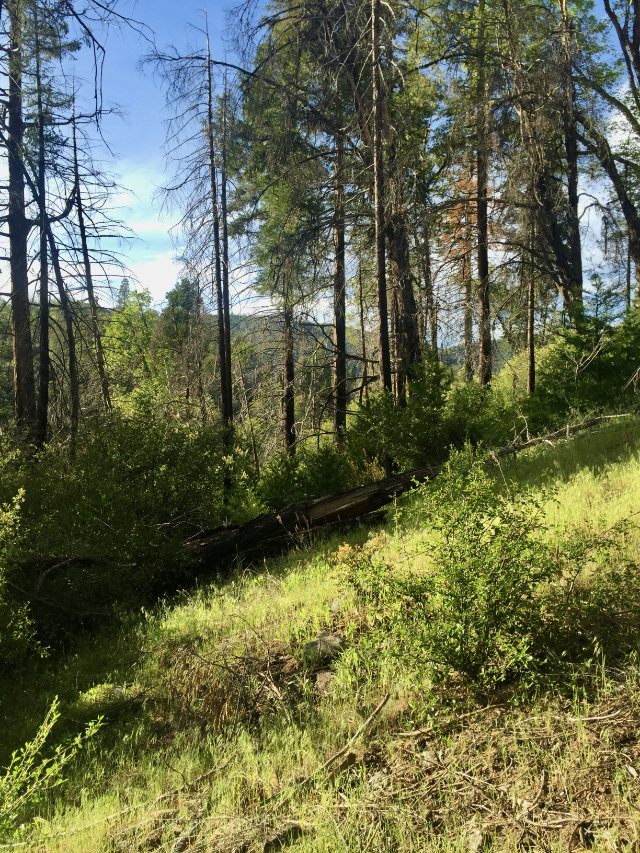 ---
I've started sharing some of the artwork you've been seeing in these newsletters, along with snippets of poetry I come across, on Instagram. Check out @i.go.among.trees and make sure to follow me if it looks interesting to you.
The account name comes from a Wendell Berry poem.
I go among trees and sit still.
All my stirring becomes quiet
around me like circles on water.
My tasks lie in their places
where I left them, asleep like cattle.

Then what is afraid of me comes
and lives a while in my sight.
What it fears in me leaves me,
and the fear of me leaves it.
It sings, and I hear its song.

Then what I am afraid of comes.
I live for a while in its sight.
What I fear in it leaves it,
and the fear of it leaves me.
It sings, and I hear its song.

After days of labor,
mute in my consternations,
I hear my song at last,
and I sing it. As we sing,
the day turns, the trees move.
— Wendell Berry, This Day: Sabbath Poems Collected & New, 1979–2013
---
Recently I've enjoyed several articles from The Rabbit Room.
I'd Like to Learn to Love It Anyway by Helena Sorensen:
Sometimes, growing up makes us less honest about how much it hurts to be alive. We lower our expectations and make broad statements about the inevitability of suffering, as though that will mitigate the pain when it comes.
Emily Zaiser Wade reflects on loneliness, grief, despair, and hope in Wounded by Beauty: Robert Frost, Douglas McKelvey, and Hope in Sorrow:
If beauty alone were enough to instill joy in the heart, then Robert Frost should have been elated. After all, he was surrounded by New England nature; even his name connotes the smell of fresh-tilled earth, the swaying of the wind in the trees, and the commemoration of nature in verse. But, as you know, beauty is not enough to spark joy—at least not for everyone all the time. As Douglas McKelvey observes above, it's possible to be "wounded by the beauty" as well as brokenness. This may be especially true for poets.
Clinging to the True Story by Katie Butler:
Grief abounds in the ICU, but those of us who work in its corridors still glimpse snippets of grace. When families realize that recovery lurks on a faraway continent, they paper a loved one's room with photographs and drawings, and comments scrawled in black marker on poster board to say what a patient cannot: her favorite activities are golf and watching I Love Lucy reruns. He served in Korea, and his favorite color is green, like the Kentucky fields in the shadow of the Appalachians through which he ran as a boy. Each scribbling declares to those who enter that the person fighting for life in that room is more than a diagnosis, and more than a name. He or she has a story to tell, a story that matters, rich with color and joy, messiness and hilarity.
---
C.S. Lewis's meditation on beauty in The Weight of Glory makes me long for the New Jerusalem.
We do not want merely to see beauty, though, God knows, even that is bounty enough. We want something else which can hardly be put into words—to be united with the beauty we see, to pass into it, to receive it into ourselves, to bathe in it, to become part of it.

That is why we have peopled air and earth and water with gods and goddesses and nymphs and elves-that, though we cannot, yet these projections can, enjoy in themselves that beauty grace, and power of which Nature is the image. That is why the poets tell us such lovely falsehoods. They talk as if the west wind could really sweep into a human soul; but it can't. They tell us that 'beauty born of murmuring sound' will pass into a human face; but it won't. Or not yet.

For if we take the imagery of Scripture seriously, if we believe that God will one day give us the Morning Star and cause us to put on the splendour of the sun, then we may surmise that both the ancient myths and the modern poetry, so false as history, may be very near the truth as prophecy.

At present we are on the outside of the world, the wrong side of the door. We discern the freshness and purity of morning, but they do not make us fresh and pure. We cannot mingle with the splendours we see. But all the leaves of the New Testament are rustling with the rumour that it will not always be so. Someday, God willing, we shall get in.
---
Thomas Kidd, professor of history at Baylor University, argues that American Protestants have never been united politically.
You may have heard that all true Christians must vote the same way, but Christians have almost never manifested that political cohesion in American history. Christians have often divided along ethnic and geographic lines, reflecting the role of slavery, the Civil War, and civil rights. The truth is that traditionalist Protestant voters in America—if we don't mean just whites—have almost never been unified.
---
How should American Christians respond to racial injustice? Dr. Jacqueline C. Rivers, lecturer in Sociology and African American Studies at Harvard University, urges prayer, education, and action. Here's what she says about prayer.
Prayer is paramount because the problem we confront is essentially spiritual. White supremacy is stubbornly resistant; it has persisted from the period of chattel slavery to the present. It has demonstrated an ability to morph into new forms even as we defeat old ones. Just as slavery became Jim Crow segregation, white supremacy continues now in the extreme economic and health care disparities and other disadvantages that black people face. Its persistence and mutability point to a force beyond human control. The most powerful weapon against the spiritual force of white supremacy is prayer.
---
From Laity Lodge: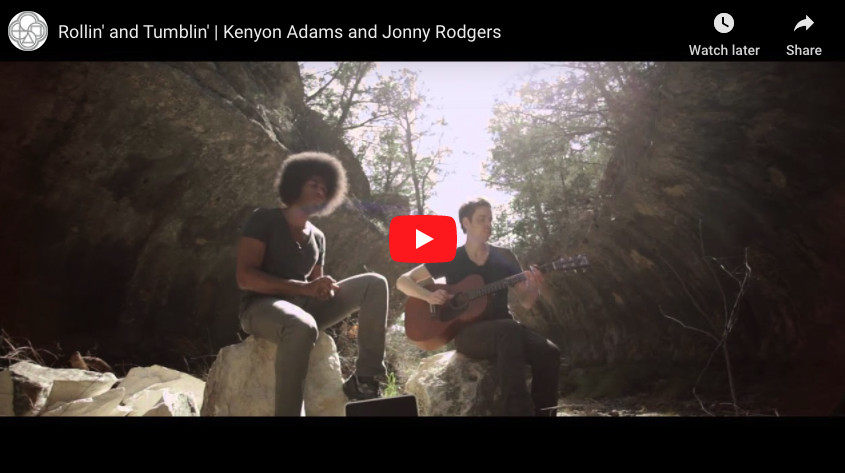 ---
Listening to
Chrysaline by Josh Garrels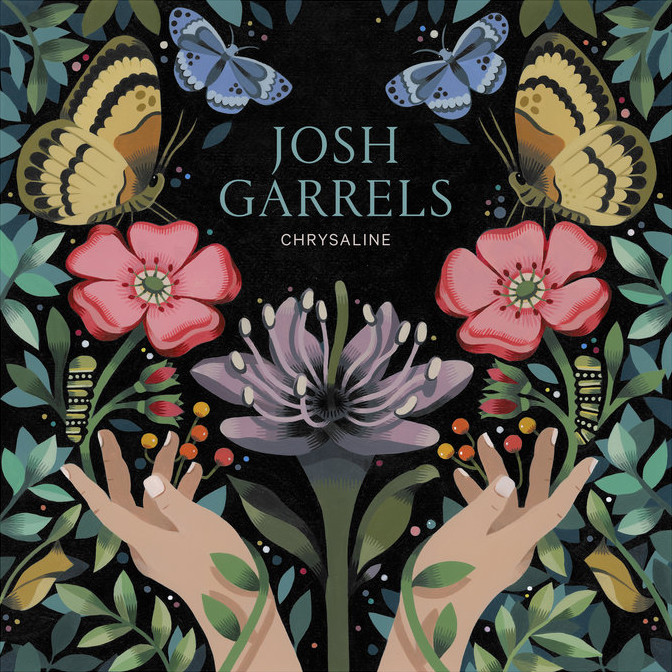 ---
Reading
---
That anyone at all in the world would set their sad heart and tired hands to working beauty out of chaos is a monument to Grace. It reminds us of light and high beauty, and it laments the world's great sorrow. It gives the heart language to rejoice and language to mourn.

Creation groans like a woman in labor? Even so. And we know every birth is a tight-wound cord of fear and joy, pain and pleasure, striving and surcease. Let those who can, tell that story. Let those in Christ whose hands paint worlds, whose tongues limn loveliness, whose ears hear astral strains—let them make, and make, and make. And let the made things adorn the dark and proclaim the coming Kingdom till the King himself is come.
— Andrew Peterson, Adorning the Dark: An Artist's Benediction