Note: you can read this newsletter in your browser (it looks nicer). See the link at the end of the email.
I've shared this with some of you in the past, but Steadfast by Sandra McCracken is one of my favorite albums by any artist. Watch a live performance…from a living room.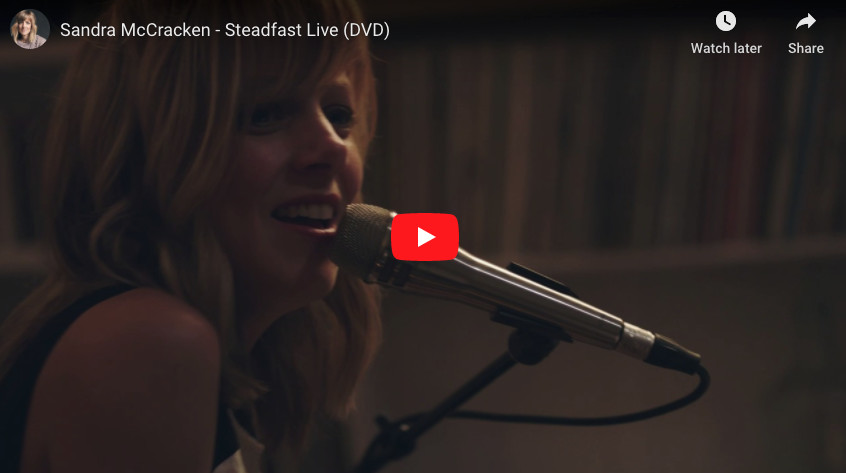 ---
If only I had a workspace like this.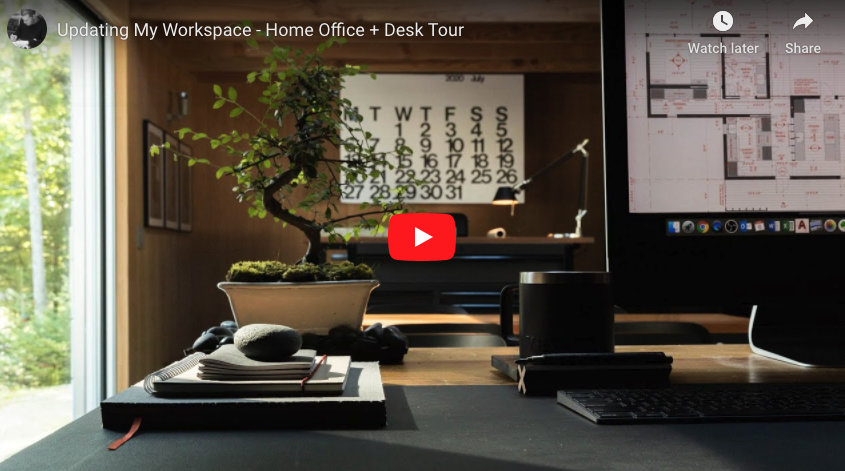 ---
Bill Melone's review at Mere Orthodoxy of How to Be an Anti-Racist by Ibram X. Kendi is a model of charitable engagement with controversial ideas. Melone demonstrates there's much Christians can affirm in the book while still disagreeing with aspects of Kendi's analysis and conclusions.
---
American history is one of my hobbies, but I have to confess that I'm relatively ignorant about the history of lynching. Of course, I've come across references in my readings, but I wasn't aware of how widespread it was and its contemporary implications. My first wake-up call came through reading about a gruesome 1916 lynching of a Black man in Waco, TX in Isabel Wilkerson's The Warmth of Other Suns: The Epic Story of America's Great Migration.
The Mere Fidelity crew talked with Malcom Foley in a June podcast episode titled Lynchings, Protests, and Racism in America. Here's the episode description:
How have black protestant's responded to their lynchings through American history? Malcolm Foley (PhD Candidate in Religion at Baylor University and Director of Discipleship at Mosaic Waco) joins Matt and Derek to discuss his research on this issue and how it illumines some of the current events surrounding George Floyd, protests, unrest, and racism in America.
Beyond the issue of racism, Malcom says there's much we can learn from the Black church about hope in the midst of suffering. Read more about Malcom here and about his academic work here.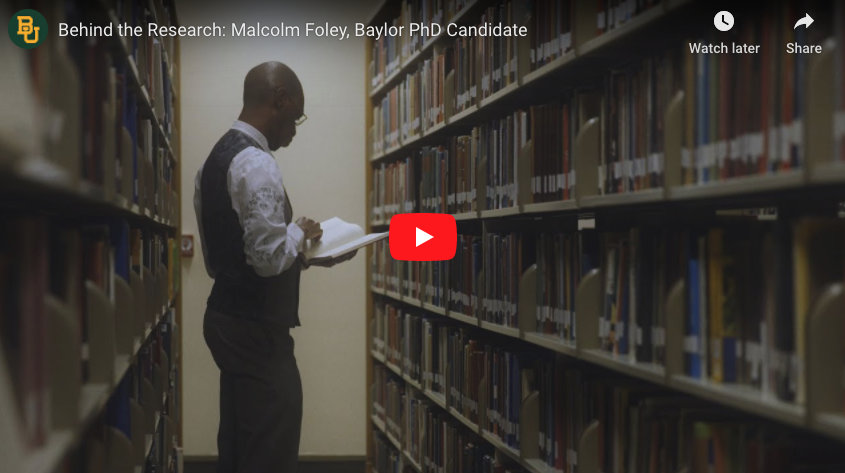 ---
Peter Wehner has become one of my favorite writers on political and cultural issues. He often writes about Evangelicals' relationship to political power. You can find all his opinion pieces for The Atlantic here and his articles for The New York Times here.
Here are a few of my favorites.
The Cost of the Evangelical Betrayal
Based strictly on the standard of advancing causes that conservative evangelicals most care about, a fair-minded assessment of the Trump record is that some important things were achieved, especially in appointing federal judges. That clearly would not have happened in a Hillary Clinton presidency. But in virtually every other area, including the outcome of several key Supreme Court decisions, Trump has fallen short of the promises and expectations.

Now think about what the cost has been of the uncritical support given to Trump by evangelical Christians. For now, focus just on this: Christians who are supporters of the president have braided themselves to a man who in just the past few days and weeks tweeted a video of a supporter shouting "white power" (he later deleted it but has yet to denounce it); attacked NASCAR's only Black driver, Bubba Wallace, while also criticizing the decision by NASCAR to ban Confederate flags from its races; threatened to veto this year's annual defense bill if an amendment is included that would require the Pentagon to change the names of bases honoring Confederate military leaders; referred to COVID-19 as "kung flu" during a speech at a church in Phoenix; and blasted two sports teams, the Washington Redskins and the Cleveland Indians, for considering name changes because of concerns by supporters of those franchises that those team names give undue offense.

These provocations by the president aren't anomalous; he's a man who vaulted to political prominence by peddling a racist conspiracy theory that Barack Obama wasn't born in the United States—he later implied that Obama was a secret Muslim and dubbed him the "founder of ISIS"—and whose remarks about an Indiana-born judge with Mexican heritage were described by former House Speaker Paul Ryan as "the textbook definition of a racist comment."
The Deepening Crisis in Evangelical Christianity
Many evangelical Christians are also filled with grievances and resentments because they feel they have been mocked, scorned, and dishonored by the elite culture over the years. (Some of those feelings are understandable and warranted.) For them, Trump is a man who will not only push their agenda on issues such as the courts and abortion; he will be ruthless against those they view as threats to all they know and love. For a growing number of evangelicals, Trump's dehumanizing tactics and cruelty aren't a bug; they are a feature. Trump "owns the libs," and they love it. He'll bring a Glock to a cultural knife fight, and they relish that.
Are Trump's Critics Demonically Possessed?
For Graham and Metaxas, it appears that agreeing with them equates to agreeing with God—and disagreeing with them, at least when it comes to Donald Trump, means doing the work of the evil one.
---
Václav Havel was the last president of Czechoslovakia (1989–1992) and the first president of the Czech Republic (1993–2003). From 1968/9 to 1989 he was a political dissident who opposed the Soviet-backed communist regime in his country. He was imprisoned multiple times for his outspoken critiques of communism.
In 1991 Havel was awarded the Sonning Prize by the University of Copenhagen for his contributions to European culture. In his acceptance speech, Havel reflected on the temptations of political power. The whole speech is worth reading. I found his remarks about the kind of person political leaders must be particularly relevant in this election year.
Politics is an area of human endeavor that places greater stress on moral sensitivity, on the ability to reflect critically on oneself, on genuine responsibility, on taste and tact, on the capacity to empathize with others, on a sense of moderation, on humility. It is a job for modest people, for people who cannot be deceived. Those who claim that politics is a dirty business are lying to us. Politics is work of a kind that requires especially pure people, because it is especially easy to become morally tainted. So easy, in fact, that a less vigilant spirit may not notice it happening at all. Politics, therefore, ought to be carried on by people who are vigilant, sensitive to the ambiguous promise of self-affirmation that comes with it.
---
Caspar David Friedrich (1774–1840) was a 19th-century German Romantic landscape painter.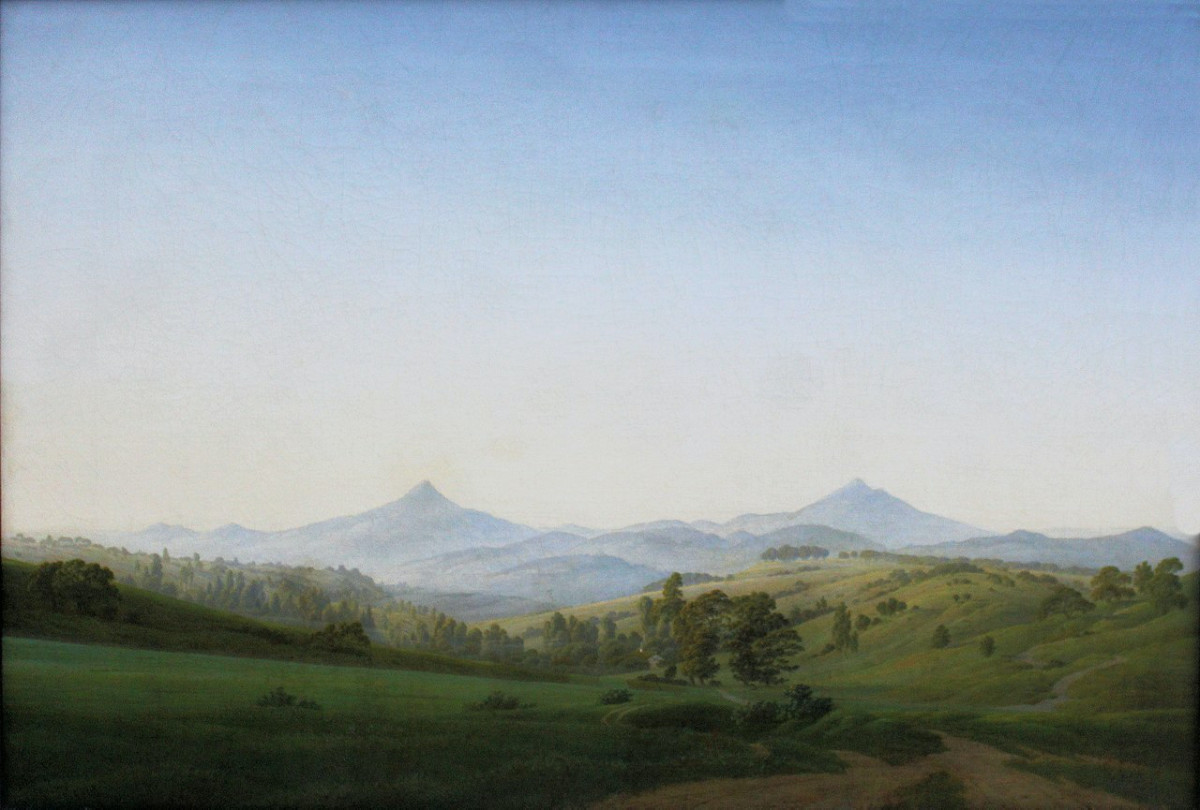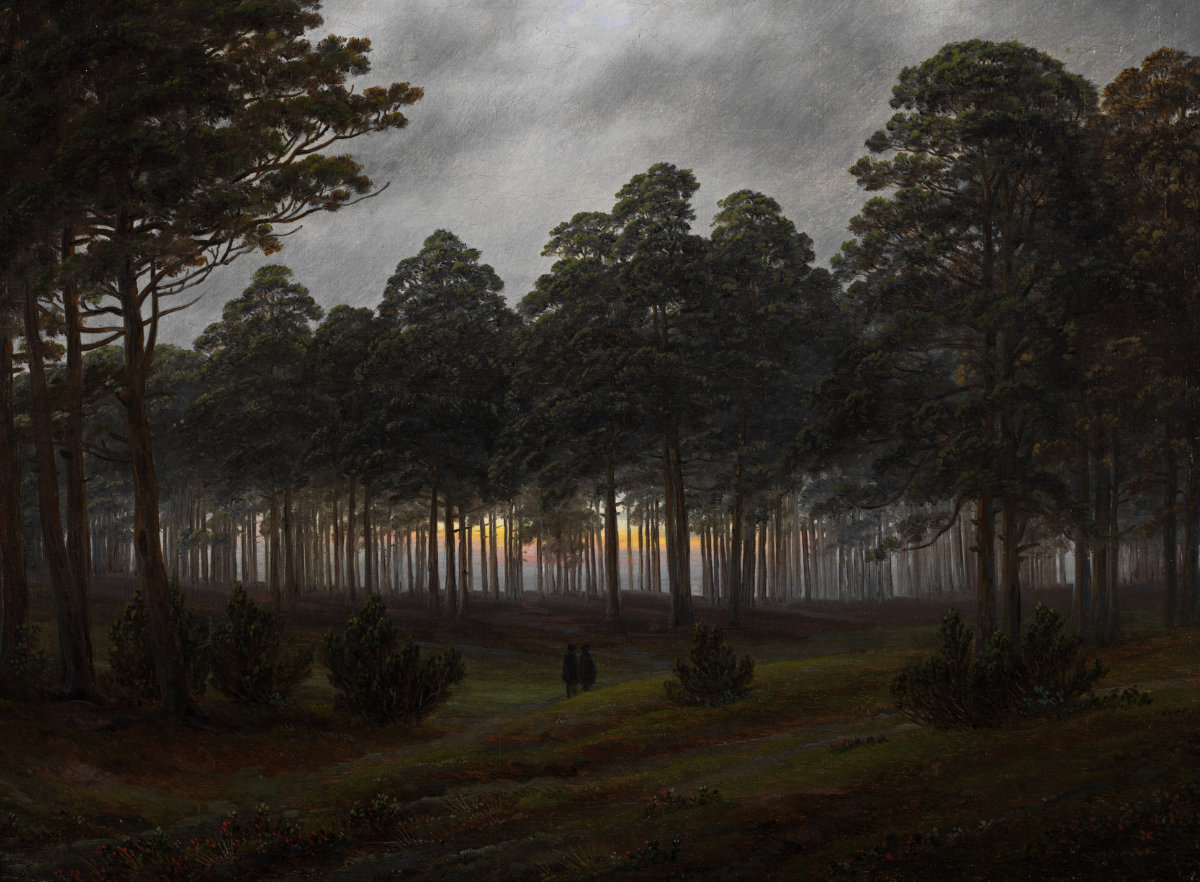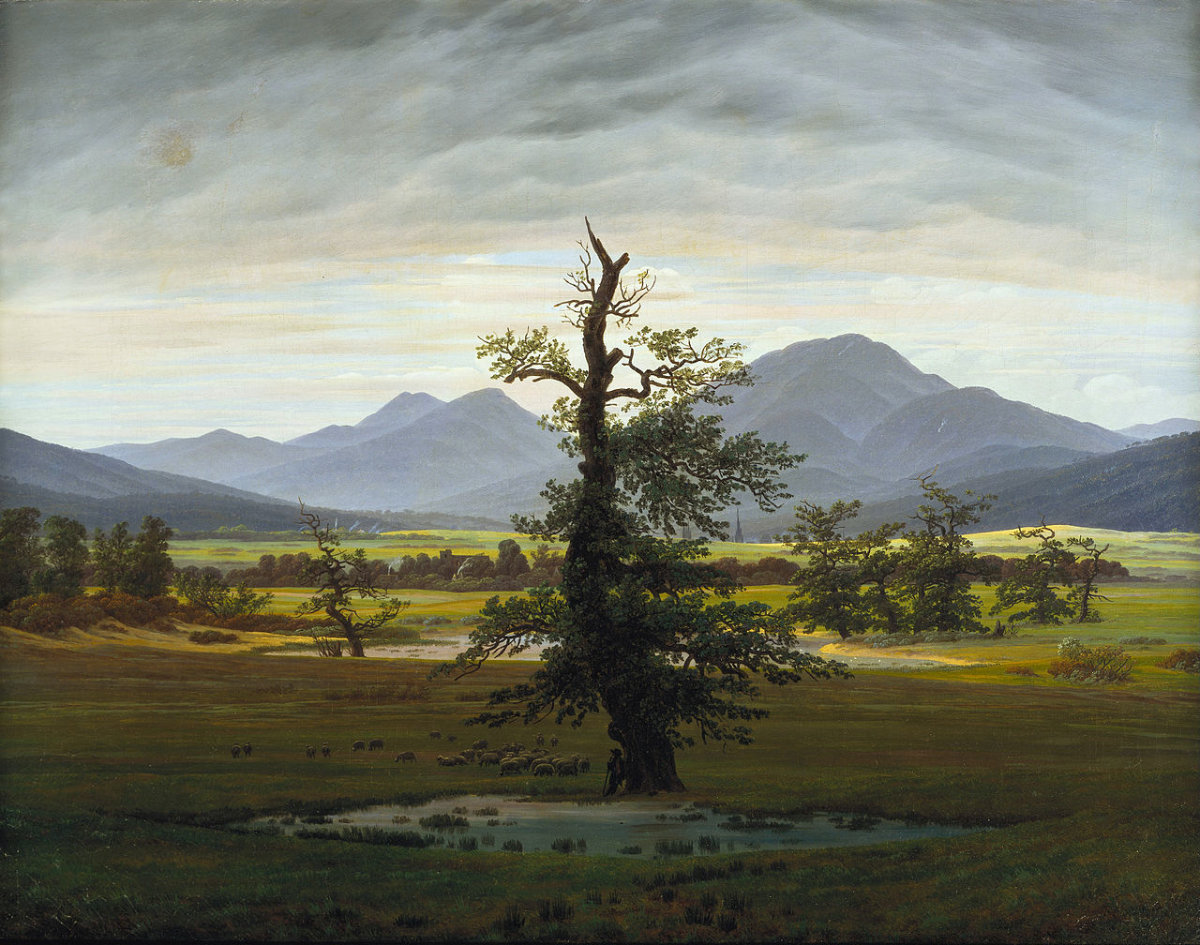 ---
Nothing Gold Can Stay
by Robert Frost
Nature's first green is gold,
Her hardest hue to hold.
Her early leaf's a flower;
But only so an hour.
Then leaf subsides to leaf.
So Eden sank to grief,
So dawn goes down to day.
Nothing gold can stay.
---
All that is gold does not glitter,
Not all those who wander are lost;
The old that is strong does not wither,
Deep roots are not reached by the frost.

From the ashes, a fire shall be woken,
A light from the shadows shall spring;
Renewed shall be blade that was broken,
The crownless again shall be king.
— A poem about Aragorn in The Fellowship of the Ring