Often around this time of year I get the urge to go wander in the mountains.
---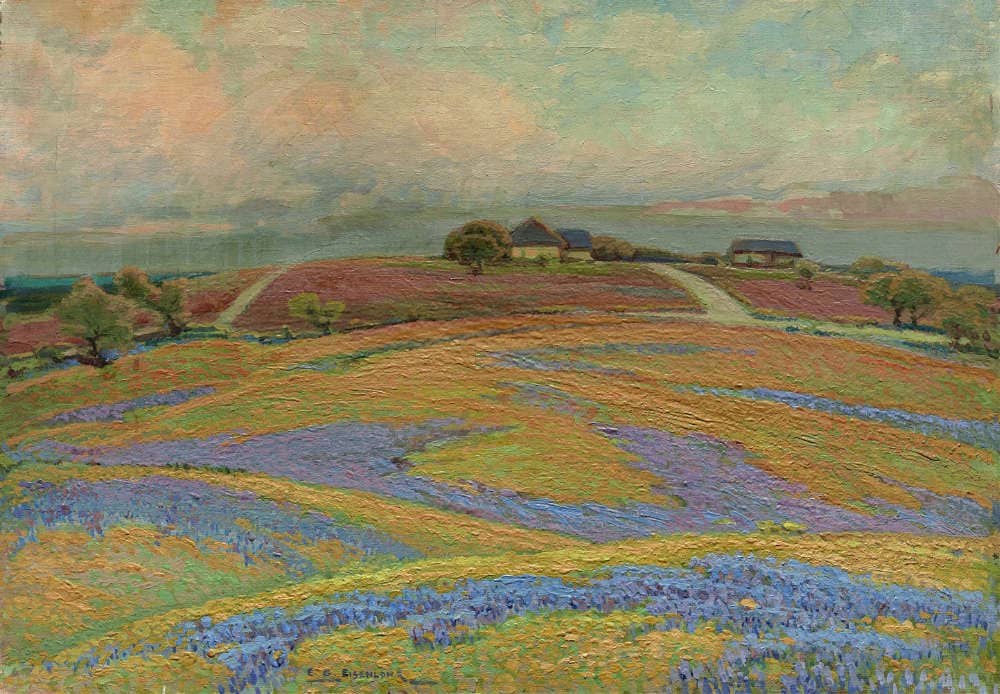 Edward G. Eisenlohr, Spring Fields at Grand Prairie
---
Last week I made the hour-long drive from my home up to Palomar Mountain State Park. Temperatures were in the upper 50s to low 60s—sunny but brisk. I saw a few people in the parking lot when I first arrived. Out on the trails, however, I was all alone. I spent close to four hours hiking, birdwatching, and simply enjoying God's marvelous creation.
Although Palomar Mountain State Park is in San Diego County, it has the feel of the Sierra Nevada much further north. Pine, fir, and cedar trees fill the park's forests.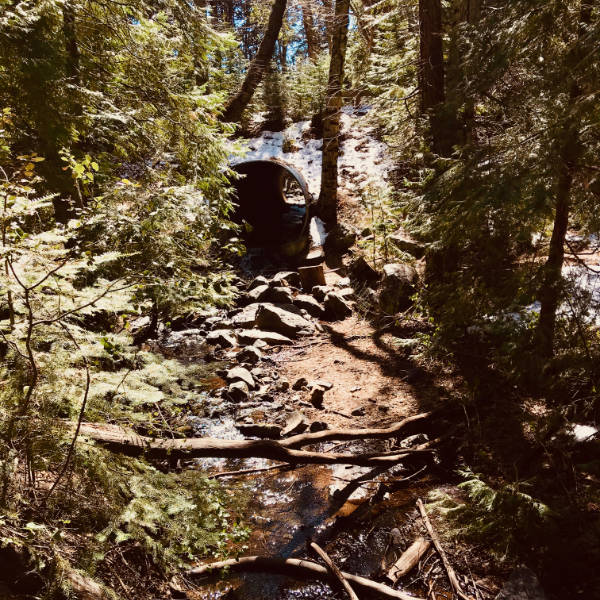 Moss is plentiful in early spring.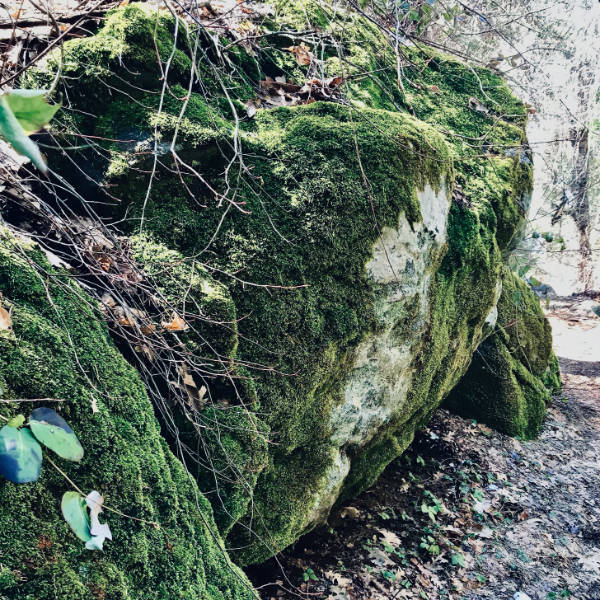 There's something about the wide-open spaces that appeals to me.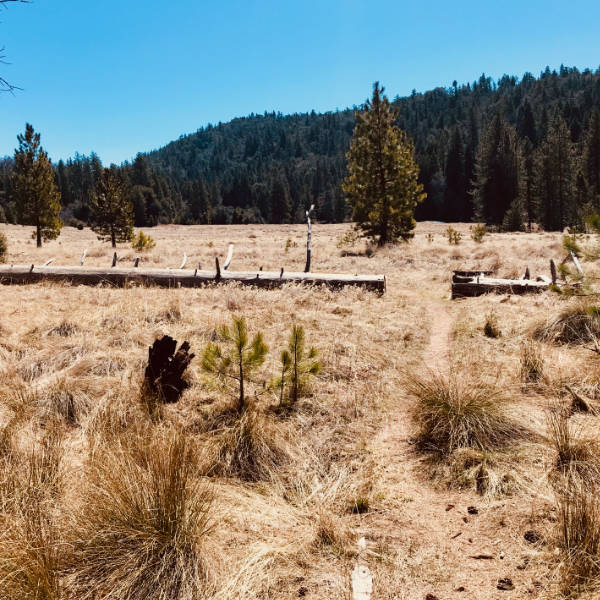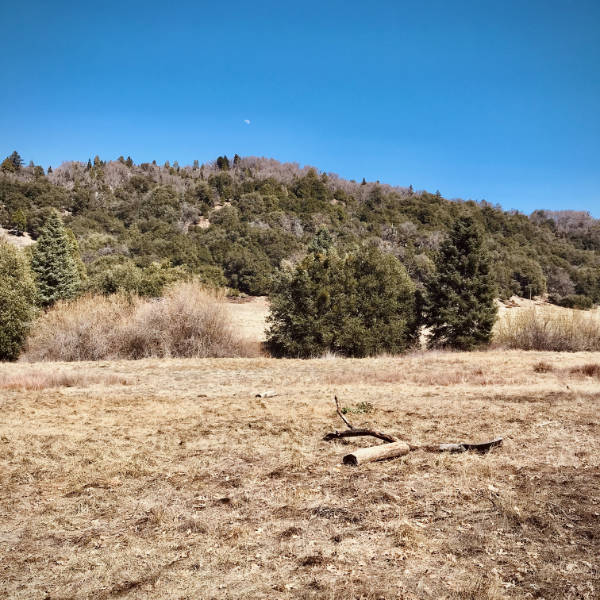 To my surprise, there was still snow on the ground along sections of the trail.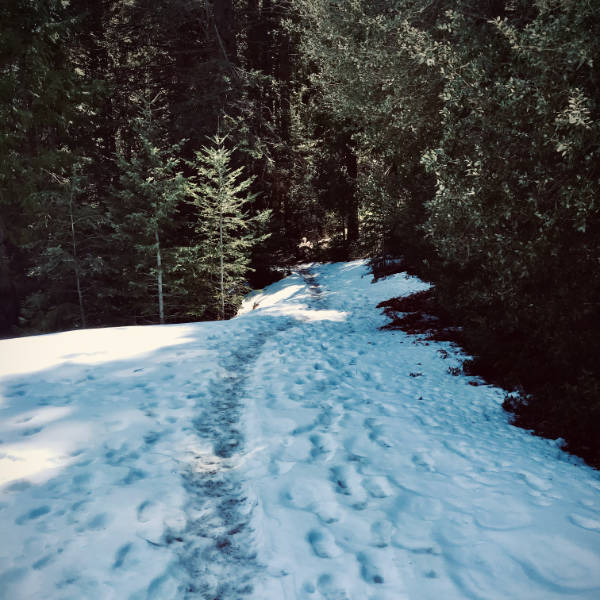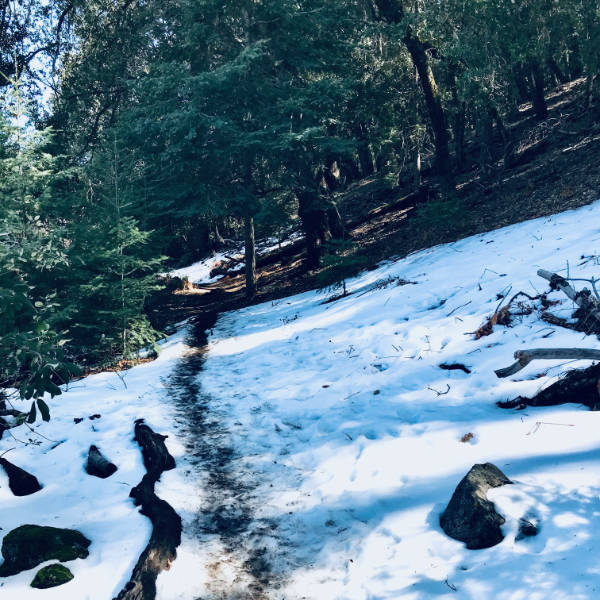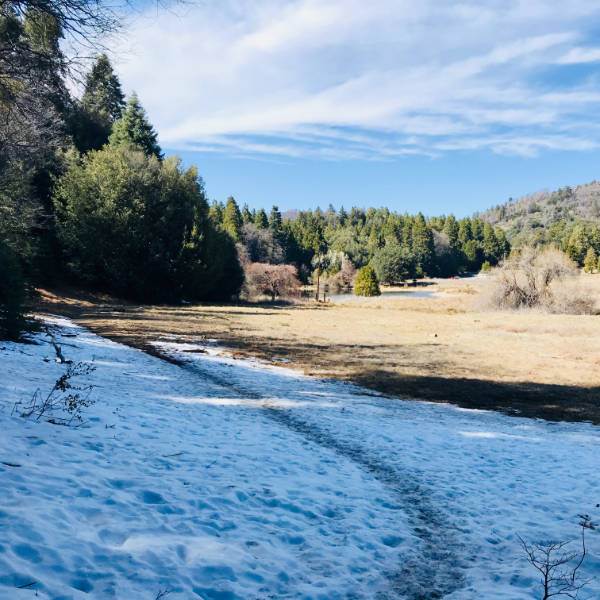 Whenever I spend time up at Palomar Mountain, I make a point to watch for small displays of God's glory in the things he made. Notice the way the sunlight catches on the drops of water at the tip of the icicle.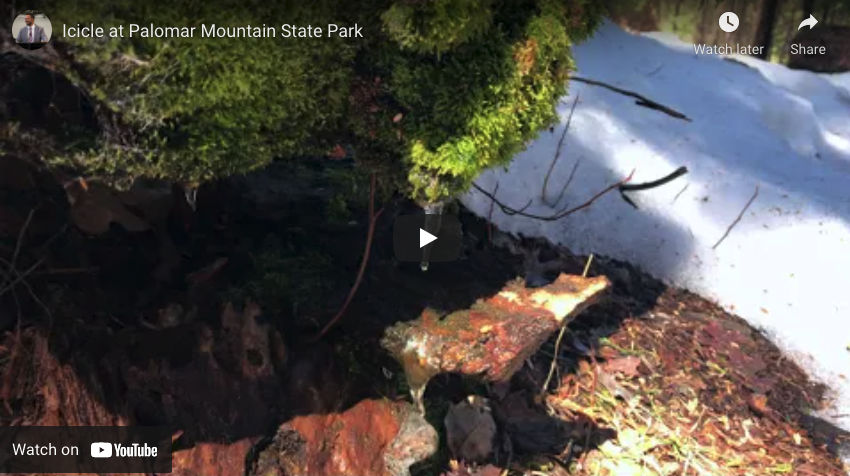 I could sit and listen to this stream for hours.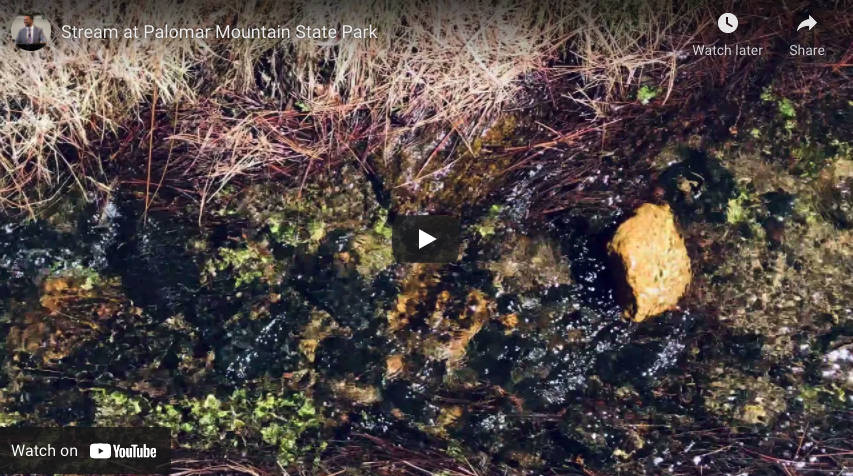 ---
Around the Web
Reflections on the Killings in Atlanta by Julius Kim.
Though it may be true that the murders were prompted solely by an individual struggling to take captive his sexual addictions, it's not unreasonable to see the convergence of this perversion to the probable sexualized objectifying of Asian women, leading to the choice to target these specific places while bypassing others.

So, while I may never fully know the internal motives that drove the murders, I nevertheless have to wrestle with the reality that the United States has a history of dehumanizing people of color, especially women. For me, then, this evil act must be seen within that historical and social context. I must see both individual agency and situational contexts.

The pain I feel, then, is not only for the families of the victims. It's also for those who've been subjected to the pain of discrimination and prejudice; to the shame that comes in being dehumanized or destroyed because you look different. From the lynching of Chinese Americans in 1871 to the internment of Japanese Americans during World War II, the history of anti-Asian sentiment is real. And while my history is different, I've felt similar pain and shame.

Furthermore, though I recognize that correlation does not always equal causation, and that there doesn't seem to be a direct link between the shooter's childhood in an evangelical church and his sinful actions, this event is nonetheless difficult for me to process. So, while I want to be careful in drawing conclusions before more data emerges and is interpreted, I nonetheless grieve that murderers, be they from Georgia or California, are from churches that are similar to mine.
Third Places and the Horizons of Male Friendships by Ryan McCormick. Insightful analysis of why modern men, including Christian men, typically don't have friends and what could be done to change it.
It is widely noted in my own congregation that the women have their own small groups and yearly retreats; the men have practically nothing. As Anthony Bradley noted in a recent essay on this site, the American church (even when it is pastored or governed by men) functions mainly due to the involvement of women. Consequently, the social programs that churches typically offer adhere to the norms of contemporary female friendship, e.g., small groups, where church members share life updates and prayer requests. These groups are certainly immensely valuable to men. Yet while I've loved each small group I've belonged to, they have never produced durable male friendships. What is lacking in the church are groups where a common horizon can be forged between guys.
A Book Review on the Topic of Christian Nationalism by Tim Keller.
During the January 6 storming of the Capitol, rioters exhibited Christian symbols and offered public prayer. Since then the working assumption of the mainstream media is that evangelicalism has now been revealed to be a white American supremacist insurrectionist force, committed to keeping power even if it means overturning democratic processes. The term "Christian nationalist" is now being used to describe white evangelicals. Is that accurate? Are the two terms essentially two ways to describe the same people?
---
A Poem
Sabbaths, 1993, I
By Wendell Berry
No, no there is no going back.
Less and less you are
that possibility you were.
More and more you have become
those lives and deaths
that have belonged to you.
You have become a sort of grave
containing much that was
and is no more in time, beloved
then, now, and always.
And you have become a sort of tree
standing over a grave.
Now more than ever you can be
generous toward each day
that comes, young, to disappear
forever, and yet remain
unaging in the mind.
Every day you have less reason
not to give yourself away.
---
A Photo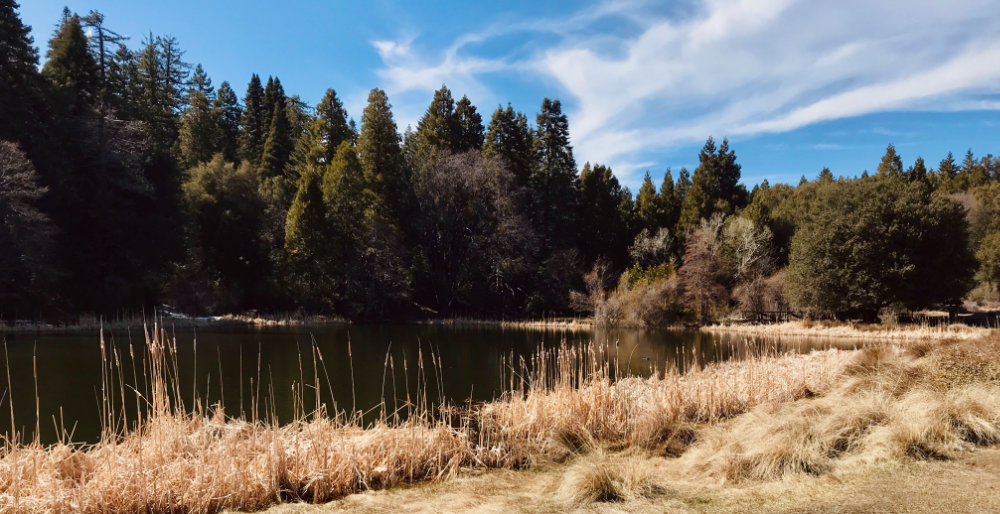 Doane Pond, Palomar Mountain State Park, Palomar Mountain, CA, March 2021
---
Listening To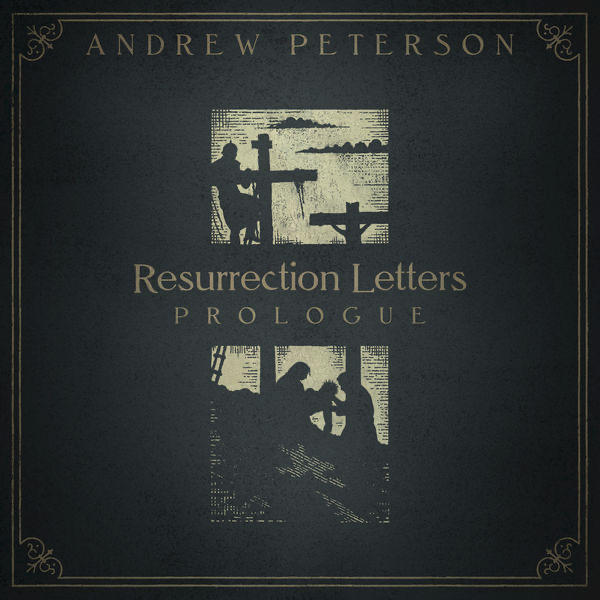 Resurrection Letters: Prologue – EP by Andrew Peterson
---
Reading
Check out more of what I'm up to in the reading department at Goodreads.
---
Something to Watch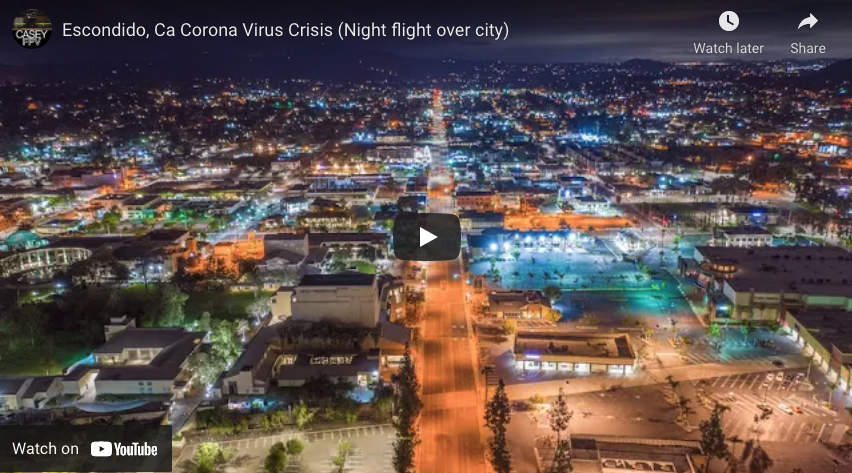 ---
In Case You Missed It
Check out last week's newsletter where I discuss five ways to pray the Psalms.
---
A Closing Quote
Prayer is more than a tool for self-expression, a means to get God to give us what we want. It is a means he uses to give us what he wants, and to teach us to want what he wants. Holy Scripture in general, and the Psalms in particular, teach us who God is and what he wants to give.

When the members of his synagogue complained that the words of the liturgy did not express what they felt, Abraham Heschel, the great philosopher of religion, replied wisely and very biblically. He told them that the liturgy wasn't supposed to express what they felt; they were supposed to feel what the liturgy expressed. To be taught by the Bible to pray is to learn to want and feel what the Bible expresses—to say what it means and mean what it says.

— Ben Patterson