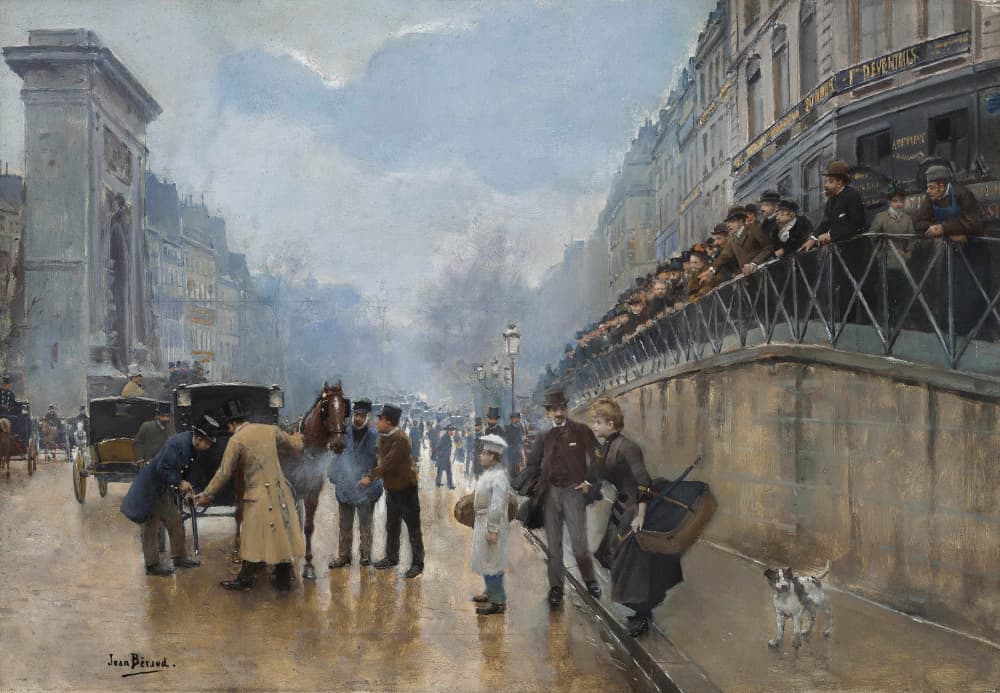 Jean Béraud (1849–1935), L'accident: Porte Saint-Denis
---
In my mind, the image below, taken from a video of the protest-turned-insurrection, represents so much of what's wrong with MAGA world and American Evangelicalism: idolatrous worship of a Jesus made in the image of the MAGA faithful. This Jesus is a white American man. He's anti-government, anti-taxes, anti-immigrant, anti-science, anti-compassion, and the list of what he's against goes on and on. He's pro-America, pro-guns, and pro-Confederacy. He's misogynistic and racist. He despises the poor and the weak. He's a cultural warrior. Donald Trump is his prophet. All who refuse to bow before this Jesus and his prophet will be crushed by the noble MAGA warriors.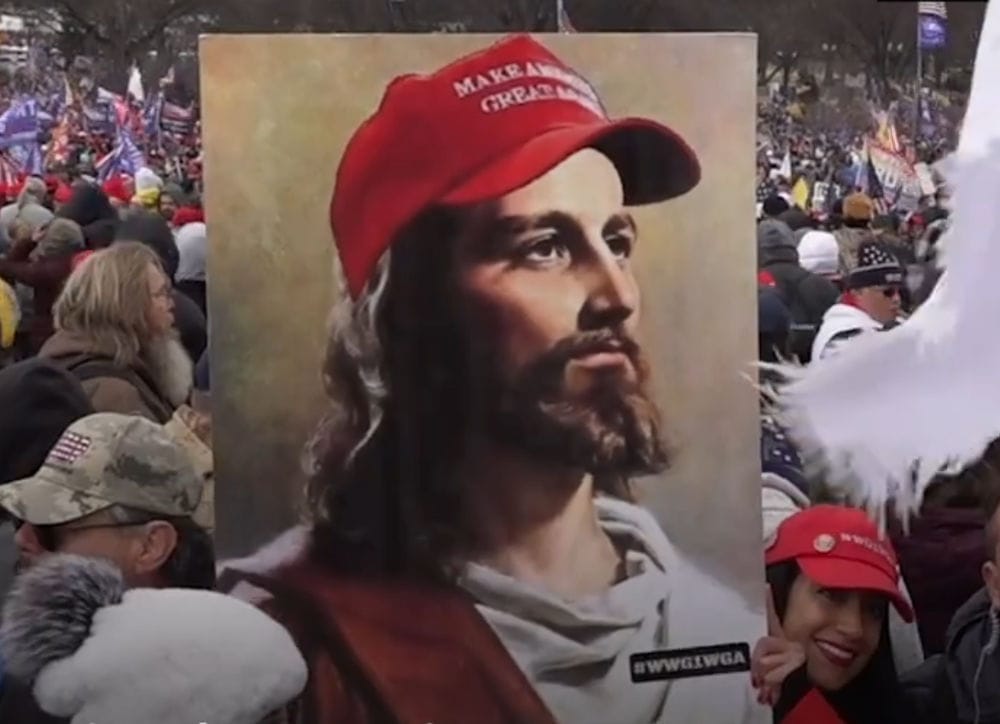 This video of the insurrectionists praying inside the Senate chambers further illustrates the point.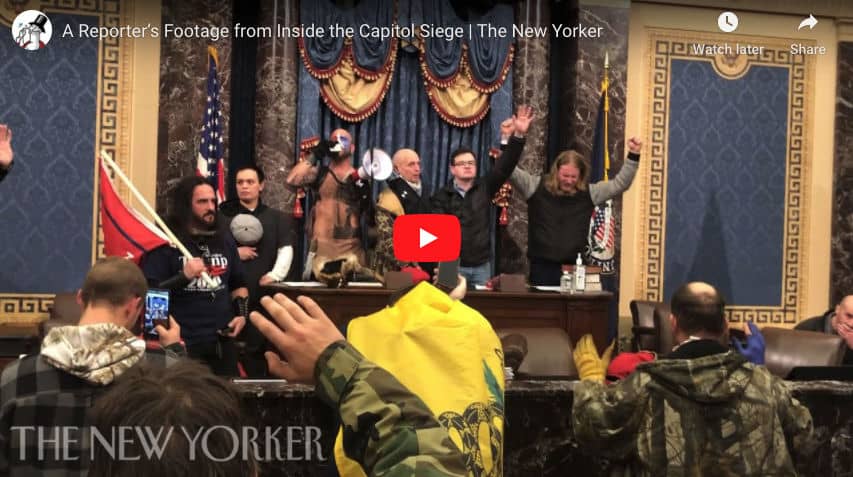 This, my friends, is Christian Nationalism.
---
Around the Web
8 Tips for Reading Poetry by Josiah Cox at TGC. I particularly appreciated his comments on emotion and imagination.
Disparagement of emotion and imagination will maim your spiritual life—as well as your ability to enjoy poems. These faculties are neither trivial nor useless. Like a metal detector, emotions often connect with buried realities even before our reason can excavate and rationally grasp them. A mother holds and beholds her newborn child before she ever puts that experience into language, if she can at all. You can bet that poetic language will suit her best if she does. Savor what you read slowly. Visualize the images and try to surrender your emotions to the feeling of the language. Imagination and emotion must lead reason through a poem's dense vegetation.
After Evangelicalism by Jake Meador at Mere Orthodoxy. I love the opening paragraph. Don't let it turn you off to the article, though. It's actually quite positive.
Recently I was talking with a dear friend about how the gift that our particular collegiate experience gave us could be summarized this way: It made it possible for us to disentangle "Christianity" from "stupid American evangelical crap."
Much has already been written about the insurrection at the Capitol.
---
A Poem
I didn't read much poetry this past week. I did, however, go back to an old favorite, a poem I've shared in this newsletter several times.
The Peace of Wild Things
By Wendell Berry
When despair for the world grows in me
and I wake in the night at the least sound
in fear of what my life and my children's lives may be,
I go and lie down where the wood drake
rests in his beauty on the water, and the great heron feeds.
I come into the peace of wild things
who do not tax their lives with forethought
of grief. I come into the presence of still water.
And I feel above me the day-blind stars
waiting with their light. For a time
I rest in the grace of the world, and am free.
---
A Photo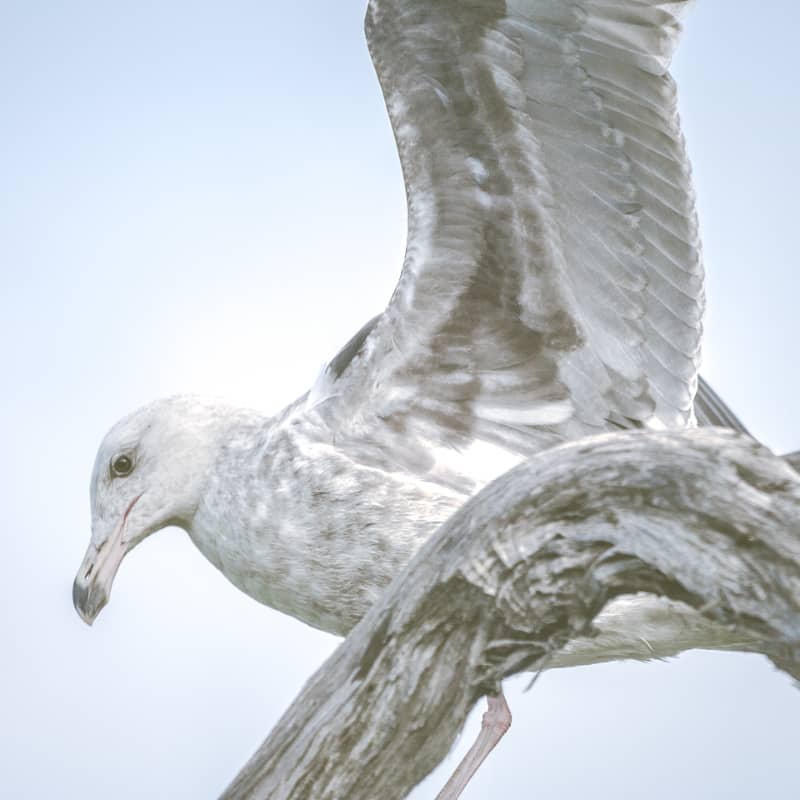 La Jolla, CA
---
Listening To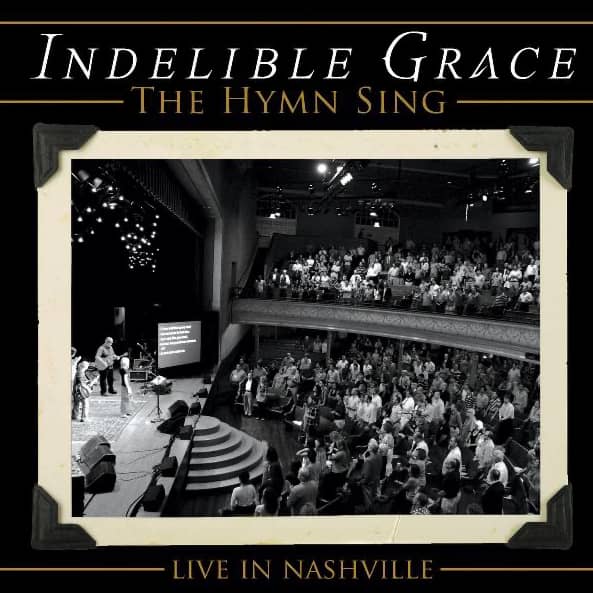 The Hymn Sing (Live in Nashville) by Indelible Grace
---
Reading
---
Something to Watch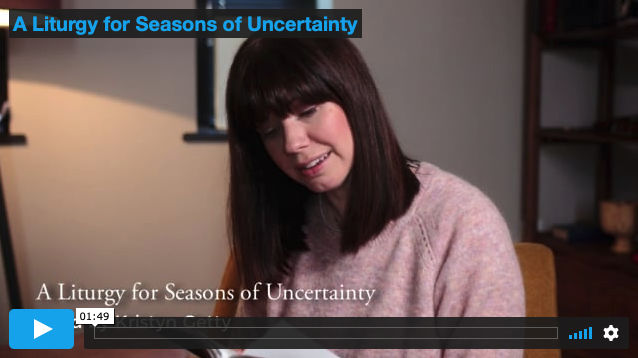 ---
In Case You Missed It
Check out last week's newsletter where I talk about the strange times in which we're living.
---
A Closing Quote
The best preparation for dying a Christian death…is living a Christian life.

— Thomas G. Long