Psalm 93 asserts that the fundamental truth about the world is this: the Lord reigns!
---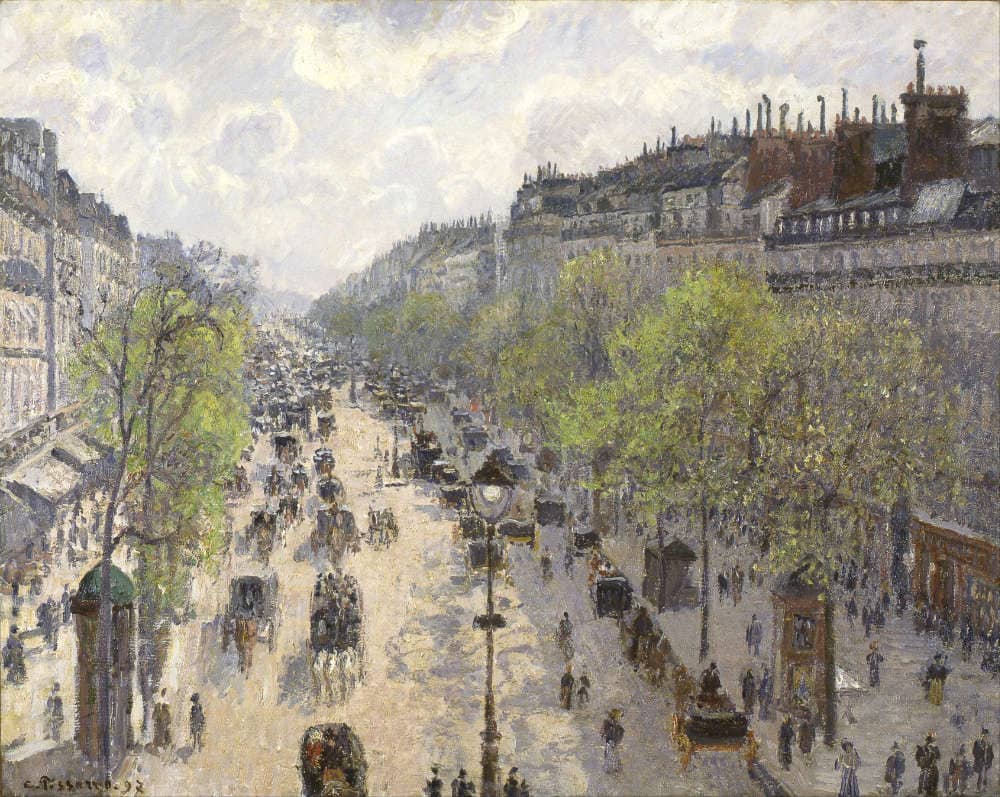 Camille Pissarro, Boulevard Montmartre, Spring, 1897
---
J. Clinton McCann reflecting on Psalm 93:
The probability that Psalm 93 was placed literarily to respond to events that called into question God's faithfulness and love (see Ps 89:49) is significant, for rampant evil in our world still raises similar questions in people's minds. In other words, the affirmation that God reigns is eschatological; it is always made amid circumstances that seem to deny it—exile, evil, alienation, sin, suffering, death. Yet, Psalm 93 joins the psalter as a whole in asserting unequivocally and enthusiastically that God alone rules the world and that God's purposes can be trusted. In short, the real and fundamental truth about the world is simply this: God reigns.
And later:
The certainty that Psalm 93 was used liturgically [in ancient Israel] in some setting is also significant, for it suggests that worship affords us the opportunity to affirm that we trust that God rules the world. It is an exceedingly difficult affirmation to make. On the one hand, the very existence of monstrous evil in the world leads many Christians to attribute equal, if not superior, power to the devil (which, of course, offers a convenient excuse for our own failings). This, in turn, raises a second source of difficulty. Our culture teaches us essentially that there is no need to talk about God anyway; God is a projection either of our guilt or of our own will to power, and it is really we who are in control of the world and of our destinies for good or ill. Because of these two different but persistent temptations, it is crucial that our worship incorporate the fundamental message of Psalm 93: God reigns.
---
Around the Web
Learning Generosity in Syria by Steve Gumaer
I used to believe the fundamental premise of charity and compassion was material, that those who have more wealth than others share with those who lack. That we who are born into affluence, or inside functioning and privileged social structures, with opportunities to prosper, share with those who don't have the same chances. The rich give to the poor; the powerful give to the powerless.

Refugees and displaced people have obliterated this misconception.
Grave 8-A by Théa Rosenburg
I park the van at the top of Section C, and my daughter and I get out into the rain. The spongy ground slopes away from us to the road below, speckled with headstones that are, in turn, speckled with lichen. Already my daughter bends over one, wipes the drizzling rain off its surface, and reads a name aloud.

About this cemetery hangs a pleasant sense of disorder. Stones shaped like benches, pillars, or pensive children kneel in the grass, half-sunken where the ground beneath them has settled; moss laps at their edges. Certain monuments here are notorious, like the massive stone angel who has, with her attendant urban legends, nearly eclipsed the family she was meant to memorialize. Broken stones lean in pieces against cottonwood trees whose burly roots slowly shoulder the soil away.

Unlike another local cemetery, which styles itself as a "memorial park" and offers natural burial as well as farewell tributes, death is still a presence here, not an unpleasant thought to be sponged away with rebranding. I feel comfortable saying "tombstone" here, or "grave." As in, "Look at this grave!"—which I call to my daughter when I find one carved to resemble a scroll draped over a log and slicked with real moisture, real moss. She is at my side in a moment and together we puzzle out the inscription.

It is beautiful, but it is not his.
Covid-19, One Year On, Pt II: The Limits of Politics by Brad Littlejohn
I wrote two weeks ago that perhaps the greatest tragedy of the virus has been the collapse of any shared narratives about the trial that we have all weathered. Adversity can be a source of great strength for any community, if it forces the members to draw together and lean on one another for support — common objects of fear can help remind us of the common objects of love that ground political agency. But when we cannot even agree on what we should fear and why, adversity is liable to tear loose already weak bonds, turning us against one another in mutual recriminations and finger-pointing. So it has been these past twelve months. If we are to make anything valuable out of what we have all suffered, it must begin with seeking to reconstruct a shared narrative, a common understanding of the threat this virus posed, the actions that were taken, and the lessons that were learned. Such a task would call for the skills of a modern-day Thucydides, and far outstrips my feeble abilities or a medium such as this. But in this I will at least seek to clear the ground of a few of the half-truths and comforting illusions that lie strewn across our political landscape.
---
A Poem
Spring
By Malcolm Guite
With each unfolding seed, with every spring,
He breathes the rumour of his resurrection,
As birdsong calls your hidden heart to sing.
So may this season be his benediction,
To lift your love, and bid your prayer take wing,
To thaw your frozen hope, to warm your mind,
For spring has come! Can heaven be far behind?
---
A Photo

Palomar Mountain State Park, Palomar Mountain, CA, March 2021
---
Listening To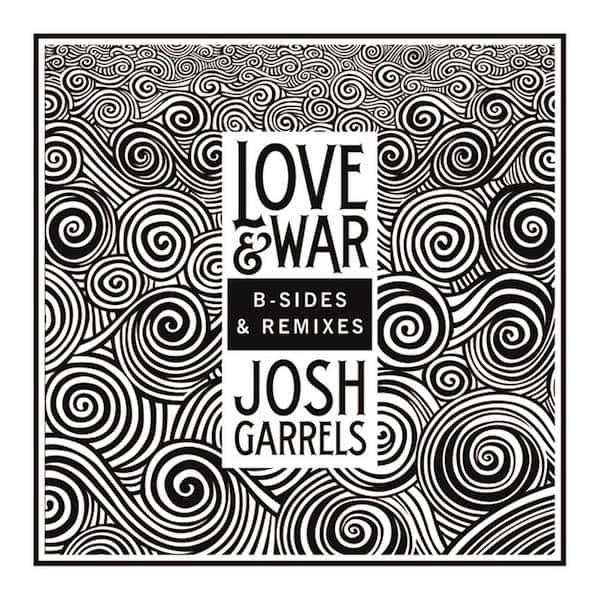 Love & War: B-Sides & Remixes EP by Josh Garrels
---
Reading
Technically this is my "currently reading" list. However, I haven't made much progress over the last month or so. I'm hoping to re-engage with these books soon.
Check out more of what I'm up to in the reading department at Goodreads.
---
Something to Watch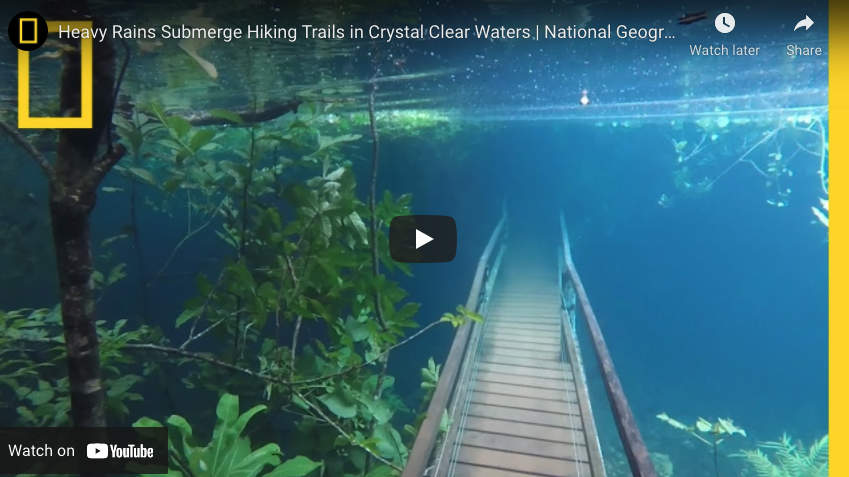 ---
In Case You Missed It
Check out last week's newsletter where I write about a recent hike in Palomar Mountain State Park.
---
A Closing Quote
If Easter is about Jesus as the prototype of the new creation, his ascension is about his enthronement as the one who is now in charge. Easter tells us that Jesus is himself the first part of new creation; his ascension tells us that he is now running it.

— N.T. Wright