The death of a baseball legend, a praying feminist, why story is important, and a young poet mesmerizes the nation. Welcome to this week's edition of In the House of Tom Bombadil.
---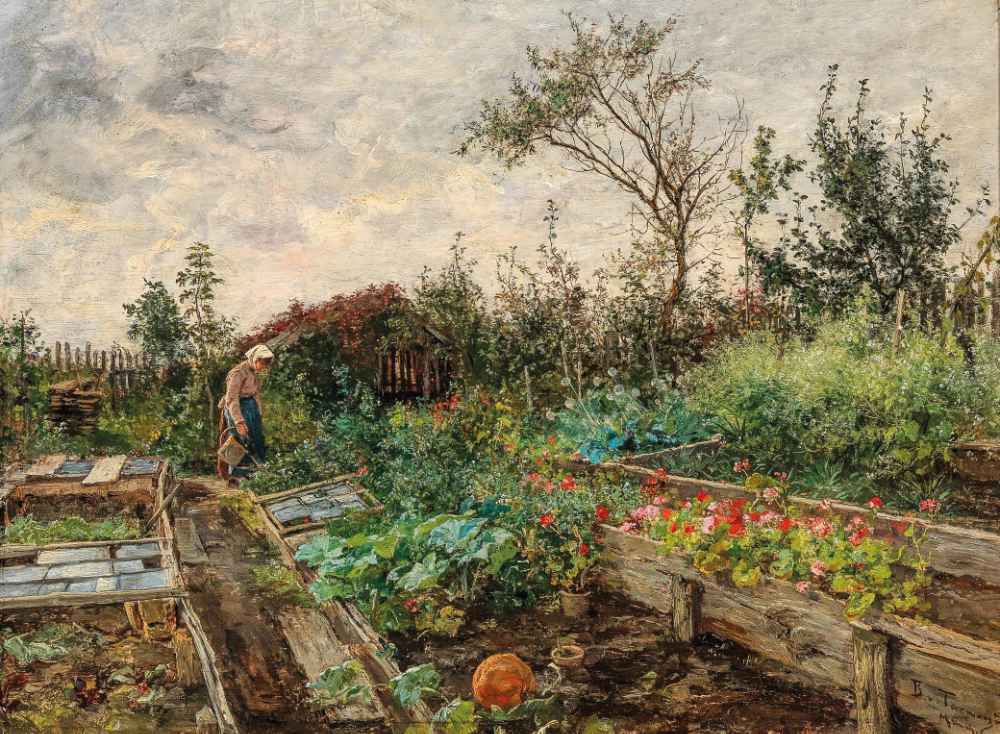 Bertha von Tarnoczy (1846–1936), ‌In the Farmhouse Garden
---
On Friday morning, I told my two baseball-playing sons that Hank Aaron had died at age 86. They replied, "Who's that?" I instantly hung my head in shame for failing my children. How could they not know about Hank Aaron? I explained that he broke Babe Ruth's career home run record in 1974. That seemed to jog their memories. Maybe I'm not a complete failure.
Here's a clip of Hammerin' Hank hitting his record-breaking 715th home run on April 8, 1974.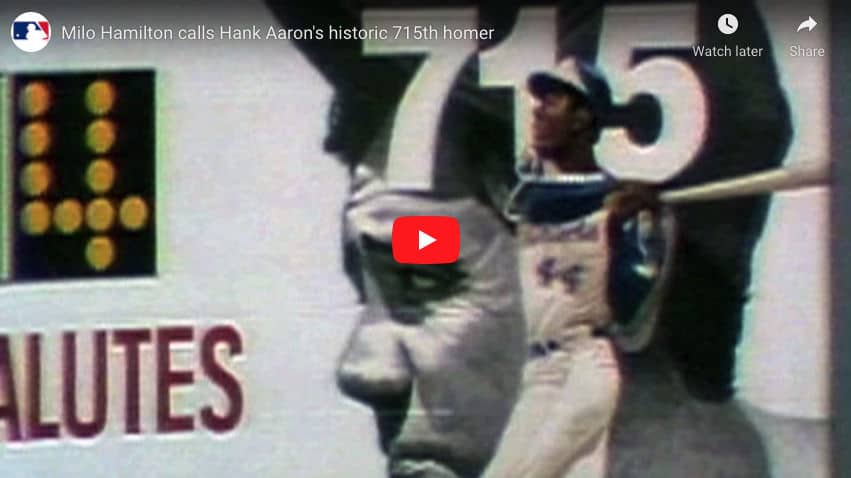 The Washington Post published a nice piece about Aaron's significance to both baseball and the civil rights movement.
---
Around the Web
The Praying Feminist by Sarah C. Williams. Williams discusses the life of Josephine Butler, a Christian woman in Victorian England who ministered to prostitutes.
In a unique way, Butler connected the experience of personal grief with the corporate grief of womankind. She understood her vocation as an act of intercession in which she entered into the experience of the outcast woman. There is an intrinsic link in Butler's writing between anguish and the facility to perceive and name injustice. Personal pain becomes political pain, which in turn becomes the seedbed for lasting cultural change.

At every point, Butler contrasts the observance of religious codes by pious and respectable people with the desperate cry of the outcast and her simple longing for God. It is the outcast who is heard by God when she prays. Christ, Butler insists, not only welcomes the outcast, he became the outcast, submitting to the shame of exclusion in order to overthrow existing categories and definitions of power. God does not preside in judgment but rather enters in, like Butler, as a friend who suffers with.
An Apologetic for Storytelling by Ben Palpant at The Rabbit Room.
But here's my point: God wired us for story. We reflect on our existence in narrative form. We tell stories while living a story within the larger story God is telling. The Gospel is the meta-narrative that makes sense of all our individual stories. It began at creation and continues even now while we're together. Tonight, when you lose your temper with your spouse, the Gospel story includes that moment. Tomorrow, when you wake up worrying about your job or your friend or what you'll serve for dinner, the Gospel story includes that moment.
Watch Malcolm Guite discuss the power of story with Glen Scrivener.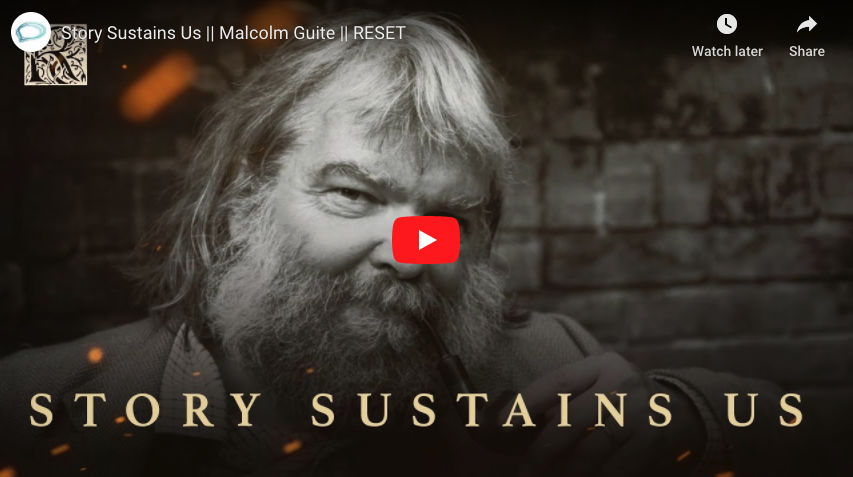 In this episode, Glen Scrivener talks to Professor Malcolm Guite: priest, poet, rock n roller and chaplain of Girton College, Cambridge. They discuss the great Scriptural sweep from Genesis to Revelation and the way we can entrust ourselves to the story if we come to trust the Storyteller.
---
A Poem
Dust of Snow
By Robert Frost
The way a crow
Shook down on me
The dust of snow
From a hemlock tree
Has given my heart
A change of mood
And saved some part
Of a day I had rued.
---
A Photo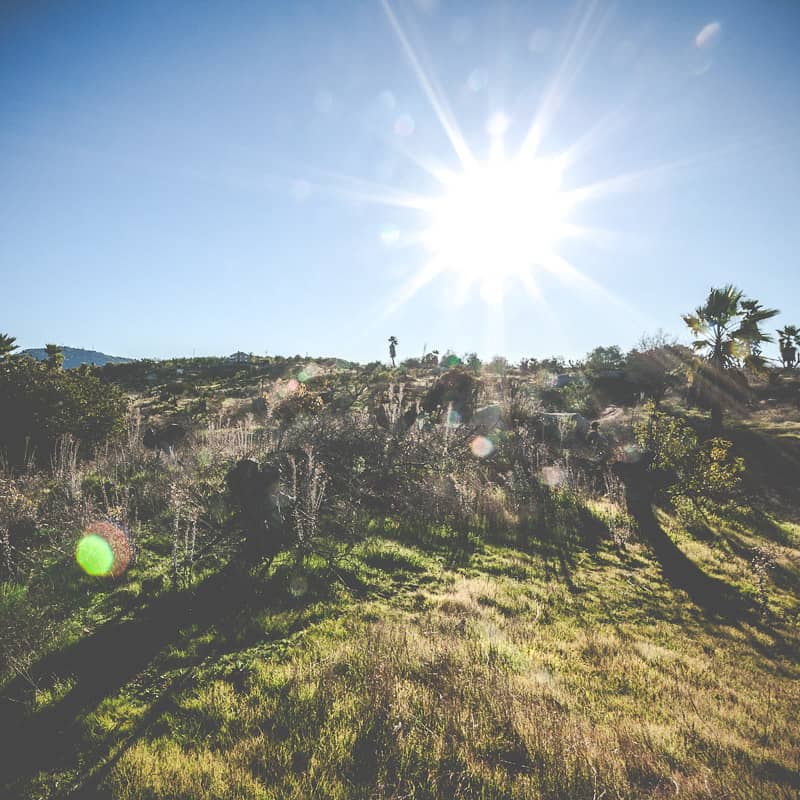 Ramona, CA
---
Listening To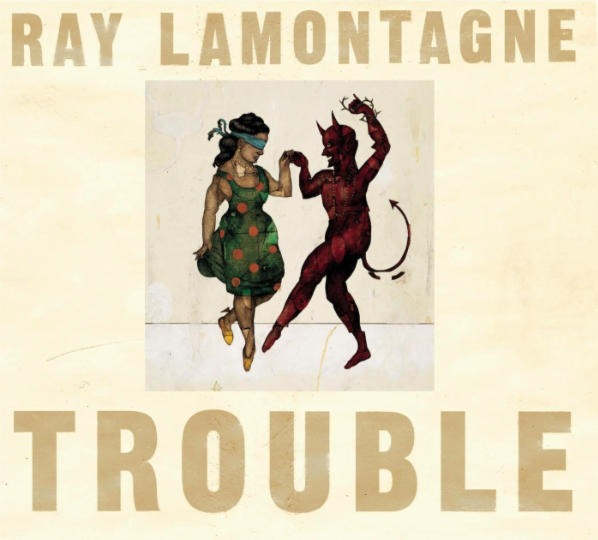 Trouble by Ray LaMontagne
---
Reading
---
Something to Watch
Amanda Gorman is a twenty-two-year-old poet from Los Angeles. She was the first person to be named National Youth Poet Laureate in 2017. At last week's presidential inauguration, Gorman recited her poem "The Hill We Climb". Some are saying she stole the show. Whatever you think of the new president, you have to admit that Ms. Gorman's performance was quite moving.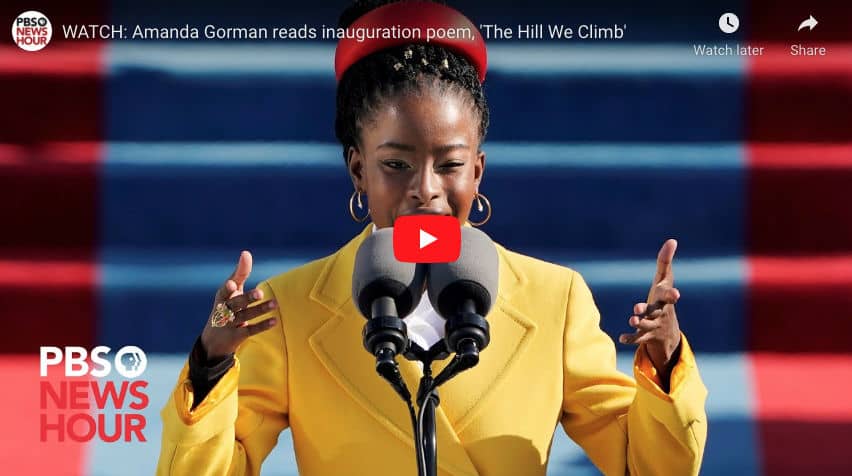 ---
In Case You Missed It
Check out last week's newsletter where I talk about the MAGA Jesus.
---
A Closing Quote
What people revere, they resemble, either for ruin or for restoration.

— Greg Beale