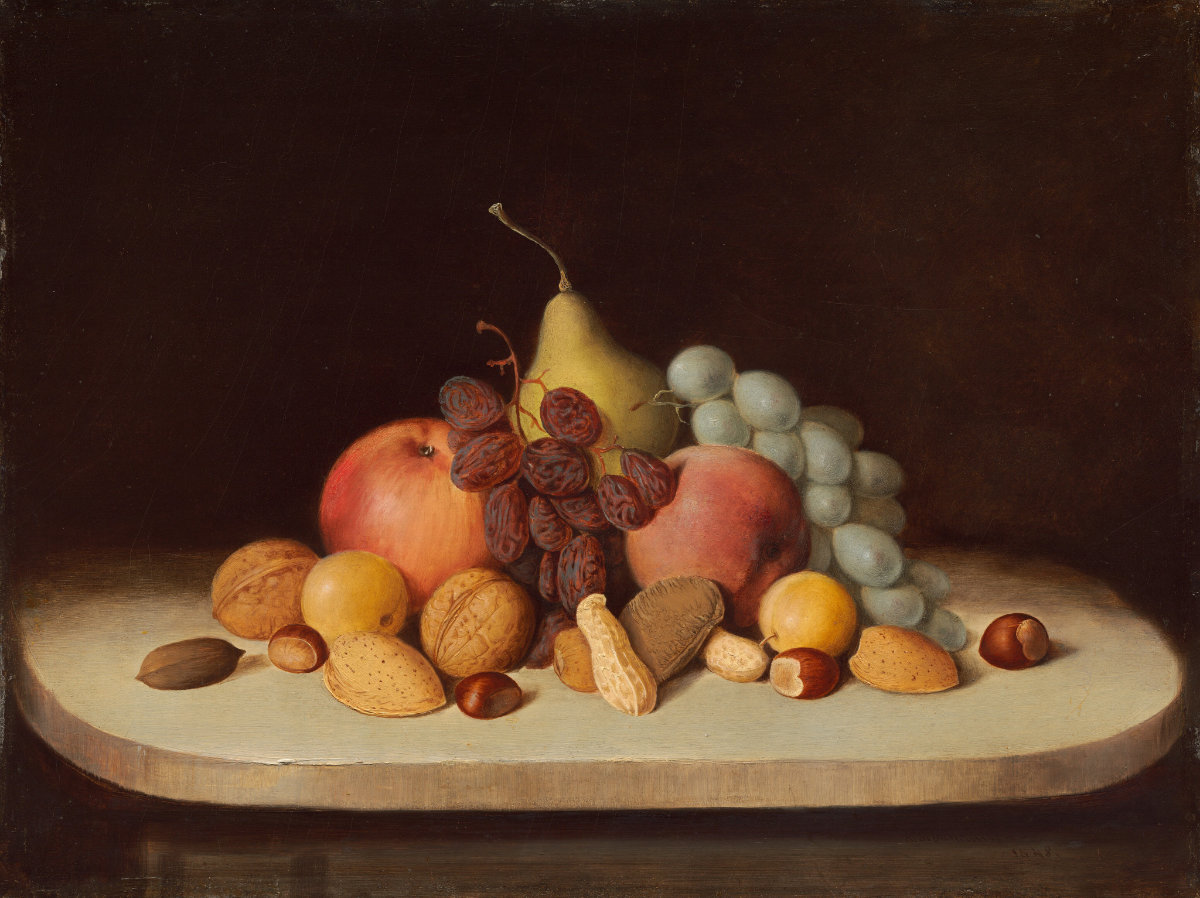 Robert Seldon Duncanson, ‌Still Life with Fruit and Nuts, 1848
---
So many of the debates about racism in America never descend the ladder of abstraction down to the concrete level of actual people's lived experience. Over the past several months I've been helped by listening to people who've been personally affected by racism. I hope I've become more sensitive to the concerns of the African-American community. (I know I still have much further to go.) You can't read, watch, or listen to the many stories of real people and then conclude racism — individual and structural — isn't a problem in our nation.
Unfortunately, some in the Christian community dismiss the experience of minorities in our nation, as if experience is always suspect. Austin Suter counters this argument in White People Often Engage Racism As An Idea, Not An Experience.
I often hear the argument that evidence for racism today is purely anecdotal. But these dismissals of experiences of racism are themselves based on experience, but this time experiences that rarely, if ever, endured or witnessed racism. It can be hard for us to believe in the widespread existence of something we have never experienced without humbly listening to the experience of others.

This is not a call to abandon discernment. But as we discern, let us not abandon compassion. We may not always agree on the existence of racism in society or the extent to which it still affects us, but let us compassionately hear the experiences of others. We can begin to have these important conversations without this layer of misunderstanding getting in the way. Let us not love our political narratives of our nation more than we love our friends. Let us talk to our friends with the humility that cares even when it does not understand. And let us pray that God give us all wisdom and grace as we keep loving each other.
The videos and articles below bring the issue of racism down out of the clouds to the level of human experience. Watch and read and be helped to "weep with those who weep" (Rom 12:15).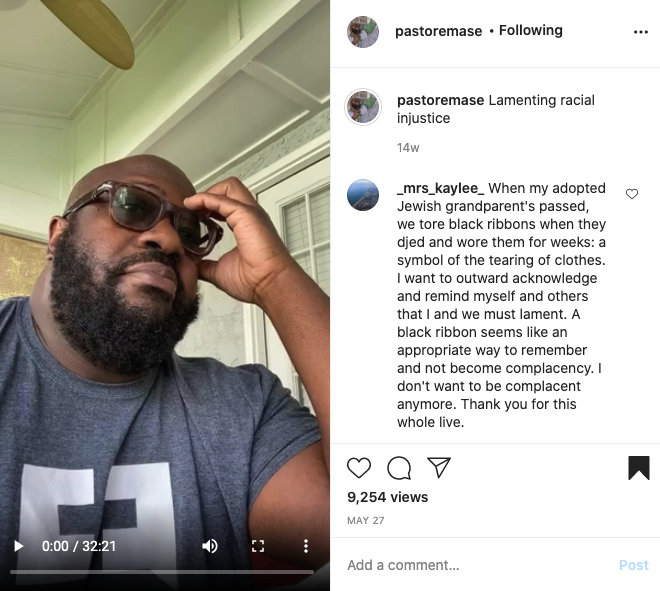 A 32-minute Instagram Live video by Dr. Eric Mason (you don't need an Instagram account to watch). Dr. Mason is an African-American pastor in Philadelphia. I think his church is part of Acts 29. He's written on racism and the church. This isn't a lecture. It was recorded the day after George Floyd was killed. Mason talks about his mix of emotions. He prays. He laments. He reads laments sent to him by African-American Christians. Very helpful in understanding how African-American brothers and sisters in Christ feel about what's going on.
---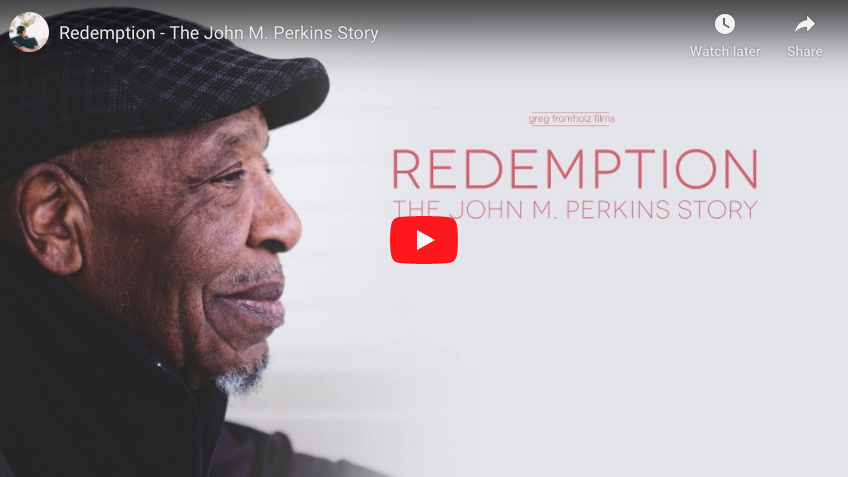 A 21-minute documentary about Dr. John Perkins and his involvement in the civil rights movement. Dr. Perkins is an Evangelical minister, civil rights activist, and author. I have a tremendous amount of respect for Dr. Perkins. Humble. Gospel-saturated. Hopeful.
The son of a sharecropper, John M. Perkins was born into Mississippi poverty. When he was 17 years old, he fled to California after his older brother was murdered by a town marshal.

Although Perkins vowed never to return, after he accepted Christ in 1957, he returned to his boyhood home in 1960 to share the gospel of Christ with those still living in the region. His outspoken support and leadership role in civil rights demonstrations resulted in repeated harassment, imprisonment, and beatings.
Moving story. Make sure to watch it.
---
Shai Linne, a Christian hip-hop artist, reflects on being a Black man in America.
In the aftermath of George Floyd's killing, my wife and I received an email from a white sister in Christ. I was hesitant to let her know how I was feeling, for fear of being misunderstood and, frankly, because of emotional exhaustion. But as I began to write, I poured out my heart in a way I've never really articulated all at once. I've been encouraged by some around me to share this publicly.
---
A lament by Blair Linne, a spoken word artist, actress, and author. She's married to Shai Linne (see above). Powerful.

---
Phillip Holmes, in an article posted at The Gospel Coalition titled We Need to Be Uncomfortable, talks about how many American Christians, particularly white evangelicals, don't understand the issues being debated or the concerns raised by the African-American community. Many are settling for simplistic answers and in some cases heartless responses to injustice. Holmes says,
As I reflect on the unjust deaths of these black image-bearers and others before them, I'm deeply concerned about prevailing views, reactions, and opinions coming out of the church. While so much progress has been made over the last decade, we still have such a long way to go. The more I observe Christian commentary around race, the more I see that truths and realities surrounding race that seem obvious to me are not obvious to many of my white brothers and sisters.
---
Isaac Adams discusses reasons White churches are hard for Black people. One thing that stood out to me, even though it wasn't a main point, was this:
Can we please not say the American church hasn't been persecuted when the black church has known extreme persecution—Charleston and arson being the most recent exhibitions?
---
David French's essay American Racism: We've Got So Very Far to Go is a must-read. David describes how his own position on the problem of racism in America changed dramatically after he and his wife adopted a young girl from Ethiopia. Watching the way his Black daughter was treated differently than his two White, blond-haired, blue-eyed children gave him a much different perspective on the issue.
---
As I mentioned before, I'm trying to incorporate more art into my week. What thoughts and feelings do the first two pieces below evoke in you compared to the last two? Let me know.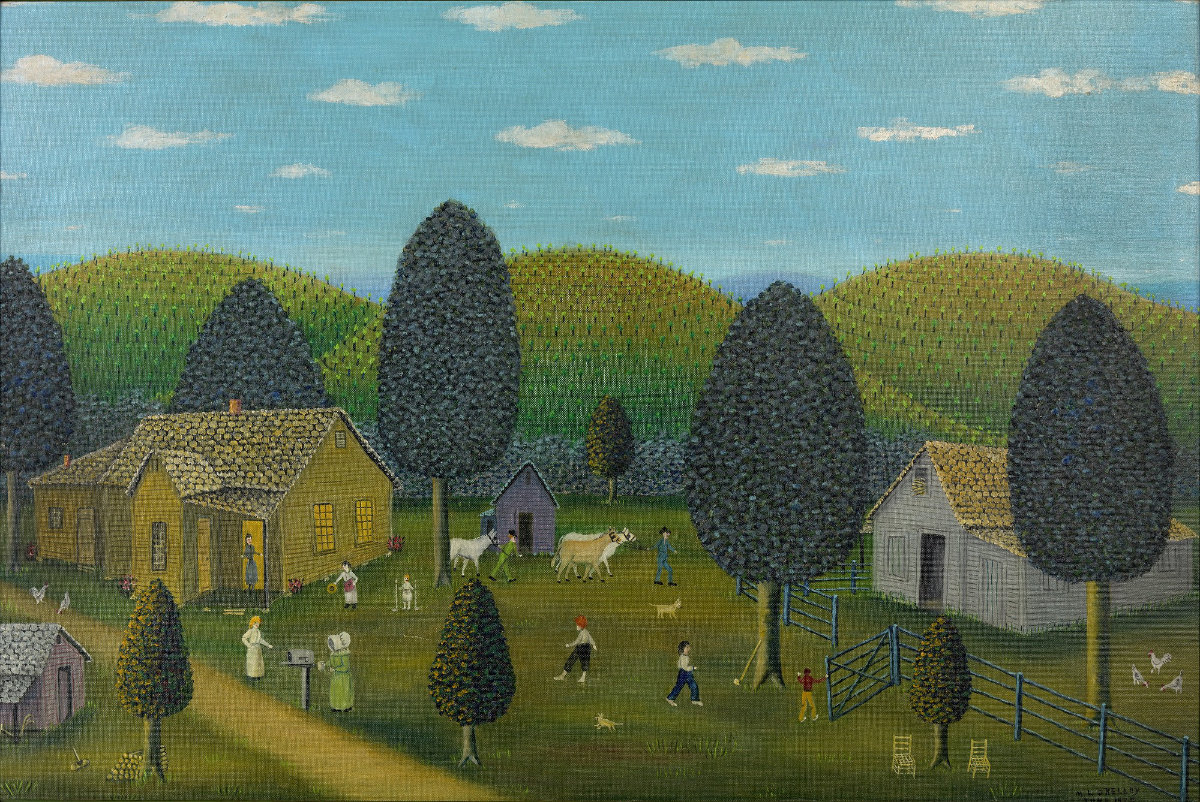 Mattie Lou O'Kelley, Farm Scene, 1975. Smithsonian American Art Museum.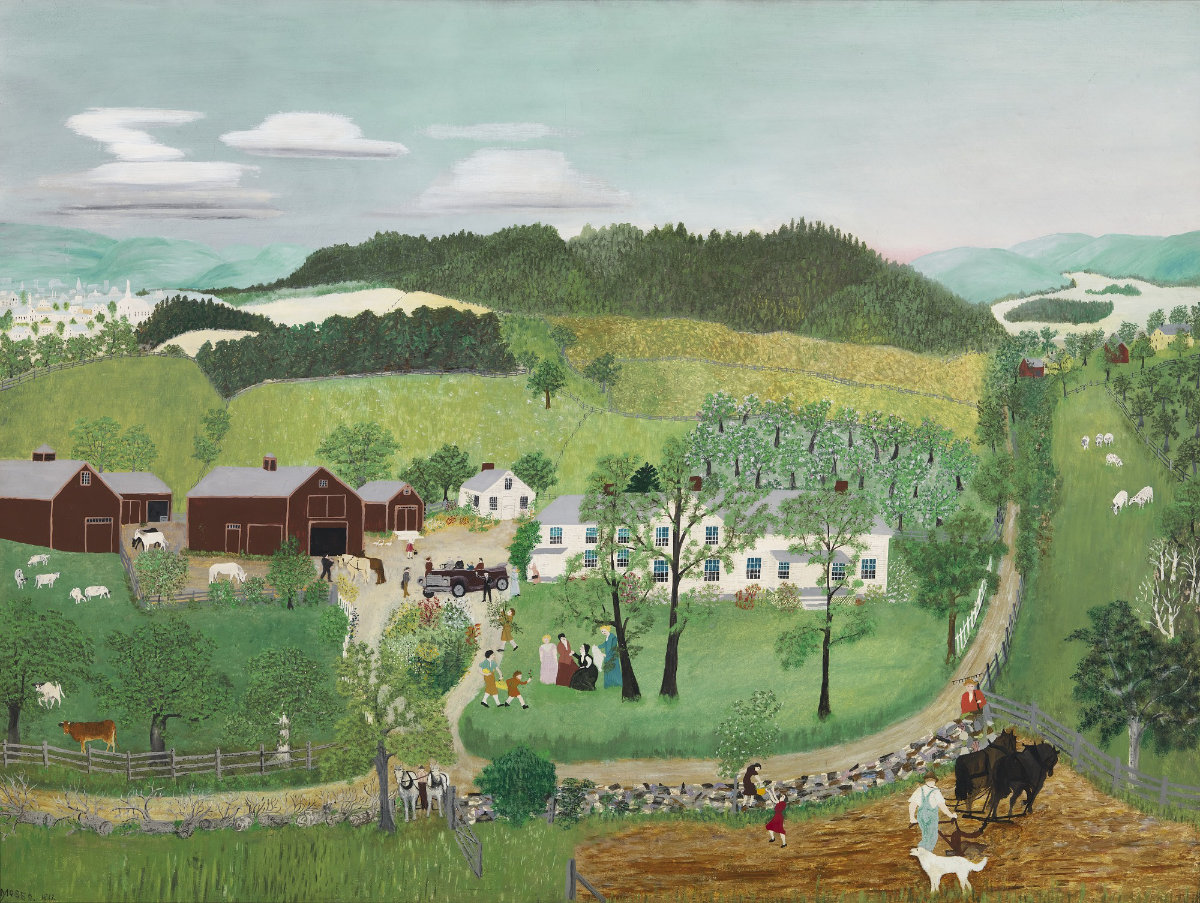 Grandma Moses, Grandma Moses Goes to the Big City, 1946. Smithsonian American Art Museum.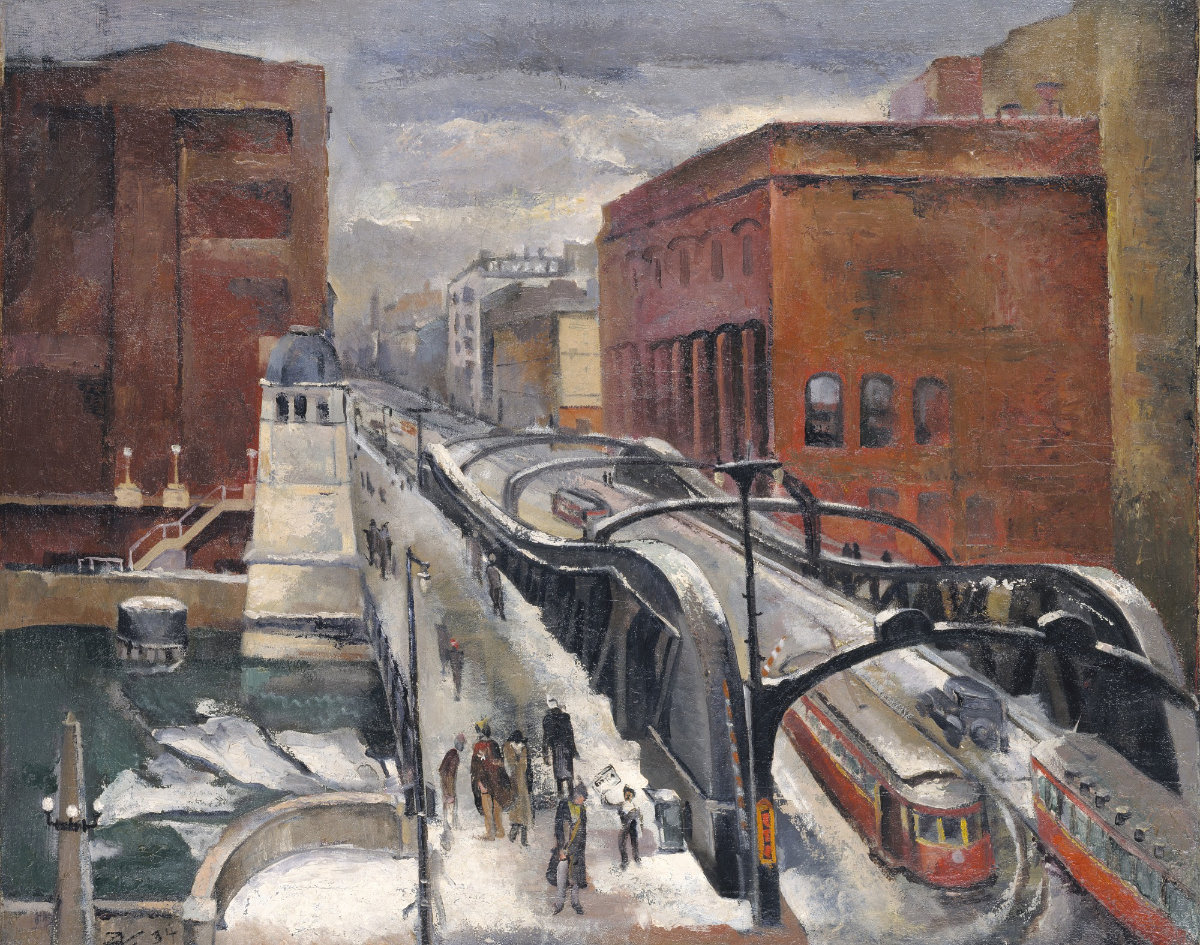 Nicola Victor Ziroli, Bridges in Winter, 1934. Smithsonian American Art Museum.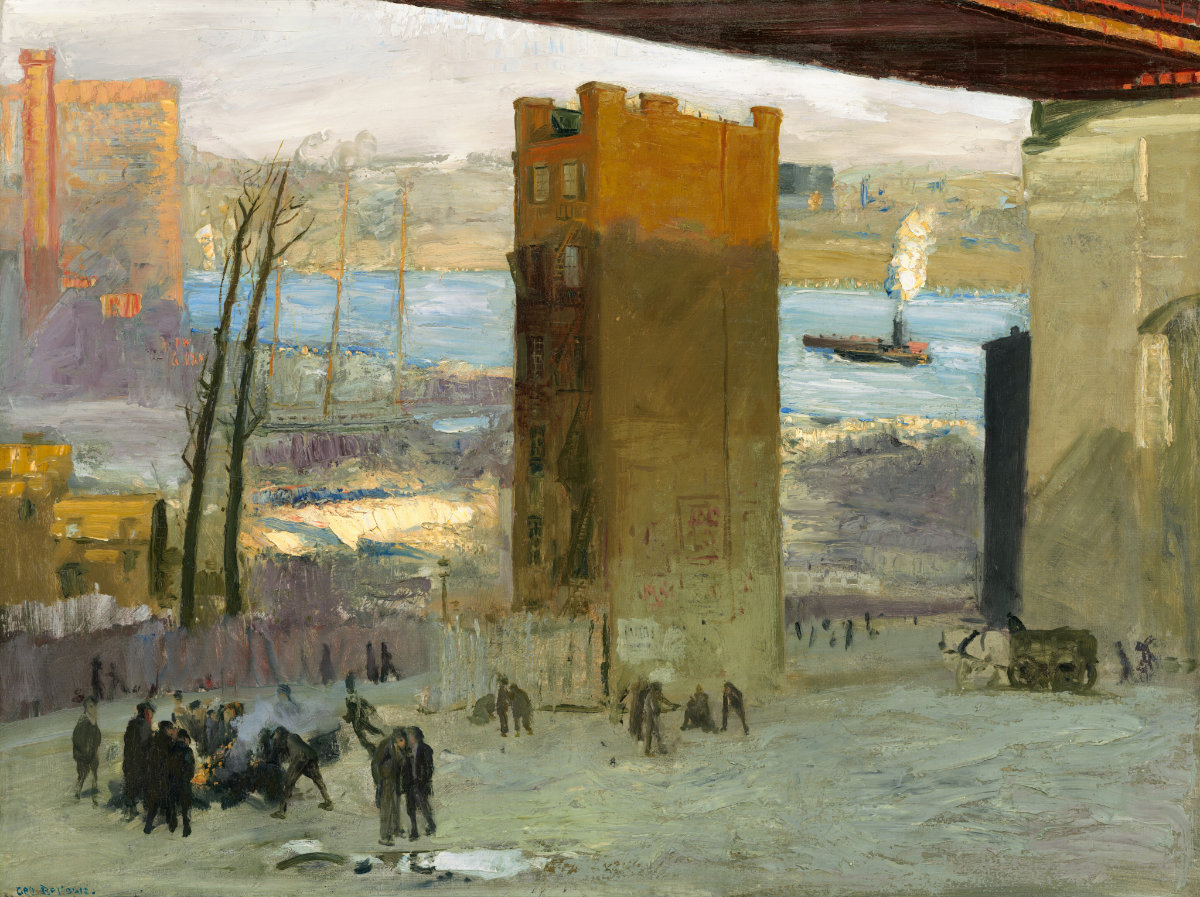 George Bellows, The Lone Tenement, 1909. National Gallery of Art.
---
Recently read
Currently reading
---
Listening to
---
Toward the end of The Lord of the Rings, after Frodo destroyed the Ring in the fires of Mount Doom, Samwise Gamgee asks Gandalf a profound question.
"Is everything sad going to come untrue?"
— The Lord of the Rings, Book Six, chapter 4
Sam's question, which is really the question we who live in a sin-cursed world ask, is answered by God's declaration in Revelation 21:5. All that is wrong with the world—the evil, the sadness, and the sorrow—will be made right. Everything sad will come untrue one day.
"Behold, I am making all things new."