Please do not neglect the Psalms. Read them. Meditate on them. Pray them. No other practice has helped steady me as much over the past year as reading and praying a psalm each day.
---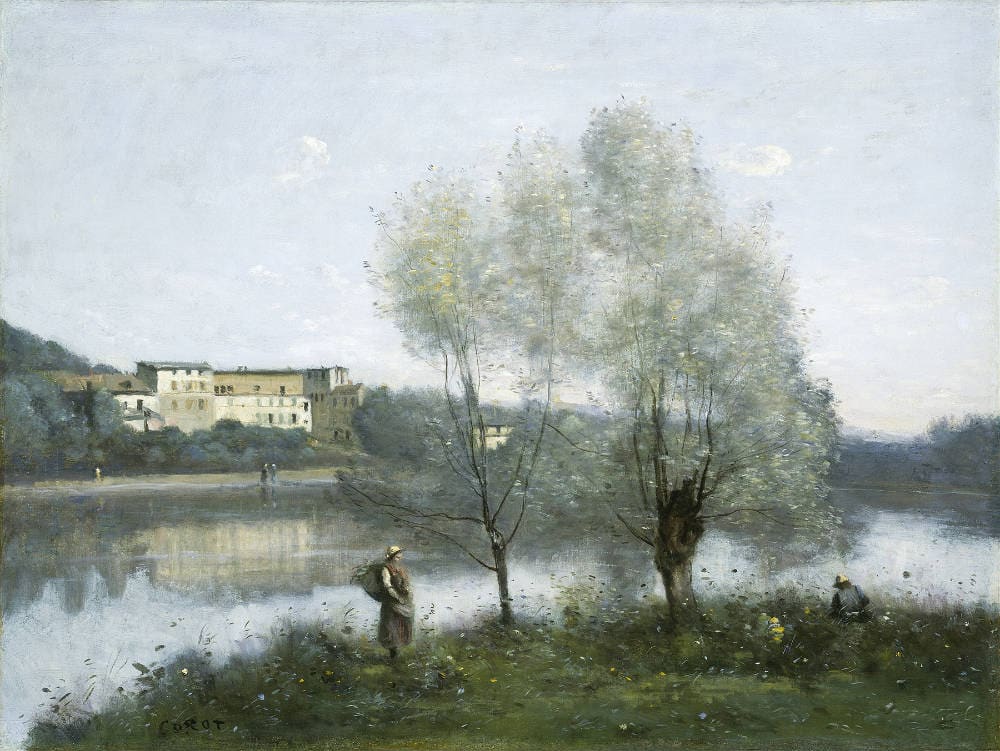 Jean-Baptiste-Camille Corot, Ville-d'Avray, c. 1865
---
Last year I read J. Todd Billings' excellent book Rejoicing in Lament: Wrestling with Incurable Cancer & Life in Christ. I've gone back several times and reflected on the passages I marked up in a chapter on praying the Psalms. Here are some of the highlights.
The Psalms reorient us and teach us to trust the Lord:
In the Psalms, we have a prayer book through which God puts us on the path of trusting in his promises…Praying the Psalms brings our whole heart before the face of God, reorienting our own vision toward God and his promises…[A psalm of lament] provides a pattern that God uses to bring our tears before God and to move us toward deeper trust in the midst of those tears.
The Psalms helps us see and believe God's promises while we're in the midst of many different emotions and experiences:
Praise, petition, and lament in the Psalms are all tightly woven together in prayers that help us recognize and rest in God's promises…The Psalms bring our whole life before God—in happiness and grief, in joy and bitterness—and focus our eyes on God's promises.
The Psalms reshape our emotions:
Rather than being one-dimensional, our affections need to become agile and multidimensional through being reshaped by God through the Psalms. Let us grieve and protest and trust and praise together before the Lord. The Psalms give us a way to pray in many keys, major and minor, while directing us to the source of our true hope: the Lord and his promises.
And later he adds:
Following the script of the psalmists, our disoriented affections are redirected by the Spirit, and our trust is directed toward the covenant Lord.
The widespread avoidance of psalms of lament in corporate worship in recent decades has impoverished the life of the church and the individual believer:
Cherry-picking only the praises from the Psalms tends to shape a church culture in which only positive emotions can be expressed before God in faith. Since my diagnosis with cancer, I've found that my fellow Christians know to rejoice about answered prayer and also how to petition God for help, but many don't know what to do when I express sorrow and loss or talk about death. In some sense, this lack of affective agility in their faith is not surprising since our corporate worship has lost many of the elements that are so prominent in the psalms of lament. Somehow, expressions of deep grief and loss have been evacuated from the sanctuary.

As a result, when we inevitably face the reality of death—along with the fear, anger, and grief faced during other hardships—we are not encouraged to bring those "to church"; such emotions have come to be frowned on as "unreligious." When worship expresses only the "victory," it can unintentionally suggest that the broken and the lonely and the hurting have no place here…Fear, anger, confusion, protest—these are all emotions that we can and should bring before our covenant Lord with the psalmists (emphasis added).
Until Christ returns and sets everything right, lament has a place in the life of the church:
God's promises are fulfilled in Christ, but God's kingdom will come in fullness in the future, when his reign is uncontested—until then, we lament, crying out with Revelation 22:20, "Come, Lord Jesus!"…Groaning, lament, and longing go together when we trust in a God who promises…[T]he groaning and lamenting of Christians in the New Testament is an expression of hope and trust in God's promises, the promises that are embodied in none other than Jesus Christ himself, who will come again to finally set things right…"
We pray the psalms, even the laments, in and with Christ our Lord:
When we pray, we do not pray alone. We pray in and through Jesus Christ, the covenant priest who "holds his priesthood permanently, because he continues forever. Consequently he is able for all time to save those who approach God through him, since he always lives to make intercession for them" (Heb. 7:24–25)…We are in Christ—we pray in and through him, the Man of Sorrows, who wept for Lazarus and told his disciples at Gethsemane, "I am deeply grieved, even to death" (Matt. 26:38; Mark 14:34).
Our Savior knew pain. He prayed in pain. Therefore, we can come to God through him with our griefs, pain, and laments:
Whether we are dealing with sharp pain as in a bone marrow biopsy or the more dispersed pain of sadness about a diagnosis or another loss, we belong to a Savior, Jesus Christ, who knows human suffering and grief. Both the psalmist and Jesus show us that it is not irreligious to cry out in pain before God, to lament, to grieve. It is an act of faith and trust.
God's Spirit makes us more Christlike as we pray the psalms in and with Jesus:
As Christians, we belong to the true Covenant Partner, the true Human Being who laments, petitions, and praises, both displaying and trusting the loving, covenantal hesed [steadfast love] of God. As we join Christ in prayer in the midst of our tears of pain, anger, and confusion, we grow in trust in God's loving faithfulness and our identity as adopted children of the Father. By God's Spirit, as individuals and as the body of Christ, we grow into the image of Jesus Christ.
---
Around the Web
News as Spiritual Deformation by D.J. Marotta. The author diagnoses the problem with much of the news we consume and urges us to pay closer attention to "local" news.
Your opportunity for obedience to God is a local opportunity. Therefore, the primary news that should matter to a Christian is local news. By local news I don't primarily mean news about city or state government. I mean something more intensely local, what some thinkers call "hyper-local".
Got some sugar, water, oranges or grape jelly lying around? by Ernie Cowan. Hooded Orioles are making their way to San Diego County. Cowan talks about how to attract them to your garden.
In the next few days, the brightly colored hooded oriole males will begin straggling into San Diego County from their winter homes in Mexico.

They have made a long, challenging journey and will welcome the energy provided by orange slices, grape jelly or nectar feeders filled with fresh sugar water.
How to Weather the Worsening Trust Crisis by Brett McCracken.
The question of how to rebuild trust—and thus provide more fertile ground for seeds of truth—is urgent for everyone, but especially Christians. One area I've focused on recently concerns the importance of a properly ordered knowledge diet. If we are to recover more solid epistemological ground, we must be more intentional about where we're looking and listening. My new book, The Wisdom Pyramid, proposes a simple rubric—inspired by the food pyramid—to help overstimulated souls prioritize more nutritious sources of truth.
---
A Poem
Maps
By Holly Ordway
Antique maps, with curlicues of ink
As borders, framing what we know, like pages
From a book of travelers' tales: look,
Here in the margin, tiny ships sail.
No-nonsense maps from family trips: each state
Traced out in color-coded numbered highways,
A web of roads with labeled city-dots
Punctuating the route and its slow stories.
Now GPS puts me right at the centre,
A Ptolemaic shift in my perspective.
Pinned where I am, right now, somewhere, I turn
And turn to orient myself. I have
Directions calculated, maps at hand:
Hopelessly lost till I look up at last.
---
A Photo


Bernardo Bay Trail, Lake Hodges, San Diego, CA, February 2021
---
Listening To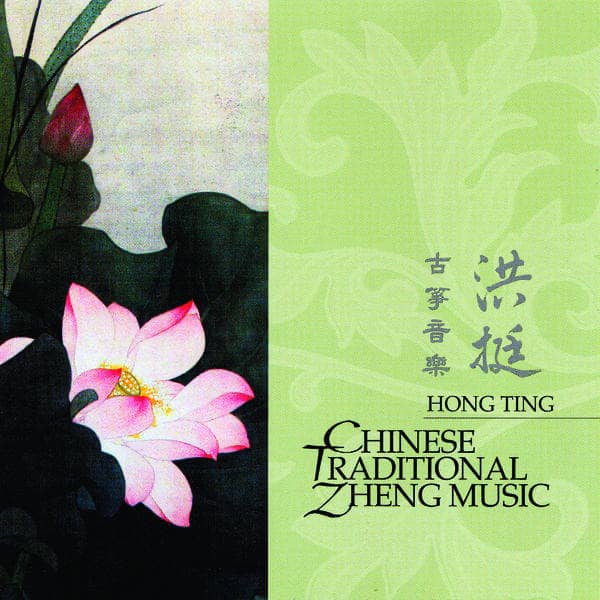 Chinese Traditional Zheng Music by Hong Ting
---
Reading
Check out more of what I'm up to in the reading department at Goodreads.
---
Something to Watch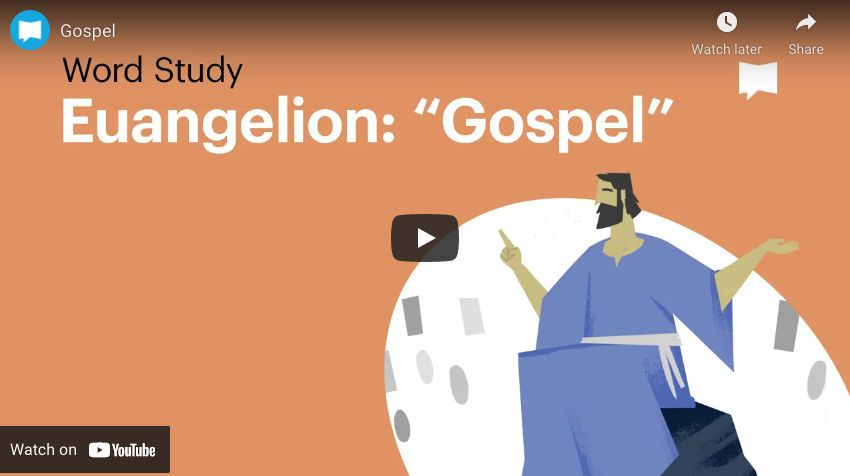 ---
In Case You Missed It
Check out last week's newsletter where I talk about how I sometimes disagree with Wendell Berry's conception of the good life.
---
A Closing Quote
[A]ll that God does he does for his pleasure; but since God is wholly good, his doing what pleases him is not capricious, but what is wholly good for those he loves…After all, it delights God to delight his people.

— Gordon D. Fee