How does following a crucified Lord shape our prayers?
---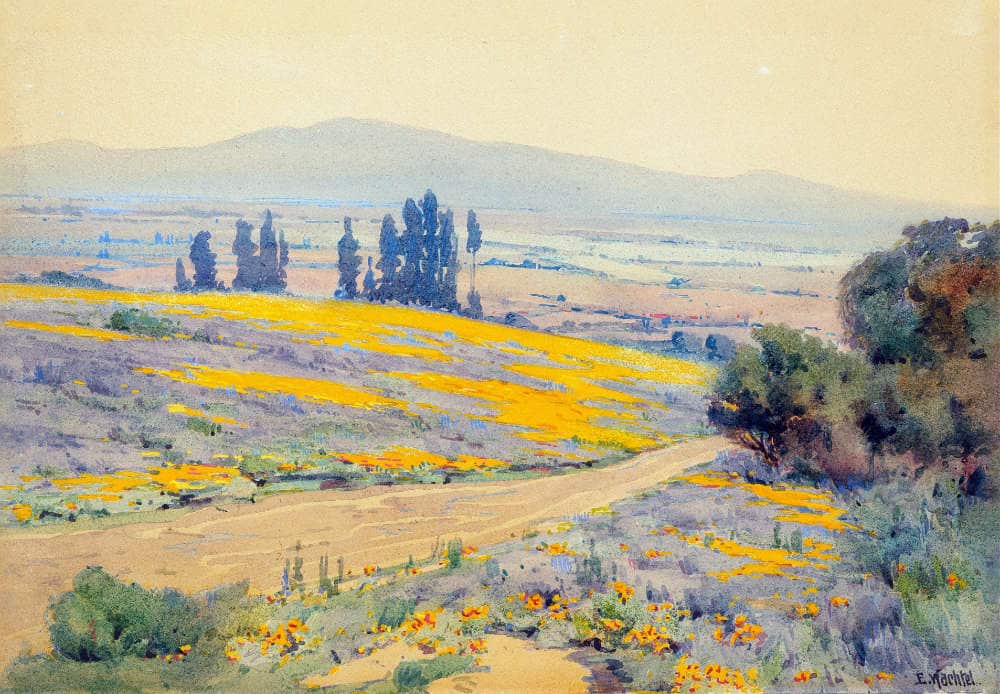 Elmer Wachtel, California Spring Landscape, ca. 1920
---
I've recommended J. Todd Billings's book Rejoicing in Lament: Wrestling with Incurable Cancer & Life in Christ in a previous newsletter. You really should read it. In a chapter titled "Praying for Healing and Praying for the Kingdom," he says this about praying in the way of the cross:
When we assume that God only wills healing and joy rather than suffering in our lives now, we have forgotten the cross of Christ. When we act as if life with the resurrected Christ should be just one victory upon another, we have forgotten the cross of Christ. For while the death of Christ was a once for all sacrifice, ambassadors of the gospel do not skip over the cross to experience "resurrection living." In the words of Paul, "We proclaim Christ crucified, a stumbling block to Jews and foolishness to Gentiles" for "God chose what is foolish in the world to shame the wise; God chose what is weak in the world to shame the strong; God chose what is low and despised in the world, things that are not, to reduce to nothing things that are, so that no one might boast in the presence of God" (1 Cor. 1:23, 27–29). At the center of God's revelation is not a secret about how to live a happier, healthier life, or a message that God's work is transparent to our eyes in a steady, upward journey. Those united to Christ by the Spirit follow the way of the crucified Lord, which does not seek out suffering for its own sake but recognizes that God both acts and hides in the most unlikely places. In Luther's words, "He who does not know Christ does not know God hidden in suffering. Therefore he prefers works to suffering, glow to the cross, strength to weakness, wisdom to folly."

We live in an age that wants a Christian life filled with the "glow" of an improved life. I recently noticed in a bookstore that most of the Christian books were classified in the "self-help" section, and when I looked at the books that were there, I couldn't really disagree with the classification. But this is not the message of "Christ crucified." We can open our hearts before our loving Father in prayer, but as we pray, we pray on a path toward a particular end: "Thy will be done," like our Lord did in the garden. In prayer, we need to be on a path of asking for God's kingdom to come, allowing our desires for a glowing and tidy middle-class life to be put on the cross (127–128).
---
Around the Web
A Conversation with Jasmine Holmes about Mother to Son by Russell Moore
In this episode of Signposts, I am joined by Jasmine Holmes to talk about her new book, Mother to Son: Letters to a Black Boy on Identity and Hope (IVP, 2020). In our conversation, we talk about race, justice, how the church can equip women, and how to talk to our children about these topics. She is a homeschool teacher, former teacher at a classical school, and author. Her writing has appeared The Gospel Coalition, Desiring God, Fathom Mag, Modern Reformation, and RAANetwork. She and her husband, Phillip, and her son, Walter Wynn, live in Jackson, Mississippi.
Grace in Marilynne Robinson's Jack by Amy Stimson
I have often found that Robinson's writing makes unseen things seen. She writes about loneliness in a way that is profound and all-seeing, but somehow private and human and unobtrusive. The tragedy of Jack is that he appears to be irredeemable. The prodigal son of a forgiving minister, the beneficiary of an understanding brother, the love of a wonderful woman, and yet he finds himself at odds with the world in so many seemingly insubstantial ways that you cannot but despair with him. His greatest hope for his life is to be harmless, to avoid inflicting harm upon his fellow man, but even this seems too much to hope for. Ever since I first met Jack in Gilead (2005), the first of this collection, questions about what grace is for Jack have been on my mind.
The Horror of Nursing Homes: What the pandemic has revealed about how we treat the elderly and disabled by Charles Camosy
As I wrote in a piece on nursing homes for the New York Times early in the pandemic, one of the few silver linings of COVID has been that it has forced us to look at how we treat the elderly and disabled in nursing homes. Our plausible deniability of how we treat this throwaway population is gone. It took between 40 and 50 percent of all COVD-related deaths being residents of nursing homes and other long-term-care facilities, but our cultural practices in this regard (practices that often perplex immigrants from outside of the developed West) finally got the critical spotlight they deserved.
---
A Poem
Song for a Dark Girl
By Langston Hughes
Way Down South in Dixie
(Break the heart of me)
They hung my black young lover
To a cross roads tree.
Way Down South in Dixie
(Bruised body high in air)
I asked the white Lord Jesus
What was the use of prayer.
Way Down South in Dixie
(Break the heart of me)
Love is a naked shadow
On a gnarled and naked tree.
---
A Photo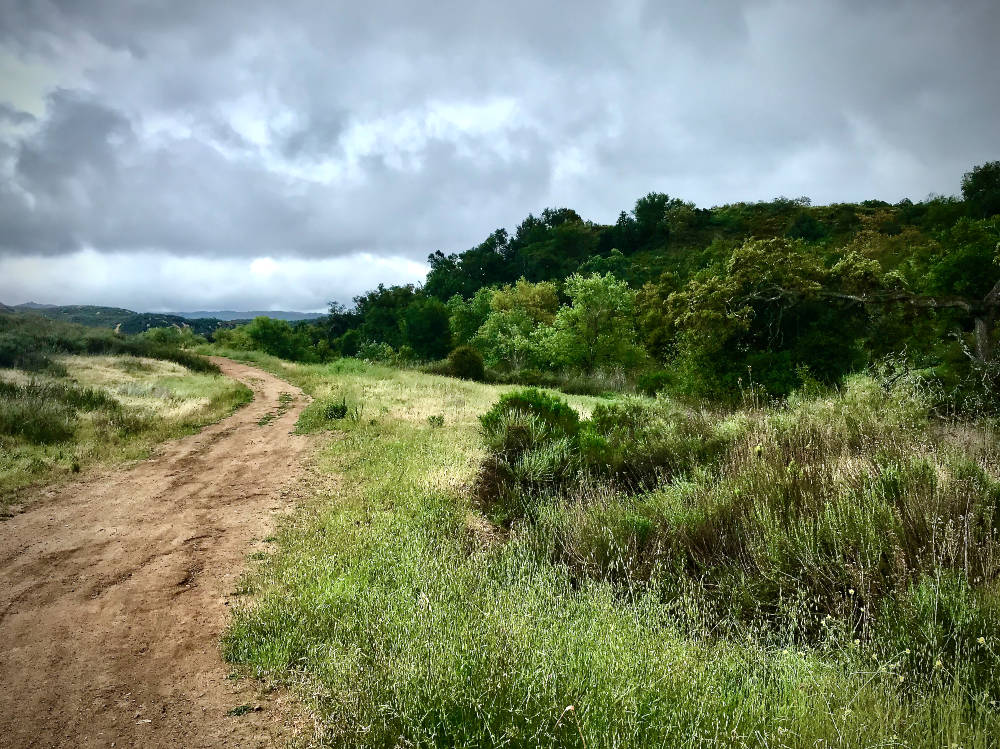 Boulder Loop Trail, Daley Ranch, Escondido, CA, April 2021
---
Listening To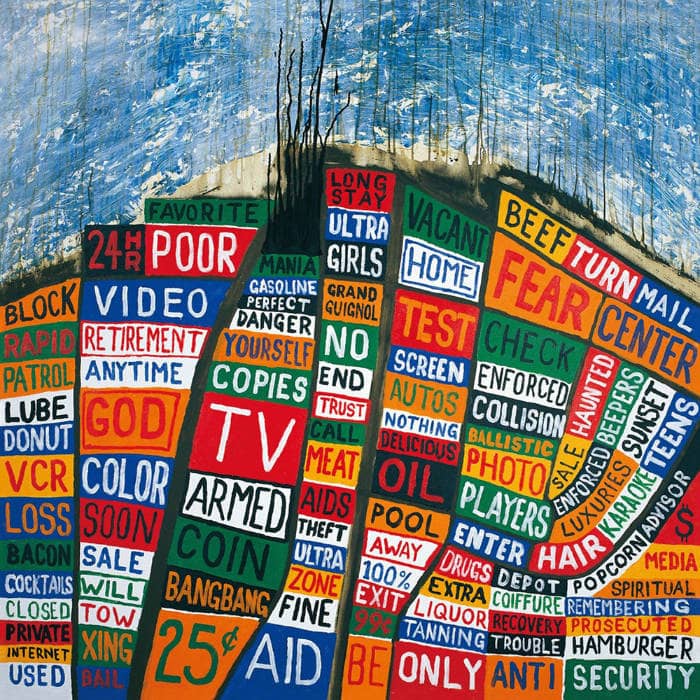 Hail To the Thief by Radiohead
---
Reading
Check out more of what I'm up to in the reading department at Goodreads.
---
Something to Watch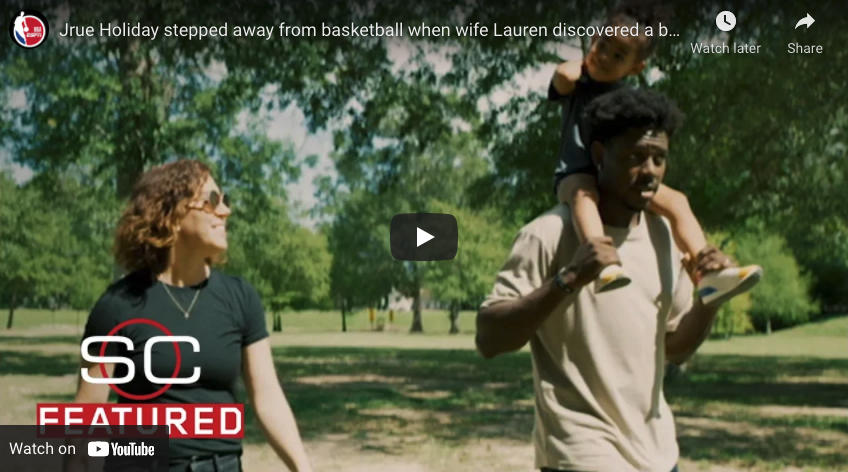 I've enjoyed watching Jrue play for the Milwaukee Bucks this season. I didn't know about his story until now.
---
In Case You Missed It
Check out last week's newsletter where I recommend that you give heed to Flavor Flav's advice.
---
A Closing Quote
The normal Christian life repeatedly re-enacts the dying and rising of Jesus. I call it the J-Curve because, like the letter J, Jesus's life first went down into death, then up into resurrection.

— Paul E. Miller, J-Curve: Dying and Rising with Jesus in Everyday Life