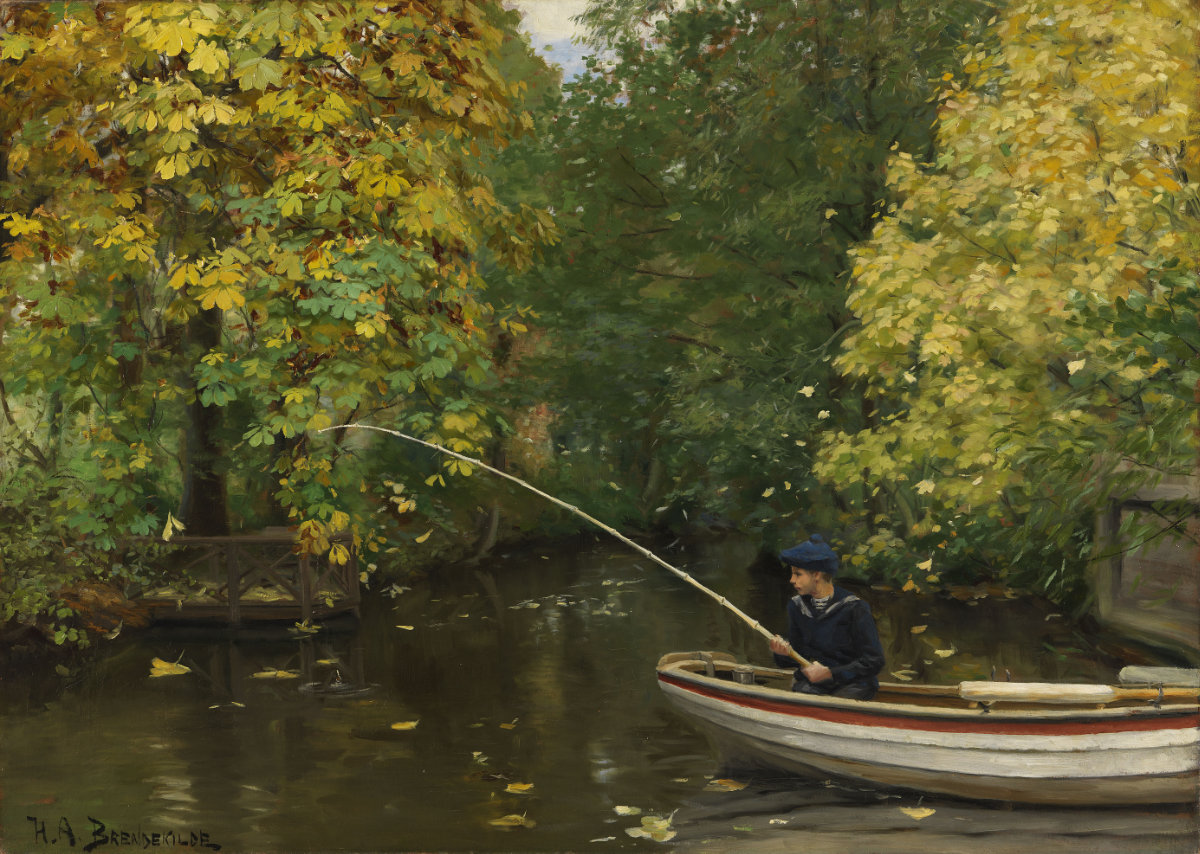 H.A. Brendekilde, Fishing Boy, 1880
---
On Monday last week, I began feeling unwell. Headache. Body aches. Runny nose. A tickle in my throat. A bit of fatigue. No fever or shortness of breath, though. Tuesday was more of the same. I haven't been a guest at the White House lately, so chances were low that I had COVID-19. But with a wedding to attend on Saturday and a sermon to preach on Sunday, I didn't want to take any chances.
So Wednesday morning, I headed over to a coronavirus testing site at my alma mater. As I walked up to the facility, a security guard directed me to fill out a brief online form using my phone. After completing the form, I was instructed to wait in a well-ventilated room with a handful of others waiting to be tested (all socially distanced, of course). I'm pretty sure one of my general ed classes met in that room my freshman year.
Within minutes I was given a plastic container to which a barcode or some kind of ID number was affixed and linked to my personal information. The plastic tube contained an unused nasal swab all for me. The woman at the computer then directed me to another room down the hall where the test would be performed. After waiting only seconds, a nurse wearing scrubs, a disposable gown, latex gloves, a mask, and a face shield reviewed with me how the test would be performed (self-administered): insert the swab in the left nostril, rotate it in a circular motion three times and then hold the swab in place for fifteen seconds. Repeat the same procedure in the right nostril. She walked me through the test step-by-step and even gave me a tissue after I completed the sample collection.
I was told to expect results in three to five days: an email in the case of a negative or an email and a phone call if I tested positive. Less than 36 hours later, I received an email indicating that I'm COVID-19 free! Before getting the results, I was pretty sure I wasn't infected, but it was a relief to know for sure.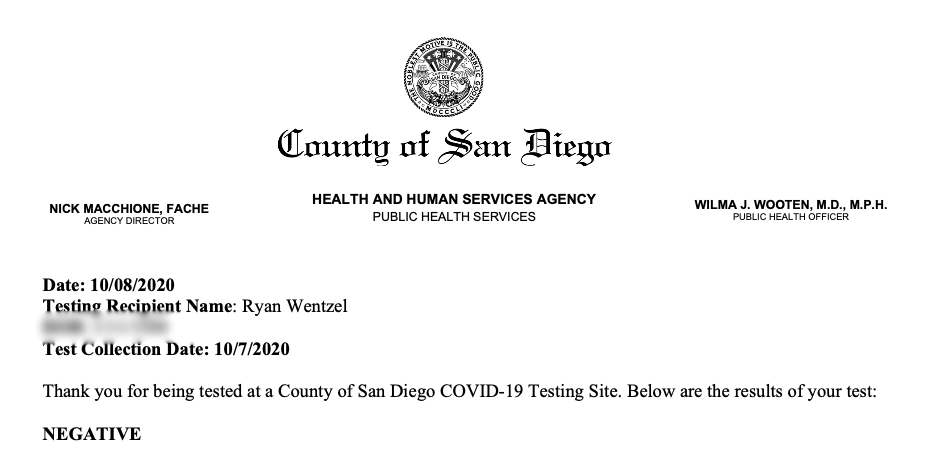 Overall the testing process went very smoothly. The worst part was the minor discomfort caused by the nasal swab, but I've been through it before with a flu test and knew what to expect.
---
Around the Web
Lately, Wendell Berry's essays in The Art of the Commonplace have been challenging me to refine my thinking on issues like consumerism and creation care. His essay Faustian Economics in Harper's Magazine addresses similar issues. In it, he challenges our assumed limitlessness.
In Life Together in the Time of Plague, David Grubbs, Assistant Professor of English at Houston Baptist University, reminds us that we aren't the first Christians to live through a pandemic. "[W]e walk a well-trodden valley," he writes. Grubbs draws lessons from the life of the Venerable Bede, an 8th-century English theologian and monk who was no stranger to pestilence.
In John Calvin: Justice Is a Form of Worship, Kevin P. Emmert discusses Calvin's teaching on the relationship between doing justice, loving neighbor, and loving God.
---
Photography
I recently got around to editing photos I took months ago.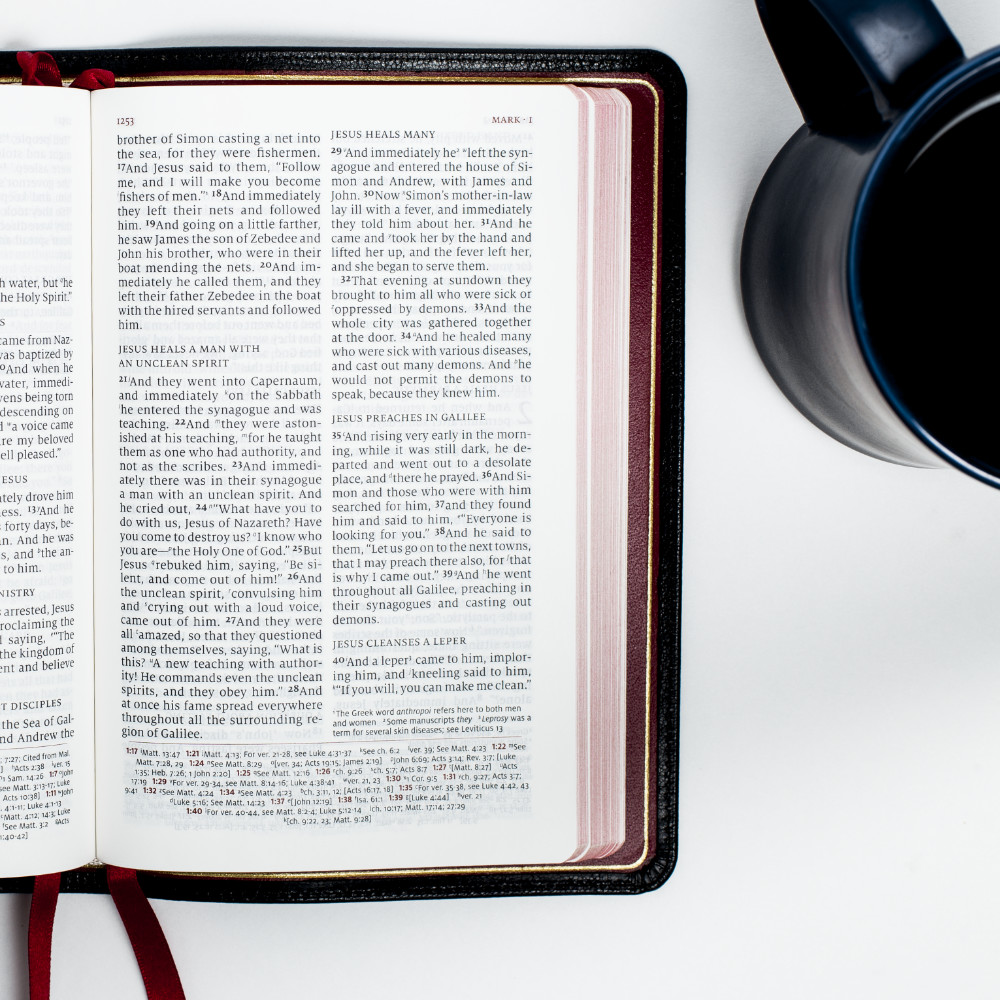 Bible and Coffee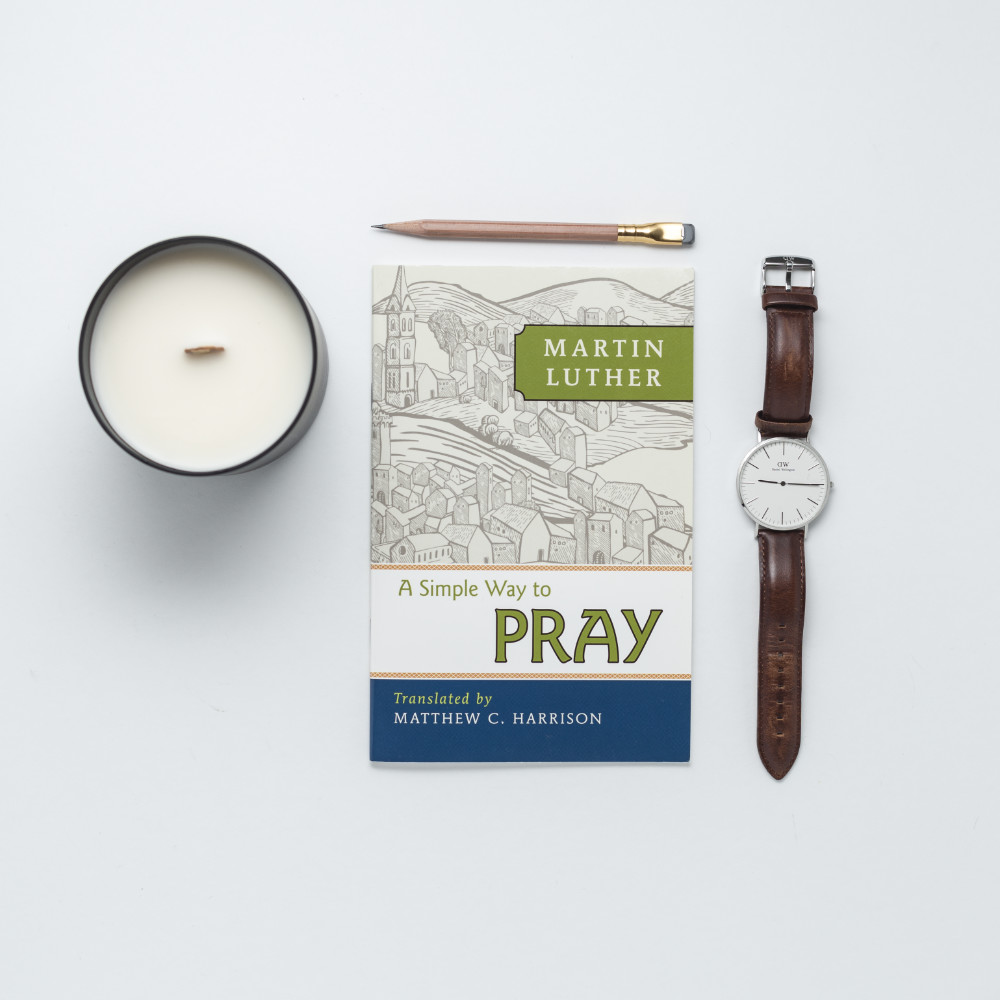 A Simple Way to Pray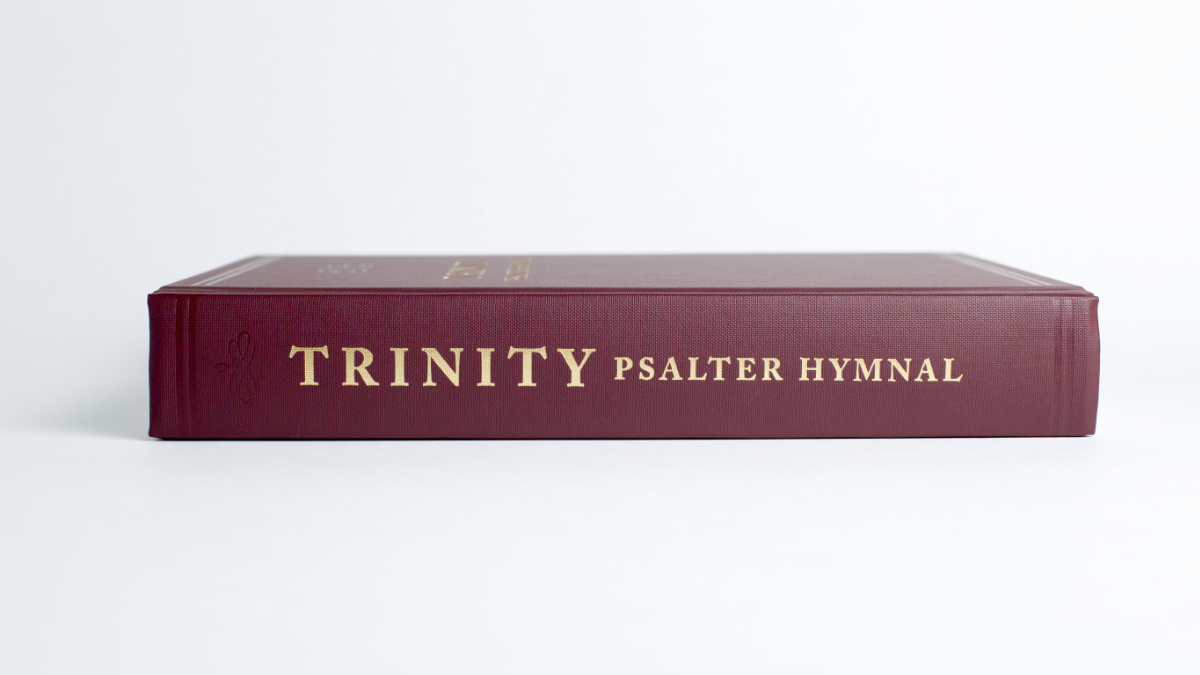 Trinity Psalter Hymnal


Schuyler Personal Size Quentel ESV in Black Goatskin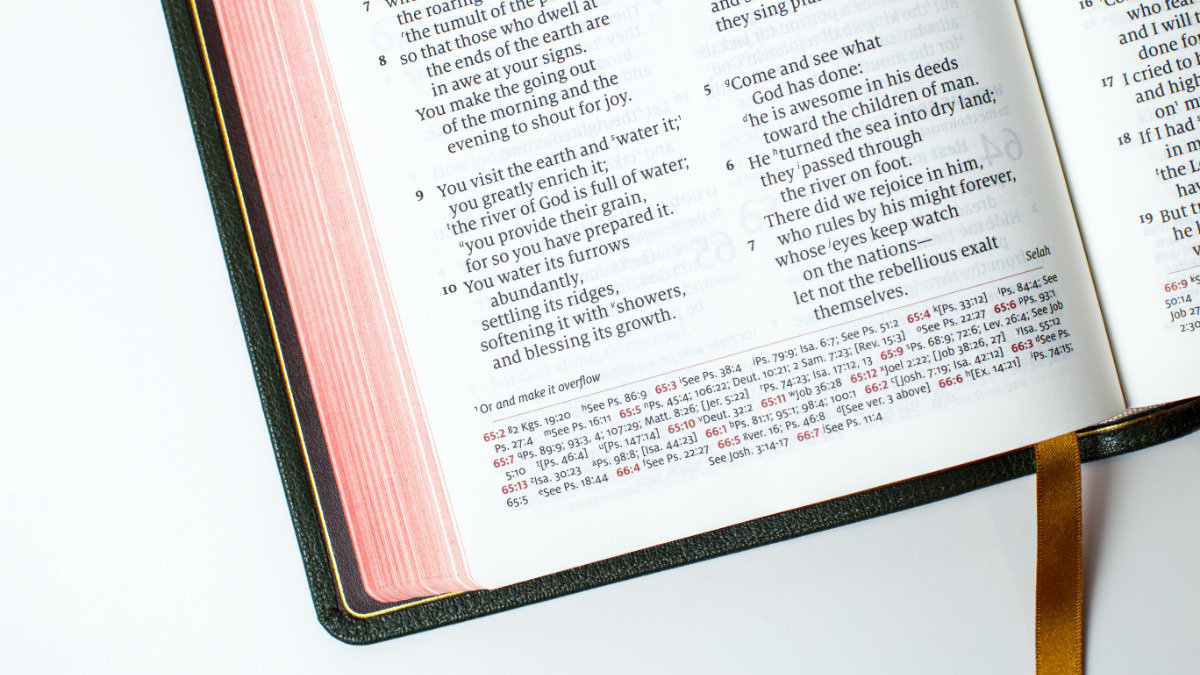 Psalm 65:9–10 from the Schuyler Quentel ESV in Green Goatskin
---
Listening To
Sandra McCracken's latest album.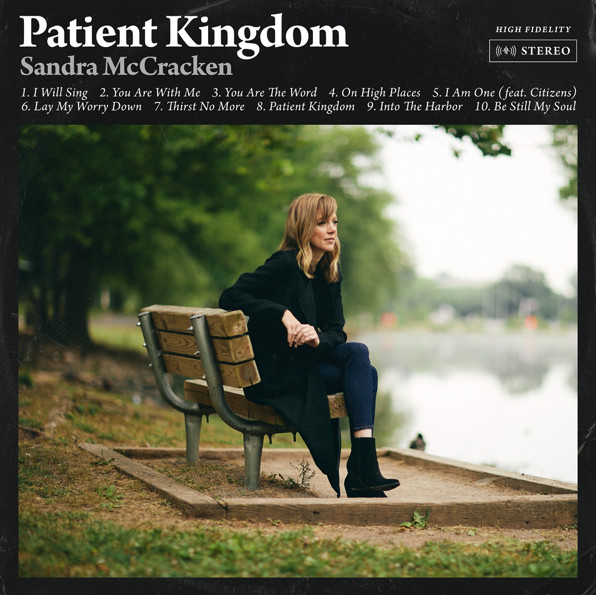 ---
Reading
---
Something to Watch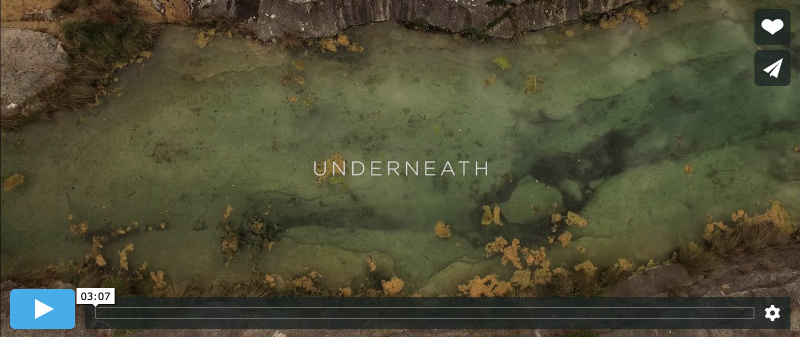 ---
In Case You Missed It
Check out last week's newsletter where I talk about recent anniversaries of significant moments in the history of the English Bible.
---
A Closing Quote
One ought, every day at least, to hear a little song, read a good poem, see a fine picture, and, if it were possible, to speak a few reasonable words.

— Johann Wolfgang von Goethe