Welcome to this week's edition of In the House of Tom Bombadil.
---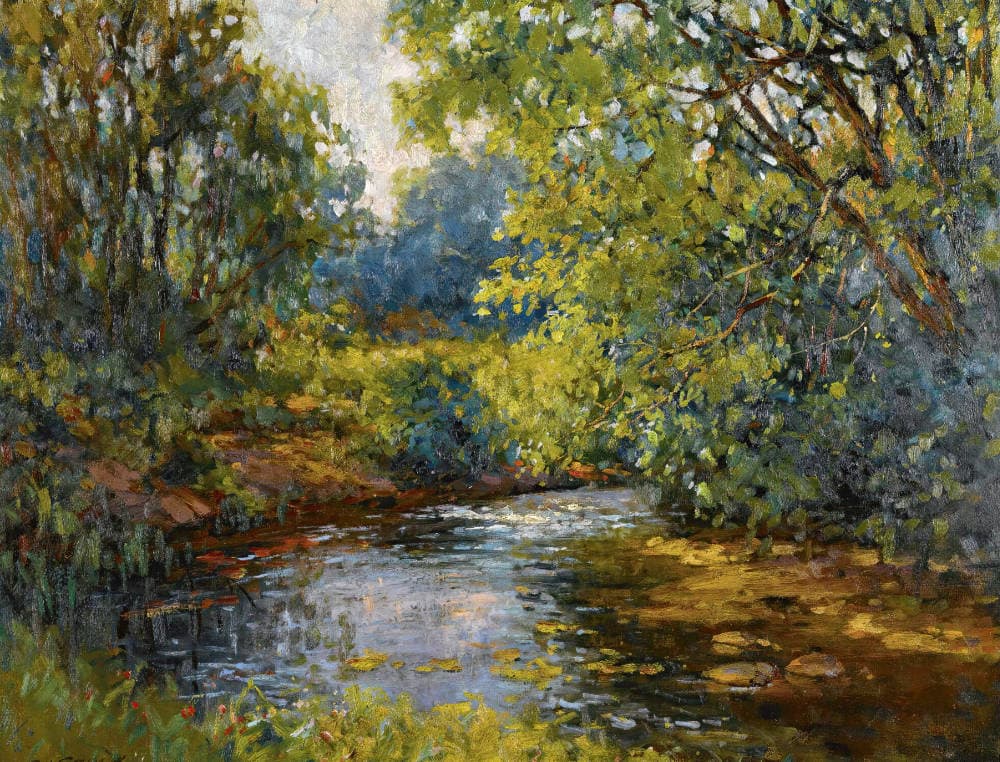 Constantin Westchiloff (1877–1945), Stream In New England
---
I read Psalm 62 on Wednesday of last week during my morning prayer time. It was just what I needed. In his commentary on the Psalms, James Mays describes Psalm 62 as "a sustained declaration of trust in God." Commenting on verses 1 and 5, he writes:
The measures speak…of a quietness of soul, an inner stillness that comes with yielding all fears and anxieties and insecurities to God in an act of trust. In Hebrew, verse 1 is a declaration, while verse 5 is a self-exhortation…Something like "Truly, my soul is at rest in God; from him is my salvation…Truly, O my soul, rest in God, for from him is my hope." The variation speaks of a trust that is present now in the gift of salvation but must be maintained in life as the practice of hope.
Trust that's maintained by the practice of hope. I need to learn that.
---
Around the Web
Andrew Peterson wrote a beautiful tribute for his pastor, who, along with his college-aged daughter, died recently in a tragic car accident.
The first time I met Thomas McKenzie, which was about twenty years ago, I said, "Do you want to hang out and be best friends one day?" I was being obnoxious, joking about how cool it would be for a non-Anglican singer-songwriter dude to be buddies with an Anglican priest. Thomas said, "Sure." And that was that. Because of his quick and ready "yes," it's no exaggeration to say that over the years he became one of my dearest friends. Thomas, my brother and I, Jonathan Rogers, Randall Goodgame, and a few others had breakfast every Wednesday at Waffle House for more than ten years. I broke bread with him countless times, at the Communion table and the Waffle House booth. Today I'm disoriented, shocked, and heart-shattered by his sudden absence. Jamie and I are especially grieving for his wife and surviving daughter. Thomas was an anchoring presence for many of us in Nashville, so dear Laura and Sophie must feel unmoored in ways we can't fathom. Ella, too, was a delight. I watched her grow up, and asked her to edit Pembrick's Creaturepedia when she was just sixteen. Her notes made me laugh out loud, and she was smarter than me by a long shot.
Dr. Wesley Hill writes about why he now recommends that his seminary students bring a physical Bible with them to class. What he says applies equally to church-goers. I'm not sure what I think about the critique of printing Scripture texts in a worship service bulletin, but it's certainly worth discussing.
My reason for the recommendation isn't just about nostalgia, though I did grow up carrying a Bible to church each Sunday. The first Bible I recall as being "my Bible" (the possessive pronoun being a piece of Christian-speak that seems to have burrowed its way into the instinctive vocabulary of the faithful) was the Youthwalk edition of the New International Version, given to me by my parents while I was still in middle school. I liked the swath of deep purple that stood out on the cover, but I don't recall reading it much, aside from thumbing through it to find isolated verses, old favorites that I had already memorized, or gathered that I ought to have memorized. It wasn't until I was in high school, when I acquired a faux-leather-bound study edition of the New King James Version, that I started reading larger chunks of Scripture, often while sitting at church when I grew bored with the sermon. That's how I learned my way around the Bible, stringing the verse-pearls I already knew onto a more extensive narrative, historical, and theological thread.

It was while reading that study edition, which featured those little half-moon indentations at the start of each biblical book, facilitating the easy flipping back and forth between books for cross-referencing, that I first began to get an inkling of why Alan Jacobs has called the codex — the form of a published Bible that the early church of the second, third, and fourth centuries quickly came to prefer over scrolls — "the technology of typology." I wouldn't have been able to put it that way at the time, but I was learning by experience what early biblical interpreters apparently understood and prized: having a Bible with stacked pages bound together on one side, rather than one long sheet wrapped up to look like a piece of piping, made it possible to examine a section of the Old Testament in its context on the entire page and compare it simultaneously with a section of the New, also in its wider setting. Handling a physical Bible taught me, at a subconscious level, to read Scripture as a canon, a library of books whose disparate voices could be heard as if they were speaking with and alongside one another about the same subject matter.
Erin Blakemore explains that Betsy Ross likely did not sew the first U.S. flag. Say what? I had no idea there's little evidence to support her association with the flag. I visited Betsy Ross House in Philadelphia on school field trips in elementary school. Apparently historians aren't even sure she ever lived there.
It's the stuff of elementary school pageants and patriotic legend: In the capital of a new nation at war with its colonial rulers, a widowed seamstress made history when she fashioned the first American flag. Her name was Betsy Ross, and … stop right there.

Although a beloved national myth holds that the Philadelphia upholsterer helped design and stitch the emblem of the United States, Ross's involvement in the history of the American flag is widely regarded as apocryphal.
---
A Poem
The Sycamore
By Wendell Berry
In the place that is my own place, whose earth
I am shaped in and must bear, there is an old tree growing,
a great sycamore that is a wondrous healer of itself.
Fences have been tied to it, nails driven into it,
Hacks and whittles cut in it, the lightning has burned it.
There is no year it has flourished in
that has not harmed it. There is a hollow in it
that is its death, though its living brims whitely
at the lip of the darkness and flows outward.
Over all its scars has come the seamless white
of the bark. It bears the gnarls of its history
healed over. It has risen to a strange perfection
in the warp and bending of its long growth.
It has gathered all accidents into its purpose.
It has become the intention and radiance of its dark face.
It is a fact, sublime, mystical and unassailable.
In all the country there is no other like it.
I recognize in it a principle, an indwelling
the same as itself, and greater, that I would be ruled by.
I see that it stands in its place, and feeds upon it,
and is fed upon, and is native, and maker.
---
A Photo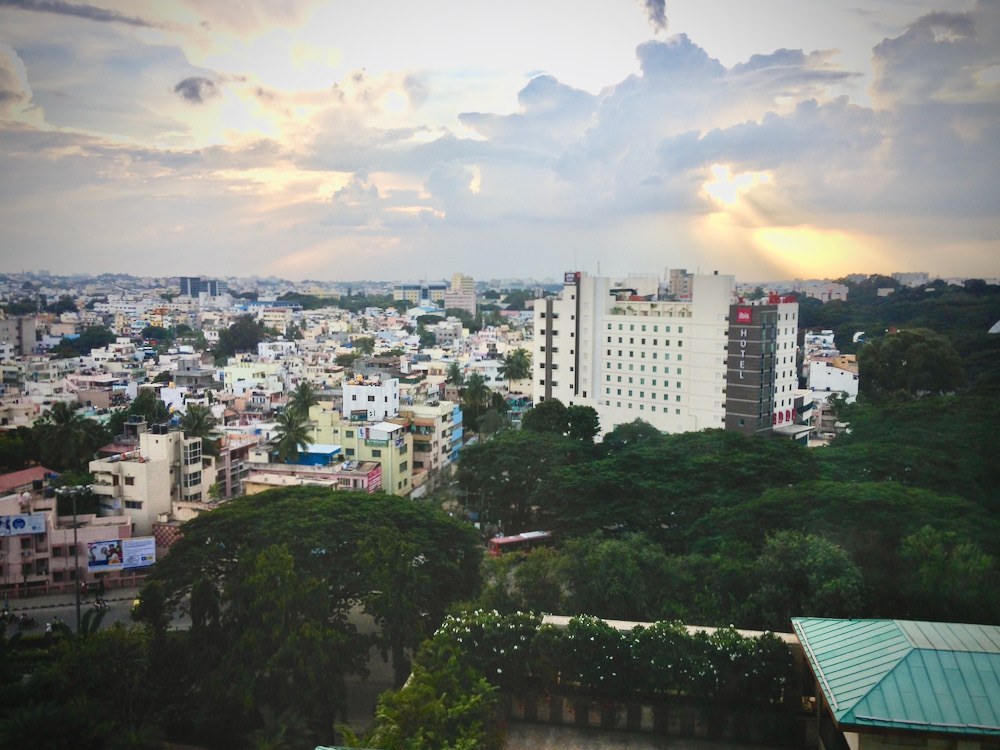 Morning in Bangalore, India, 2014
---
Listening To
---
Reading
Check out more of what I'm up to in the reading department at Goodreads.
---
Creating
---
Something to Watch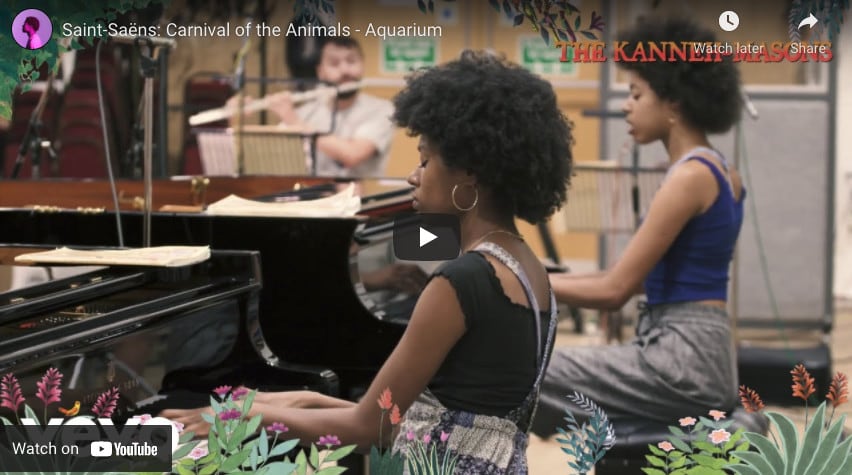 ---
In Case You Missed It
Check out last week's newsletter.
---
A Closing Quote