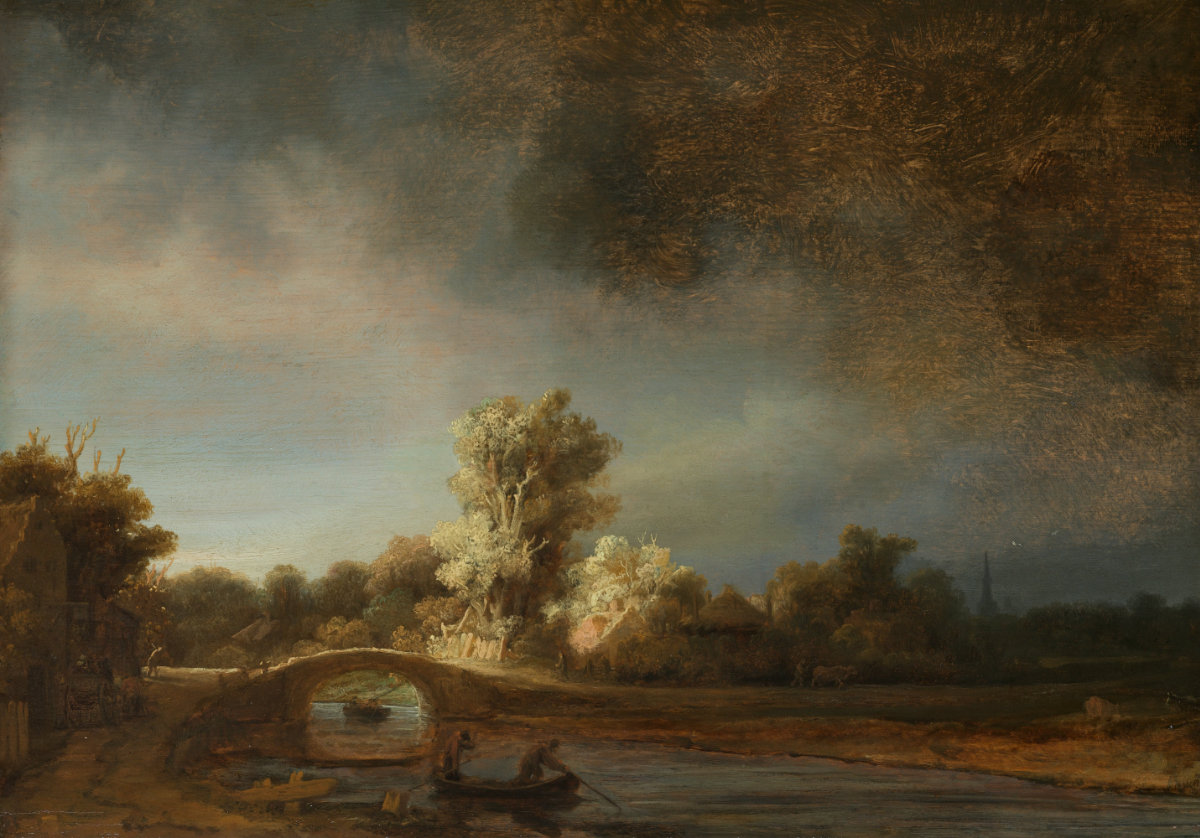 The Stone Bridge by Rembrandt, 1637
---
The arts are not a way to make a living. They are a very human way of making life more bearable.
— Kurt Vonnegut, A Man Without a Country
I've been trying to incorporate more art and poetry (consuming not producing) into my week. Beauty helps with the craziness of life and ministry during a pandemic in the middle of an election year.
---
Makoto Fujimura is an artist, arts advocate, writer, speaker, founder of the International Arts Movement, and director of Fuller Seminary's Brehm Center for Worship, Theology, and the Arts.
Here Fujimura talks about his work and the connection between art and the gospel of Jesus Christ.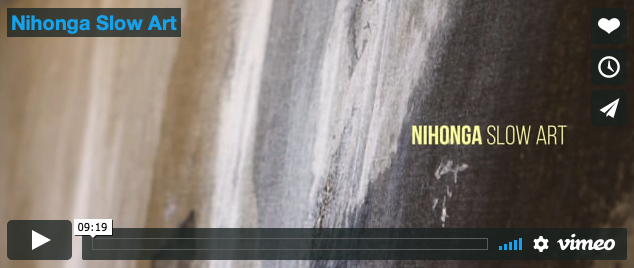 You have been crushed. You have been pulverized. You have deep pain. And you're wounded, whatever that may be. We understand at the base of this universe is the greatest trauma of Jesus giving his life for us. It's through the brokenness that we can experience wholeness. It's through that sacrifice that we can find hope.
Fujimura's The Four Holy Gospels project, an illuminated version of the Gospels in commemoration of the 400th anniversary of the King James Version Bible, is stunning.


The Four Holy Gospels frontispieces
His book Culture Care: Reconnecting with Beauty for Our Common Life is on my to read list.
Culture is not a territory to be won or lost but a resource we are called to steward with care. Culture is a garden to be cultivated.
I find culture care to be a much more compelling model of engagement than the all too common culture war model. Fujimura talks about culture care in an August 7, 2020 interview with The Trinity Forum's president, Cherie Harder.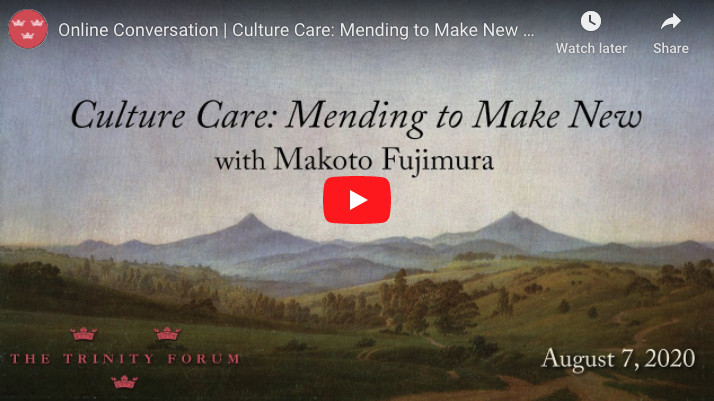 Mako shares about the Japanese artistic tradition of Kintsugi which prioritizes beholding broken pieces of pottery before repairing them to create something new. He helped us consider how this season of breaking, and the repair that will be required in its aftermath, is part of a beautiful journey rather than something to be discarded or disguised, and how we can work to mend the fractures of our time to prepare the soil of culture for the next generation.
---
Yoram Raanan is an American-Israeli artist. Israel National News called him "a modern day Bezalel," the chief artisan of the Tabernacle in the Old Testament book of Exodus.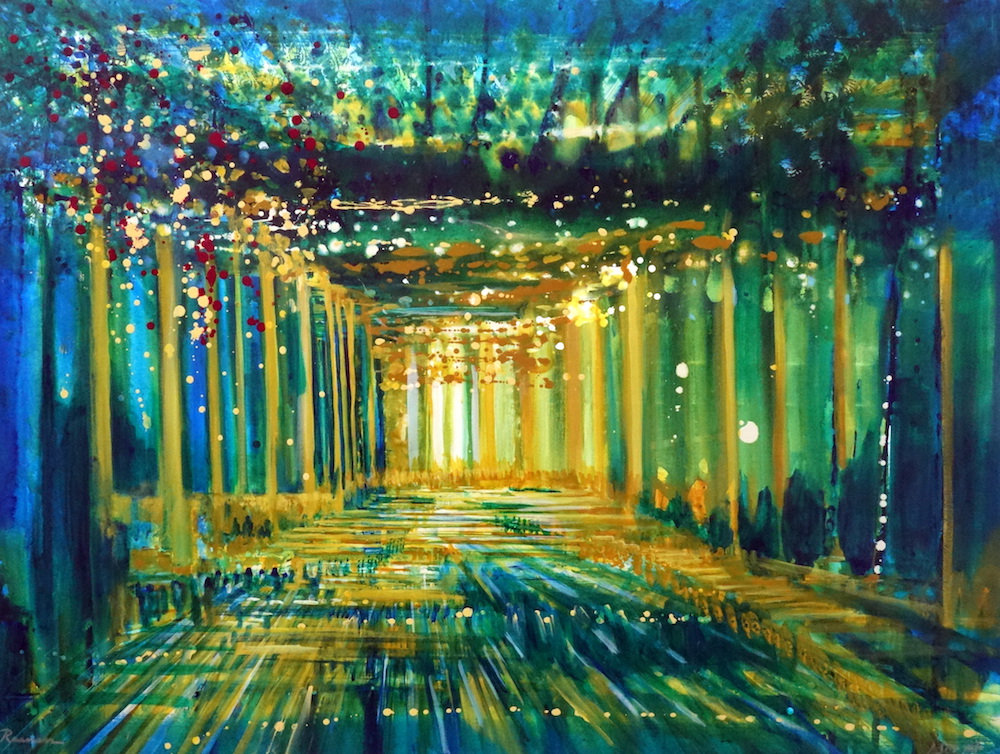 Bishvili Green, oil on canvas, 2018
---
Beautiful landscape paintings by Asher Brown Durand (1796–1886).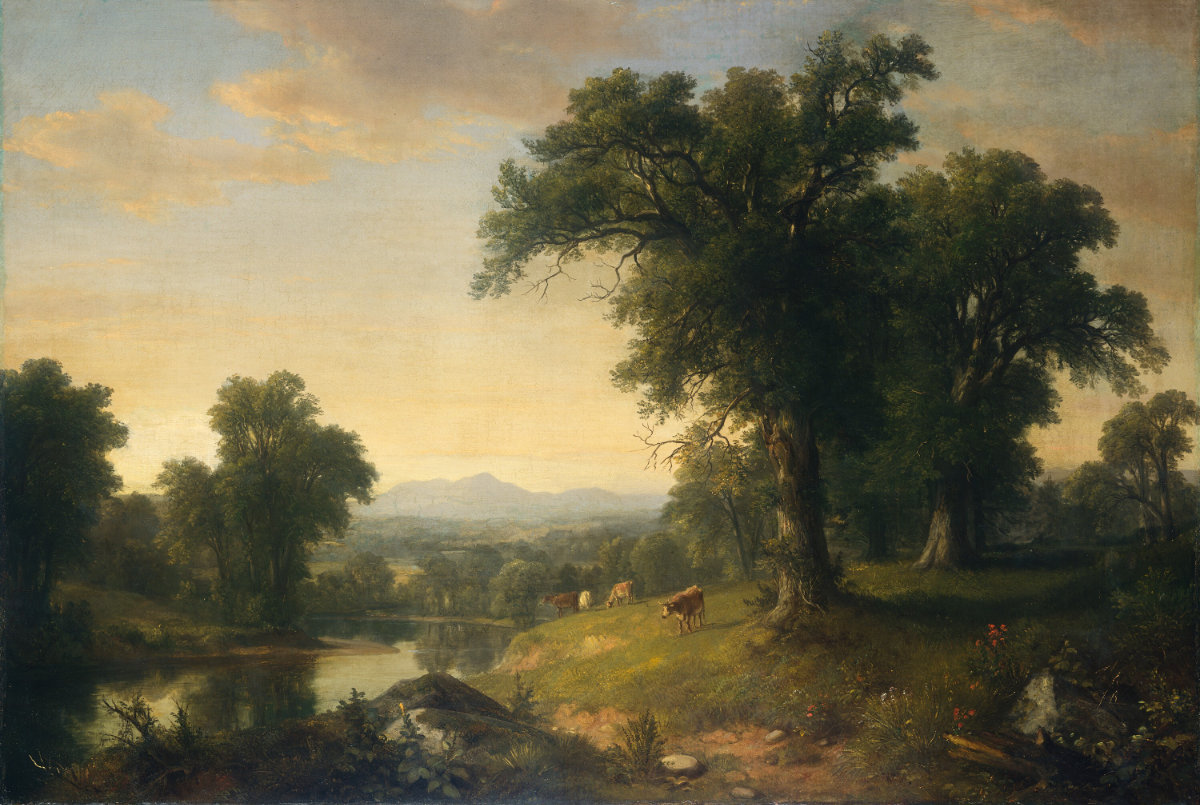 A Pastoral Scene, 1858. Courtesy National Gallery of Art, Washington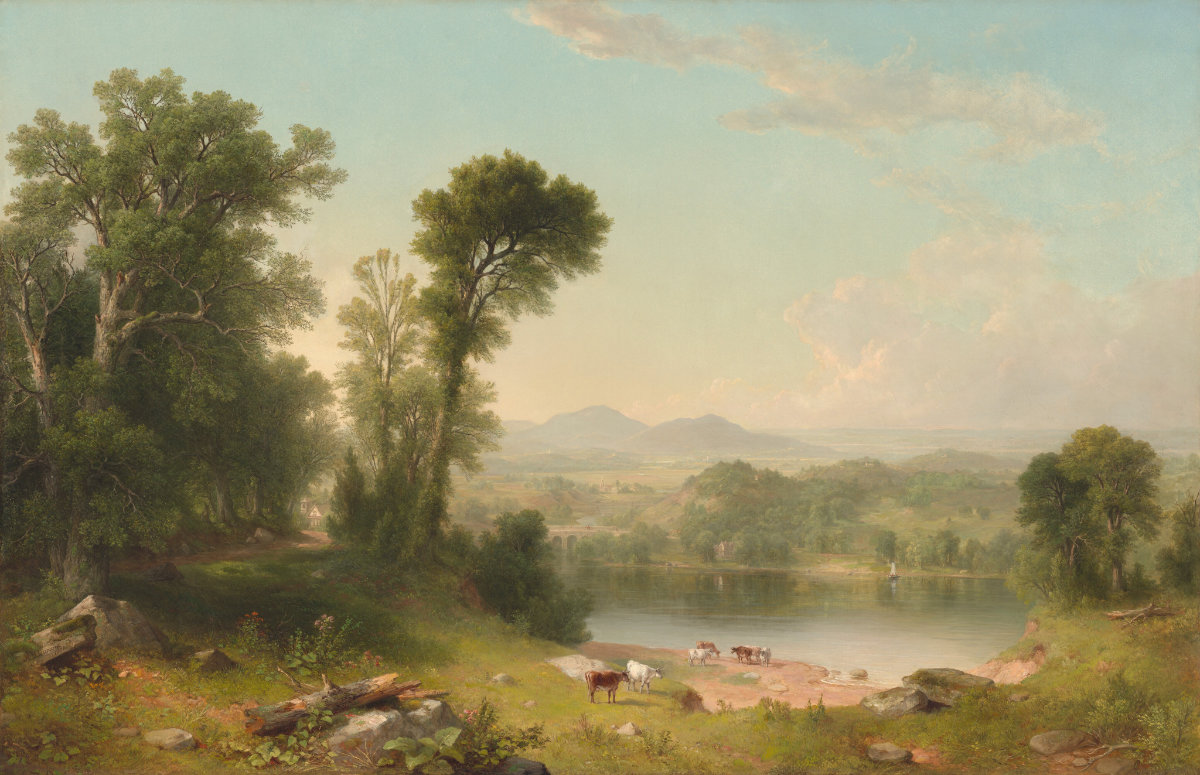 Pastoral Landscape, 1861. Courtesy National Gallery of Art, Washington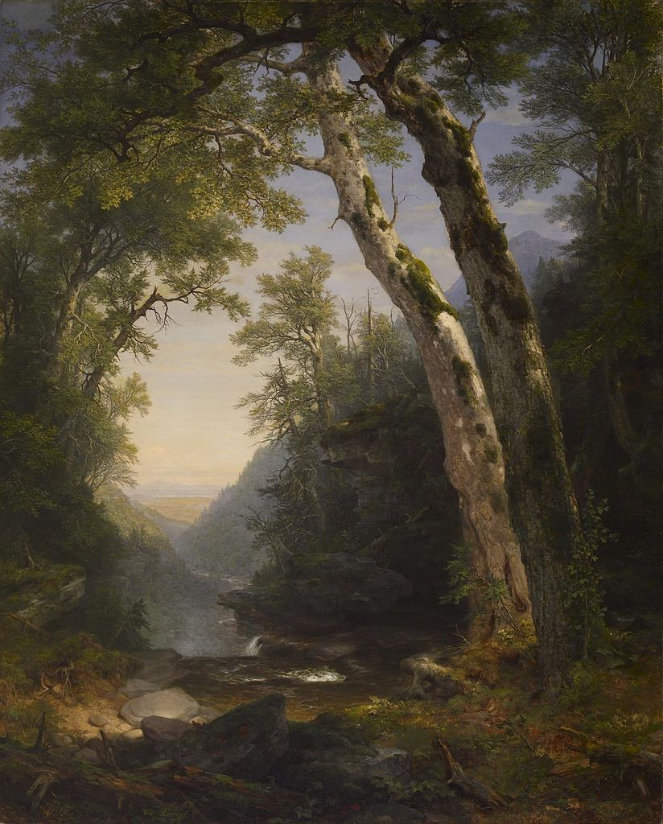 The Catskills, 1859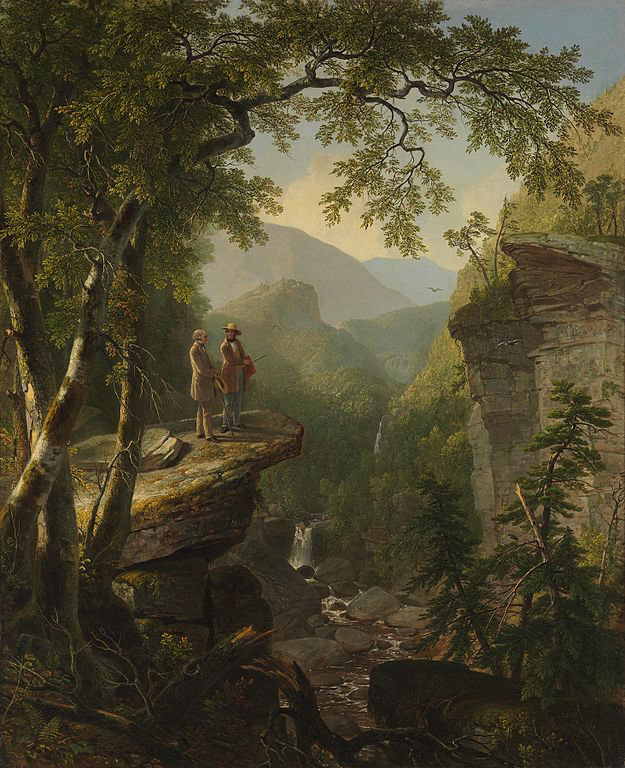 Kindred Spirits, 1849
For more art check out the National Gallery of Art, the National Portrait Gallery (I've toured the America's Presidents exhibition in person), the Smithsonian American Art Museum, and the Google Arts & Culture project.
---
In a Disused Graveyard
by Robert Frost
The living come with grassy tread
To read the gravestones on the hill;
The graveyard draws the living still,
But never any more the dead.
The verses in it say and say:
'The ones who living come today
To read the stones and go away
Tomorrow dead will come to stay.'
So sure of death the marbles rhyme,
Yet can't help marking all the time
How no one dead will seem to come.
What is it men are shrinking from?
It would be easy to be clever
And tell the stones: Men hate to die
And have stopped dying now forever.
I think they would believe the lie.
---
Here's Wendell Berry reading his poem A Poem on Hope.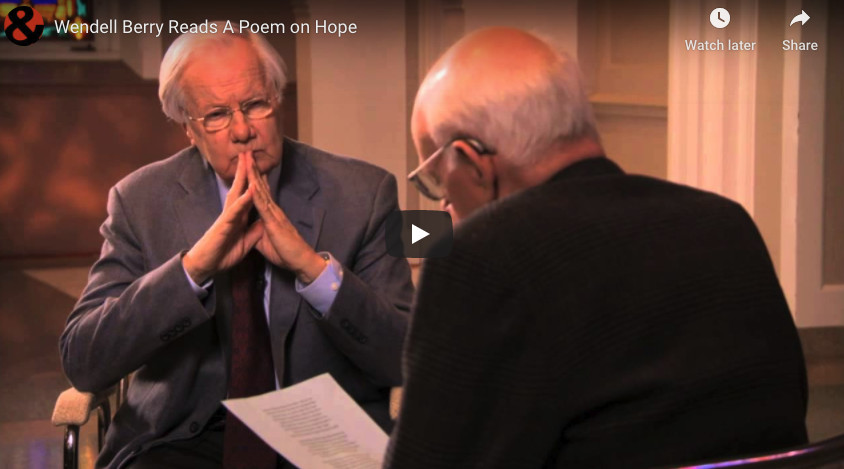 ---
Did you know California has a Poet Laureate? I didn't until last week. Dana Gioia held the post most recently, from December 2015 to October 2018 (the post is currently vacant).
Read his essay Being a California Poet. Watch him recite his poem Marriage of Many Years (see other videos here). Watch an interview with Gioia hosted by The Trinity Forum in which he discusses poetry, beauty, solitude, and our current time of quarantine.
---
The Last Punchcutter is a beautiful short film by Giorgio Affanni and Gabriele Chiapparini.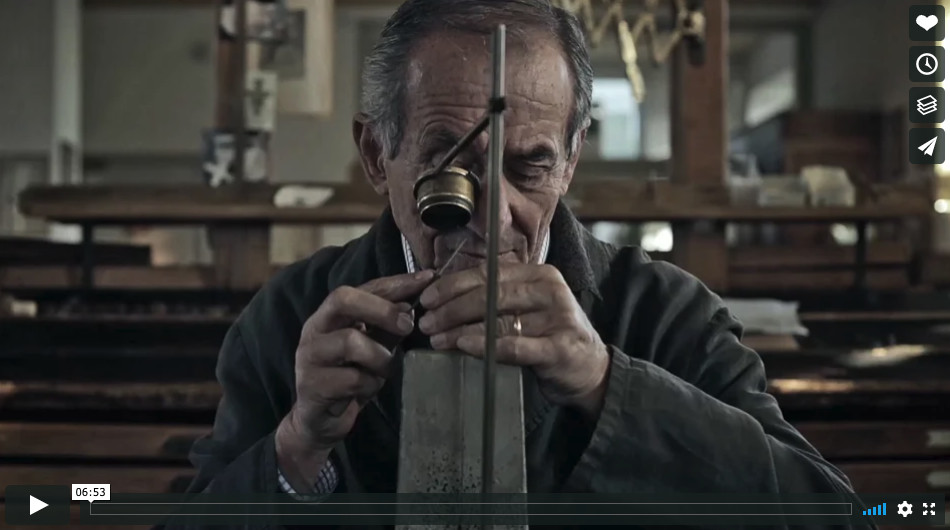 "If each company derives from an alchemy between people and techniques, the foundry of characters, whose heart is the engraving department, is an extraordinary example of skills and unequalled aesthetic sensitivity, which can be found in the documentary in the figure of Giuseppe Brachino, who was the head of the engraving department of the Nebiolo Company from Turin. He shows the creation of a punch, from which movable types derived, repeating the same gestures of Francesco Griffo who engraved the round and italic types of Aldus Manutius in Venice, five centuries ago."
— Enrico Tallone
---
If you haven't listened to the Gentle and Lowly podcast, you're really missing out (I've recommended it to my church at least twice). Gentle and Lowly is a 14 episode podcast for anxious and discouraged Christians. It's based on Dane Ortlund's book Gentle and Lowly: The Heart of Christ for Sinners and Sufferers. In each roughly 4 minute episode, he shares a brief Scripture reading and a devotional meditation on a different aspect of the heart of Christ. He aims to help you discover afresh not just what Jesus has done for you but how he feels about you as his beloved. It's balm for the weary soul. I've gone through the podcast once already. I'm planning to listen to it again soon.
On a similar note, Sinclair Ferguson's sermon My Yoke Is Easy, based on Jesus' words in Matthew 11:28–30, is pure gold.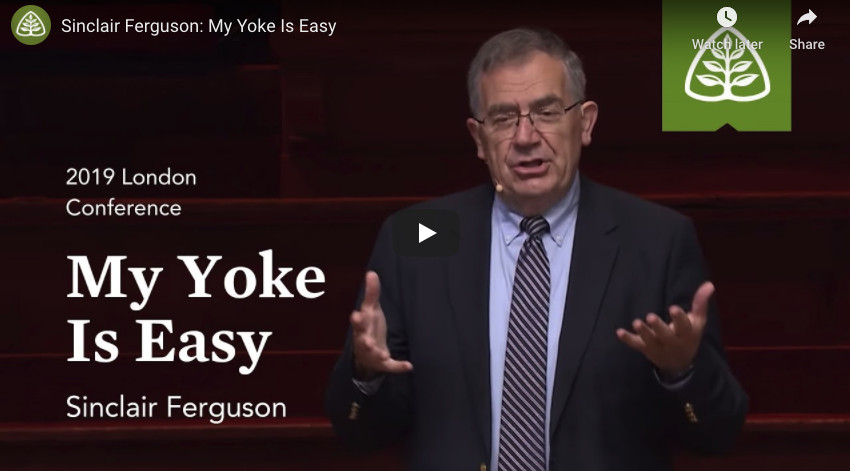 ---
Author Tim Keller, who pastored Redeemer Presbyterian Church in Manhattan for 28 years, has addressed the issue of biblical justice in his book Generous Justice: How God's Grace Makes Us Just. Recently he's written three articles on race and justice. Keller is a thoughtful Christian leader and insightful observer of culture. His work is always worth considering.
---
I had intended to sketch out some thoughts on how Christians ought to relate to their political communities (hint: not the way the Christian Right does). But I'm still synthesizing my readings.
For now, I encourage you to read Cornel West and Robert P. George's Boston Globe op-ed titled To unite the country, we need honesty and courage. West and George are close friends despite significant differences on important issues.
We need the honesty and courage to recognize and acknowledge that there are reasonable people of good will who do not share even some of our deepest, most cherished beliefs. This is true for Christians, like ourselves, or members of other traditions of faith, as well as for religious skeptics and atheists. It is true for conservatives as well as progressives, for libertarians as well as socialists.

We need the honesty and courage to treat decent and honest people with whom we disagree — even on the most consequential questions — as partners in truth-seeking and fellow citizens of our republican order, not as enemies to be destroyed. And we must always respect and protect their human rights and civil liberties.
And a bit later they say:
We need the honesty and courage to love, in the highest and best sense: to will the good of the other for the sake of the other, to treat even our adversaries as precious members of the human family. We need the honesty and courage to resist the hatred — the spirit of hatred — that the zeal even for good causes can induce in we frail, fallen, fallible human beings, and that corrupts the human soul and leads inexorably to spiritual emptiness and to tyranny, even among those who began as sincere advocates of freedom and justice.
Watch this 10 minute video in which West and George talk about their friendship and learning to really listen to and engage with those who think differently than we do. I appreciated West's explanation of why he thinks civility is too thin a concept.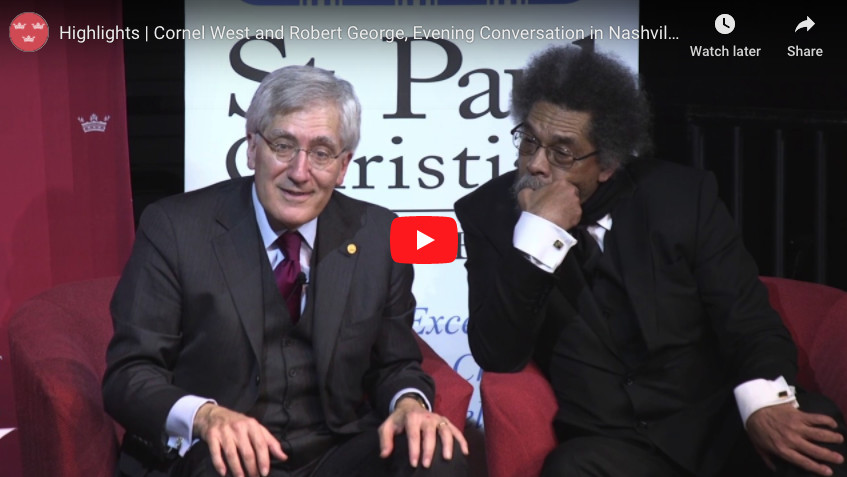 ---
Anne Snyder writing at Comment:
Healthy societies, whose civic arteries are pumping with institutional credibility, moral consensus, and agile, visionary leadership, are able to convert a layered crisis like this into a grand opportunity. But our arteries are distressed. Any kind of moral narrative that could grant force and direction to the ideal of e pluribus unum has been strangled by a war of political narratives. We don't trust one another. We hold fewer and fewer authority structures in common, and each of us has grown accustomed to seeing reality through glasses we don't even realize we're wearing. Distrust has outpaced humility; exhaustion has outpaced love.
---
I posted a short list of resources on penal substitutionary atonement and the Christus Victor (Latin: "Christ the Victor") view of the atonement on my website.
Hundreds of millions of Christians around the world experience high levels of religious persecution. On average, eight Christians are killed each day for their faith. I highlighted several recent stories here.
I preached on two psalms recently. Preaching outdoors is a new experience for me. I rather enjoy it, except for the heat.
Occasionally I post my pastoral prayers from Sunday worship services at my website. You can find them here.
---
I'm re-reading select chapters from The Return of the King. I've been struck again by how profound certain passages can be.
After Gandalf arrives in Gondor, Denethor, the increasingly paranoid Steward of Gondor, accuses the wizard of desiring to rule the kingdom. Gandalf replies:
[T]he rule of no realm is mine, neither of Gondor nor any other, great or small. But all worthy things that are in peril as the world now stands, those are my care. And for my part, I shall not wholly fail of my task, though Gondor should perish, if anything passes through this night that can still grow fair or bear fruit and flower again in days to come. For I also am a steward.
Doesn't this sound like Makoto Fujimura's "culture care" philosophy (see above)?
Later Gandalf meets with Aragorn and other leaders to discuss leading an army to Mordor to confront Sauron. As the men debate various options, Gandalf, sage that he is, weighs in:
Other evils there are that may come; for Sauron is himself but a servant or emissary. Yet it is not our part to master all the tides of the world, but to do what is in us for the succor of those years wherein we are set, uprooting the evil in the fields that we know, so that those who live after may have clean earth to till. What weather they shall have is not ours to rule.
There's a goal worth pursuing.
---
Finally, I've watched The Porter's Gate perform "Daughters of Zion" numerous times throughout covidtide. Enjoy.