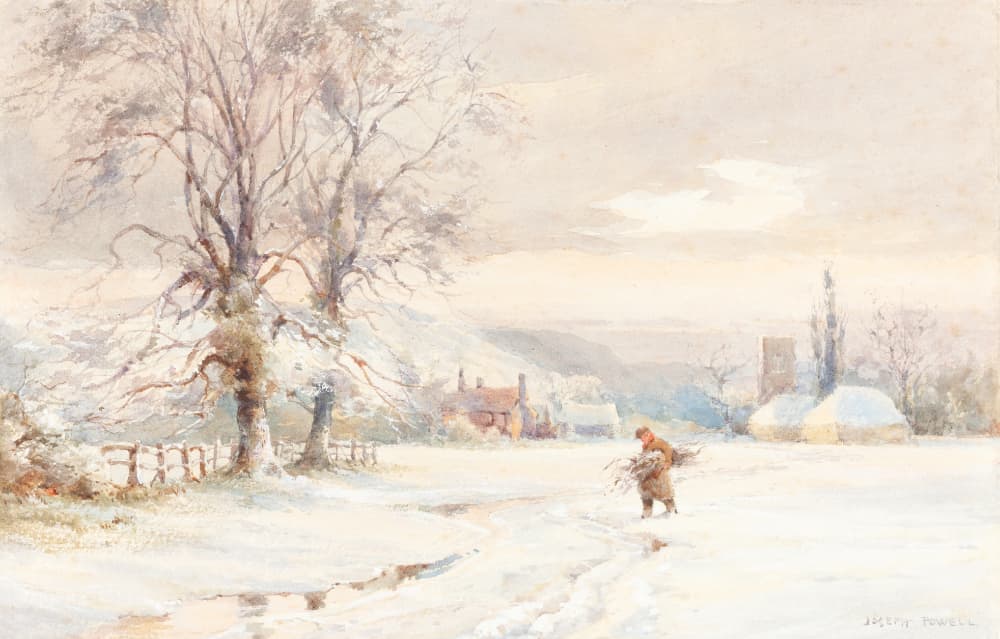 Joseph Rubens Powell, Winter, 1835/1871
---
We watch and wait for the coming of Christ while journeying through a vale of tears—a broken world, one full of suffering, sorrow, sin, and death. That brokenness leads us at times to think things will always be this way.
The season of Advent reminds us there's a day coming when everything sad will come untrue, a morning when our weeping will turn to joy, a time when the entire creation will erupt in exuberant praise and we will feast and weep no more.
The psalmist, anticipating that day, exclaimed:
Let the sea roar, and all that fills it; the world and those who dwell in it! Let the rivers clap their hands; let the hills sing for joy together before the LORD, for he comes to judge the earth. He will judge the world with righteousness, and the peoples with equity (Ps 98:7–9).
But that day is not yet. We continue to watch and wait in hope. We offer God both our praise and lament, longing for and anticipating that great day of celebration when Christ returns.
J. Todd Billings, in his book Rejoicing in Lament: Wrestling with Incurable Cancer & Life in Christ, says:
Until that day when we join the whole earth in a song of praise, we still focus on God's promise through lament and thanksgiving, petition and praise. Full justice and restoration have not yet come; the world has not yet been made right. And while we have real tastes of the new creation in Christ by the Spirit, we still wait with groaning for our adoption to come in fullness. We walk on a cross-shaped path with the psalmist and with our crucified Lord, and yet in the end we will reach the final chapters of the Psalms, joyfully singing, "Let everything that breathes praise the LORD! Praise the LORD!" (Ps. 150:6). Then our true story, our true life—which is none other than life in the living Christ—will no longer be hidden but unveiled. "When Christ who is your life is revealed, then you also will be revealed with him in glory" (Col. 3:4). Christ is our life now in hiddenness. And Christ will be our life then in open glory. It will be clear to all that God is bigger than cancer and all of our other calamities. Thus whether we find ourselves in the darkness of the present time or the glorious light of the coming age, this good news is enough to bring us through: "That I am not my own, but belong—body and soul, in life and in death—to my faithful Savior, Jesus Christ." Amen.
May these songs minister to you during this final week of Advent.
---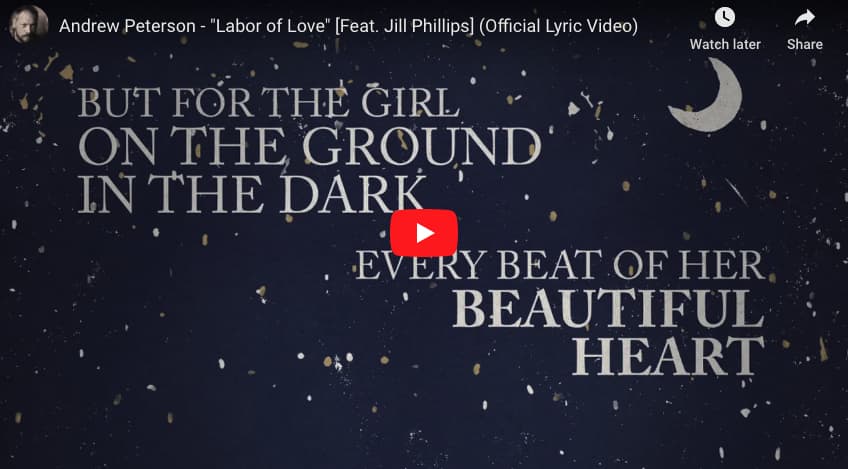 ---
A modern rendition of a classic.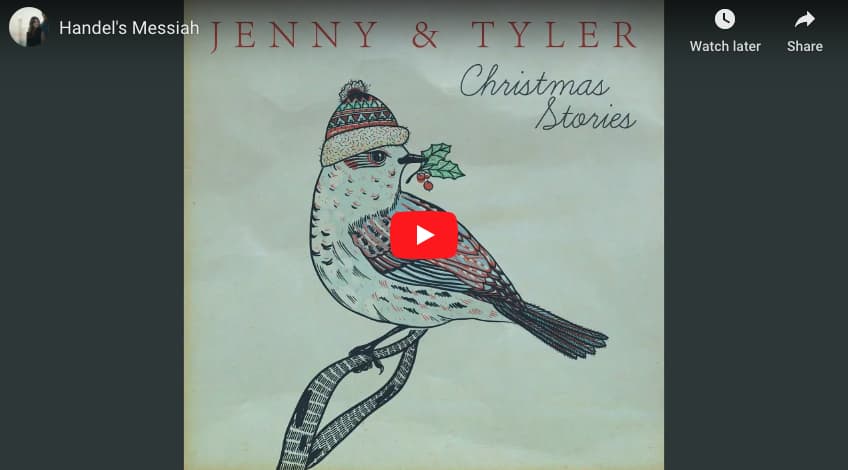 ---
One of my favorites.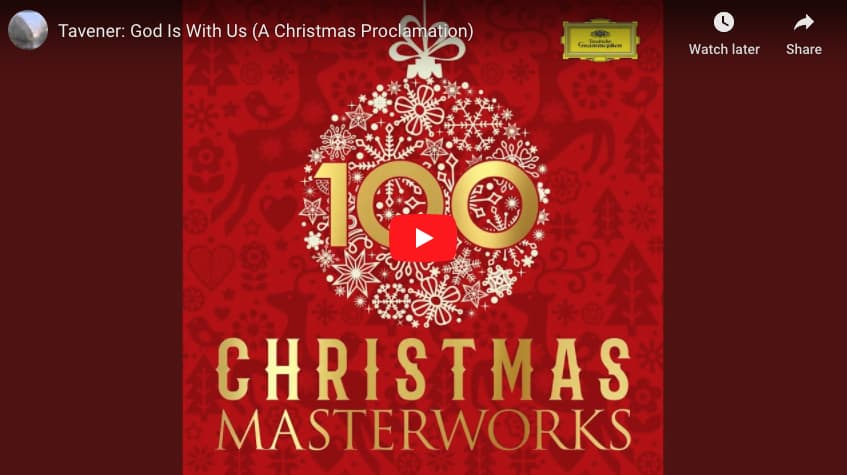 Here are the lyrics:
God is with us.
Hear ye people, even to the uttermost end of the earth.
The people that walked in darkness have seen a great light.
The people that dwell in the shadow of death, upon them the light has shined.
For unto us a child is born, for unto us a son is given, God is with us,
And the government shall be upon his shoulder,
And his name shall be called Wonderful, Counsellor, God is with us,
The mighty God, the everlasting Father, the Prince of Peace.
Hear ye people, even to the uttermost end of the earth:
God is with us, Christ is born.
---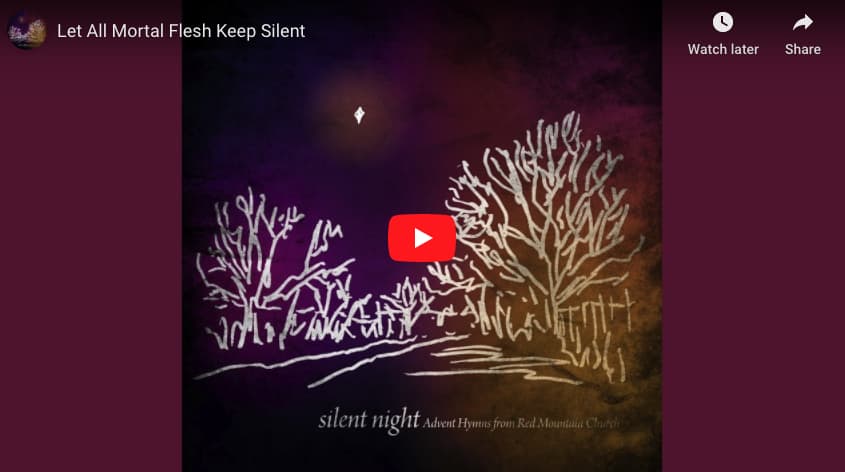 ---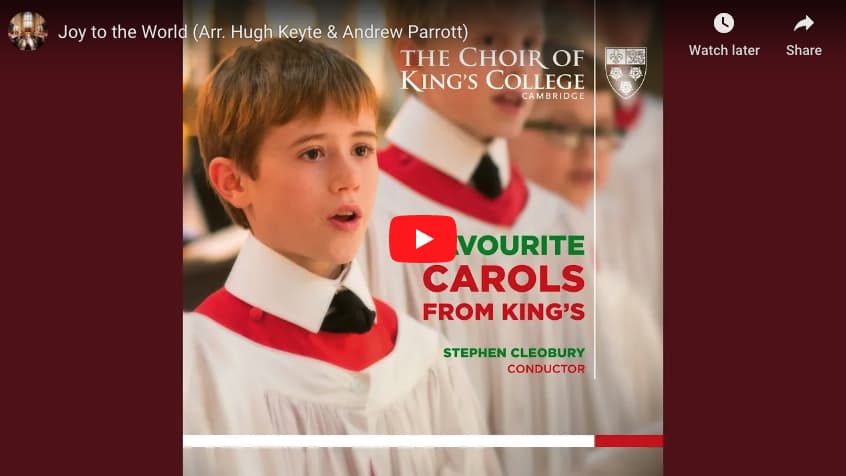 I pray that this coming Christmas morning when you celebrate the first coming of our Lord Jesus Christ, our God and Father will grant you a foretaste of the eternal joy that will be ours when Christ comes again.
---
Around the Web
The Cult of Christian Trumpism by Michael Horton. A must-read. I'm heartened that more Christian leaders are starting to speak up about this.
For many of us, it's easy to recognize the assimilation of Christian faith to cultural and political progressivism. But it's time for all of us—finally—to take the log out of our own eye. The "Jericho March" was a blip in the news cycle, but maybe it can be a wakeup call for Christ's body.

What we're witnessing on the national stage right now is disgraceful. In fact, the only word for it is blasphemy—the sacrilege not of secularists marching on Washington to take away religious freedom but of evangelicals marching on Washington to perpetuate a cult. We might have ignored this as a spectacle, a performance by a handful of voices in opposition to the Constitutional system of our republic. But I feel conscience-bound as a minister of the Word to warn against what can only be considered a heresy—indeed, a cult within a certain segment of evangelicalism. It has arisen over many decades and will no doubt be around for many more to come.

While worrying about secularists outside, many of us have failed to reckon with the secularization right under our noses, as the rich cuisine of biblical faith is traded for a mess of pop-culture stew. This idolatry inhibits the church's work of evangelism in myriad ways.
Walking In Wonder: When Our Spaces Become Places by Claude Armstrong, an architectural designer and urban planner.
I love walking in a well-planned city with well-designed spaces and buildings. Whether inside or outside, design speaks, and our human spirit, created in God's image, resoundingly answers. There is a certain something about inhabiting a thoughtfully arranged space. If the architect, urban designer, or landscape architect does their job well, upon entering the space you are impacted by it—think of walking into a gothic cathedral. Whether subtle or sudden we know we've come into something special. There is a sense of fit and rightness that may be hard to explain, but the space speaks to something inside of us, to our humanness, in some familiar way—to the deepest part of us.
---
A Poem
During COVID-19 lockdowns in the UK last spring, pastor and poet Andrew Roycroft wrote a collection of poems titled A Grace Triptych. As the title suggests, grace is a theme running through each of the three poems. I've included one of them below. You can read the others here.
As we prepare to celebrate Christmas during a pandemic this week, I find the longing and lament of this poem a fitting expression of what many of us feel. Here's Andrew's description of the poem:
"Distance" was written to reflect the difficulties presented by Covid–19 in terms of community and cohesion in grief. In my work as a pastor I was confronted with the reality of people who were suffering their final illnesses, but whose bedsides I was unable to visit. This was followed by funerals at which I had to remain distant from families engulfed in grief, and I so missed the efficacy of touch to compensate where words are wanting. I opted for the sonnet form, partly as a means of reflecting the constrictions brought on by the pandemic, and partly because of the sheer relief of writing a final couplet in which Jesus crosses the gap caused by the virus. My prayer with this poem is that it might touch something universal among those who have lost loved ones and friends at a time when the grace of gripping another's hand, cradling a sorrowing friend's head, and shouldering grief in touchable tangible ways, have been taken from us.
And here's the poem itself:
Distance
By Andrew Roycroft
We will not embrace this day, but maintain
our distance, a widening loss marked in time,
but not in touch, each moved against the grain
as though sorrow would remain in lines
and not transgress, nor breach, nor blot, nor blur.
These are times of feelings kempt and stayed,
of charity retrained to speak that it is there,
and reach no hand, but heavenwards to pray.
This is charged space, that craves new collision,
that would split each atom of exiled grief,
bring disordered grace, insist on confusion
of homes, and hearts, and limbs, and life.
But now, with Mary, Martha, in vacant tears,
we eye the gap, for Jesus drawing near.
---
A Photo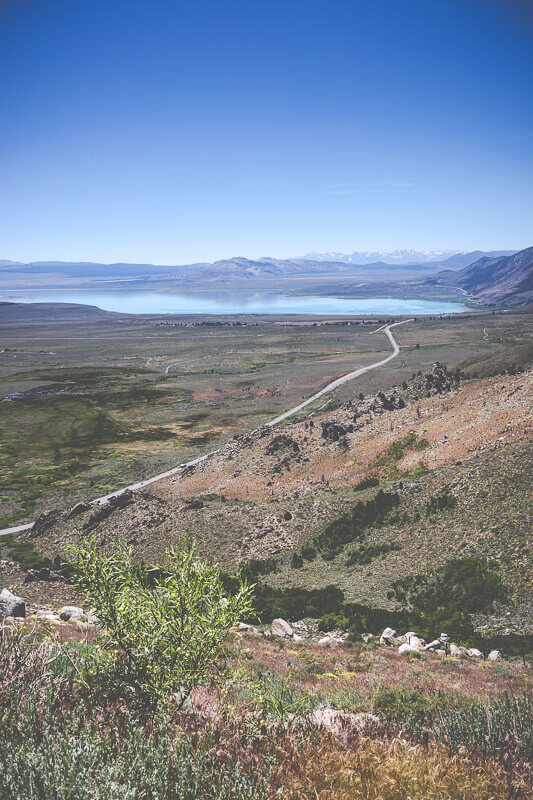 Mono Lake, CA, June 2018
---
Listening To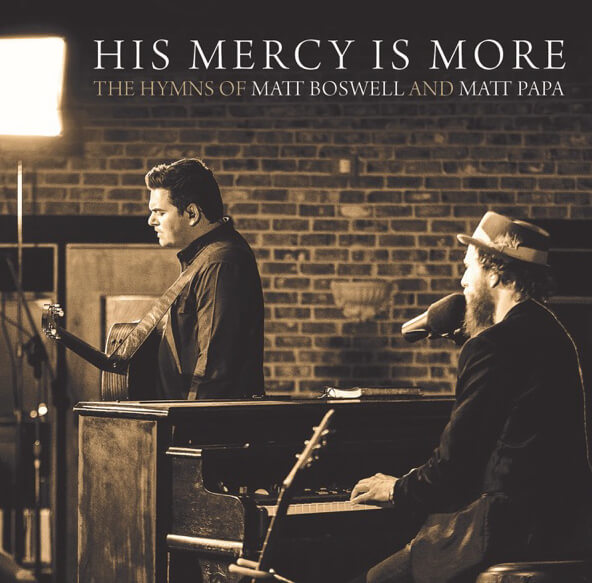 His Mercy is More by Matt Boswell and Matt Papa
---
Reading
---
Something to Watch
A poem I go back to often, read by the author himself and paired with a lovely poetry film.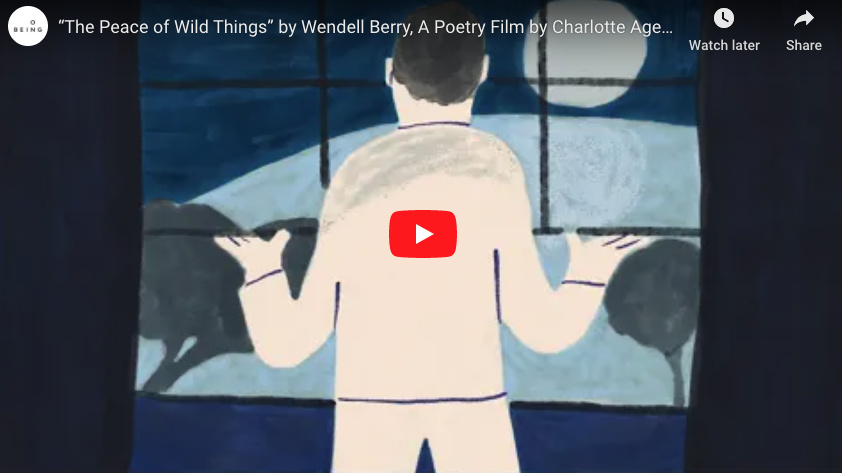 ---
In Case You Missed It
Check out last week's newsletter where I talk about Advent being a microcosm of the Christian life.
---
A Closing Quote
It is those we live with and love and should know who elude us.

— Norman Maclean, A River Runs Through It and Other Stories