A barber from a small Kentucky town reflects on growing old.
---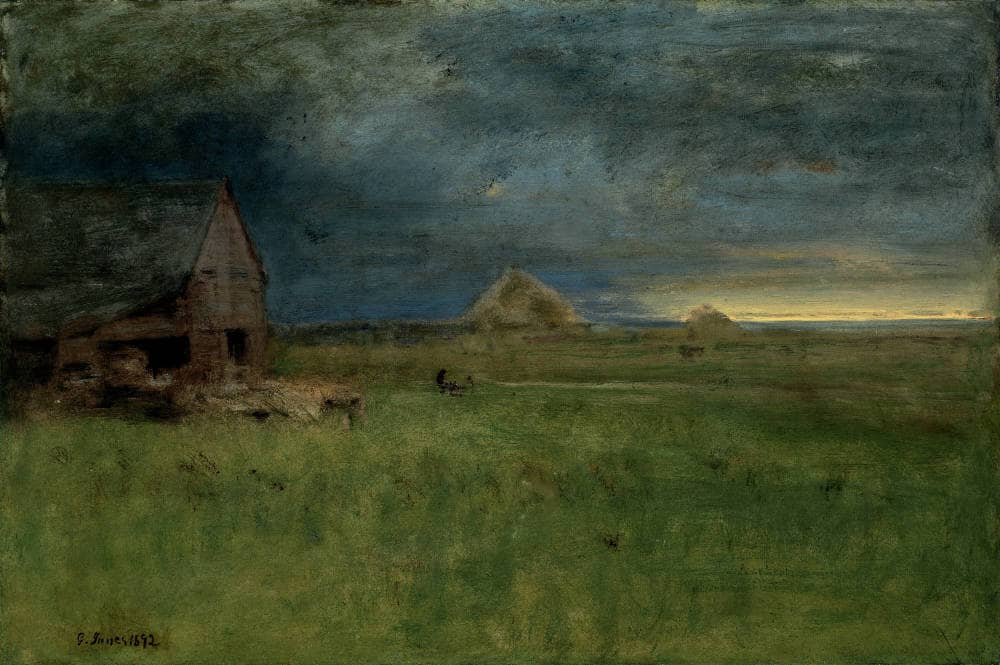 George Inness, The Lonely Farm, Nantucket, 1892
---
I recently finished reading for the second time Jayber Crow by Wendell Berry. The story of Jayber's life is told from his own perspective as an old man looking back. This time through I was struck by his reflections on aging.
Here are two passages. The first is from early in the book.
It has been a many a day since I thought of myself as Jonah Crow. To me, it seems that Jonah Crow was a small boy who once lived at Squires Landing with Aunt Cordie and Uncle Othy Dagget for several years. In those years, the only change seemed to be that from one Christmas to the next the boy grew a little taller.

And now, a long time past the time of that boy, I live again beside the river, a mile and a half downstream from Squires Landing, maybe two and a half from Goforth, having traveled so far, by a considerable wandering and winding about, in only seventy-two years.

Back there at the beginning, as I see now, my life was all time and almost no memory. Though I knew early of death, it still seemed to be something that happened only to other people, and I stood in an unending river of time that would go on making the same changes and the same returns forever.

And now, nearing the end, I see that my life is almost entirely memory and very little time. Toward the end of my life at Squires Landing I began to understand that whenever death happened, it happened to me. That is knowledge that takes a long time to wear in. Finally it wears in. Finally I realized and fully accepted that one day I would belong entirely to memory, and it would then not be my memory that I belonged to, and I went over to Goforth to see if there was any room left beside my parents' graves. I learned that there was room for one more; if it belonged to anybody, it belonged to me. I went down to the Tacker Funeral Home at Hargrave and made my arrangements.

Some days, sitting here on my porch over the river, my memory seems to enclose me entirely; I wander back in my reckoning among all of my own that have lived and died until I no longer remember where I am. And then I lift my head and look about me at the river and the valley, the great, unearned beauty of this place, and I feel the memoryless joy of a man just risen from the grave (24–25).
The second comes from near the end.
I am an old man now and oftentimes I whisper to myself. I have heard myself whispering things that I didn't know I had ever thought. "Forty years" or "Fifty years" or "Sixty years," I hear myself whispering. My life lengthens. History grows shorter. I remember old men who remembered the Civil War. I have in my mind word-of-mouth memories more than a hundred years old. It is only twenty hundred years since the brith of Christ. Fifteen or twenty memories such as mine would reach all the way back to the halo-light in the manger at Bethlehem. So few rememberers could sit down together in a small room. They could loaf together in the old poolroom up in Port William and talk all of a Saturday night of war and rumors of war.

I whisper over to myself the way of loss, the names of the dead. One by one, we lose our loved ones, our friends, our powers of work and pleasure, our landmarks, the days of our allotted time. One by one, the way we lose them, they return to us and are treasured up in our hearts. Grief affirms them, preserves them, sets the cost. Finally a man stands up alone, scoured and charred like a burnt tree, having lost everything and (at the cost only of its loss) found everything, and is ready to go. Now I am ready (353).
---
Around the Web
Wendell Berry and the Beauty of Membership by Matt McCullough
In Jayber Crow, Berry's characters show what it is to belong to a community, by which I mean more than the welcome and affirmation typically communicated by the word today. To belong to a community is to be at its disposal, to have given over all you have to be used for whatever your community needs. It is to be implicated substantively, not just sympathetically, in the ups and downs of a place and its people. It is a submission of yourself—your identity, your interests, your ambitions—to the needs of those to whom you're bound.

The book's heroes reject the notion that you make your own identity rather than receive it. They know and embrace who they are through their connection to things larger than themselves: their community, the land, the march of history, the mysterious purposes of God. They find joy, peace, and freedom in accepting their subsidiary status.
In Praise of Reading Aloud by Ali Kjergaard
It felt a bit awkward at first, a group of friends in their mid twenties sitting around in my library in an old Capitol Hill row house. We had all brought our copies of various Tolkien, some with a well-loved copy of The Fellowship, others brought stacks of the lesser known stories; The Silmarillion, The Unfinished Tales, Sigurd and Gudrún. Different levels of Middle Earth experts all brought together by a common love of Tolkien. We had discussed the idea of a "Tolkien reading night" for awhile, but on a rainy night we were attempting to make it happen. But would we be bold enough to flip open the pages and read the words aloud? Reader, we did. And it has made me wish I read aloud more.
The Risk of Gentleness: Welcoming the Baby I Did Not Want by Gracy Olmstead.
There's a tendency in some pro-life Christian circles to fear acknowledging the difficulty in choosing life. But this closes us off to the love and empathy we must extend to women who truly need it. We dismiss their hurts, difficulties, and anxieties far too easily. I was reminded that day in April (and have been reminded many days since) of the women whose life circumstances are far harder than any I have experienced, for whom poverty, single motherhood, an abusive spouse, or a life-threatening condition make pregnancy frightening and perilous. I was reminded of how easy it is, as a pro-life person, to ignore or excuse the difficulty of embracing this unseen life.

But the truth of choosing life is that it necessarily involves embracing risk and fear. In a world that suggests we ought to be in control, or that we can make control for ourselves, pregnancy and parenting confront us with a whole slew of uncontrollable, unknowable realities. Contrary to popular slogans, parenthood cannot be planned. Sometimes the vestige of control is shattered in a relatively gentle way: when labor does not arrive when we thought, or the supposedly "simple" work of breastfeeding mystifies us and shatters our maternal confidence. Sometimes it takes a more tragic turn: in the heart condition discovered prior to birth, the child lost to SIDS, the grown daughter or son who struggles with addiction. Regardless, parenting requires us to make space for more than we think we can. It is a form of radical hospitality, and pregnancy turns this reality, this stretching in order to make room, into an embodied metaphor we mothers inhabit for nine months.
---
A Poem
"Hope" is the thing with feathers
By Emily Dickinson
"Hope" is the thing with feathers -
That perches in the soul -
And sings the tune without the words -
And never stops - at all -
And sweetest - in the Gale - is heard -
And sore must be the storm -
That could abash the little Bird
That kept so many warm -
I've heard it in the chillest land -
And on the strangest Sea -
Yet - never - in Extremity,
It asked a crumb - of me.
---
A Photo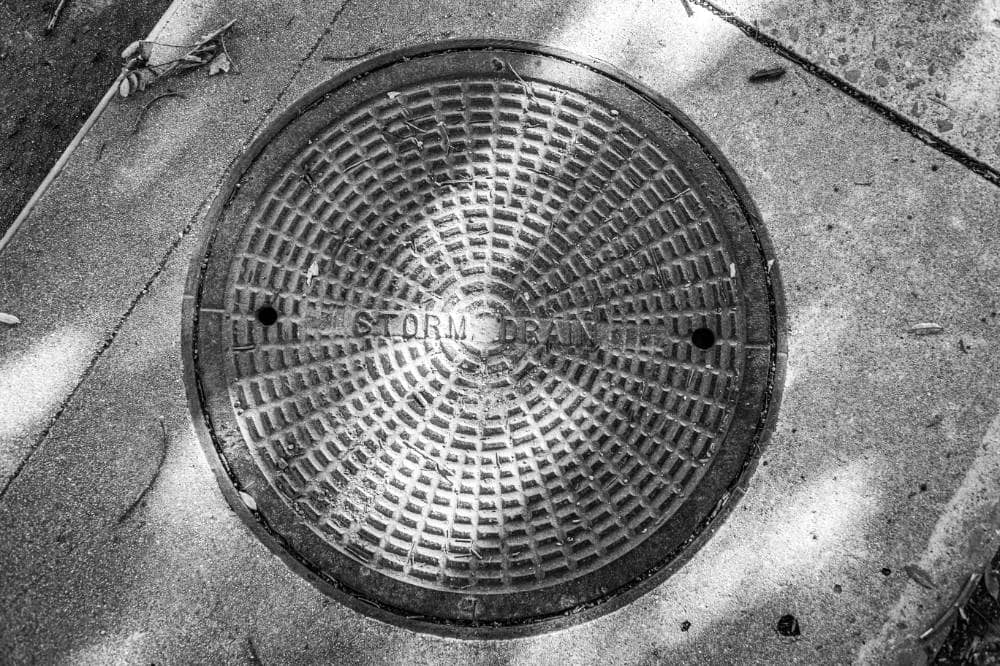 Escondido, CA, April 2021
---
Listening To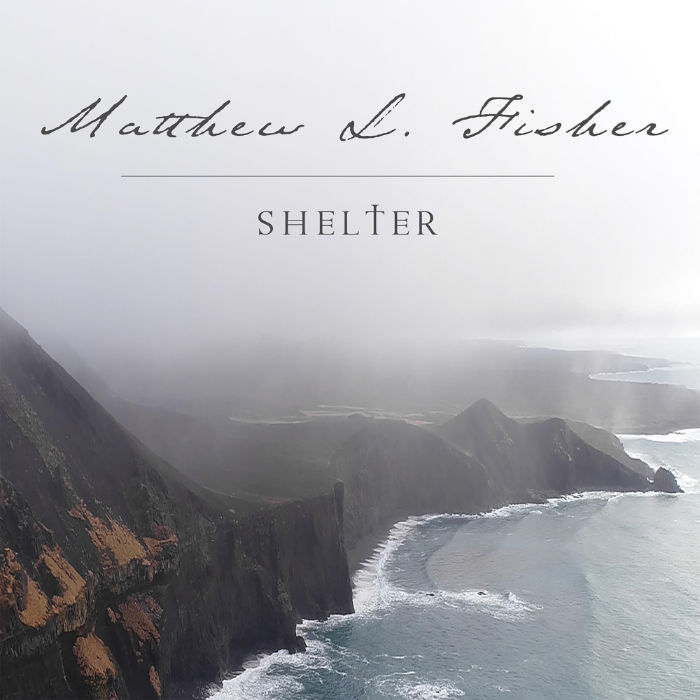 Shelter by Matthew L. Fisher
---
Reading
Check out more of what I'm up to in the reading department at Goodreads.
---
Something to Watch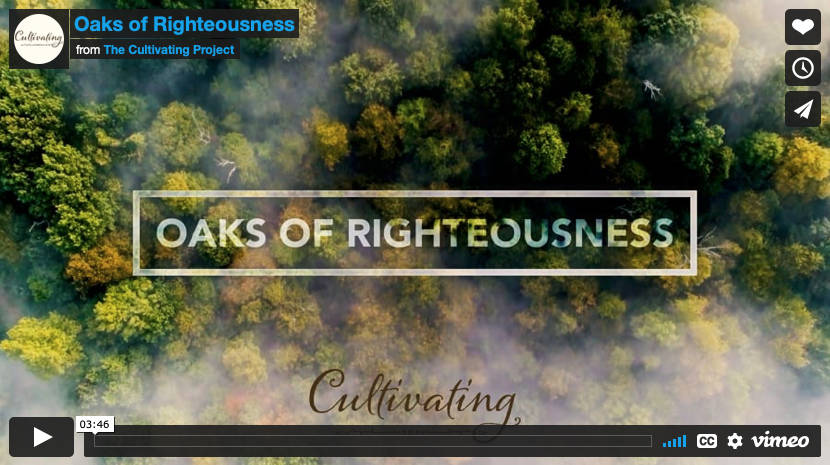 ---
In Case You Missed It
Check out last week's newsletter where I talk about the performance treadmill.
---
A Closing Quote
One of the best things you can do in this world is take a nap in the woods.

— from Jayber Crow by Wendell Berry