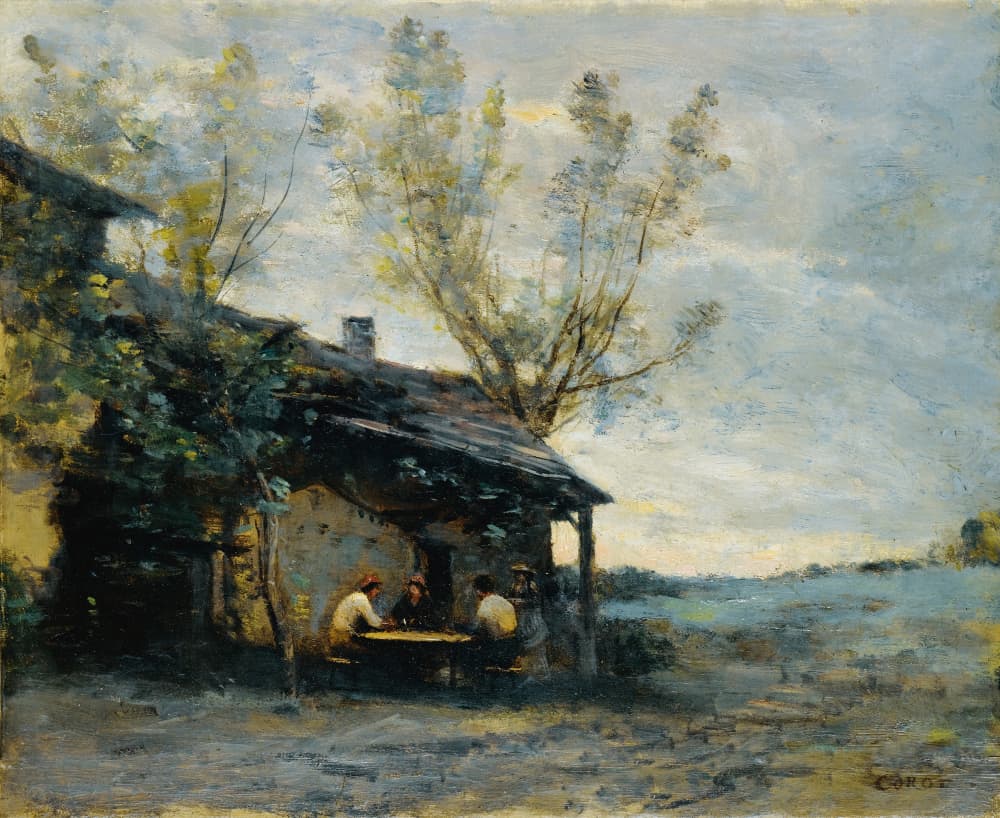 Jean-Baptiste-Camille Corot, A Café In Vaugirard, c. 1850
---
I recently listened to a discussion between Malcolm Guite and Judith Wolfe on creation and new creation in the work of C.S. Lewis and J.R.R. Tolkien. While discussing Lewis's perspective on the value of imaginative fiction, Guite said that such literature helps us perceive "inklings of heaven and glimmers of hope." I love that phrase, don't you? That's certainly been my experience of reading Tolkien and Lewis.
Along those same lines, poetry has helped me during the past year to perceive what George Herbert calls "heaven in ordinary." In other words, it has enabled me to see more of the beauty, wonder, and splendor of God's glory and grace in all of life. According to Samuel Taylor Coleridge, good poetry removes the "film of familiarity" from our eyes.
[Poetry] awaken[s] the mind's attention from the lethargy of custom, and direct[s] it to the loveliness and the orders of the world before us; an inexhaustible treasure, but for which, in consequence of the film of familiarity and selfish solicitude we have eyes, yet see not, ears that hear not, and hearts that neither feel nor understand.
I hadn't read much poetry before 2020, except for the Psalms. I now realize my life had been impoverished! Throughout 2020, the poems of Wendell Berry, Robert Frost, and Malcolm Guite enhanced my theological imagination and increased my capacity to perceive inklings of heaven and glimmers of hope in the ordinary doings of life. I plan to spend more time with these and other poets during 2021.
In reviewing my list of books read during 2020, I was surprised to find that I read much more than I would have guessed, given the roller coaster of a year through which we've lived. You can find the details at Goodreads.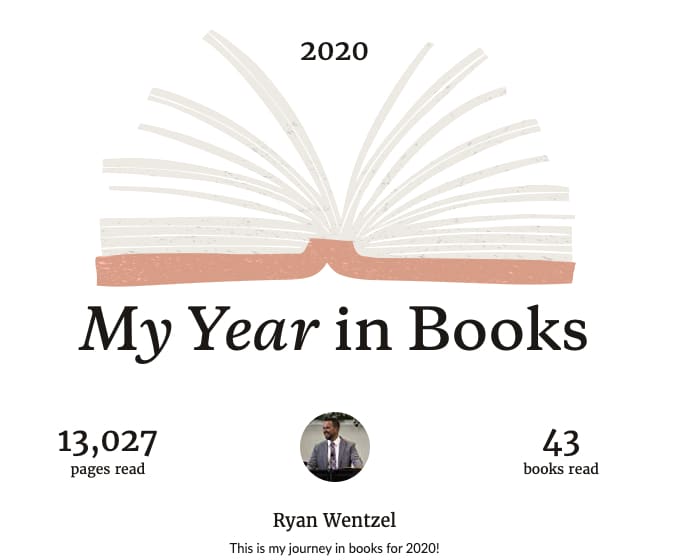 I'm hoping to finish 50 books this year (besides commentaries and other material I read for sermon prep). My "to read" list contains a mix of fiction and poetry, theology, history, and biography, as well as books on ministry, church life, and cultural issues.
What do you plan to read this year? I'd love to hear.
---
Around the Web
These two articles might spark an interest in works that could certainly help you perceive inklings of heaven and glimmers of hope.
Why Beowulf May Help Us Yet by Andrew Roycroft.
In our age of fresh harrowing, of renewed raid, and lamented loss, Beowulf may yet come to our aid. The power and elegiac majesty of this most renowned of Old English poems has ensured its continued cultural significance, though the mead halls are long derelict, the days of hoard and heraldry long past. As a piece of literature, Beowulf provides a stark reminder of the ominous possibilities of a sin-wracked world, the need that remains for the heroic and altruistic, and the virtue of courage in the face of seemingly unassailable evil.
Bilbo's Garden by Rebecca D. Martin.
In short, Bilbo's garden offers a glimpse into the world as it once was, and as it might be again—a reminder of the ordinary things the hobbits set out to save, and of the homely things they are ultimately saved unto, in all their potential nearness and glory.
---
A Poem
Sabbaths – 1989, VIII
By Wendell Berry
The sky bright after summer-ending rain,
I sat against an oak half up the climb.
The sun was low; the woods was hushed in shadow;
Now the long summer of the crickets' song
Had stopped. I looked up to the westward ridge
And saw the ripe October light again,
Shining through leaves still green yet turning gold.
Those glowing leaves made of the light a place
That time and leaf would leave. The wind came cool,
And then I knew that I was present in
The long age of the passing world, in which
I once was not, now am, and will not be,
And in that time, beneath the changing tree,
I rested in a keeping not my own.
---
A Photo
Searching for Lothlórien.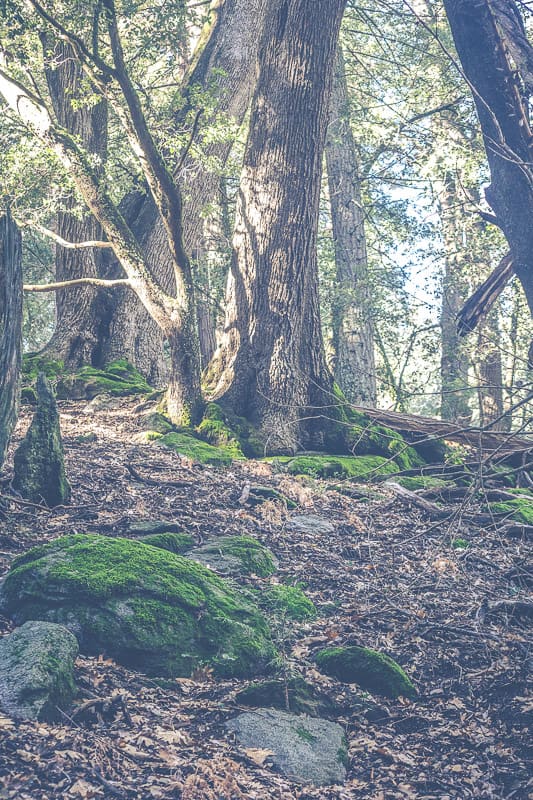 Palomar Mountain State Park, December 2015
---
A Prayer
My heart I offer to you, Lord, promptly and sincerely.

— John Calvin
---
Listening To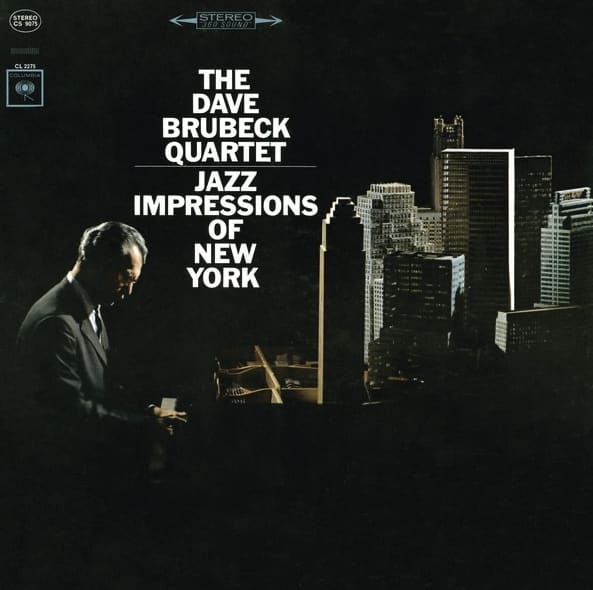 Jazz Impressions of New York by The Dave Brubeck Quartet
---
Reading
---
Something to Watch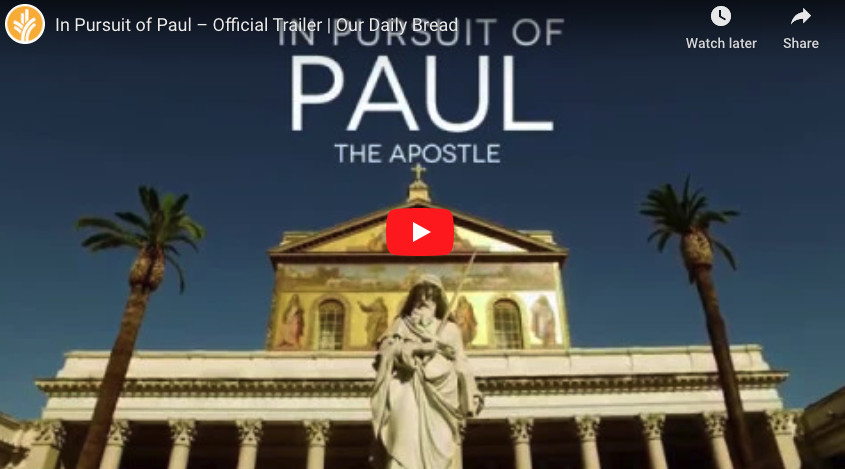 Watch the trailer for In Pursuit of Paul the Apostle, a 7-part documentary hosted by New Testament scholar Dr. Constantine Campbell.
---
In Case You Missed It
Check out last week's newsletter.
---
A Closing Quote
A psalm drives away demons, summons the help of angels, furnishes arms against nightly terrors, and gives respite from daily toil; to little children it is safety, to men in their prime an adornment, to the old a solace, to women their most fitting ornament. It peoples solitudes, it brings agreement to market places. To novices it is a beginning; to those who are advancing, an increase; to those who are concluding, a confirmation. A psalm is the voice of the Church.

— Basil the Great, 4th century