My wife and I are on a much-needed but way too brief getaway (I wrote and scheduled this before we left).
---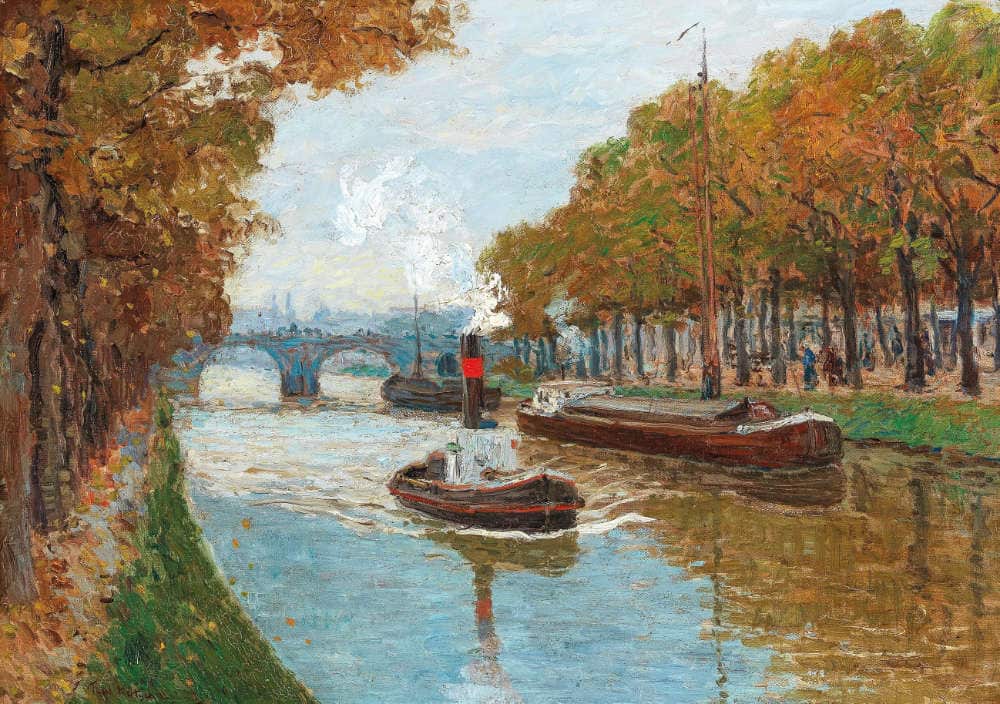 Paul Kutscha (1872–1935), A Canal in Autumn
---
Several streams of reading I've been doing lately have me thinking about the idea of rebuilding trust after the COVID-19 pandemic. My particular interest is in what churches can do to try to heal the internal divisions they've experienced. The hurt isn't going to magically disappear simply because we no longer need to wear masks or practice social distancing. Ignoring what happened won't undo the damage.
I hope to sketch out a few thoughts in a future newsletter.
---
Around the Web
On the Goodness and Glory of Things by Josh Bishop.
"I do not think there is anyone who takes quite such a fierce pleasure in things being themselves as I do," G.K. Chesterton wrote. "The startling wetness of water excites and intoxicates me: the fieriness of fire, the steeliness of steel, the unutterable muddiness of mud."

This is no mere materialism or naturalism. Ian Boyd has written that "the material world has a sacramental character for Chesterton: the whole of creation is a divine theophany." For people who share this sacramental view, the world around us simultaneously points to and participates in the goodness of God.

The muddiness of mud testifies to the God who would make it so unutterably muddy; and in its muddiness, mud brings glory to God. Honest food and fine ale are good because they are food and fine ale — and because in being food and fine ale they tells us of God's grace.

There is a goodness and a glory in things being themselves.
What John Stott Learned about Theology from Bird-Watching by Tim Chester. I've written here about my love of birding. I was pleased to learn that John Stott shared my enjoyment. He even wrote a book on topic titled The Birds Our Teachers: Biblical Lessons from a Lifelong Bird Watcher.
John Stott is well known as an evangelist, preacher and writer, and a major influence of contemporary evangelicalism. But he was also a passionate bird-watcher. As a child, he collected butterflies. But, in the midst of a sibling squabble, a cushion landed on his collection. It was destroyed. So Stott turned to birds. The church council at All Souls wisely insisted that whenever he traveled overseas he take some time out to go bird-watching. He was known for his ability to wait patiently, sometimes lying flat to the ground, while looking at birds.
Vaccine Skeptics Need a Dose of Creation Theology by J. Todd Billings. Billings argues that medicine has its limits but can be an extraordinary gift from God.
Christians can rejoice in the fact that a solution to a widespread disease was so deeply investigated by these scientists in 2020. The scientists need not have been Christian for their work to share some key convictions with creational theology: that order and symmetry characterize the natural world in deep ways, and that the human mind can understand aspects of this complex cosmos. As non-Christian scientists like Albert Einstein have observed, there is a deep harmony and "marvellous order" in the universe, without which scientific investigation and progress would not be possible.

As evangelicals who affirm that this order and complexity are part of God's design, that humans are created in God's image to rejoice in and discover creation, we have all the more reason to cherish the past year's scientific progress. The decision about whether to get the vaccines based on this research is not a question about whether we approve of the president, governor, or mayor. For followers of Jesus, it's a question of whether we trust in the order and design of creation that makes scientific understanding possible, as scientists from around the globe have paid deep and close attention to the "theater of God's glory" in creation.

At this point, some readers will object: Am I assuming that our current knowledge of COVID-19 is perfect? And am I guaranteeing that there are no possible risks to taking these vaccines which the CDC says are "safe and effective"?

I'm not assuming a positive answer to either question. Science is a fallible human enterprise seeking to understand the extraordinary order and complexity of God's creation, and our understanding is always progressing. And although the vaccines are safe and effective in relative terms, I think it's wise to recognize that absolute certainty is simply not possible. For mortals like us, there is simply no way through this pandemic that is guaranteed to be "safe." Opting out of the vaccine is far from risk-free. With the psalmist, it's time to bring our fears before God and ask the Lord to help us to "number our days," for we are mere mortals (Ps. 90:12).
---
A Poem
Sabbaths, 2002, X
By Wendell Berry
Teach me work that honors Thy work,
the true economies of goods and words,
to make my arts compatible
with the songs of the local birds.
Teach me patience beyond work
and, beyond patience, the blest
Sabbath of Thy unresting love
which lights all things and gives rest.
---
A Photo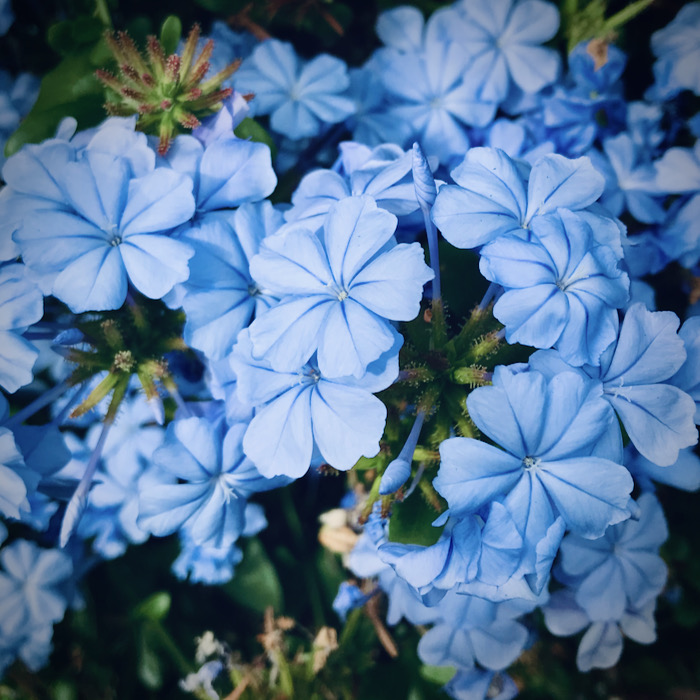 Kit Carson Park, Escondido, CA, May 2021
---
Listening To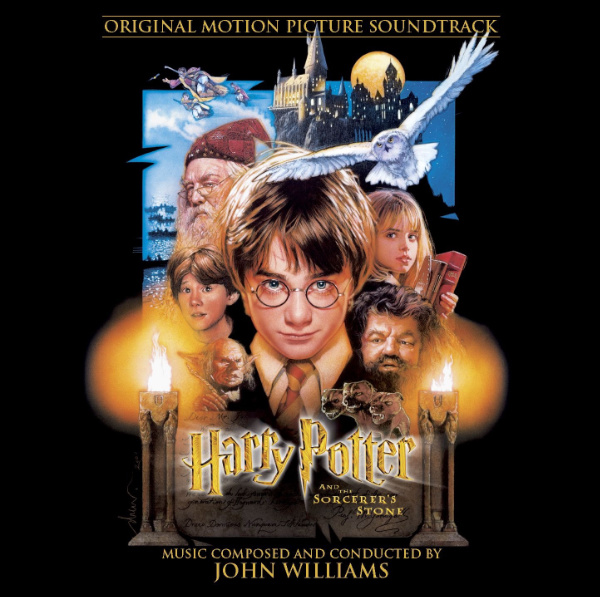 Harry Potter and the Sorcerer's Stone by John Williams
---
Reading
Check out more of what I'm up to in the reading department at Goodreads.
---
Something to Watch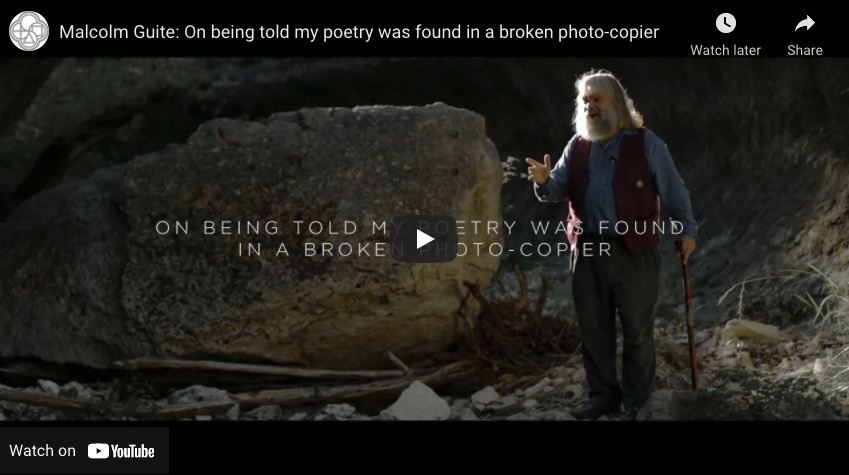 ---
In Case You Missed It
Check out the last newsletter where I talk about hoping to cross the 100-mark on my list of different species of birds identified so far this year. I did, in fact, pass 100 on May 10th. As I write this, I've identified 106 different species in 2021.
---
A Closing Quote
You observe a lot by watching.

— Yogi Berra