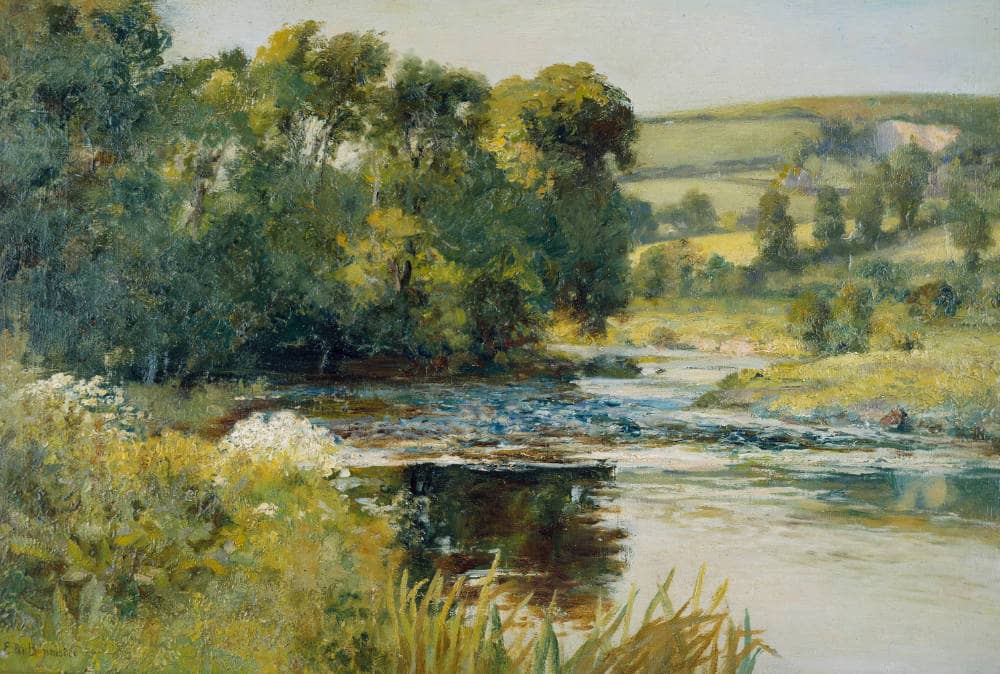 Edward Mitchell Bannister, Streamside, 1870
---
Yesterday, I preached the first sermon in a new series in Luke's Gospel that we've titled "Meals with Jesus." The sermon focused on Jesus dining with sinners at the home of a tax collector named Levi (Luke 5:27–32). In this brief story, Jesus demonstrates that he is, indeed, what his enemies accused him of being: the friend of sinners (Matt 11:19; Luke 7:34).
I read through different parts of Dane Ortlund's book Gentle and Lowly: The Heart of Christ for Sinners and Sufferers again as I prepared the sermon. I appreciated the following excerpt from a chapter titled "A Tender Friend."
On of the most arresting references to Christ's friendship comes just before the lodestar text of our study in Matthew 11:28–30. In Matthew 11:19 Jesus quotes his accusers as contemptibly calling him "a friend of tax collectors and sinners!" (that is, a friend of the most despicable kinds of sinners known in that culture). And as is often the case in the Gospels—such as when the demons say, "I know who you are—the Holy One of God" (Mark 1:24), or when Satan himself acknowledges Christ to be "the Son of God" (Luke 4:9)—it is not his disciples but his antagonists who most clearly perceive who he is. Though the crowds call him the friend of sinners as an indictment, the label is one of unspeakable comfort for those who know themselves to be sinners. That Jesus is friend to sinners is only contemptible to those who feel themselves not to be in that category.

What does it mean that Christ is a friend to sinners? At the very least, it means that he enjoys spending time with them. It also means that they feel welcome and comfortable around him. Notice the passing line that starts off a series of parables in Luke: "Now the tax collectors and sinners were all drawing near to hear him" (Luke 15:1). The very two groups of people whom Jesus is accused of befriending in Matthew 11 are those who can't stay away from him in Luke 15. They are at ease around him. They sense something different about him. Others hold them at arms' length, but Jesus offers the enticing intrigue of fresh hope. What he is really doing, at bottom, is pulling them into his heart (114–115, emphasis mine).
You can listen to the sermon here or watch it on YouTube.
---
Around the Web
How Not to Help a Sufferer by Gavin Ortlund
Of all the Bible's many colorful characters, none is quite so exasperating as Job's friends. Herod might chop off your head, and Judas might stab you in the back, but Eliphaz, Bildad, and Zophar will hurt you with Bible verses.
Christian Nationalism: Heresy or Hype? Colin Hansen interviews Michael Horton, J. Gresham Machen professor of systematic theology and apologetics at Westminster Theological Seminary in California, and Justin Giboney, cofounder of the AND Campaign, an attorney, and a political strategist in Atlanta. This episode of Gospelbound is well worth your time if you're at all concerned about this issue.
Mike did not refer to Christian nationalism in his December 2020 article for TGC, "The Cult of Christian Trumpism." But I think he captured the same concept in what he called "Christian Americanism," which he described this way: "Christian Americanism is the narrative that God specially called the United States into being as an extraordinary—verging on miraculous—providence. Passages from the election of Israel in the old covenant are lifted out of context and applied to America."

Back in November 2015, I ate dinner with one of President Trump's biggest supporters. At the time, of course, Trump was only one candidate among many in the Republican primary. And I did not understand the depth of passion among his supporters. This person explained to me that America is the last hope of Christianity. And I thought I simply misheard, or that he got the order wrong. So I corrected him. You mean that Christianity is the last hope of America, right? He said no, America is the last hope of Christianity. Well—that's Christian nationalism.

And then you had January 6 at the U.S. Capitol. I agree with Tim Keller's assessment: "It will be many years before the sights and sounds of evangelical religious symbols and language in the Capitol riot will fade from national consciousness. We have all been stained with it."

Whether or not your church would advocate Christian nationalism, it's become an apologetics challenge for church leaders in terms of public perception. That's where I aim to help in this episode of Gospelbound by asking Mike and Justin a few questions.
---
A Poem
Walking, October
By Luci Shaw
How to tell you what I felt this morning,
stepping under the umbrella of
the maple along our street! The blaze of
yellow, glinting beyond belief—
each leaf a lens, a magnifying glass
catching sunlight in its hand. Each hand
scattering the light filtering through it
onto the sidewalk. And in the gutter,
twenty-four carat flecks of gold leaf arranged
as if on purpose. And gold dust on my face.
The partner down the block is copper,
a pocketful of new pennies in the sun.
I am awash with foliar shine, generosity
gathered in an array. I print it in
memory to carry with me against
the dimming of the year.
---
A Photo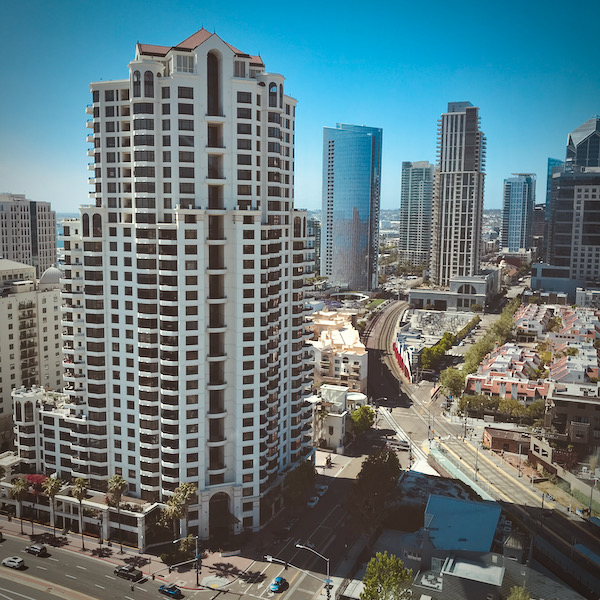 San Diego, CA, May 2020
---
Listening To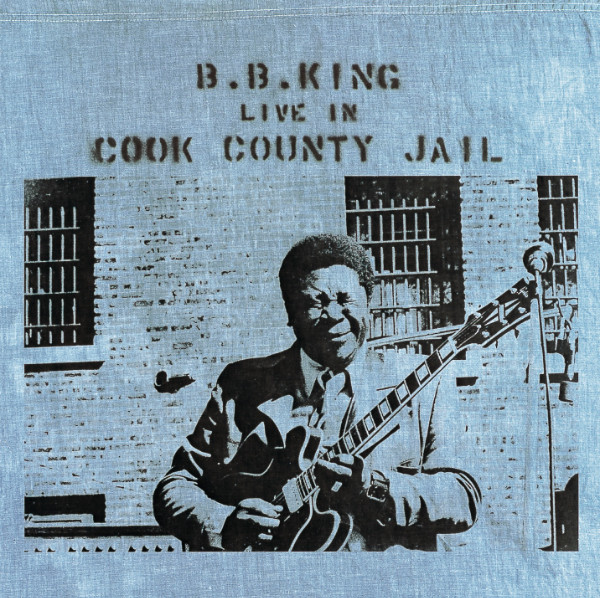 Live in Cook County Jail by B.B. King
---
Reading
Check out more of what I'm up to in the reading department at Goodreads.
---
Something to Watch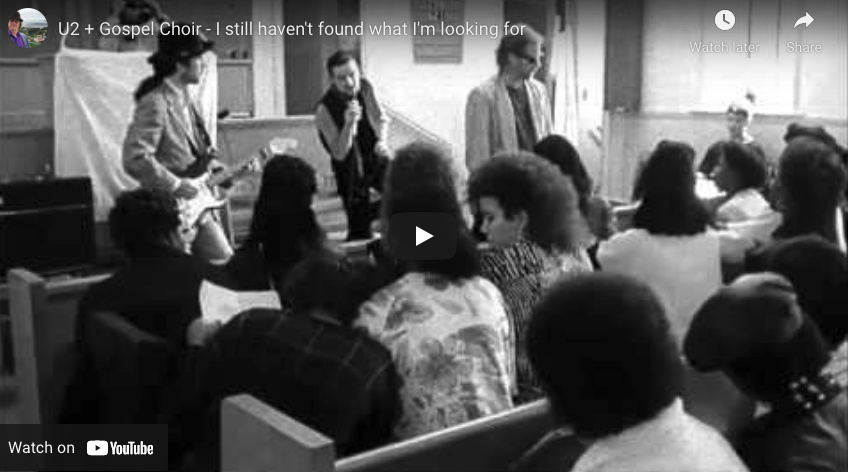 ---
In Case You Missed It
Check out the previous newsletter.
---
A Closing Quote
A society is moving toward dangerous ground when loyalty to the truth is seen as disloyalty to some supposedly higher interest.

— Marilynne Robinson