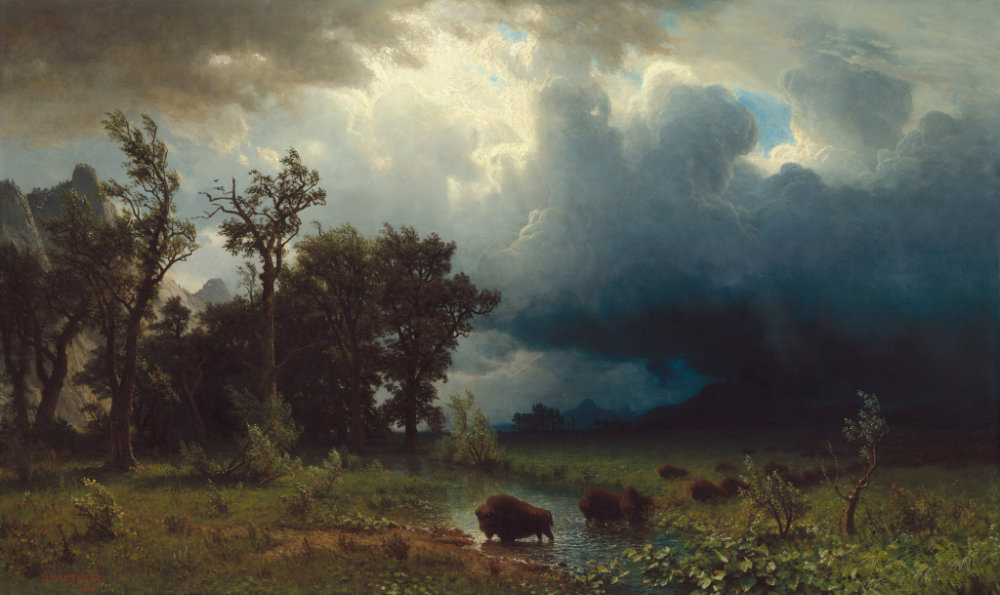 Albert Bierstadt, Buffalo Trail: The Impending Storm, 1869
---
Recently, a familiar passage of Scripture leaped off the page for me. Do you ever have that experience? I'm talking about James 1:2–4. I've read this passage numerous times, but, for some reason, its message captured my attention in a new way during this most recent reading. I'm considering preaching a sermon on it at the end of December, so I'll simply share a few working thoughts for the moment.
In three brief verses, James talks about trials, faith, perseverance, and spiritual maturity. I summarize his message this way: don't waste your trials.
Expect trials
James highlights the ubiquity of trials in the Christian life in verse 2: "Count it all joy, my brothers, when you meet trials of various kinds." Notice, he says when you encounter trials, not if. Trials are guaranteed, trials of all different shapes and sizes ("trials of various kinds"), ranging from minor annoyances to life-altering hardships. We will experience the kinds of trials that are common to all people living in a fallen world: sickness and disease, broken relationships, financial struggles, disappointments. As Christians, we will also encounter trials that result from seeking to be faithful to Jesus Christ in a world opposed to him. Jesus taught this (Matt 5:10–12; John 15:18–25), so did Paul (2 Tim 3:12) and Peter (1 Pet 2:12, 21; 3:13–17; 4:12–16) and the other authors of the New Testament.
James reminds us to expect trials. Let me say it again. Expect trials. I emphasize this because the Bible does. There's a reason Peter tells his readers not to be surprised by the difficult experiences they undergo (1 Pet 4:12). It's this: we are surprised by them. They catch us off-guard. We feel blind-sided. How many times has a trial prompted you to ask questions like "why me?" or "how can this be happening right now?" We protest that this isn't the way things are supposed to be. In one sense, that's true. God's design for the world has been marred by sin. It's right and appropriate to lament the brokenness of the world and our own lives. In the new creation, where sin is absent, trials will be no more. In another sense, though, hardship and suffering are "normal" and expected features of life in the present age. Our surprise betrays, perhaps, a certain degree of detachment from reality. Maybe what we mean by saying "it's not supposed to be this way" is that in the world we've imagined for ourselves, a world where we get to make the rules, there's no place for suffering. James 1:2 ought to disabuse us of such notions: "Count it all joy, my brothers, when you meet trials of various kinds." Expect trials!
Despite—or maybe because of—the difficulty, sorrow, and tough questions associated with them, trials can yield enormous spiritual benefits. However, the benefits aren't automatic. It's possible to waste your trials. This is what grabbed my attention. Verse 3 tells us that tested faith results in steadfastness or perseverance. Then in verse 4, James exhorts his readers to "let steadfastness have its full effect." In other words, respond properly to your trials. Allow them to accomplish their intended work within you. The implication, of course, is that it's possible not to allow trials to benefit us. I don't know about you, but if I have to endure hardship, I want to reap benefits from the experience.
So how do we derive benefit from our trials rather than wasting them? I see at least two ways in James 1:2–4.
Recognize your trials as coming from your Heavenly Father's hand
First, recognize your trials as coming from your Heavenly Father's hand. The difficulties and hardships you experience aren't random events. There's a divine design behind the trials. Your loving Heavenly Father brings trials into your life for a good purpose.
After calling us to rejoice in the midst of our trials, James explains that we can be confident God uses trials to refine our faith and strengthen us for the marathon called the Christian life. In verse 3 he says, "for your know that the testing of your faith produces steadfastness." The word "testing" refers to the process of refining silver or gold. New Testament scholar Douglas Moo remarks:
The difficulties of life are intended by God to refine our faith: heating it in the crucible of suffering so that impurities might be refined away and so that it might become pure and valuable before the Lord.
Tested faith produces steadfastness or endurance—the ability to keep putting one foot in front of the other despite the pain and exhaustion. Again, Moo says:
Like a muscle that becomes strong when it faces resistance, so Christians learn to remain faithful to God over the long haul only when they face difficulty.
Whereas the result of tested faith is steadfastness, the ultimate goal, according to verse 4, is maturity, being "perfect and complete, lacking in nothing." By bringing trials into our lives, God aims to produce within us "a wholeness of Christian character that lacks nothing in the panoply of virtues that define Godly character" (Moo). We won't attain the goal in this life, but the process has already begun, and Scripture reminds us repeatedly that trials are the means God uses to create Christ-like character within us.
Trials benefit us when we recognize that God is at work in them, when we trust that our wise and good Father in heaven has a good purpose for allowing us to experience hardship and difficulty. Thinking properly about trials is critical to benefiting from them.
Receive your trials as coming from your Heavenly Father's hand
The second way we benefit from trials, and this is closely related to the first, is by receiving them as coming from our Heavenly Father's hand. I think this is what's behind James's exhortation in verse 2 to "count it all joy" when we experience trials. He isn't saying that trials are enjoyable in themselves. The opposite is true. Trials are exhausting, they're painful, they can be quite frightening at times. He isn't saying Christians must endure trials stoically. His point is that, as painful as trials are, they're an occasion for rejoicing since we know that God is at work in our lives through them.
Now, it's possible to know intellectually that God has a design for our trials but refuse to accept them as coming from his hand. Instead of asking the Lord what he wants us to learn, instead of seeking to have our faith stretched, instead of asking for grace to endure, we blame others and nurse resentment. We grumble and complain. We withdraw from friends. We refuse to embrace the trials as divinely ordained for a good purpose and regard them rather as a threat to our well-being.
I fear that many Christians have responded this way to the pandemic during the past eight months. Many Christian men and women are consumed with anger at the government for imposing restrictions. It's the topic of every conversation. They frequently post about their anger on social media platforms and argue with those who think differently. Others have latched on to conspiracy theories about the virus, apparently in the hope that if they can convince enough people to adopt their narrative life will go back to normal. Many Christians seem to be paralyzed, unwilling to move forward trusting that God is sovereign over all things, even a global pandemic. They're in danger of wasting their trials.
There's much we can't know about the pandemic right now: would more aggressive action earlier on have reduced the need for shutdowns? What's the best way to protect human health without crippling the economy? How effective are the restrictions? Are politicians grasping for power? We don't need to know the answers to those kinds of questions to benefit from this unique trial. Instead, we need to be confident that over and above all the human agents who have contributed to our circumstances stands an absolutely sovereign God. Knowing this enables us to humble ourselves before him, to entrust ourselves to him, and to rest in his wisdom, love, and unfailing grace.
If you're struggling with trials right now, here's my encouragement to you: get on your knees and pray to your Father in heaven. Confess that you often fail to recognize his hand at work in your trials. Confess that you're afraid at times to receive them as coming from his hand. Acknowledge his sovereignty over your life and this world. Ask him for humility to be open to the lessons he wants to teach you. Ask for grace to trust him, even when you don't understand why he's allowing you to experience difficulty. Pray that you wouldn't waste your trials but that on the other side of them your faith would be stronger and your character more Christ-like.
---
Around the Web
Stay Home, All Ye Faithful by Shelley Puhak. She discusses correspondence between two seventh-century French bishops seeking to ban travel during a pandemic in order to protect the health of their communities. As Qoheleth said so many centuries ago, there's nothing new under the sun.
Stories of Grief Redeemed: An Interview with Janna Barber. Jen Rose Yokel, a contributor at The Rabbit Room, talks with Janna Barber about her new book Hidden in Shadow: Tales of Grief, Lamentation, and Faith. Here's how Janna described her book:
Hidden in Shadow is a memoir, not a how-to kind of book. It's a collection of stories from my life that demonstrate the value of expressing doubt and sorrow in an honest way. I don't believe there's a formula for how to deal with grief, so I tried to steer clear of providing easy take-aways for my readers. Instead, I chose to examine my memories with an eye focused on redemption, but hopefully not in a way that feels forced or fake. I'd like for people to be able to see themselves in my experiences, to feel a little less alone, and a lot more seen and understood.
---
A Poem
Joy
By Malcolm Guite
How does she come, my joy, when she comes walking
Over the wasteland and the empty waves?
She comes unbidden between sleep and waking,
She comes like winter jasmine on cold graves,
She comes like some swift wind, she fills my sails,
And on we surge, cresting the wine-dark sea,
The fine prow lifting, as my vessel heels,
The tiller tugs and quivers and I'm free
Of all the land's long cares. As that brisk breeze
Sings in the thrill and tremor of taut stays,
So my heart's rigging, tuned and taut as these,
Sings with the wind that freshens into praise.
For when Joy comes, however brief her stay,
She parts my lips and I know how to pray.
---
A Photo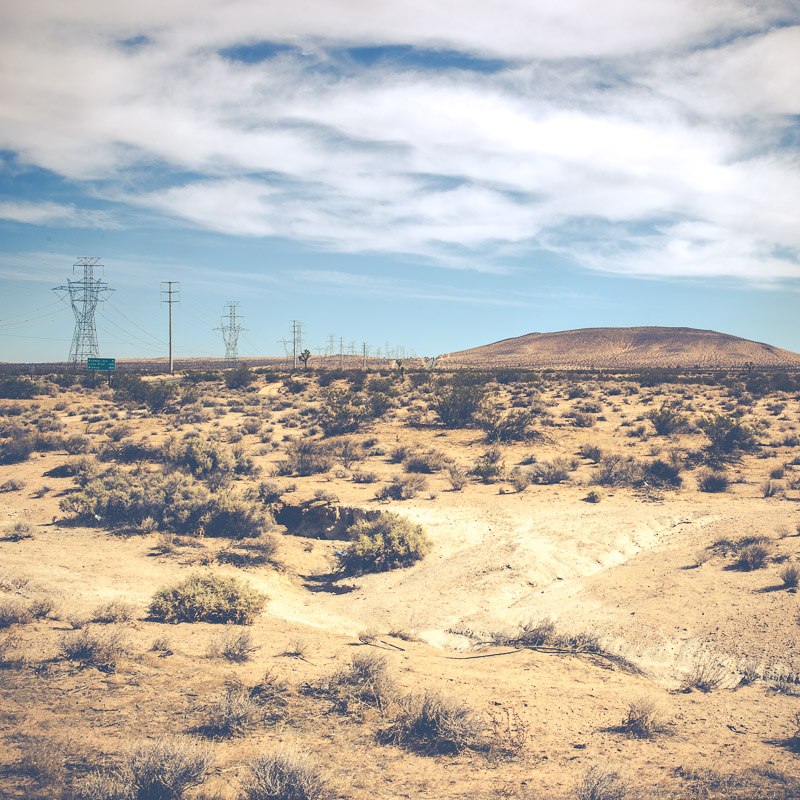 U.S. Route 395 near Kramer Junction, June 2018
---
Listening To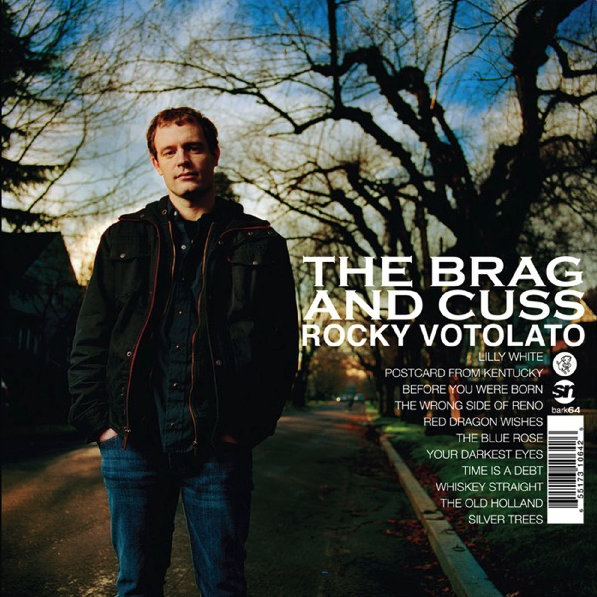 I especially like the track "Postcard from Kentucky".
---
Reading
---
Something to Watch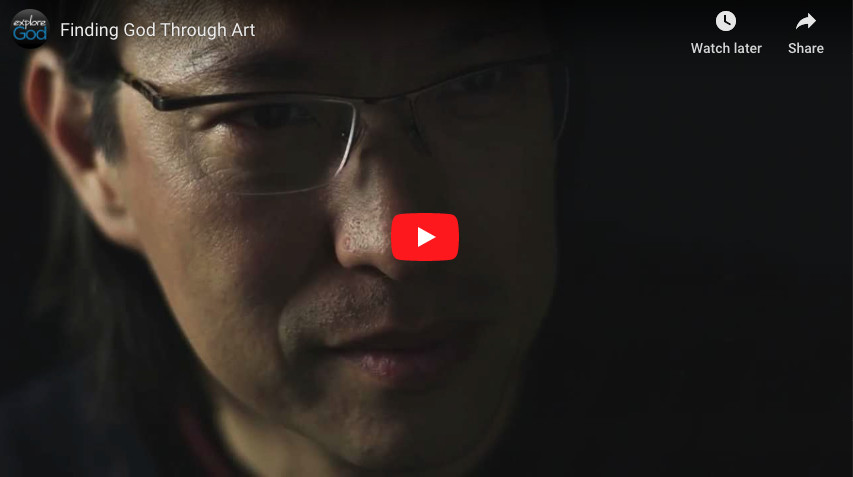 Artist Makoto Fujimura, whom I wrote about in a previous newsletter, shares how art was instrumental in his conversion to Christianity.
---
In Case You Missed It
Check out last week's newsletter where I provide a list of several fact-checking websites that can help you evaluate claims about the recent presidential election.
---
A Closing Quote
Suffering people need to be able to weep and pour out their hearts, and not to immediately be shut down by being told what to do. Nor should we do that to ourselves, if we are grieving.

— Timothy Keller, Walking with God through Pain and Suffering