Welcome to this week's edition of In the House of Tom Bombadil.
---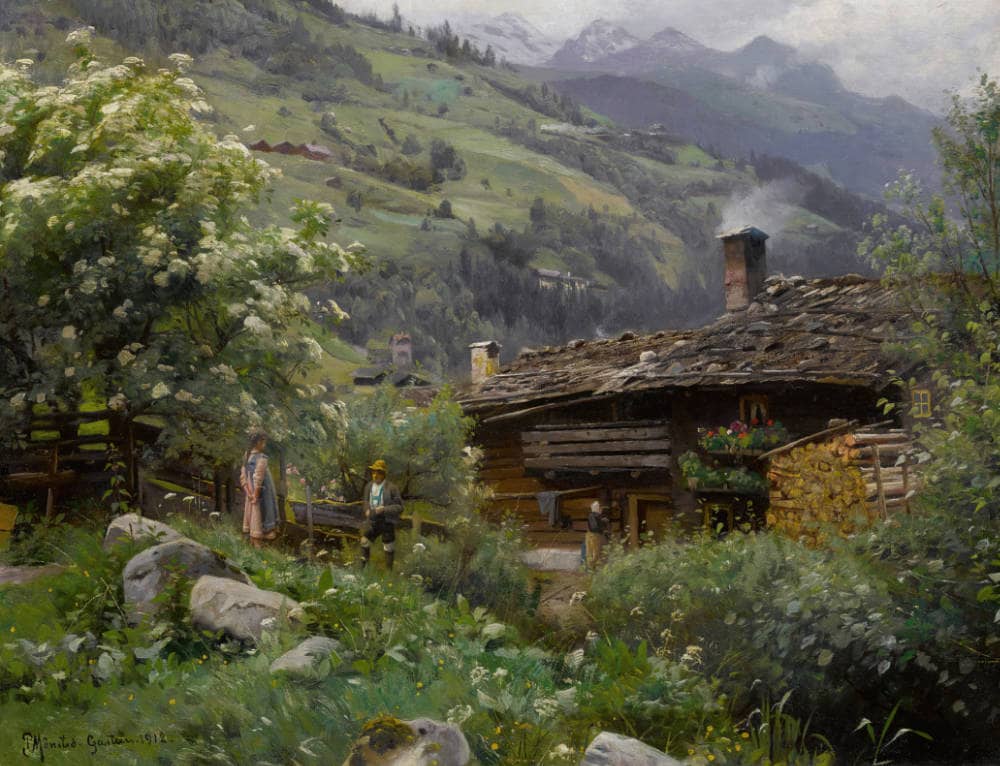 Peder Mørk Mønsted, A Cottage in Gastein, Austria, 1912
---
Recently I've enjoyed reading Common Good, a magazine (and website) that explores the intersection of faith, work, and economics. Curtis Wood's article about the 18th-century poet Phillis Wheatley, titled "Phillis Wheatley and the Tragedy of Enslaved Creativity," is particularly interesting.
In the late 18th century, a young Black baby, whose birth name remains unknown, was born to a loving father and mother in Senegambia, West Africa. That region represented an ideal location, because of its geographic proximity to Europe and the British colonies, for shipping goods and services through a mass distribution system called the transatlantic slave trade. The French and British battled to establish control over the region, to secure access to the sale of the West African product. The Black baby's childhood radically changed when enslavers stole her away from her parents. Nevertheless, the girl who would be known as Phillis Wheatley became one of the most prolific 18th-century poets and the mother of America's Black literary tradition, all through the tutelage of persons with both pure and impure motives.
Check out other articles like "What Bob Ross Can Teach Us About Faith and Work" or "Theology Isn't Enough to Shape Workers."
---
Around the Web
What Masks and Vaccine Mandates Mean for Religious Liberty by Russell Moore. Moore is the former president of the Ethics & Religious Liberty Commission, so he knows a thing or two about religious liberty. His thoughts on the matter are worth considering.
Someone may resent having to wear a mask on a Disney cruise. Someone might think the local public school system is too demanding on mask policies with young children. A nurse might resent having to have a vaccine to work in her hospital because she doesn't trust the injection. Those are all legitimate points of debate, I suppose, but they are not religious liberty matters. Thinking that a mask restricts your breathing the way God intended or that FDA approval of the vaccine didn't meet your standards or whatever—these are not religious liberty questions.

We all have ideas about things for cultural or political reasons—and we should argue those things in those terms. If we call religious liberty what is not religious liberty, we jeopardize religious liberty.
Paolo Pettigiani Shows Us the Wonders of Dunaliella salina. Stunning photographs of evaporation ponds in Camargue, France.
Photographer Paolo Pettigiani gives us a vibrant look at Dunaliella salina, in Camargue, France. This special type of algae can survive very salty environments, making it ideal for evaporation ponds like these in France.

Pettigiani always has a great eye for capturing surreal-like scenery, and it's on display in this latest series, utilizing drone photography to get clever perspectives of these otherworldly pools. We especially love the overhead angle of the car navigating its way down the narrow gravel road, seas of pink on one side, green on the other.
Jesus Isn't Scared of My Suffering and Questions by Bethany Barnard, a Christian woman who suffers from severe OCD and severe depression.
One evening I remember burying my face in the carpet, wailing and screaming, cussing and praying. I felt trapped. Scared. Abandoned. I was very aware that I was not OK.

My therapist referred me to a specialist in obsessive compulsive disorder (OCD). I began weekly (and sometimes twice-weekly) therapy. I began seeing a psychiatrist to find the SSRI (selective serotonin reuptake inhibitor) that was right for me. It was small comfort at the time to have answers for things that had eluded me as long as I could remember.

The predominant feeling was, Wow, I am really messed up. This is embarrassing. And a good degree of How much of my life has been tainted by this? How can I be a Christian who's honest about the questions I have without "going too far"?
---
A Poem
Singing Bowl
By Malcolm Guite
Begin the song exactly where you are,
Remain within the world of which you're made.
Call nothing common in the earth or air,
Accept it all and let it be for good.
Start with the very breath you breathe in now,
This moment's pulse, this rhythm in your blood
And listen to it, ringing soft and low.
Stay with the music, words will come in time.
Slow down your breathing. Keep it deep and slow.
Become an open singing-bowl, whose chime
Is richness rising out of emptiness,
And timelessness resounding into time.
And when the heart is full of quietness
Begin the song exactly where you are.
---
A Photo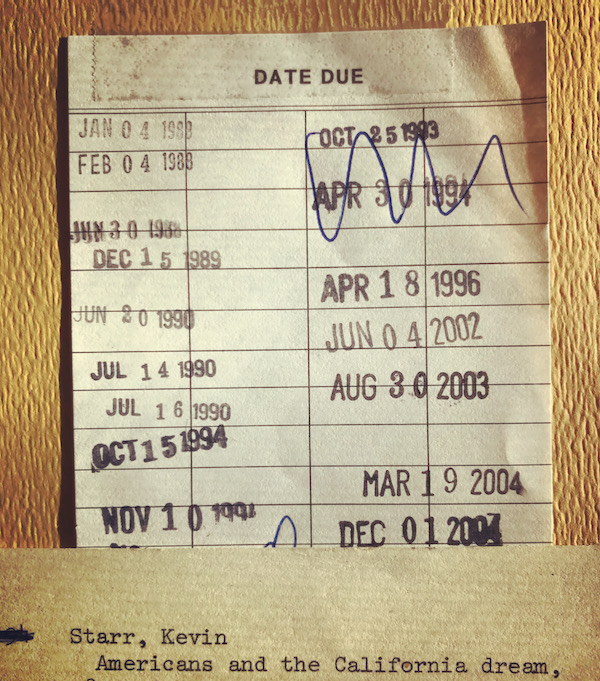 Inside front cover of a library book
---
Listening To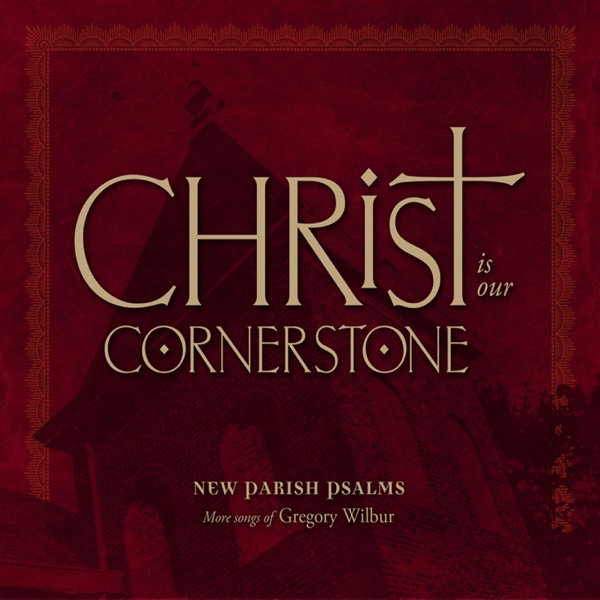 Christ is Our Cornerstone: New Parish Psalms by Gregory Wilbur (Listen on Apple Music | Listen on Spotify)
---
Reading
Check out more of what I'm up to in the reading department at Goodreads.
---
Writing
I wrote up a brief report—it's mostly photos—on a birding expedition along the Bernardo Bay Trail at Lake Hodges.
---
Something to Watch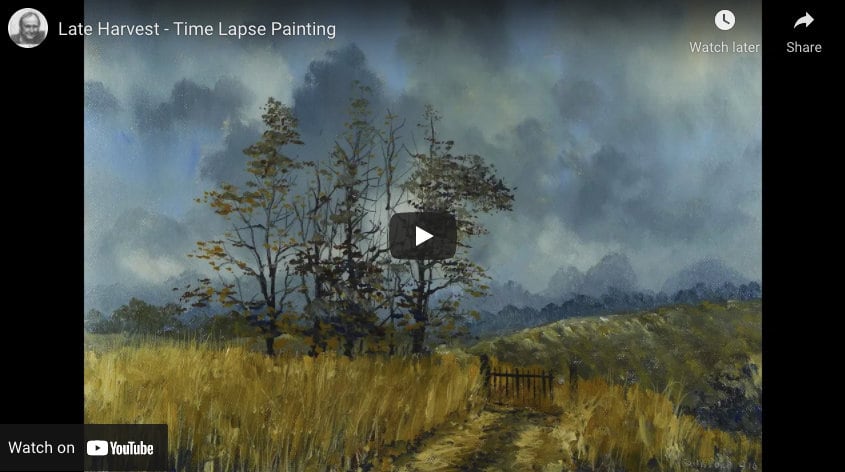 ---
In Case You Missed It
Check out last week's newsletter.
---
A Closing Quote
Jesus reestablished our fellowship with the triune God. Out of the Father's love the Son and Spirit are sent to carry out the work of re-creation in our lives and this world.
— Kelly M. Kapic