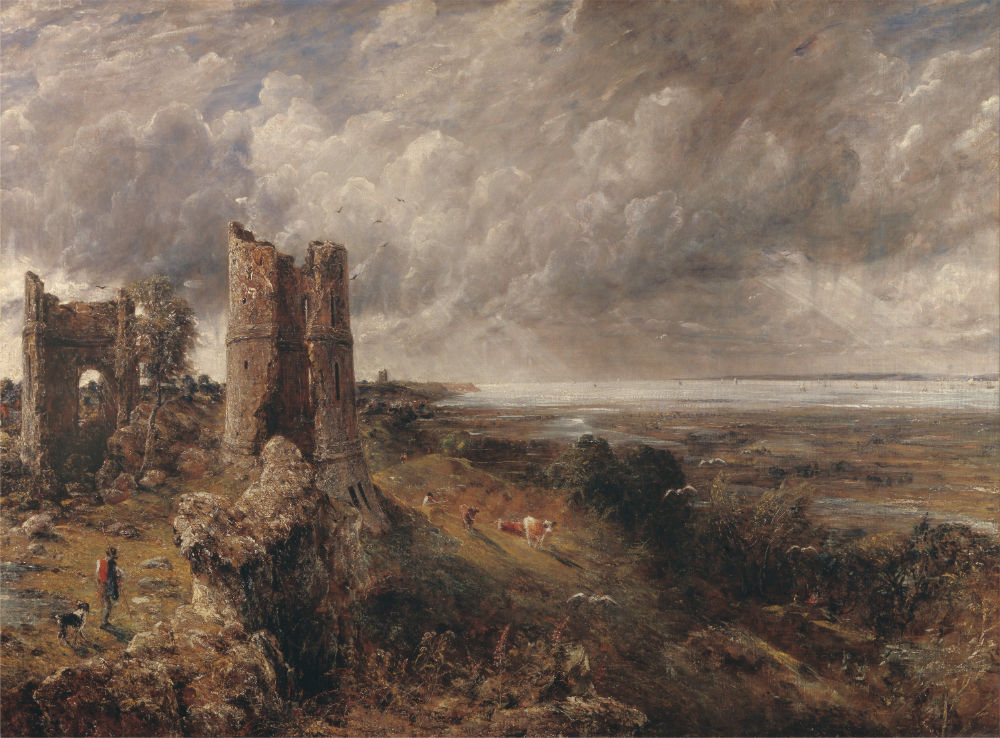 John Constable, Hadleigh Castle, The Mouth Of The Thames–Morning After A Stormy Night, 1829
---
As I mentioned last week, Advent is a season of waiting, not for Christmas but rather for "our blessed hope, the appearing of the glory of our great God and Savior Jesus Christ" (Titus 2:13). In that sense, Advent is a microcosm of the Christian life: we "groan inwardly as we wait eagerly for adoption as sons, the redemption of our bodies" (Rom 8:23).
Betsy Childs Howard says this:
Advent is about more than waiting for Christmas. The word "advent" means "coming." During Advent, we not only remember that Jesus came to earth as a man; we prepare our hearts for his second coming. When we sing, "O come, O come, Emmanuel," we are not role-playing what the ancient Israelites must have prayed before the coming of the Messiah. No, we are praying that Emmanuel would return and make right all that is wrong with the world. When we sing, "Let every heart prepare him room," we are not retroactively chastising the innkeepers of Bethlehem; we are preaching to all of the souls within earshot to be ready to meet their Judge and Maker unafraid.

The timing for this emphasis on Christ's return couldn't be better, in my opinion. Just when we would like to be happiest, and are therefore, ironically, the saddest, we remember that not only has Christ come, he has promised to come again. This life is not our only shot at happiness. It is a brief prelude to the life to come where we will find pleasures evermore. In the presence of Jesus, we will not regret anything we lacked in this life.

If your heart is heavier than you'd like this Advent season, take hope that the joys of Christmas aren't ultimately what you wait for. The very best Christmas—one in which every family member sits around the table, speaks sweetly to everyone else, and prefers giving to receiving—is a pale shadow of the rejoicing to come. Let the fact that your heart aches point you beyond Christmas to the better celebration still to come. Join with the voices of Christians around the world, who together pray, "O come, O come, Emmanuel."
I have more songs to help you wait and watch for Christ this week.
---
"Comfort, Comfort My People" by Page CXVI is based on a 1671 hymn by Johannes Olearius and draws on Isaiah 40.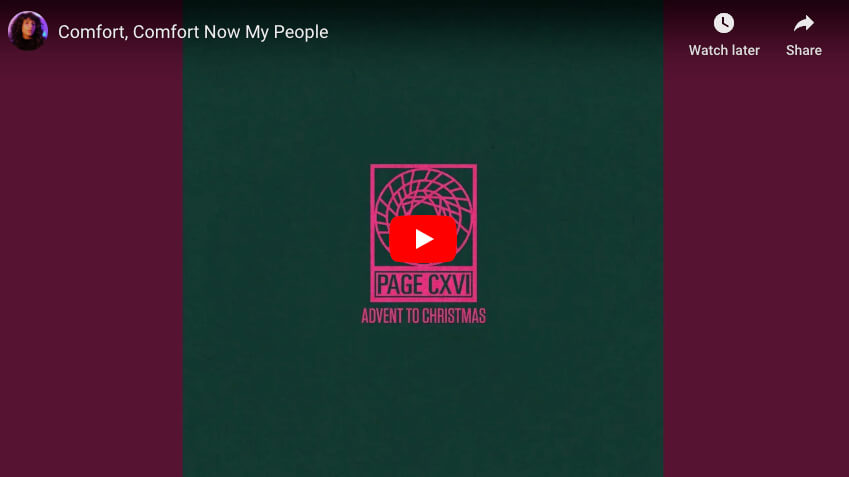 ---
The Old Testament prophets—Isaiah, for example (Isa 9:1–7)—made extensive use of darkness and light imagery in their prophecies about the coming Messiah. Likewise, the Gospels employ this imagery in their accounts of Christ's first coming (e.g. John 1:1–18; Luke 1:67–79). The Book of Common Prayer's "Collect for Aid Against Perils," on which the hymn below is based, picks up on these themes:
Lighten our darkness, we beseech you, O Lord; and by your great mercy defend us from all perils and dangers of this night; for the love of your only Son, our Savior Jesus Christ. Amen.
While not specifically a prayer connected with Advent, it expresses the wonderful news that Jesus is the Light of the World who came to lighten our darkness with the radiance of his truth and grace.
I've been enjoying Greg LaFollette's musical version of the prayer.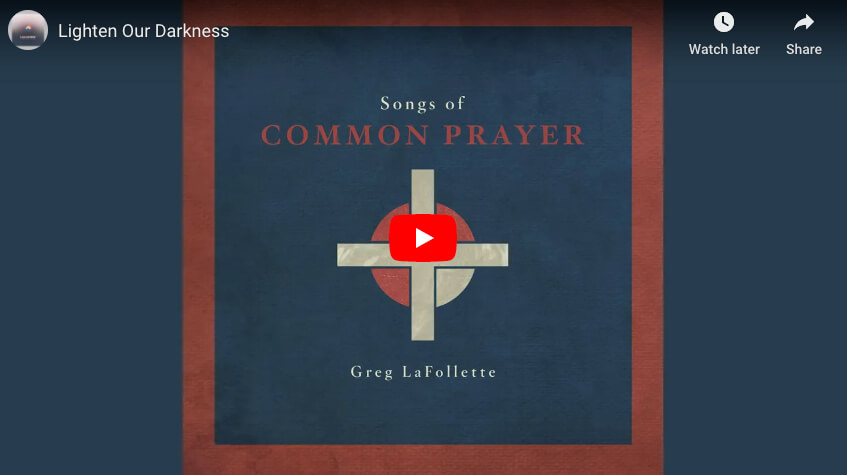 ---
A couple of songs from Rain for Roots that kids will enjoy. The whole album is worth a listen.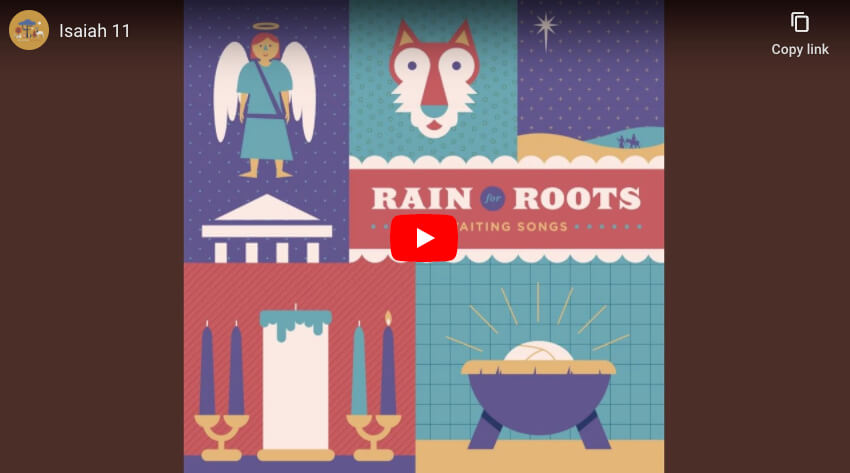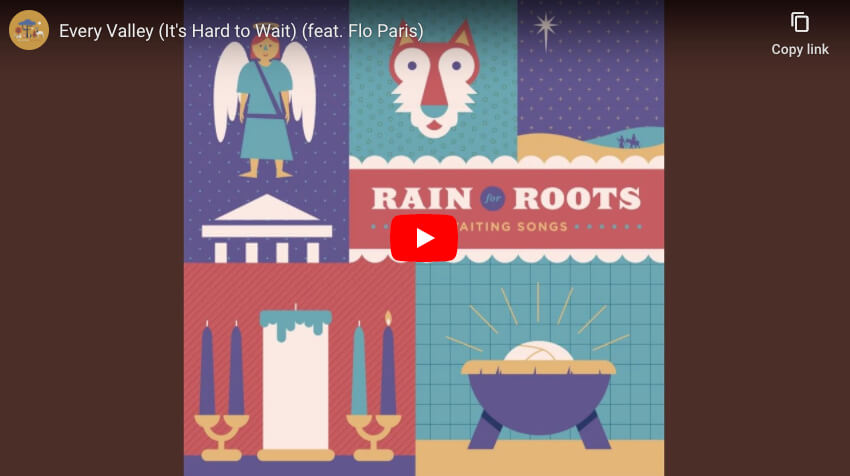 ---
Finally, "Savior of the Nations, Come" is a 4th-century hymn written by Ambrose, the Bishop of Milan, who played an influential role in Augustine's conversion.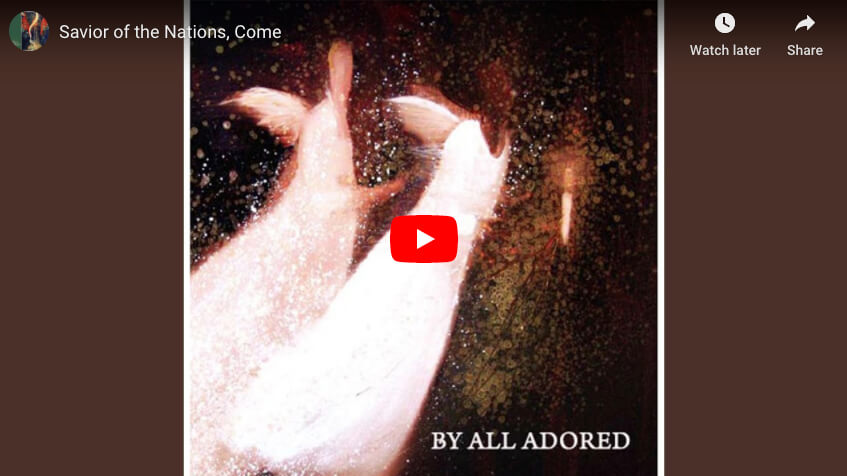 ---
Around the Web
How to Pray the Psalms by Christopher Ash. I can't believe I haven't shared this already. Christopher Ash has taught me much about the Psalms. In this article, he talks about using them in your prayer life.
If you want your prayer life to be shaped by the word of God — as I hope you do! — you cannot do better than to make the Psalms a central part of your prayers. For in the Psalms we have words that God has given us to speak to God. Such a rich tapestry of praises, laments, meditations, requests, and urgent supplications is given to us that we neglect it at our peril. The Psalms tie our personal prayers to the corporate prayers of the people of Christ in every generation. They warm our hearts, inform our minds, and shape our wills.
Wendell Berry Reads His Poems. Listen to Berry read a collection of his poems, including "The Peace of Wild Things" and two from his Sabbaths collection.
How We Reason About Covid Tradeoffs by Ben Peterson. An instructive example of thinking through tough decisions regarding public health measures.
Our pandemic decisions should be about defending the dignity of suffering people, not choosing between lives and money…Yielding no simple formula, the dignity principle forces us to consider the full reality of the difficult tradeoffs in front of us. In this, it has a certain air of the tragic. Yet it is also ennobling, pointing us toward a vision of society that renders due respect to each and every person, a vision worth pursuing as best we can.
---
A Poem
The following poem is a response to Psalm 57. Listen to Malcolm read it here.
LVII Miserere mei, Deus
By Malcolm Guite
Until salvation dawns, and Christ appears,
Until this tyranny be over-past,
Your wings will cover us and calm our fears.
So fix our hearts upon the joys that last,
That even though we walk amidst the fire,
Where threats and taunts and curses are still cast
To drag us down, instead we will rise higher
In your great mercy, lifted into heaven,
The mountain country of the heart's desire,
The country where our sins are all forgiven.
And there we'll sing and praise you every morning.
Though darkness still dwells here, the clouds are riven
By lightning strikes of grace. Though here I'm mourning,
Already in your kingdom my heart dances,
And even here I'll sing, for day is dawning.
---
A Photo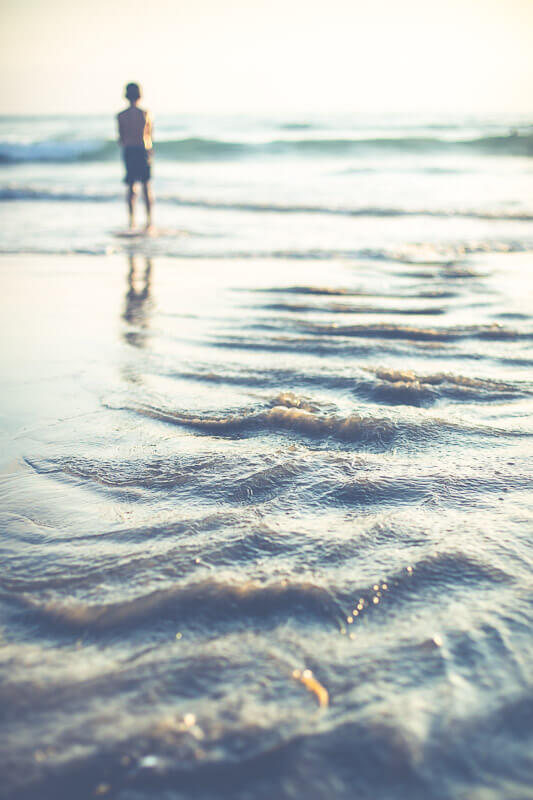 Moonlight Beach, Encinitas, CA, 2017
---
Listening To

Songs of Common Prayer by Greg LaFollette
---
Reading
---
Something to Watch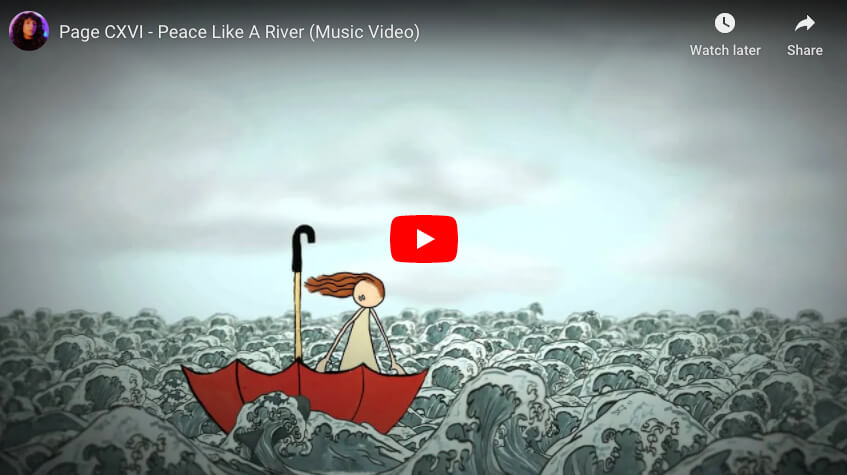 ---
In Case You Missed It
Check out last week's newsletter where I talk about songs to help you watch and wait during Advent.
---
A Closing Quote
To mourn and to protest is to testify that the gifts of creation are truly wondrous, that the communion with God and others that we taste in Christ is truly the way things are supposed to be—thus alienation and death are not truly "natural" but enemies of God and his kingdom.

— J. Todd Billings, Rejoicing in Lament: Wrestling with Incurable Cancer & Life in Christ