Gene Simmons might be one of the most polarizing personalities on the planet. He co-founded one of the most controversial bands of the 1970s, has allegedly had his way with thousands of women, has run magazines, written books, hosted talk and reality shows, and has revolutionized music marketing and merchandising. I've always had a soft spot for The God of Thunder, but I'm never surprised when I find someone who hates him. For better or worse, he's one of the reasons I'm a music nerd.
In Edgar Wright's 2017 movie Baby Driver, the main character, Baby (played by Ansel Elgort), is a music nerd himself. He has tinnitus from a car accident he suffered as a child. The accident also killed his parents, more importantly, his mother. She was a singer and instilled in the young Baby a love of music. Since acquiring the "hum in the drum," he listens to music constantly. With various components of stereo equipment, he also makes his own: glitchy, analog collages made from recordings of conversations, various samples, and beats banged out on keyboards and other music machines. Never without his earbuds, Baby sings and plays along, mimicking the instruments on tables or steering wheels.
When discussing a song with her name, Debora (Lily James), Baby says the song is by "Trex." Here is where Baby's nerdom and mine diverge. As everyone knows, the band's name is "T. Rex," not "Trex," but Baby's mispronouncing of the name illustrates that he's more interested in the music itself and not the bands or information surrounding them. The kind of nerd I am couldn't tell you the key a song is in or how to play the first note, but we know the name of the band. Not only that, but we also know that the song "Debora" was recorded back before Marc Bolan had shortened his band's name from Tyrannosaurus Rex to T. Rex and helped spread the glam through rock on a global scale.
The first record I ever bought with my own money was Gene Simmons' KISS solo record. In 1978, the four masked men each released solo records. Gene's wasn't the best corner of the square (Ace Frehley's can easily claim that spot), but it was probably a solid second, even if a distant one. Because of things like those solo records, KISS fans knew all the members, their roles, their alter egos. The Wu-Tang Clan notwithstanding, most bands aren't promoted as collectives, and most of their members aren't promoted as individuals. KISS was my first favorite band and Gene was my first favorite member.
This is back when a Journey album cover or a Rob Roskopp skateboard graphic would inspire a story that could occupy your mind for months. The wayward spacebug, once captured and then escaped. The monster breaking through the target just a little more on every board. I never owned either a Journey record or a Rob Roskopp deck, but you'd see the images in the magazines or at the record store or skate shop, and your mind would wander. KISS is a band that invited investigation from its young fans. From their comic-book personae, superpowers, and devilish face paint to their catchy, cheesy songs, they had a lock on the imagination of preteen boys for over a decade. We had to dig deeper, and, thanks to a massive merchandising arm, there was always more to find: comic books, pinball machines, action figures, and the movie, KISS Meets the Phantom of the Park (1978), among other things.
In the second grade, I saw KISS live in Biloxi, Mississippi on what was to be their last tour in the makeup until the inevitable reunion tours. KISS remained my favorite band for the next few formative years. In middle school, my friend Keith Vanderberg introduced me to Oingo Boingo. Oingo Boingo was the first band whose lyrics actually made me think about things. Danny Elfman's songwriting elevated my expectations. Bands like KISS were soon on their way out of my shoebox of cassettes, and bands like Talking Heads, The Police, and The Clash were in, eventually giving way to the hardcore of 7Seconds and Minor Threat, the hip-hop of Boogie Down Productions and Public Enemy, and the indie rock of Superchunk and the Grifters.
At my first staff meeting for Tacoma, Washington's Pandemonium! Magazine in 1994, the guy next to me pitched a story on the new Oingo Boingo record. I leaned over and whispered to him that I didn't realize they had a new record. He said he'd just gotten back from Elfman's house: "Give me a ride home, and I'll give you a copy." That record ended up being Boingo, their last as a group. Once I'd moved on from Oingo Boingo, Elfman had as well. He has scored many movies you've seen. He's worked with directors like Tim Burton and Gus Van Sant, an on movies from Pee Wee's Big Adventure (1985) to The Woman in the Window (2021), as well as many in between like Beetlejuice (1988), Batman (1989), Good Will Hunting (1997), and The Circle (2017). He even composed the theme song for The Simpsons.
Gene reemerged sometime later, impressing me with his indie-rock knowledge. In some music magazine in the early 1990s, Gene talked at some length about the lineage of Teenage Fanclub, including BMX Bandits and his love of Eugenius. This seemed not only out-of-character for him, but also oddly too well researched not to be genuine. It was impressive.
Fast-forward a few more years, and I had moved up to editor of Pandemonium!. KISS had reunited for what would be the first of several top-grossing tours in the old makeup. In a fit of nostalgia, we were planning to put them on the cover of our Halloween issue. Our staffer Dave Liljengren was handling the interview, but when Gene called him to chat, Dave was on his way out the door to something he apparently could not miss.
Dave: "Sorry, Gene. I'm walking out the door. Can you call me back at the same time tomorrow?"

Gene: "Not a problem."
Now, you'd think that this on-and-off freelance writer for this little regional rag in Tacoma, Washington had just blown his one chance for calling Dr. Love (that's certainly what I thought), but I'll be damned if Gene didn't call Dave back the next day and do the interview as planned. We didn't end up using it (Finding out before we went to press that the October 1996 issue was going to be our last, I put another of my all-time favorite bands on the cover: the mighty Godflesh), but the point is that Gene Simmons could be bothered to call back the next day.
So, say what you will about Gene Simmons. He is all of those things: a slimy, brilliant, shameless, hokey, flamboyant, cheesy, innovative, and a giant still casting his long shadow from my distant past.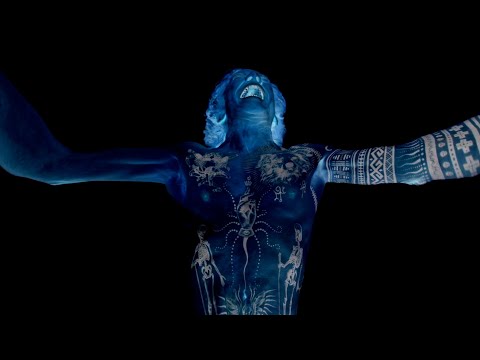 Danny Elfman, on the other hand, just released a new record of punky prog-pop. Big Mess is as dark and weird as anything he ever did with Oingo Boingo, but tinged and tainted with the times. Imagine the rambunctious new wave of that band of misfits, combined with Elfman's orchestral knowledge of decades of film scores, then compressed by recent politics and a year-long lockdown, and you're almost there. He even redid the Oingo Boingo song, "Insects."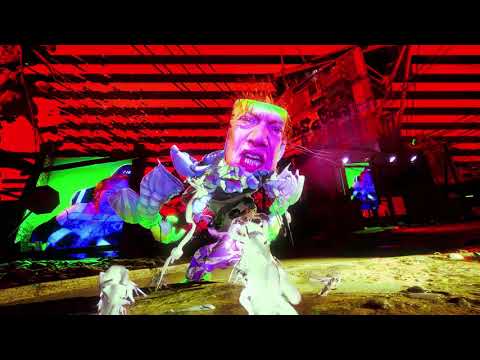 Again, Elfman was the guy who taught me that music could be about something and introduced me to the music that would shape my mind as a teen. Now, music "about something" is typically the last thing I want to hear, but Big Mess has been on repeat in my house and in my head since it came out last month. The anger, the angst, the energy: decades on, he's still got it.