I've been writing poetry since before I could write. I would shout them out in alliterative, repetitive, rhyming couplets, and my mom would take dictation. Once I started writing, I wrote poems, short stories, comic books, fake newspapers.
In high school, I took to making zines publicly and writing poems privately. Everyone I looked up to was a poet of some fashion. From the smart sense of Danny Elfman and David Byrne to the gothic verse of Robert Smith and Andrew Eldritch, from the street knowledge of Ice-T and KRS-One to the hardcore chants of Kevin Seconds and Ian MacKaye, poetry was the process, the worded frame for the world. So, I started writing my own again, stilted little stanzas of teen longing and angst, mostly designed to make me seem deep to my friends and interesting to girls.
Last spring, when the lockdown started, I found it difficult to focus on the larger projects I had in progress. In the months before, I'd started writing silly little poems about odd memories I had, tiny stories that didn't fit anywhere else. I went back to those when I couldn't think any larger. I eventually moved on to short stories and finally back to book-length writing, but not before I amassed a small collection of fitful misfit verse.
All of this is to say I have a poetry collection coming out today from Close to the Bone Publishing. Abandoned Accounts: Poems, 2020-2021 has those silly memories I started writing down, including reflections of walks in the woods at my parents' house in the hinterlands of southeast Alabama, encounters with favorite bands and somewhat famous people, tales of travel and intrigue, and a few stray poems from as far back as 1990. It's available in paperback and on the Kindle today!
Here's a taste: the great Scott Cumming reading "Virga" from Abandoned Accounts: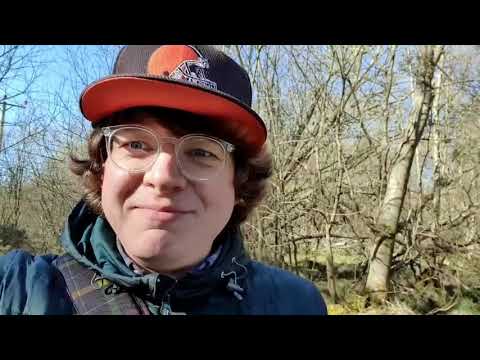 Many thanks to Steven J. Golds and Craig Douglas for making this happen, to the mighty Bone Crew and their separate ways, and to Scott for the reading.
It's a fun little book of verse. Get a pretty blue paperback for $7.99 or the Kindle version for only $3.99!
Thank you!
More soon,
-royc.
http://roychristopher.com