hey there, reader,
welcome back to another issue of returning to the Source (R2TS)! i hope you've been able to find sweetness amid the storms and sweltering heat, though i'd understand if it's been growing more difficult to savor it. these summer days have been sensuously heavy with possibility, yet saturated with blood. there's barely any time to grieve or recover from the daily disasters, let alone time to strategize and resist. we're now up against two pandemics, rising evidence of climate crises, skyrocketing costs of living, accelerating waves of fascist violence, and still we're expected to go on with "business as usual." in some ways, i feel like i've turned away from the duties of getting free, scrolling and sitting around more than i've been redefining and fulfilling my role in the struggle for liberation. in other ways, suspending myself inside this somewhat-insular chrysalis has given me new perspective. i'm grateful for all the personal changes i've gone through over the last couple of months, even if a lot of them didn't arrive easefully.
+ +
+ +
i never though that Trap House 3 could ever make me cry. this tape got me back into Gucci Mane in a big way while i was in college, and ever since, i've been an enthusiastic fan. he shares a birthday with my father, and i'd sooner celebrate the Aquarius i'm not related to, if that gives U any indication how i feel about either nigga.
Gucci Mane was meant to play a music festival in Atlanta the first weekend of this past June, so naturally i purchased tickets the same day they went up for purchase. i couldn't have dreamed anything more perfect than for me to see my favorite rapper in the city where he made a name for himself, but of course, we make plans and the Trap God laughs: the festival was unexpectedly cancelled, much to my disappointment.
i'd put it out of mind until the weekend arrived, and i almost didn't clock it. not because i didn't care anymore, but because i had met someone new. her Alabama-bred charm, dreamy eyes, and musical spirit all drew me into a heady haze of infatuation as we attached to each other at the hip like long-familiar lovers. an undeniable, unprecedented magnetism pulled us together: our first date lasted 10 hours, and our second date spilled across a couple of days. it felt like fate that we had found each other.
a flash of lucidity momentarily penetrated the spell of our sprawling second date, and i suddenly remembered aloud that my day would have been drastically different if the festival had gone on as scheduled. of course, i was happy to be at her side, but still. it was Gucci.
we were out walking the Beltline, so once we made it back to her bright blue pickup truck, she took it upon herself to give me a show instead, dedicating "Point in my Life" to me before she started to serenade me. then, if i wasn't already awestruck, she followed up with a hype performance of "Use Me," ad-libs included. the bass knocking from her speakers was outmatched only by the thrumming in my chest. something approaching love brimmed in the air between us, threatening to spill and overtake us both.
now, as i unearth myself from the wreckage of the fragile world we built together, i haven't been able to play that mixtape. the mere thought of "Point in My Life" brings a rush of tears to my eyes, blurring the vision i have of the lyrics slipping effortlessly through her easy smile. all i can see is how simple it was, how simple it all could have been.
+ +
+ +
i never thought that HRT could ever stop me from crying. they didn't mention that in any of the brochures i read. i got a lot of what i expected and desired: a deeper voice, an absent period, a heightened sense of outward gender-illegibility, but nothing prepared me for the drought. for most of my life, it wouldn't take much to move me to tears. i've sobbed over fluffy animals and full moons, wiped away small deluges from tragedy or fits of laughter. i've even relished having a full breakdown while sitting in an airport gate, unafraid to have strangers witness me in a watery moment of vulnerability.
when i started microdosing T in September 2019, my heart got broken for the first time. my then-partner and i had decided to do long distance in July of that year, they completely ghosted me for the entire month of August, and then they finally re-appeared sometime around my first shot to admit via email they'd cheated on me. right after this unimaginable blow landed, my mom found out (against my wishes) that i had started HRT, and her transphobic reaction created a massive rift between us. i cried oceans then.
imagine my surprise when, over time and across doses, a dull blankness began encroaching on the space between my heart and my eyes. my ability to feel deeply shrank to the point where i struggled to even identify my emotions unless i experienced extreme joy or distress. on the off chance that tears ever sprung, they would only brim at my lower lids, never spilling over to take me towards something approaching relief. it was maddening, to desire catharsis and be left with drying eyes.
+ +
+ +
Saturn, planet of harvest, boundaries, and diligence entered Aquarius in March 2020, right as COVID-19 gripped the world. this cosmological ingress into the sign of innovation and change-making signaled that we would have to confront tough lessons related to personal and collective responsibility and future-building. by that point though, i was already high on the crest of a learning curve as i discovered how my changing form could wrap itself around the aches of loneliness and betrayal. my wishes to medically transition pushed my mother to invisibilize me, as if i were disembodied soul haunting the space that used to be occupied by a woman, her daughter. tried as i might to have her understand me, i grew frustrated at the resistance and denial, so i turned away. the silence stretched between us for months; within it, i confronted a deep longing for knowledge about my lineage, believing that my estrangement from both my parents meant that i had no access to our family's history. blessedly, my friend Anneliese showed me i was mistaken by instructing me on how to build my first altar so that i could steward connections with the spirits that possessed the ancestral wisdom i sought.
this multilayered meta/physical awakening had me searching for refuge wherever i could find it, and i gravitated towards the symbols of butterflies as my face, voice, and body started to show the effects of testosterone. i started resonating with how the ephemeral grace of their final form belied the grueling process of becoming what they must. prior to arriving as the imago (Latin for "image") that flutters by, the pupa must decompose its matter and remake itself into a metamorphic miracle. learning this led me to recast butterflies as emblems of Black trans people, alluring yet vulnerable for how we unapologetically embody an otherwise. in flight, we catch the eye, but the beholders of the gaze often desire to capture us and clip our wings. butterflies reminded me how, in an extractive anti-Black world, (hyper)visibility often denies safe places to alight.
fortunately, the pockets of sanctuary i crafted for myself didn't exist solely in the symbolic realm. i turned towards my friends and comrades for extra support as i nursed my wounds, finding a particularly sacred balm in the time i spent with my besties in Bulbancha for Mardi Gras. unknowingly edging towards the precipice of a global health crisis, we blissfully floated through the spirit-suffused city on a high of chargrilled oysters, beignets, and Black trans camaraderie. on the main day of celebration, we opted to join the crowds at the Zulu parade, and we marveled at the overflow of Black ecstasy in the streets and on the sidewalks, everyone's smiles outshining the beaded necklaces flung from the floats.
the Zulu Parade ended and we started wandering towards the French Quarter slush. something on the sidewalk caught my eye right as i was about to trample it underfoot. i sidestepped the object and saw it was a large white card with rounded edges and ornate design, its center punctuated by an inscrutable moonlike face. somehow it was completely pristine, with no stains or tatters. i flipped the card and there was my message, like it had been dropped from the sky just for me:
[image description: in my left hand i hold a card that features a portait person dressed as a green caterpillar flying a kite of a golden butterfly. underneath the image is the following poem in black text: "Mysterious designs of fate/are hidden from the mortal eye/Secretly inside the worm already sleeps the butterfly."]
i took this as a sign that i was rightfully following my destiny, even if i couldn't share it with everyone i'd originally wished could be present for it. i was lucky enough to be compassionately witnessed by my closest chosen family as i transitioned, so i allowed them to buoy me as we roamed the earth alongside the riverbanks. we flew back to Ohio on the leap day, and in a few short weeks, we sheltered in place inside our homes, unsure of what the future might hold. COVID-19 positioned all of us to navigate challenges regarding intimacy, care, and embodiment, though many of us had to do this while under greater duress: disabled, neuroexpansive, and immunocompromised folks; workers classified as "essential" when the State really meant "disposable"; survivors placed in nearer proximity to their abusers; so on. the pandemic's arrival in the shadow of Saturn's entrance into one of its astrological domiciles asked: what kind of world could we envision and architect for ourselves in the face of viral threat, especially as the State made it clear it would neglect us? how might we cooperate to actualize our duties to those restricted by bars, borders, or other forms of abject violence? we were figuratively and literally left to our devices in the face of these questions, attempting to mitigate growing precarity through video chats and social media platforms.
when not immersed in the digital world to bridge alienation i faced in the physical, i found my way back to the symbolic. snakes had caught up to butterflies as a totemic source of solace for me since they, too, were timeless representations of the unrelenting yet necessary endeavor of transformation. already familiar with their connection to duality, danger, and sacred protection, i wondered where i might find serpentine meaning in African diasporic traditions. it didn't take long for me to encounter Mami Wata, a pantheon of genderfluid, mermaid-like deities who typically appeared with a snake and mirror in tow. known for providing healing to enslaved Africans, she especially guarded the souls of those who crossed the ocean's watery threshold into death/rebirth, whether they jumped or were thrown overboard. i considered Mami Wata's protective embrace around the innumerable fugitives from the hold, where slavecatchers brutally reified an anti-Black racial hierarchy through the logic of binary gender, and i clearly saw the multitudes of my Black trans existence submerged in the Atlantic's bloody brine.
Mami Wata, Moyo Ogundipe (1999)

[image description: a portrait that features a blue mermaid holding a green snake in their grasp. they wear their hair in locs, and cuffs around their neck and wrists. a school of black fish swim in the water around their tail, and there is a colorful tapestry of different fish swimming behind their torso.]
while my mom and i maintained our separation, Mami Wata served as a spiritual stand-in, providing a maternal presence that readily affirmed the fluidity of my being. i never officially invoked her presence, but Mami Wata remained on my mind whenever i made offerings at my altar, pleading to my ancestors for guidance on finding resolution with my mom. within a month or two, the time came to break my silence. i'd prayed on it enough, petitioned enough for both our ability to be patient and understanding, been paranoid enough about our unresolved tension chasing the dawns of unpromised tomorrows. so i called her on FaceTime one afternoon. she answered, and it's like any resentment that lingered between us instantaneously loosened as soon as we laid eyes on each other. words of reconciliation flowed between us like the tide. finally, we'd arrived in a space where we could understand each other, where she would commit to learning more about and accepting the ways i moved through the world. if i could have, i would have cried from the joy of closing the distance between us, but i just took a screenshot of our call, archiving the moment in pixels instead of saltwater.
+ +
+ +
earlier this year, i recognized that i no longer really desired Western medical outputs to feel at home within myself. any impulse i once had to externally translate the terms of my gender defiance dissipated, so i started quietly considering what my life would be like without HRT. i'd be lying if i said that barriers to my access to testosterone didn't influence my final decision though. before i moved back to Georgia, my provider in Ohio arbitrarily reduced me from a four-month supply to a one-month supply, a common practice encouraged by policies passed during the War on Drugs.
"For example, many people in Medicaid and private coverage can only fill their prescription for 30 days at a time, requiring monthly pharmacy visits. During the pandemic temporary rule changes due to COVID allowed many people to obtain 100-day supplies of their prescriptions and have them mailed to their doorsteps. However, drugs like testosterone are often excluded from these changes because of their classification as a controlled substance. The requirements to obtain the drug in person and obtain a new prescription every six months compound other barriers to access, including gatekeeping."

— Skyler Rosellini and Abigail Coursolle, "Increasing Access to Testosterone to improve the lives of Transmasculine People"
that last paltry refill made it easier for me to dispel any last doubts about whether i wanted to continue medically transitioning. i started out by spacing out my doses more, then i officially stopped the first weekend of June, all done without professional help. maybe the hormone withdrawal symptoms i experienced wouldn't have been so drastic if i had extra support, but i simply didn't have the patience to wade through the marketplace to find someone near me in Georgia who provided trans-inclusive care and accepted my insurance. (i've since gotten over the insomnia and appetite loss anyways.)
Saturn's retrograde in Aquarius began the same weekend i officially stopped taking testosterone, astrologically heralding a period of intentional slowness and reassessment: how has technology helped and hindered our ability to strive towards interdependence since Saturn first entered this sign in March 2020? what has our embodied experience over the last two years shown us about how our needs are (un)met within community? how might we realign our priorities, values, or boundaries to support our efforts to get free, both individually and collectively?
my choice to stop taking testosterone catalyzed a process of re-transitioning for me — not de-transitioning as it's commonly named — because it was a commitment to my ever-unfolding self-understanding. my access to testosterone would neither make nor break my ability to see myself as trans—, hyphen inclusive "to [denote] my prefigurative gender politic, indicating how my multiply-errant embodiment desires to exist beyond the colonial imagination. the hyphen to suggest: —formative, —Atlantic, —mutative, —cendental, —gressive. to be Black and trans (trans—) is to know flight, passage, and change." it's like Saturn and i started retrograding at the same exact time, but of course, a retrograde is only the appearance of backward movement. the two of us are celestial bodies still spinning ever forward toward our destinies, amen.
as fate would have it, i started falling in love again that same weekend, which deliciously added to the aura of flux surrounding me. Saturn rules time, which tends toward circular, even spiralic, trajectories, so it was also never lost on me how major changes in my heartspace accompanied the milestones of starting and stopping T. it felt like major phases of my self-discovery were destined to bookend significant experiences of ending, mending, and tending interpersonal relationships.
for someone usually guarded about opening up romantically, i uncharacteristically surrendered to the sweet promise of new romance in a matter of days, and we intertwined without much hesitation. of course, Saturn's scythe inevitably swung back around with glinting insights, and midsummer light shone brightly on the blade to illuminate the fractures growing in our bond. our good times were great, filled with tenderness, laughter, and affection, but our bad moments grew harder to weather. conflicts repeatedly came up, particularly when i would try to express a need or communicate a boundary. more often than not, my requests were repeatedly stonewalled, second-guessed, or completely disregarded. i made more and more compromises to my own well-being and sense of freedom to keep the relationship alive, whether i had to defend wanting to spend time alone or with my other loved ones, or endure her guilt trips when i dared to maintain my sense of bodily autonomy. as much as i could, i gave what i was asked for, and it still wasn't enough.
the last full day we spent together, red flags appeared one after the other at breakneck speed, to the point where i could barely catch my breath. my wings hadn't (yet) been clipped, but they were being pinned in place. there i was, whiplashed before a Saturnian checkpoint that asked whether i wanted to prioritize a relationship that had me feeling more embattled than emotionally safe, and a resounding no reverberated through the pit of my stomach in response. once exhilarated to be at her side, i had become exhausted beyond the point of no return, and for that i had to leave.
the following morning, i walked her out to that bright blue pickup truck of hers and watched her drive away for what i knew might be the last time. i called her a few hours later to end things. a more impersonal choice than i would have preferred, but i had my reasons for not waiting until we could meet face-to-face, and none of them were rooted in cowardice or avoidance. simply put, i didn't feel safe enough to.
in the weeks since the breakup, my period has returned for the second time, hair sprouts more sparsely from my chin, and i have been riding tearful waves of doubt, shame, and shaken resolve. it's been a dizzying dance to miss the fuck out of someone i can't be with any longer. some days, i'm resigned enough to the reality that we aren't together anymore that i can almost convince myself that i'm over it; other days, "Use Me" comes up on my Spotify queue and the floodgates unexpectedly open. still, there's something deeply gratifying in knowing that i can cry again at all, just like it's been special to allow my heart to swell and burst at the magical prospect of meeting someone i want to invite into my life. i deserve to change my mind about how i exist in my body, much as i deserve to change my mind about how i co-exist in relationship with others. making different decisions doesn't necessarily mean the original decisions were failures. they were simply experiments in faith, vulnerability, and belonging.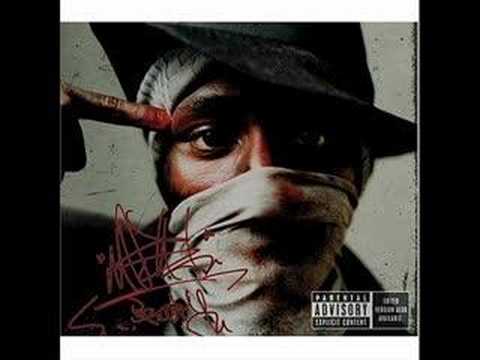 tap to play "Sunshine" by Yasiin Bey
historically, Gucci Mane has been the rapper i turn towards when i'm dealing with tumultuous times, but i've had to rely on other lyrical guiding lights during my recent growing pains. i've found one such luminary in "Sunshine" by Yasiin Bey (formerly known as Mos Def). sampling "Aquarius (Let The Sunshine In)" by The 5th Dimension, Bey's re-interpretation is both a hopeful rallying cry for Black people and a love letter to Brooklyn, coincidentally the city where both of us were born exactly twenty-two years apart. i fell in love with this joint in the bittersweet spot between the late-July breakup and Black August's beginning because it sonically affirmed the ways that the Aquarian Saturn retrograde had already enlightened me: the practices i choose, the love i share, and the spaces i enter should make transformation and liberation more possible for Black folks, myself included.
in an uplifting benediction, he hails Black political prisoners and exiles at the end of the song, affirming that our lineages are inseparable from theirs, that they depend on our memory and action to survive. now that the month (the summer!) is nearly over, i notice that i'm a better position to integrate my microcosmic lessons beyond myself so that i may actively and authentically re-devote myself to the fight against bars, borders, and other forms of abject violence. i'm craving outlets for revolutionary purpose, so as the last burnished days of summertime pass by and the season of harvest encroaches, my chrysalis steadily cracks open. peeking through, i prepare to curve my wings around the sun's triumphantly dwindling warmth, and i'm reminded that our futures depend on us like they always have.
...all our loved ones behind the walls
All of those still in the struggle
Assata, Mumia, Sundiata, my man Jamil
(Let the sun shine)
Life is real
To all the real soldiers, black people (Let the sunshine in)
We family y'all (The sun's shining')
Let it be bright..
warmly,
Dkéama
+ +
+ +
references
+ +
post-script
+ +
post-post-script
if the mood ever strikes U, please don't hesitate to talk back, offer your thoughts, or let me know how my words resonate with U! U can reply to this email like normal, and your message will directly find its way to my inbox. i'd love the chance to interact with y'all more!

if U want to support R2TS, U can do so by sharing my newsletter with others and encouraging them to subscribe. U may also send me coin through Venmo (@fuckallcops) or Cashapp ($whatismoneyanyway)!

thanks for coming along with me <3