content warning: brief mention of r*pre/r*pe apologism right before the references start
.
note for accountability: i have not yet included crowdfunds or image descriptions to this issue because i'm finna pop out in a bit, but i will edit this issue to include them tomorrow (5/1/2022)!
.
.
.
.
.
hey there, beloved reader,
welcome to the end of another month and welcome to eclipse season! ruled by Venus and bidden by earth, today's solar eclipse in Taurus celestially crowns the formidable yet generative changes i've undergone lately regarding intimacy and income. long stories short, i'm re-learning that pleasure is a principle, and that living by my principles brings me pleasure!
this month, i've also been missing the Midwest heavy, but it's really not about the physical landscape. my longing is more so about the freedom, familiarity, and fun i shared with the community i found there. as i'm still figuring out how to make friends here in Georgia, it dawned on me recently how i did that in Ohio through Black LGBTQ+ centric nightlife events, and some of the (non-COVID-related) challenges i have with meeting people here in Georgia is because of my physical distance from where those events happen. it is not as easy for me to pop out, solo or not, but i'm placing no pressure on it, in large part because i want to be selective about the fun i seek in crowded venues considering the viral threat we're still under.
after i moved to central Ohio in 2016, i went to my first ever dance party* for queer and trans people of color. i'd avoided it for a couple months, feeling too green and unfamiliar, but once i finally showed up, i was transfixed: by the bodies twisting and cavorting, slick with sweat; the bass reverberating off the walls and through our skulls; the flashing lights filtering through the fog. i immediately knew that there was where i wanted to be, and i have been chasing the dance floor's rapture ever since.
attending parties DJed by Black LGBTQ+ people those first few years in Ohio helped me feel more at home amid new physical surroundings, as well as more at home within myself as a Black trans person coming of age. my exposure to ballroom music in those spaces quickly turned my ear to other forms of electronic dance music (EDM), and i began uncovering the uniquely Black, queer, and Midwestern history of the oft-whitewashed genres under EDM's umbrella. however, in order to properly honor that history, i must start further east in New York, decades before i ever had a body to move.
the beating of our hearts is how we know we're alive. a persistent rhythm. the bass in our chests. one of disco's main characteristics is its fixed four-on-the-floor beat, meaning that "the bass drum is hit on every beat (1, 2, 3, 4) in common time." amid war, state repression, and widespread riots, disco's arrival in the 1960s thrummed a danceable escape from the rubble and broken glass.
draped in flamboyant joy and eroticism, disco's strong steady pulse shook the walls of gay bars and private clubs in New York, where Black and brown drag stars, gender-rebels, and deviants could find some freedom from pigs and stray (unbadged) homophobes. the outpouring of venues that hosted gay dance parties flowed freely "in the wake of the 1969 Stonewall Riots in Greenwich Village and the 1971 repeal of the New York City law that restricted men from dancing with one another." (John Murph, "A Place to Dance") a shimmering hub of fantasy and fame in midtown Manhattan, Studio 54 ushered in divas like Diana Ross and Grace Jones, whereas Paradise Garage served up clandestine, concrete-clad oasis further south in SoHo.
Larry Levan, resident DJ of Paradise Garage, curated heaven on earth for club attendees as one of the fore-running disco DJs of the time. he first came up alongside Francis Nichols, otherwise known as Frankie Knuckles, in the Continental Baths and The Gallery before rising to messianic levels at the Garage. "The Paradise Garage was like church. People who came from all over the tristate area and beyond to spend the weekend at the Garage. That was the congregation, and Larry was the minister. He was preaching through his records." (spoken by Bernard Fowler, written by Miles Raymer, "Paradise Garage: The oral history of NYC's greatest club")
as disco grew more mainstream, a wave of discontent swelled to match it. racists, homophobes, and white rock enthusiasts united under the banner of the "Disco Sucks" movement, which reached a fever pitch under Steve Dahl's command. disgruntled because he was let go after his radio station's format switched from rock to disco, Dahl held Disco Demolition Night at a White Sox game in 1979. thousands of people gathered to witness Dahl detonate a crate of disco records in the middle of the field; once the field ignited in flames, an uncontainable crowd of attendees rushed towards the fire to revel in the symbolic destruction of music typically performed and enjoyed by Black, brown, queer, and trans/GNC people.
this incendiary event sparked a massive turning point in disco's popularity: bands and solo artists struggled to stay afloat, entire record companies folded, songs that seemed like they may be timeless classics dropped off the charts into obscurity. Disco Demolition Night also pushed DJs further underground, but blessedly not for long. two years prior to Dahl's stunt, Frankie Knuckles was invited to play the Warehouse Club in Chicago. between 1977 and 1979, Knuckles seamlessly (perhaps presciently) laid the groundwork for something new to arise after the flames at Comiskey Park died down.
combining different sounds and testing out new techniques, Frankie Knuckles quickly proved himself to be a patron saint of crate-digging ingenuity. in the documentary "I Was There When House Took Over the World," several DJs and producers attest to his eclectic tastes:
"You'd have Europe and Philadelphia and New York all playing on the same dance floor." Marshall Jefferson

"No matter what style of music it was, if it fit into the set, it worked! So you heard all sounds, textures in the course of a night." Honey Dijon

"Some of the records were too short, so Frankie would mess with them and have two copies and make them longer, and also play the breakdown twice, or play the best part a couple times, or skip the shitty part." -- Nicky Siano
with his inventive spirit, Knuckles attracted his own devout base of clubgoers that mirrored the one his co-conspriator Levan spun for in New York. he once described the Warehouse as "church for people who have fallen from grace," and said that the tools of his trade were "his own little piece of heaven." i don't believe it's coincidence that so many DJs from this era gravitated towards language of the Divine: at their fingertips, they conjured up otherworldly realms in dark, cavernous rooms; the dance floor unfolded into an ecstatic plane where the condemned could find salvation. i chose this issue's title to pay homage to the ways Black DJs have historically been oracular figures, bringing god out of the machine so the dancing Masses may see god in themselves, even if just for the night.
in tarot, the four of swords illustrates a figure resting prayerfully on a tomb; the stained glass window in the background delivers a holiness to the atmosphere. plainly put, it is a sanctuary. for me, the card's numerology usually elicits the four walls of a home. now in the context of EDM's history, a home becomes house. aligning house music with the four of swords feels especially apt because, like Chicago, swords are forged from iron and steel, materials made stronger in flame. Knuckles once referred to house as "disco's revenge" for how it triumphantly emerged from the fiery, heartbreaking siege. this is optically reaffirmed by the preceding card which features a heart surrounded by clouds (or smoke) and pierced by three swords.
not long after opening his own club (The Power Plant) in 1982, Knuckles availed himself of emerging technologies to more easily incorporate the industrial rhythms surrounding him everyday. inspired by a young Derrick May (who would go on to co-originate techno with Juan Atkins and Kevin Saunderson in Detroit as "The Belleville Three"), Knuckles added drum machines and synthesizers to disco tracks, building another dimension onto the four-on-the-floor beat pattern. soon, house began sheltering a legion of sonic innovators.
Larry Heard, also known as Mr. Fingers, created three gold-standard house classics just days after purchasing production gear: "Mystery of Love," "Can You Feel It," and "Washing Machine." the second joint samples the rousing a capella version of Rhythm Control's "My House," wherein Chuck Roberts emphatically delivers a sermon on the genesis of house: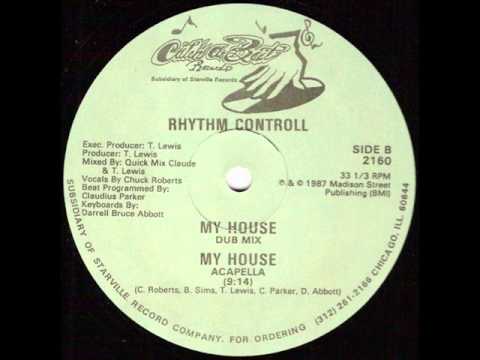 In the beginning there was Jack ... and Jack had a groove

And from this groove came the grooves of all grooves.

And while one day viciously throwing down on his box, Jack boldly declared "Let There Be House" and House music was born.

"I am you see, I am the creator and this is my house

And in my house there is only House Music.

But I am not so selfish because once you enter my house it then becomes our house and our House Music.

And, you see, no one man owns house

because House Music is a universal language spoken and understood by all...
we can also look to Ron Hardy, revered for his frenetic, high-energy sets at the Muzic Box (the new name for the Warehouse after it moved locations). he was a mastermind of relentless experimentation, refusing to be confined by tempo or decorum.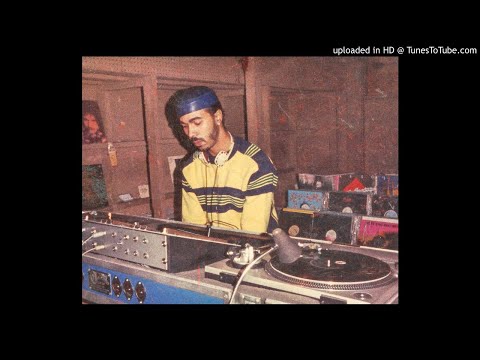 "Ron Hardy at the Muzic Box would play anything at anytime, anywhere, any kind of way. He would spin 'em backwards, he would scratch the needle across the record. I loved listening to Ronnie because you never knew what you were gonna get."

-- Jesse Saunders, I Was There When House Took Over the World (@ 14:27-14:38)
as mentioned above, the stewards of Detroit techno were in conversation with Chicago house, but they built their own distinctive oeuvre from the four-on-the-floor beat. under their hands, the Belleville Three collided machinery with melody, urging a fresh-yet-robotic bass-laden trance for Detroit youth to evade the woes of deindustrialization and sub/urban ennui.
"The industrial machinic decay of Detroit, the industrial Fordism that first transformed rural Blacks into middle-class urbanists by syncing man and machine to the assembly line, to the cathedrals of production. And that is also the riot city of the '60s and the ghost town of the 70s, and in all of this, the genesis of the Motor City sound, the architecture of techno."
on this most recent rewatch of Nkiru's film, i noticed that the only people she features behind the decks are (presumably) Black women, going hard at the same time in the middle of a factory. her choice to visually center gender-marginalized people really enlivened me because they are routinely excluded from narratives about this wave of raw and hypnotic dance music.
for example, Stacy "Hotwaxx" Hale earned the moniker of "Godmother of House Music," notably moved into action by a conversation she had with mentor Ken Collier. "He encouraged me. I remember asking him, was there a woman out there laying it down like he does, and he told me no. I told him, 'I want to be her.' Because she didn't exist" (Harley Brown, "Stacey "Hotwaxx" Hale: The Godmother of House Music"). so she went on to be That Girl, starting out with basement parties before branching out to The Scene, radio stations, and eventually venues across the world. in many ways, her come-up served as an audiospatial bridge between the burgeoning dance genres in Chicago and Detroit. Sharon White was the first woman to serve as resident DJ at Paradise Garage, Levan's stomping grounds. as a lesbian playing to an almost exclusively cis male audience, White tested her mettle and turned it out on the regular in clubs all over New York.
Black women also didn't just pump the (heart)beat for electronic music, many others supplied their voices to varying degrees of credit and acclaim. Kym Mazelle worked closely with fellow house juggernaut Marshall Jefferson, kickstarting her career with the release of "Taste My Love." immediately becoming a smashing success in the UK, Mazelle had the platform to work more magic abroad as both a solo artist and member of Soul II Soul. her growing global reach through the 1990s landed her the honorific "First Lady of House."
if we throw it back to the era of house music's predecessor, Taana Gardner got her start as a disco musician with Larry Levan's remix of "Work That Body." after that took the Garage by storm, the singles kept on coming. after disco's nearly-overnight decline, she was fortunately able to make the transition to the nebulous post-disco era. her biggest hit was arguably "Heartbeat," crafted once again by Levan's midas touch.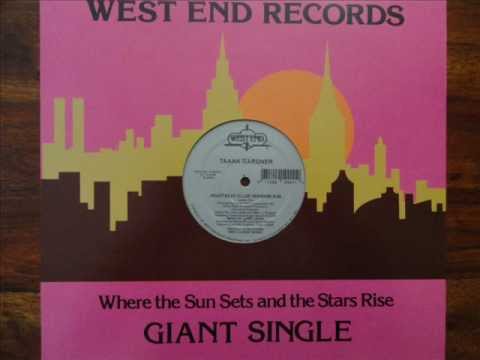 Gardner's "Heartbeat" took on new life as artists throughout various genres sampled the song (DMX, Ini Kamoze, De La Soul, so on), but it happened without compromising too much of her creative integrity or disrupting her livelihood.
Chicago-born Loleatta Holloway did not fare as favorably when it came to how her work was used in the post-disco pivot. Holloway graced the world with her gospel-trained vocals in the '70s, dropping two albums with Aware Records before making the switch to Gold Mind, a subsidiary of Salsoul. positioned to be Philadelphia's corollary to Donna Summer, Holloway cemented herself as a disco star with "Dreaming." from her second eponymous project Loleatta. her final album Love Sensation came out in 1980, right after the tides turned against disco. though Love Sensation was warmly received, Holloway fell away from public recognition as she struggled to acclimate to dance music's overnight transformation.
enter DJ Junior Vasquez, who shed light back on her name in the worst way by shadily acquiring and pirating a vocal performance of hers before reconfiguring it into a mix he entitled "My Loleatta." from here, the vicious entitlement over her craft spiraled out of control, particularly in the case of notoriously-fraudulent Black Box.
...Black Box sampled [Holloway's] entire vocal for "Love Sensation" on Italo house track "Ride On Time." Not only did the production outfit not have permission; it also employed a French model to lip-synch over the Chicagoan's vocals.

-- Electronic Beats, "How Loleatta Holloway Became Disco's Most Sampled Artist"
due to the intersecting dynamics of anti-fatness and misogynoir, the blatant extraction of Holloway's talent was celebrated while she suffered behind closed doors. according to the Electronic Beats article, she has been sampled more than 300 times by DJs and producers; she appears twice in the Ron Hardy mix i included above. the number of times Holloway has been sampled far exceeds Donna Summer, yet her legacy is little-known in comparison. Holloway was used more often than she was included. the three of swords imagery around disco's "demise" lends appropriately-piercing poignance when thinking about Loleatta Holloway's mistreatment, even more so when considering her own demise at 64 from heart failure.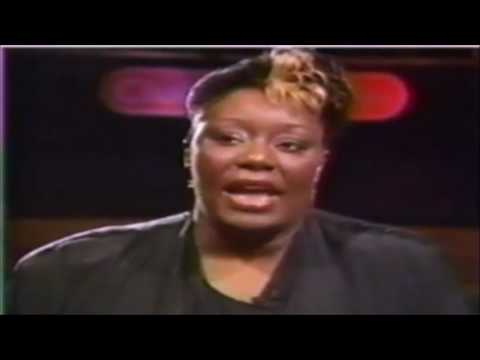 Martha Wash's story mirrors much of Loleatta Holloway's. also starting out in the choir, Wash became a full-throated mainstay during disco's peak, first singing background solo for Sylvester, then recruiting Izora Rhodes to sing with her as the group Two Tons O' Fun. once the '80s arrived, Two Tons O' Fun struck out to make their own music, dropping the classic earworm "It's Raining Men." after the song took off, they rebranded as The Weather Girls and created two more albums before Martha Wash decided to pursue a solo career. here, her troubles began: she was duped out of credits for the singing she did on Seduction's "(You're My One and Only) True Love" and replaced with three thin women. then Black Box, the same band that stole from Loleatta Holloway to create "Ride on Time" for Dreamland stole more egregiously from Martha Wash to fill out their 1989 album.
"According to Wash, she was paid a flat fee to record demos to be presented to other singers. Instead, the producers included her vocals on nearly every song on Black Box's debut album Dreamland, including future hits "Everybody Everybody," "I Don't Know Anybody Else," "Fantasy" and "Strike It Up." Wash was never credited in the album's liner notes. While none of the producers in Black Box publicly said why Quinol [the same this French model hired to lip-sync Holloway's voice] was used as the face of Black Box in videos over Wash, it wasn't hard to figure out."

-- Jason Newman, "Martha Wash: The Most Famous Unknown Singer of the '90s Speaks Out" (emphasis mine)
Wash sued Black Box and settled out of court for an undisclosed sum of money in 1990, but a month before these proceedings ended, she was shafted once again. C+C Music Factory neglected to credit Wash for her vocals on the chorus of "Gonna Make You Sweat (Everybody Dance Now)" and selected Zelma Davis to be the "face" (read: thin body) of the song. her title "Queen of Clubland" was hard-won, but it shouldn't have been. she should have gotten the respect and recognition she deserved without having to fight for it.
Black women and gender-marginalized DJs and vocalists were dealt far too many blows, a magnification of the ways Black dance musicians in general were pushed to the margins for white profit. several Chicago house's cis male originators were financially taken advantage of by Larry Sherman's unscrupulous business practices under Trax Records. non-Black techno fans have touted Berlin as the world's techno capital, ignorant to the genre's roots in Motor City. luckily, more people are making efforts to situate the origins, present tendings, and future destinations of dance music in it's rightful place: Blackness.
from afar, i coveted attendance at dweller 2022, a festival of all Black DJs set in my birthplace of Brooklyn. the multigenerational, multi-location celebration of Black electronic music carved out sacred space for Black people from all over to find something like Paradise. Chicago DJ SydFalls spoke about their intensely spiritual set at dweller:
"When I found out my set time was 5 to 7 a.m., and that the sun would rise in the middle of it, I knew I'd play gospel," says Syd. "I think that added to the nostalgia for a lot of people, because Sunday mornings are when gospel appears the most in our life. I mixed a lot of it into techno, at 180 to 160 bpm, and it created a sacred but secular sonic experience. I had honestly never felt like that whilst playing—there was stomping and laughing and crying, I was crying right along with them. It felt needed. These moments of joy really do sustain us."

-- Tiana Randall, "Dweller is building a platform for generations of Black techno artists"
a lot of my personal experiences being moved by Black DJs have been nothing short of transcendent much like SydFalls described. i learned about their music from watching them play a rave during my solo Black August sojourn to Chicago and Detroit last year, which was easily one of the most transformative experiences i've had in life thus far. in Detroit, i elected to do a three-day vow of silence, which happened to align with the Lion's Gate (8/8). Detroit legend Theo Parrish was set to play a nine-hour set at Spotlite Records that day, so i prepared by taking an eighth of something fungal before sliding to the function right around 8:00. it was the first rave i had gone to since the pandemic started, and the jubilation i felt seeing so many people swaying and grooving pulled me in just like the first time.
in an instance of sweet shroomy serendipity, i ended up bumping into my comrade Reuben on the dance floor! i had no idea to expect him, and vice versa since i ain't really let anybody know i was traveling, but the moment was clearly Divinely ordained. he didn't recognize me at first because i had my mask, so i pulled out my notepad and wrote down my name. from there we shared a joyful embrace, and we passed notes and danced together for the rest of the rave.
there was one other moment from this night i'll never forget. at one point, the mood shifted in a heavier, more industrial direction. i stopped dancing to look up front and Theo Parrish was spasmodically rocking back and forth over the table, his two hands furiously working and whipping up the vinyl. still standing, i turned my head to watch the crowd and they were jacking and jerking their bodies almost identically, more-than-willing vessels for the musical message.
i can't talk about the magic of Black DJs without bringing up my bestie Sarah! known sonically as ZEWMAGEDDON, Sarah weaves threads of gold between distinct genres, sounds, and BPM. Sarah has repeatedly demonstrated and discussed DJs' ability to channel music so they may possess people on the dance floor in turn. as the former self-proclaimed president of the ZEWMAGEDDON fan club, i used to pull up at Sarah's functions with a whistle around my neck, trilling my ecstatic presence like an angel of judgment. now, i return to being immobilized as i watched people thrash with abandon to Theo Parrish, how that moment symbolized the full-bodied redemption Black folks discover in melodic mechanical noise, like the four of swords.
if i remember correctly, BAE BAE posted this in the early days of the COVID-19 pandemic, when it was uncertain when we would ever come back together in dance. with the threat of COVID-19 still raging on, dance parties have returned, but not in ways that try hard to reduce transmission. this March, disabled and immunocompromised folks in Chicago anonymously shared an open letter to express disappointment with party organizers for failing to implement safety measures like mask requirements or capacity limits.
tonight, there's a rave featuring a predominantly-Black lineup of DJs from New York going head to head with DJs from Atlanta, and i'm actually working right now to finish this issue so i can get ready and make it in time! i know that my risk of COVID exposure increases exponentially once i leave the crib, and i know i'll do what's in my control to lower it, like wearing multiple masks and sticking to myself. it may not be enough, but i hope it is. Black LGBTQ+ people have long located a lifeline in the heavenly heartbeat of discos, dance parties, and raves, but may we witness a time where the scenes we frequent make the blood rush through our veins with the music and extend our pulses by the intentional practice of collective care. that's the kind of sanctuary we deserve to find on the floor.
___
* i deliberately excluded the name of the QTPOC dance party i used to go to in Columbus because one of the organizers was an admitted serial rapist and the other organizers supported him in evading accountability. when Sarah, Charlie, and i found out about this from one of his survivors, we approached the organizers with concerns. instead of receiving urgency and compassion, we got lies, deflection, and harassment for weeks. this marked the party's slow implosion, until it fizzled into a distant memory the end of 2019. there's more i could say, but i'll leave it at: IYKYK. it's all just more to the point about the need for collective care in scenes (or more accurately, the need for "scenes" to become legitimate communities).
---
references
---
post-script
if everything goes according to plan, U will be hearing from me on May 19th!
sending U ecstasy and warmth till then,
Dkéama