(EDITOR'S NOTE: Did this not send? Again? Apologies if I'm sending it twice!)
Did you catch the Love Rising livestream on Monday night? Golly -- it was so cool seeing artists who have been really in the trenches (Adeem, Mya Byrne, Autumn Nicholas, Izzy Heltai) showcasing their best alongside Hozier, Phoebe Bridgers, and Isbell. We had a nice time chatting about it in the Discord, too! (Respond to this e-mail to join!)
That's about all I have to say about the show; I was just kvelling. But don't worry -- Purser had their boots on the ground and will be reflecting on the experience in an upcoming newsletter. In the meantime, here's Will Groff's piece for The Boot.
The queer country stars really did align this week: just a whole plethora of albums, singles, and interviews. So much so, that I'm actually going to send out a newsletter on Wednesday and Friday next week. Hmmm...if only Rainbow Rodeo had a website where articles like this could be posted daily. Maybe a blog? Keep your eyes peeled. ;)
I'm also excited to feature a review by Gion Davis, one of a series of paid contributors whose work you'll be seeing soon. Remember to subscribe on the Patreon to continue to support queer writers and first-time music journalists!
Sweetheart of the Rodeo
Kelsey Montanez is one of Chicago's best kept secrets. Both intimate and ecstatic, smokey and scorching, her potent blend of blues, pop, and psychedelia has been turning heads for over a decade. Among the singer-songwriter's many talents, it's Montanez's arresting voice that has captured a devoted fanbase. Montanez's new song, "Right Time to Win," is a charming country pop confection that celebrates jumping into something new.
Do you have any songwriting tips you can share?
Tight song structure is so important if you want to create a memorable song! I'm always trying to tighten up my structure as I continue to grow as a writer. You can have amazing lyrics and melodies but if people can't anticipate where the song is going it may not resonate as deeply on a subconscious level.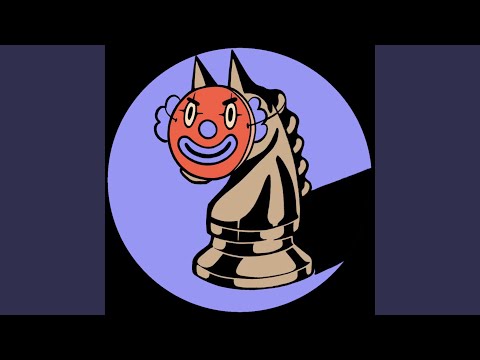 Do you start off with the music or lyrics first? Why?
I always start with the music. When I sit down to write, I start by strumming random chords until I fall on a progression that feels good. Then I start humming random melodies until I find a hook or melody I like. Then the words usually start filling themselves in. Sometimes a random phrase or feeling will come to me and I will free-associate words and slowly carve out the story and the structure until it feels complete.
What is your vision for a more just music industry?
I think over the last few years with the advancement of affordable recording technology and social media, the music industry has grown massively in size because music making tools have become more accessible. I'd like to say that major music platforms have embraced the influx of diverse music makers and songwriters but I still think we have a long way to go.
The industry has notoriously always centered young, white, conventionally attractive people in music but I believe there is wisdom and genius in the music being created by all kinds of people in every stage of life. It's a disservice to humanity to not embrace the universality of music.
I'd like to see more major music platforms embrace and center music and stories from elderly songwriters, queer/trans songwriters, multilingual songwriters, fat songwriters, autistic songwriters, etc. Humanity is diverse and beautiful and I feel we would all be better for it if we opened our ears and hearts to the stories from all walks of life. 

How do you feel your queer identity ties into your performance style or music?
I think my music is one place I can safely explore my queer identity, but it wasn't always like that. I started writing songs more seriously around the same time I "came out" in high school, and I remember people in the industry telling me the songs were good but I should alter the pronouns in the lyrics to make them fit a "straighter" mold so they would be more relatable to the common listener. I was told it might be "distracting" if the song sounded too queer.
I used to change my lyrics a lot or make them more ambiguous, but I've stopped doing that. Now when I write, it feels natural to include a "she" or "her" in there, especially in the context of a love song, I don't question it. And honestly- I really don't feel like it has deterred any of my straight listeners from relating to the song. That logic doesn't even make sense because queer people listen to music written or performed by straight people all the time and it doesn't detract from the overall message of the song. I've never felt distracted or turned off by a love song because it was about straight people so why would it be any different for songs written by queer writers?

Have you ever been given something remarkable by a fan?
I have been given a couple handwritten letters telling me how much my music resonated or how it specifically related to their own life. That's probably the coolest thing to experience as an artist. We put so much love and care into our songs and then we send them out into the world and we have no idea where they go or what they mean to people. We may see the numbers and streams increase over time but there's now way of telling if it was played at someone's birthday party, or during their first date with the love of their life or if it's the song they put on immediately after a stressful day at work.
I think those are the kind of details artists love to hear about because we all have those songs that shaped certain periods of our life or can instantly take us back to a moment in time when we hear it, and it's a beautiful feeling to know that something you created is somehow woven into the fabric of a strangers life and has impacted them in ways you don't even know about.
A Word From Our Sponsors
Rainbow Rodeo prides itself on paying queer country creators! Support our community and advertise here.
Review: Brian Falduto -- Gay Country
Gay Country, the newest LP from Brian Falduto, is a cotton candy country romp presented in a throwback '90s package. Falduto's voice, reminiscent of Jon Pardi with a hint of Chris Young, powers along over a bland and typical tapestry of pedal steel, acoustic guitars, and the occasional organ pad. The songwriting itself is cheerful and funny, making references to Faith Hill and other '90s stars, and seems to oscillate between a tongue-in-cheek self-awareness of its own gimmicky reverence for an era of country music and genuine sincerity. Almost every song is mid-tempo and exactly what you'd expect from the title. It's country, but it's gay. That's it. 
The obvious stand-out is the single "Same Old Country Love Song" in which the narrator is going through the motions of your Alan Jacksons and your Brooks & Dunns, taking dates out on backroads and "drinking beer on the back of a pickup by the lake." But, of course, the twist is that it's about two guys. As Falduto belts, "it's the same old country love song but it's gay." The melody is an almost exact lift of "Something Like That" by Tim McGraw but with less grit and twang. 
The most emotional depth we get is in "When Your Home Don't Feel Like Home," which is also what it says on the box; it's a song about being in the closet around your family and community growing up and feeling alienated in it. The melody progression of the chorus is a spin on the melody of the chorus in "Your Man" by Josh Turner, drawing an interesting comparison to a song about loving each other in the privacy of your own home to being in the closet. Whether or not that was intentional, it's hard to say. However, "When Your Home Don't Feel Like Home" doesn't really feel written for any gay person in the closet in the country. It feels like a glossy, overwrought story about being in the closet you might see in an episode of Glee: a gay story written simply to appeal to straight people. 
Gay Country is more or less operating on the idea that, not only can cowboys be gay, they can also be fun. Falduto's songs seem hell-bent on making being gay sound easy, light, and a damn good time which most genres are lacking in these days. Don't get me wrong, I'm all for uncomplicating queer existence. We all have as much of a right as any straight cis person to sing about things that make us happy, about putting drinks on the tab of someone who rejected us at a bar ("Hottest Guy Here"), about running around in the backwoods with our country lovers, about just enjoying being alive as a queer person. But even so, relying on tokenising yourself for a group of people that is mainly oppressive to the queer community is not going to do much for anybody. Being gay and from the holler is great. Being gay and from the holler and writing music to appeal to the sympathies of straight cis people… Maybe not so much. 
Gion Davis is a trans writer from Española, New Mexico where he grew up on a sheep ranch. His debut poetry collection Too Much (2022) was selected by Chen Chen for the Ghost Peach Press Prize. Gion can be found on Instagram @starkstateofmind & on Twitter @gheeontoast.
Album Releases
Here are all of the queer country album releases this month! Let me know if I should add something to the list!
Rainbow Roundup
Podcast Spotlight
This month's episode of Rainbow Rodeo is a check-in on all of the fantastic queer country that's come out so far -- plus a hint of what's to come. Featuring Sunny War, John-Allison Weiss, Jaimee Harris, Izzy Heltai, and more!
Libsyn Directory
Howdy, cowpokes! Thanks to an audio snafu, this month's interview did not go as planned but that means I get to LARP as an NPR DJ! This month's episode reviews the fantastic queer country releases from February, as well as a preview of what's to come this spring. Sunny War, Anarchist Gospel, "Swear to Gawd" John-Allison Weiss, The Long Way, "Different Now" Terry Blade, Ethos: Son of a Sharecropper, "Won't Be Around" Jaimee Harris, Boomerang Town, "Good Morning, My Love" Izzy Heltai, "Running Out" (Single) Tina and Her Pony "Beautiful Mess" (Marigolds) Tami Hart, "Thanks For Saying Hi" (Thanks For Saying Hi)  You can subscribe to the weekly newsletter !   Advertise on Rainbow Rodeo for a mere $10! Details .   Hate ads? Support Rainbow Rodeo on for as little as $2 a year!
Events
Advertise in Rainbow Rodeo
All kinds of price points to advertise on the podcast, newsletter, or zine. (Deadline for the zine is 3/31!) Click here and help support the queer country community!
Rainbow Rodeo Playlist
Updated every week!
Rainbow Rodeo: LGBTQ+ Country, Americana, and Blues - playlist by Rachel C | Spotify
Rainbow Rodeo: LGBTQ+ Country, Americana, and Blues · Playlist · 21 songs · 103 likes
Thanks to Elliott for making a parallel list on Apple Music!
Thanks to Heike Hausmann for making a parallel list on Tidal!
Artist Resources
Join Our Discord!
Twitter kind of sucks right now and can you really make friends on Instagram? Join us on the Rainbow Rodeo Discord! We've been talking sci fi, tour lineups, press contacts, allyship, gender, and more! Just respond to this e-mail to get the link!