Hey so the Grammys happened. Have you heard about that kid Brandi Carlile? She's going places!
(I personally thought In These Silent Days was just ok. Disagree? Fight me about it and I'll pay you to write a piece about the album on Rainbow Rodeo! Don't threaten me with a good time!)
That said, "Broken Horses" rips and she totally deserved to win.
Also, some new (but not the first) trans representation at the Grammys!
Continuing on that theme, Jessye DeSilva is prepping another album and is fundraising, community-style. Much like Adeem the Artist's queer country barnraising (as they described it on a previous Rainbow Rodeo episode), Jessye is fundraising via Venmo, Ca$hApp, PayPal, and album preorders. After reading our interview, you're gonna want to see that album made? Emo/punk/queer Americana? What are you waiting for! Give Jessye all your money here!
Sweetheart of the Rodeo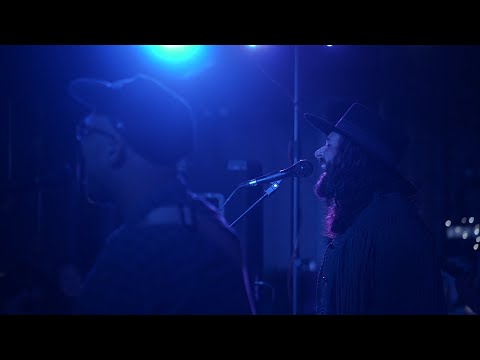 What are you most proud of from your previous album, Landscapes?
I really feel like Landscapes opened a lot of doors for me in terms of press and new listeners. It felt at the time like the most musically true to myself I'd been, and to have it so well-received meant SO much to me. I really challenged myself as a songwriter, and took a new (to me) approach in the studio with a live band, and while validation isn't my top priority, it sure does feel good!
What are you most excited about for Renovations?
"Renovations" has been a real labor of love, in that the majority of the work on the album has been done by me and my great friend and collaborator Alex Calabrese, over an extended period of time, in his basement studio. After Landscapes, I had a bunch of new songs I wanted to record, but I knew I couldn't keep going into debt to release music, so Alex and I started with the bare bones of vocals, acoustic guitar, and keys, one song at a time, every couple of weeks until we were ready to outsource some of the other instrumental parts to some of my most beloved musical friends - folks like Aaron Lee Tasjan, Jake Blount, Ellen Angelico, Marshall Biever, and my favorite Boston-area drummer Michelle Tucker. Since so much of the album is about gender identity and queer love and community, it was really important to me that Queer and Trans artists were involved in the music-making itself. We've had to take things slowly with this one, but I think it will all be worth it in the end! [Fun fact: I interviewed Jessye, Ellen, and Marshall for an article about trans country artists in The Nashville Scene!]
How has your approach changed for this album?
Well, I guess I mentioned a bit of that in the last question, but another thing that's a little different this go-round has been the desire from the outset to experiment with even more diverse musical sounds and influences. Sure, the album is still rooted in Americana, and of course piano and acoustic guitar are at the heart of the songs, but I've really expanded my vocal approach - it's much more raw and maybe even aggressive in some areas. I also think in terms of instrumentation and song structure, we were really starting to look at some of my less blatantly "country" influences, like emo and punk, and a lot of the alt rock music I love from the nineties.
How do you plan to use the funds when (not if!) you hit your goal?
You know, the glamorous part of making an album is getting in the weeds creatively and hashing things out in the studio. The less sexy parts are things like mixing and mastering, production and distribution, and paying for a PR campaign. Right now, we are raising funds for those aspects of the release, which honestly really stresses me out! But one of the things I learned with Landscapes is how important these things are - especially the press. I've got a really great PR person onboard for this release, and while I can't name names because I haven't signed a contract yet, I'm really excited to work with a queer person who has some incredible experience under their belt, working with some really cool artists.
Any cool stretch goals?
You know, I'm so anxious about just meeting my goal… but if we're able to get an extra grand it would be amazing to be able to fund a music video!
Why is it important to you to do this word-of-mouth style campaign rather than using a platform like Indiegogo?
I was really inspired by my friend Adeem's fundraiser for White Trash Revelry. The idea that an entire community can come together and contribute a dollar or two to bolster up an artist really felt right. I think there are definitely benefits to using a big name platform - they'll often feature your campaign and put it in front of other donors who maybe aren't in your network, however, I really wanted this to be about the community I've found. I want it to start there, and then reach outward as those folks share my music with their loved ones. So much of the last 2 years of my life has been about building community. I think that when I stopped worrying about things like "networking" and began to think about how I can just connect with folks on a meaningful level, the bonus was that things started happening for me, and honestly, I'll take that over schmoozing my way to the top any day.
Album Releases
Here are all of the queer country album releases this month! Let me know if I should add something to the list!
Advertise in Rainbow Rodeo
All kinds of price points to advertise on the podcast, newsletter, or zine. (Deadline for the zine is 3/31!) Click here and help support the queer country community!
Rainbow Roundup
Podcast Spotlight
This month's episode of Rainbow Rodeo features Mariel Buckley! Her music is somewhere between outlaw country and Canadicana; her most recent album Everywhere I Used to Be reminds me of Sarah Shook and the Disarmers' exploration of indie rock. In this episode, we discuss post-pandemic blah, gender diversity, and how Mariel almost ruined my wedding.
Libsyn Directory
I interviewed Canadian alt-country singer Mariel Buckley back in August. And you can tell this was a few months ago because we talked a little baseball -- little did we know how badly the Blue Jays would implode.   Buckley's album Everywhere I Used To Be is a distinct departure from Buckley's acclaimed Driving in the Dark. The sound is more spare, more melancholy. We dig into that as well as Mariel's experiences with extended vocal rest, gender identity, and growing up queer in a small town. Since we mention it, you can read my review of the album in No Depression .   Support queer media and subscribe to our !   Keep up with Rainbow Rodeo with our !
Tell your friends about the podcast!
Events
Rainbow Rodeo Playlist
Updated every week!
https://open.spotify.com/playlist/7HYDPcZuT9eG70LID0EoJe?si=60268d01c3d24e3e
Thanks to Catie Pearl-Hartling for making a parallel list on Apple Music!
Thanks to Heike Hausmann for making a parallel list on Tidal!
Artist Resources
Join Our Discord!
Twitter kind of sucks right now and can you really make friends on Instagram? Join us on the Rainbow Rodeo Discord! We've been talking sci fi, tour lineups, press contacts, allyship, gender, and more! Just respond to this e-mail to get the link!