Hey there!
During the summer I've been working a bit less on WebCheck, mostly because we've been selling our house, but also because, you know, summer. It's hot and swimming in the ocean is nice.
I've got some robustness improvements done. WebCheck handles asynchronous DOM updates better now, and is more robust in the context of multi-page navigation. I've also started working on a web-based IDE for writing specifications and checking webapps: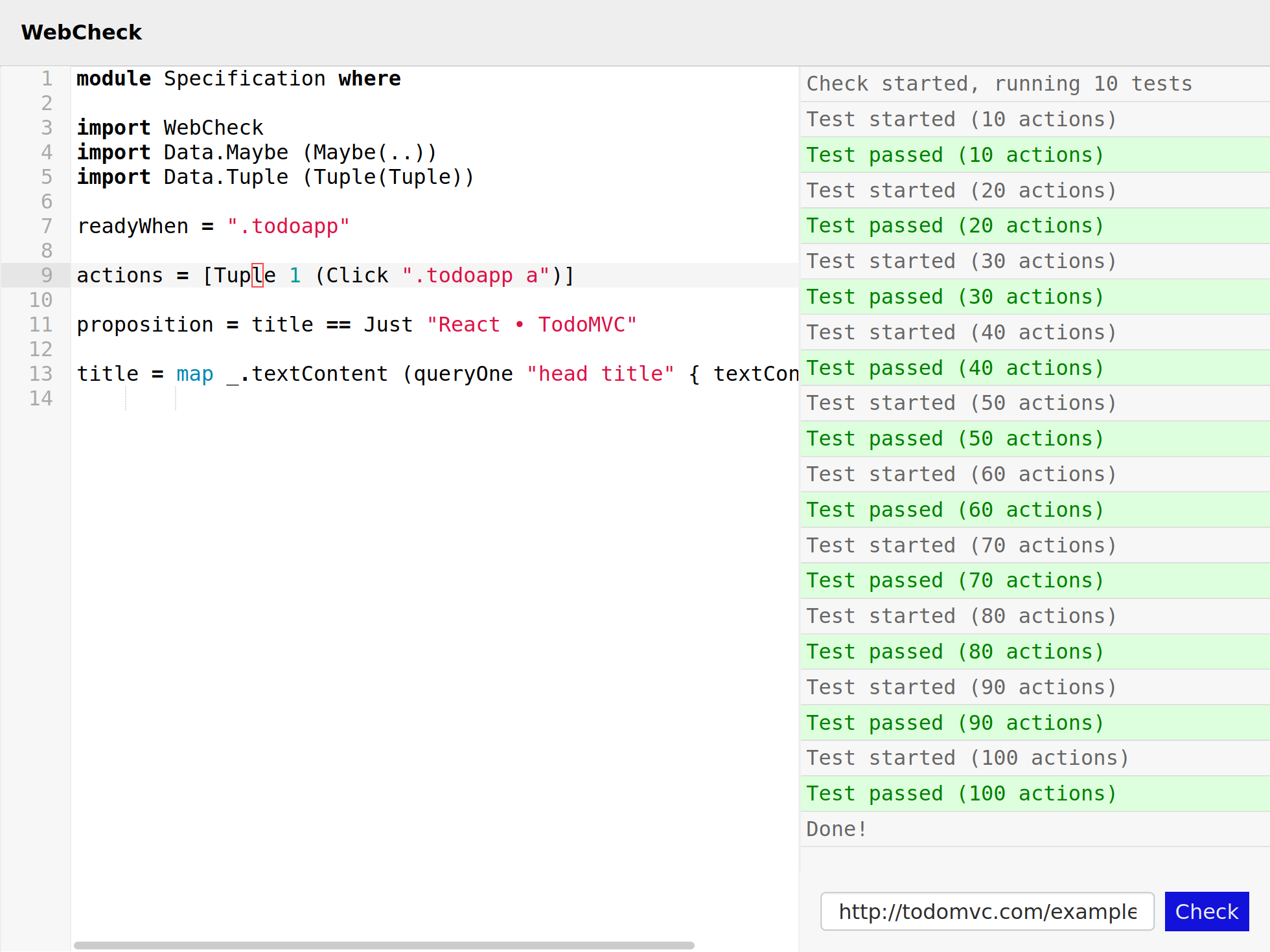 The major update, though, is that I'm giving a talk about WebCheck at the virtual Berlin FP Group meetup on September 15:
Specifying and Testing Web Applications with Oskar Wickström's WebCheck
Sign up and join the meetup! I think it'll also be recorded and published later, I'll send out the link.
Cheers!