As a preface to the introduction : The wicked problems of living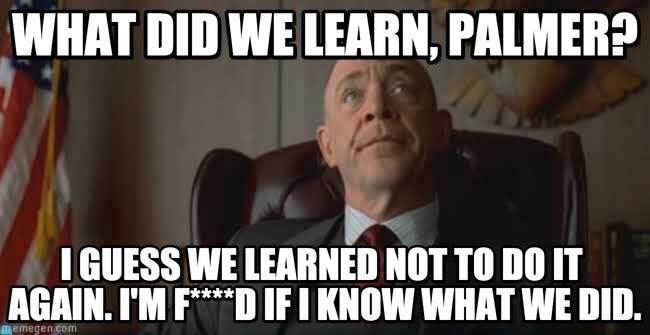 "Knowledge problems" (or epistemological problems) is a name for a serie of problems that come down to questions of "how do you know" or "how can knowing be known", one recurring knowledge problem being "how do you know what you need to know in order to do what you want?" which is a head scratcher even before we get math into this.
Beyond the fact that a great deal of problems don't offer enough information and clarity to be solved from the get-go, it's important to remember that we don't live in a game : there is not only non-disclosed information in the world but also changing and shifting information, new information being produced constantly, we're not in a game of poker trying to guess other people's hand ; We're in the world trying to compute endless potential outcomes into narrower sets in such a way that the least amount of shit goes belly up. The cards in the hands of people might be changing into types of cards we don't even have a hint about and there's no way for us to be certain that they're already known types, and even if they were we don't know which types those are.
This metaphor breaks down because the world is not a symbolic realm of fixed images and meanings, it's not a canvas. The world is us, it's not a problem to be solved through a single-system-solution but is a wide array of conditions evolving in the direction of generating ever growing and complexifying sets of problems to those who live in it ; the people who're themselves part of the world and therefore part of the problems they're trying to solve :').
Don't worry, this is not the beginning of an antinatalist rant, just because something is a problem doesn't mean it's a horrifying prospect that is to be avoided at all cost. What I've been thinking about recently is certain specific problems and the way they're being approched by people near me (in thoughts, situations or spaces) in ways that I think go counter to what those people actually want or need.
The peculiar thing with thinking about how to best solve one specific problem is that if you think long enough in that direction you inevitably rub against questions of "what is a problem", "what is a solution", "what is an agent", and so on. But you also always want to figure out ways to ground your questioning, either to practical issues or to particular frameworks.
Problems are only identified when you align your needs, desires and capacities in such a way that you can pinpoint projects for yourself, in other words problems only exist when there's limitation to desire or necessity and limitation is only visible when you've set your sights on a project.
Add to that the fact that we live in inter-agentic contexts : that's to say there's not a single agent (aka an individual or collective entity that has properties and the capacity to do things, makes decisions and produce information), instead there's multiple agents that are acting in contexts and are acting towards one another and along one another in ways that impact the general environment and each others.
Wicked problems exist when the informational fog is such that many non-aligned projects collide, converge and overlap in a way that make it so you can't effectively track what's going on or where you're going.
So, this series (a bit late for stating intentions but oh well) touches on trying to figure out how to think and do problem solving across boundaries, how to win at conflicts, how to fail forward and iterate better, all of it with the general intent of prefacing the broad problem of coordination as stated through a number of fields or methods, one of them being game theory.
I don't know how long it'll last. I already feel like the previous parts could use some reworking, maybe a single piece in the future that sum up the points I'm trying to pin down. We'll see.
Onwards :
Methodologies reflect goals
Last time on "fucking around and finding out" I was talking about nesting values and priorizing belief, here's a brief reminder-addendum before i get to the rest of this serie :
It's (confusing but) important to remember that the values and strategies you "choose" to adopt have to do with prior values you have integrated as more important or even fundamental (like Lakatos' core-periphery model) : It's easier to change bits of what you think rather than uprooting your entire thinking and doing a 180 on your core assumptions about the world. It's easier for a religious person to change religious tenets than to suddenly decide god doesn't exist. (and if it turns out that it is easier to go atheist then maybe god wasn't the most fundamental part of this person's religious practice.)
What I mean by that is that if you're convinced of a particular Truth that you see as fixed and unchanging("gender roles", "socialism bad", "Family and tradition") it'll be harder for you to integrate information that tells you this Truth is actually not that fixed or absolute : you will feel the urge to maintain pillars that hold up this Truth as fixed and unchanging so you'll change some of your less gripping beliefs and rearrange bits of your thought while maintaining this Truth in place because you have a personal stake in it staying fundamental and fixed.
For example : conservatives and reactionaries tend to adopt a methodological elitism (both as an organising principle and as an analytic lens) which leads them to the diagnosis that any progressive project has got something to do with georges soros or some party leader or elite because from their viewpoint there's no way people could actually do something consequential out of their own collective volition and agency. This is why from their perspective all protests seem orchestrated and astroturfed and most defeats are plots by shadowy actors, at least in the most exagerated instances of that perspective, the paranoid style of politics : "Elites make the world go round".
Their modelling strategy is centered around a set of assumptions about agency and power which determines the models they produce and enact, not necessarily conspiracy theories but always mythical and civilisation-scaled narratives about the march of history, humanity, technology, etc.
The reason why this analytical lens is favored by conservatives first and reactionaries second is because both are trying to uphold their favorite model before they choose a strategy for action in the world : conservatives seek to secure the current state of the world because they have a stake in things staying that way (they try to stay on top) and reactionaries express the need to "restore" the vibes of an idealized past as a cover for their actual plan which is to improve their standing in the world (they try to get on top).
The distinction between "conservatives" and "reactionaries" doesn't mean that their core ideas of the world are too different, the distinction is found in how they nest values differently in accordance with what they're trying to achieve in the world : making sure nothing moves, or making sure things move in the direction of their values being actualized or of their power increasing.
"Elites make the world go round or at least they always should".
Conservatives/Reactionaries select first for control over their perceived environment in a manner that will actualize certain "traditional" values (for example control in the hands of an essentialised demographic of the population like the Patriarch, the Warrior, the Leader, the Expert, the Man, the White) and only then do they select for efficiency in the real world and fitness to environment. (They optimize for fitness to an environment which they already dominate or have an edge in, which leads them towards being overfitted and fragile to unknowns, in the same way a tesla owner who's always been driven around by their chauffeur-car won't have the awareness and reflexes of someone who works full time as a cab driver :P).
Of course necessity always ends up pushing the reactionaries to adopt other practical methods than rigid command-and-control hierarchies and "traditional" models but they come back to them with regularity because actual efficiency towards realizing sustainable values in the long-term looks like defeat to them : the values they wanna see realized in the world aren't sustainable, this is also why they end up outcompeted when they don't have the edge of attritional capacity a.k.a. wealth. (you don't need a perfect model of reality if you have the right type of wealth in the right type of environment, you can simply throw bodies or money at the problem to get rid of it).
So what we have is people with fucked-up nonsense visions of what is and cruel visions of what should be, with generally sizeable amounts of wealth (designed for their particular values or in a way that's interoperable with their values) who act in the world and try to realize what they want to see.
This was a tangent about means and ends, what happens when we look at normal folks though ?
Imagine for a moment :
"I wake up at the time my eyes open rather than at the time a clock goes off, I take a shower at the time I want because my roommate has waken up earlier than me and has already showered, I go in the kitchen to eat bread bought by them yesterday while sitting on one of the chairs I've built for the both of us, making myself a chocolate-peanut-butter sandwhich with ingredients that have been ethically sourced (in this perfect world ethically sourced is not bullshit) before going to my favorite makerspace which has a new machine that conveniently no one is going to be using at the time I decide to go use it, while on the road towards that makerspace I pass other people by who never look at me funny or harass me, in fact I walk in a perfectly straight line and never have to change sidewalks or trajectory to accomodate or avoid another person because everyone's trajectory is perfectly coordinated to prevent confrontation or friction and whenever I cross the street I don't even have to look left and right because I know none of the vehicles on the road are going to hit me."
The idea in this quick vignette of another world is not that homesteading is the way forward but to convey the narrative of a world where every single action and desire of the protagonist aligns perfectly with the world around them, everything works seemlessly and you see no friction whatsoever whether it's of physical materials or social interactions : no disagreements, no fucking sidewalk bug, no problem whatsoever anywhere. This is not something that is possible.
Besides the simple fact that human beings fumble and trip from time to time, it's simply impossible for everybody to desire the same general arrangement of the entire world at the same time or to desire things in such a way that we always align our plans seemlessly without having to even coordinate one another : you want to use X but someone else is using X so you talk it out with them to see who gets to use it at the time and who'll have to wait a bit, this is just how it is, we all know this. It just becomes a question of how to have negociation that's not coerced or unequal. (if you're into, like, consent and stuff you know)
I'm not presuming there's one right way of existing in the world but making people's desires consensually interoperable and allowing for more choice and agency at the interpersonal level while scaling that out to wider social aggregates strikes me as a good way of making sure people can maximize their own satisfaction without fucking up other people's satisfaction, which seems good to me.
I'd like to live in a world where I can smoke at the balcony without annoying my neighbors who keep their windows open or without having them passively smoke without their consent. If I'm gonna catch a cancer it's on me.
The best way to do that is to talk to them unfortunately. "you mean mass social transformation implies talking to people ?" ; such is our lot that we need to socialise and go through some discomfort, I'm sorry. Even worse : you're going to have to negociate things because talking and talking things out isn't the same.
This communication thing reminds me of a twitter account named redditships which is basically a collector of strange couple problems, posted on reddit to ask for advice, reposted on twitter for people to cringe or laugh at the users' problems.
The absolute overwhelming majority of the problems those couples encounter has to do with a lack of communication (with also a sizeable amount of abusive conduct), it's impossible to know the extent to which that lack of communication is an accident or a feature of the relationships in question (some of those posts are obvious fakes) but the vast majority of errors, incomprehensions, fits, etc have to do with people not actually stating their desires and checking if the other person has understood what they have stated. Even more complicated : some people don't seem to understand their own preferences or why they're acting a certain way towards someone, their own internal life is a hard thing to parse and explore and on top of that they're having to wrestle with the life of someone who they can only take at their word (which isn't uttered nearly enough, as i said before).
Take a look at the account if you want to feel a bit less bad concerning your emotional intelligence skills but also if you want to feel that nagging "i should have said X to A, five years ago" feeling, that impression that you fucked up by not being explicit enough, by not speaking clearly, by letting things hang in the air, by not actually asking what you really wanted to ask.
A conduct that is not "staying with the trouble" or "accepting ambiguity" but rather refusing reality, retreating to the comfort of ignorance.
If a relationship is like a road trip, this is the equivalent of the copilot using a map of the US to help guide the car across the italian countryside : easily avoidable mistakes will be made, repeatedly. And because the other person made decisions based on the information you gave them, you don't get to escape knowing this could've been avoided, there's some communication issues to be addressed.
Everyday we have to talk to people and some of those days we have to argue and negociate because we got things to do that are stopped by other people's schedules, needs, desires, etc but at the same time we pass through our lives assuming arrangements or stating them, we say "i'm your friend", "i love you", "i want to spend time with you", "what the fuck was that", "i'm disappointed" and none of these sentences exist in a vaccum, if they did they wouldn't carry the informational weight that they carry in intimate contexts.
Being disappointed in a loved one that acted in a particular way and stating it to them indicates expectations to that loved one, it signals that the behavior wasn't acceptable, that they pushed against a boundary or that they enforced a dynamic that was counter to someone's particular well-being or preferences, depending on the context and the people having to talk it out like that, they'll dive deeper into what they mean by "i'm disappointed", what is being talked out, what was expected, what could be done to repair the harm. But for a lot of people that just doesn't happen, a lot of people assume and don't go beyond that unless they get hit in the head with a solid problem or situation.
Interpersonal Transactions and Information Retention
So you need to figure out how to settle things with people, a good way to do that is to signal, talk, argue, bargain and set down some concrete context, some agreed upon conditions : I have an agreement with my sister that I'll clean the bathroom and toilets in exchange for her doing the groceries, it's an oral contract but one we reiterate frequently and I call it a contract because it involves mutual consensual agreement to be enforced and we talk around and about it because we each have our own lives full of problems we can't just explain endlessly to one another why "ackshually you're the one who should be doing this chore" because we don't live in each other's heads and don't want to. What we can do is try to minimize mutual annoyance at the general mess of where we live, and when things go well we go easier and easier on one another because we trust the other to do what's agreed upon, a relationship (even a contractual one) is not an action after all : there's a process here, more than one interaction.
I had written an entire paragraph about consent and communication but this piece by Emmi Bevensee says more about communication and consent being hard than I ever could, in fewer words even :
Communication is fucky and consent has a recursive quality, after all someone asking "can you do something for me ?" hasn't given you enough information about the something in question for you to truly, freely, say yes. You can't agree to something you don't know and them asking you is them deciding that you're ready to be confronted with the information that comes with the question.
Honesty has weight, it can relieve you, it can burden you, it can be something to hold onto.
The solution is obviously not to shut down and refuse communication because you're afraid of hurting others but to do communication differently and parse out the particular discomforts and triggers in one another, the habits and coping mechanisms, all those things that accumulate and grow out of our going through the world as social beings, that often end up seeming indistinguishable from our being or our going too.
Speaking for me in particular : I have a hard time asking people for help, for what I need, it's a flaw of character life beat into me, one reason is that I hate to annoy people but I also have a hard time figuring out whether i am the annoying thing in their perception or if they're being affected by something else. I have a tendency to perceive strong negative emotions in people as something I am responsible for : in stopping the harm or cheering them up, the other side of that coin is that I have a very hard time telling others when I'm hurt, yet that's a very important thing to do, both for my sake and theirs. Some people put that trait of character on resilience or thick skin but it's just a difficulty to express discomfort and pain to others for fear of disturbing them. It's really not about being cool, just emotional constipation.
I keep secrets : This is a character habit that skews communication between me and others in a number of everyday situations and interactions, I'll look reliable till I'm not. I'll waste energy till I'm spent, I'll lose sight of other people's fatigue because I just don't have what it takes to bear my own exhaustion and theirs. This is an impedement and it can become a danger if I can't own up to it. It's not a problem solved through will power either : I tell people about this problem, so that they rely on me tentatively but not too much, so that they ask me if I'm doing well even when I look like I'm doing well. More questions erode the façade and I open up, eventually. But I need more questioning and more reassurance than the usual person. I'm a softy with a hard shell.
There are an infinite number of reasons for people to keep secrets and my reasons to do so were justified for a good portion of my life but the practice of keeping secrets has inevitably spilled out in portions of my life where it goes counter to what I actually want and need. You don't win a war the same way you build a society, likewise you don't build a relationship the same way you escape it.
Getting me to communicate effectively what I need can sometimes be facilitated by making an interaction less intimate to take some emotional weight off, and sometimes it's the contrary and I need to strongly feel I am here and supported in order to parse through my internal emotional fog and get to what I want rather than ideas of what i "should be wanting". (I'm still figuring all of this out, obviously). It's hard to find out how to reveal preference but we should figure out all the ways to do it on our own terms, without constraining ourselves to methods inherited from others.
Looking inside, when I manage to figure out what I need and what I want, while retaining knowledge of what I have at my disposal, I can try and align between my desires and my needs in such a way that they don't contradict one another now and in the long run. That's a hard task already but it's a doable one, it's what "picking a career" is all about, it's what projects are all about, it's the problem solving of everyday life. Then we get to the rest of the problem which is that even if I "solved" the problem of Me, there's other people who have their own troubles to take care of, their own complexicated strategies and counter-strategies regulating their habits and needs, their desires and capacities.
Everything I wrote previously was conceptual scaffolding for this short set of observations which I'll expand on later :
=>Honesty is not about authenticity but about producing a measure of certainty from the honest person to those it's projected towards so as to reduce the likelihood of unknowns causing the people being communicated to to make mistakes that could be avoided.
=>Reciprocity requires consent and reaffirms consent by confirming prior information to the actors engaged in the reciprocal relationship, or : Trust is earned
=>Efficient altruism demands a calculating spirit
=>You have nothing to lose but your life