Your monthly non-spammy-gif-heavy newsletter from your friends at oio.
Things more change the same what
Hello oio friends, another month has passed. 2023 kicked off with a banger of new changes and projects, still under wraps, but keep watching this space. Just like my cousin Roby used to say: the more newsletters change, the more they stay the same, or something like that. What does that even mean?
Oio news certainly did not change, although it might as we are hitting the ceiling of our Buttondown account. This and many more reasons to enjoy the present, and in particular this bundle of crunchy news from the oioverse, straight into your inbox.
---
🗞 Oio News
peek into the oioverse
🚀 Launching a new experiment!
Started as a research experiment, World Wide Walls quickly turned into a real Google Chrome Extension that allows anyone to literally write anything on any website. Leave your mark for everyone else to see: write, sketch, draw or just start doodling random nonsense. Some would say it's digital vandalism, we call it 🌈 radical self-expression ✨ — while trying to make a point in the age of a tightly constrained creative space, we give web users the freedom to break out of the pixel matrix. (only on desktop tho)

Start here, or if you want to know more about it you can read this article by Marta - oio's Creative Technologist.
---
📰 DfAM Interview


Two weeks ago we had a lovely chat about the Spawns collection and Artisanal Intelligence, with Duann Scott, who runs the DfAM newsletter. You can read the post here.
---
🎙️ Near Future Lab Podcast

Simone and Matteo are the guests in the newest episode of the Near Future Laboratory Podcast, talking about Spawns, AI and third magical thing.

Listen on Spotify and Apple Podcasts.
---
🧢 S.W.O.G.


The studio's new year started with a bunch of SWOG (Stuff We Oios Get).
Join our Discord to let us know if you'd like to see them on a certain oio kind of store 👀
---
🧊🔗 Cool links
A handpicked selection of oio-certified cool content from our Discord community (not on Discord? Join now).


🚫 The most forbidden of all forbidden snacks
🎞️ Guess the year of these historical photos
🪐 Beautiful distant worlds from the past (7m20s)
✌️ Impressive in-browser hand tracking (by Zebre_rouge on Discord)
👀 League of Legends source code leak
🖊️ A writer's room where everyone's an AI
💰 Get rich with AI rise and grind


Wanna share your cool links with the community? Hop in, fool. 🧙‍♂️
---
📈 Monthly selection
oio's monthly stonks 🆙


🌐 Website: blnkdigital
🪐 Web3: Hume
🕹 Game: Dead Space (2023)
📁 are.na channel: Controllers
📚 Wikipedia page: Mojibake (shared by ShatteredDisk on Discord)
🔧 Cool tool: Tinywow
🤖 AI: Biblegpt
---
🕵️ Follow oio
📡 Listen to oio.radio
---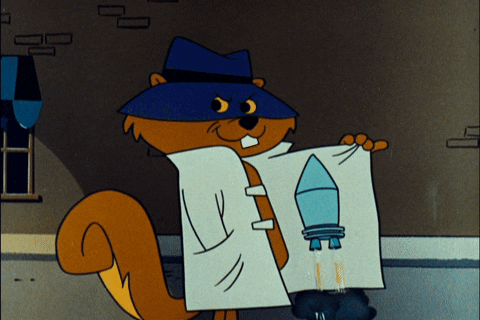 thanks for reading and keep it cookin,
~ octavian