nothing here but super-graveyard drift
issue 166 - 6th February, 2022
---
CJW: Welcome back to another issue of nothing here.
Our latest bonus is from DCH: A Timeline of QAnon Crime
And our latest unlocked bonus is Walking and Things from MJW, about walking, the pandemic, writing, and her (brilliant) story The Walking Thing.
If you enjoy what we do and have the means (and desire) to support us, you've got a couple of options:
Both give you access to the full bonus archive, as well as new bonuses as they are posted. We appreciate any and all support.
---
The Team
---
Climate Change & The Environment
MKY: Egypt officially enters state of water poverty (via FX)
You know that line in Only Lovers Left Alive, "have the water wars started yet?" well…
RELATED: Millions at risk as drought threatens the Horn of Africa.
Pay no attention to the fact that there's already plenty of conflict going on in the region. Or that some of the legions of US special forces like to be based there for some reason.
//
DCH: Can Science Fiction Wake Us Up to Our Climate Reality? - Joshua Rothman, New Yorker
Climate change has long figured in Robinson's plots. "Antarctica," a novel from 1997, revolves around glaciologists at a fictional version of McMurdo Station, the principal U.S. outpost in Antarctica. (Robinson researched the book there, exploring ice cathedrals and helping to take the first G.P.S. reading of the South Pole.) In the two-thousands, climate started to become his central subject; his wonky brand of sci-fi turned out to be well suited to a reality in which the future depends on fast, unlikely, and coördinated global reform. "Science in the Capital," a trilogy of novels published between 2004 and 2007, follows administrators at the National Science Foundation as they fight climate change through grants; "New York 2140," from 2017, is set in a Venice-like Big Apple and explores efforts to reform the financial system on ecological grounds. With each book, Robinson has revised his deeply researched climate-change scenario, focussing not just on environmental havoc but on solutions that might stop it.
MKY: Not for lack of trying lol. I'm sure they'll get it right eventually.
DCH: If only more tech bros read more Robinson and less Stephenson…
//
---
Geopolitics & Empire
MKY: Baloch militant merger targets Pakistan and China
Maybe you'd like an overview of rebel groups in Pakistan, specifically Balochistan, and their causes? I suspect we'll be hearing a lot more about Gwadar*, its regional capital, as time goes on. (Why is the US Army talking about fighting wars in south asian megacities [PDF] tho?)
If you're like, que es Balochistan? This seems like a good backgrounder: Accession of Independent Balochistan to Pakistan – South Asia Journal. Spoiler: would you believe the British Empire carved up the place because reasons? IKR.
*and if you're looking for an 'exotic' setting for a postcyberpunk story, well…
//
DCH: North Korea Hacked Him. So He Took Down Its Internet - Andy Greenberg, Wired
Just over a year ago, an independent hacker who goes by the handle P4x was himself hacked by North Korean spies. P4x was just one victim of a hacking campaign that targeted Western security researchers with the apparent aim of stealing their hacking tools and details about software vulnerabilities. He says he managed to prevent those hackers from swiping anything of value from him. But he nonetheless felt deeply unnerved by state-sponsored hackers targeting him personally—and by the lack of any visible response from the US government.

So after a year of letting his resentment simmer, P4x has taken matters into his own hands. "It felt like the right thing to do here. If they don't see we have teeth, it's just going to keep coming," says the hacker. (P4x spoke to WIRED and shared screen recordings to verify his responsibility for the attacks but declined to use his real name for fear of prosecution or retaliation.) "I want them to understand that if you come at us, it means some of your infrastructure is going down for a while."
Good read on the perils of fragile centralised systems.
CJW: And a story on the inverse: Kazakhstan's internet shutdown offers lessons on how to survive an internet blackout - Katia Patin at Coda
//
DCH: Militarized Dolphins Protect Almost a Quarter of the US Nuclear Stockpile - Blake Stilwell, military.com
Since Bangor, Washington, now houses the largest single nuclear weapons site in the world, it needs protection from all sides, including the seaward side. That's where the Navy's dolphin pods and sea lions come in. Navy spokesman Chris Haley says the animals have been defending the waters around the stockpile, holding roughly 25% of the United States' 9,962 nuclear warheads, since 2010.
CJW: Obligatory Johnny Mnemonic screencap:
Though I do love the idea of a highly trained special forces diver getting handcuffed by a sea lion.
DCH: The bit later in the article about the equivalent Russian programs also made me think about Dmitri-9 from The Filth by Grant Morrison and Chris Weston.
//
MKY: The British State Has Never Been Held Responsible for Bloody Sunday - Daniel Finn, jacobin
50years since the Paras opened fire on a peaceful protest in the British colony of northern Ireland. Murdering ordinary Irelanders pleading for basic civil rights. That's what you get for questioning Power's right to round up and imprison whomever it chooses. [Smash cut to the present - why don't, check notes - American schools with their own internal police force - yeah, that's what it says… they don't like the kids reading V for Vendetta. So weird.]
For some reason, I feel like this is the bit most worth highlighting…
The real test of those guardrails had come in 1972. Not only was that year the bloodiest one of the Troubles — it was also a time of heightened social conflict in Britain itself, with the first miners' strike delivering a sharp blow to Edward Heath's government. Over the course of the decade, right-wing commentators openly discussed the idea of using the British army as a tool of domestic repression.

In 1974, the future _Sunday Telegraph _editor Peregrine Worsthorne went to Chile on a trip that its military junta paid for. Worsthorne claimed that the junta enjoyed "very widespread popularity among all classes" and even praised the conditions in a forced labor camp to which he paid a visit. He concluded his article with an emphatic message for the home front:

All right, a military dictatorship is ugly and repressive. But if a minority British Socialist Government ever sought, by cunning, duplicity, corruption, terror and foreign arms, to turn this country into a Communist State, I hope and pray our armed forces would intervene to prevent such a calamity as efficiently as the armed forces did in Chile.

When the Labour MP Chris Mullin composed his novel A Very British Coup in 1982, he gave its arch-conspirator the name "Sir Peregrine."
Well I know what I'm watching this weekend.
But wait there's more! (There's a fuckton more ofc, but let's just go with the greatest hits for now.) No one was even _charged _for the horrific Dublin and Monaghan bombings in 1974, despite the whole thing being, how you say, rather sus.
//
MKY: Indonesia's military says three soldiers killed in clash with separatist rebels in Papua - ABC News
Here's an interesting story about the latest episode in an ongoing conflict just to our north that's barely on the local radar for some reason. Like, this story was on the ABC News (our friendly State Media lol) homepage for a few hours max., before being pushed off by 20 stories about Ukraine and 10 more about the evils of China, and whatever the political junkies are a-tweet about.
Thankfully Aunty still delivers the occasional piece of actual journalism, so we've got this overview to paste in: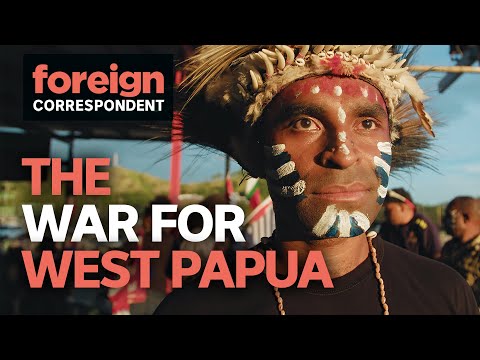 For contrast, check this piece from the other side: Indonesian Military Blames Pro-Independence Group for Deadly Attack in West Papua — BenarNews - where we learn the local authorities are using it to clamp down on the West Papuan political party peacefully organising for more, what's that word people keep bandying about until it loses all meaning? Oh yeah, DEMOCRACY. Which shows you what they're really afraid of I guess?
//
MKY: Exit Strategy: 022 - Neil Hauer - Understanding the Second Nagorno-Karabakh War
Maybe you caught wind, somewhere in between all the sound and fury of an increasingly multipolar world, of the latest war in the southern Caucasus, and would like to know more? Maybe you just wanna hear a Canadian foreign correspondent relaying a grim meathook futurepresent horror story featuring Turkish Drones, Syrian militias as proxy forces and that old stalwart of war, ethnic cleansing. I can't promise you won't be left with more questions than answers, but there's a reason this is among my fave podcasts rn.
//
---
Science & Space
CJW: Dawn of the Space Lords - Corey Pein at The Baffler
What does it say about the U.S. space program—once the envy of the world—that while its generals were figuratively pissing themselves over a Chinese rocket, its astronauts were literally pissing themselves because a profit-hungry contractor screwed up?

[…]

Predictably, the space lords' colonies would be governed as fiefdoms dressed up as libertarian paradises. An O'Neill Cylinder or an uninhabited planet might seem to satisfy the colonial fantasy of a blank canvas for economic and political expression. But no. The easel, the palette, the pigments, and the brushes will belong to the space lords, not to mention royalties in perpetuity from any intellectual property created using their space technologies. […] Musk says he favors "direct democracy" on Mars. Sure, OK. No democracy can exist where one company controls the life support systems. Vote against the boss? No rations for you. Labor unrest? Try striking without oxygen.
A great and fairly long piece at the Baffler on Musk and Bezos and their plans for space. I think the above is probably the best distillation of the true drive behind both Blue Origin and SpaceX - becoming god-emperors over their own space colonies where they can be exempt from such pesky things as regulatory and safety oversight, labor rights, and even human rights.
One only needs to look at conditions on Tesla production lines or in Amazon warehouses to realise how many human lives these men would be willing to sacrifice for their goals. But hey, if Musk reply guys are the only ones to sign up it might not be all bad…
Also:
Bezos, to cleanse the Earth, wants the bulk of humanity to leave it forever. "The solar system can easily support a trillion humans," he said in 2018, and then "we would have a thousand Einsteins, and a thousand Mozarts." Never mind that a thousand Einsteins and a thousand Mozarts no doubt already live on this planet in obscurity, crushed by capitalism. We don't lack geniuses; rather, most geniuses lack the security that would allow them to flourish.
Here I assume Pein is referencing Stephen Jay Gould who wrote: "I am, somehow, less interested in the weight and convolutions of Einstein's brain than in the near certainty that people of equal talent have lived and died in cotton fields and sweatshops."
That's a quote that has long since taken up residence in my mind.
Here's another related piece, again at the Baffler, by Matthew King: Spoiling the Last Frontier (via Dan Hill)
//
---
Tech & Design
CJW: NFTs and Open Access: Power in the Age of Digital Individualism - Xenogothic
What depresses me isn't so much how NFTs are being used by the internet's most naïve denizens, but that their idiocy atrophies the political imagination of the rest of us.
A really great piece from my Buddy Matt on NFTs, the battle between the platform capitalism of Web 2.0 and the (currently wasted?) potential of web3, and the need for a better political imaginary that sees beyond the speculative crypto-bro bullshit epitomised by Bored Apes and similar grifts.
//
DCH: The Battle for the World's Most Powerful Cyberweapon - Mark Mazzetti and Ronen Bergman, nytimes
This version of Pegasus was "zero click" — unlike more common hacking software, it did not require users to click on a malicious attachment or link — so the Americans monitoring the phones could see no evidence of an ongoing breach. They couldn't see the Pegasus computers connecting to a network of servers around the world, hacking the phone, then connecting back to the equipment at the New Jersey facility. What they could see, minutes later, was every piece of data stored on the phone as it unspooled onto the large monitors of the Pegasus computers: every email, every photo, every text thread, every personal contact. They could also see the phone's location and even take control of its camera and microphone. F.B.I. agents using Pegasus could, in theory, almost instantly transform phones around the world into powerful surveillance tools — everywhere except in the United States.

NSO had recently offered the F.B.I. a workaround. During a presentation to officials in Washington, the company demonstrated a new system, called Phantom, that could hack any number in the United States that the F.B.I. decided to target. Israel had granted a special license to NSO, one that permitted its Phantom system to attack U.S. numbers. The license allowed for only one type of client: U.S. government agencies. A slick brochure put together for potential customers by NSO's U.S. subsidiary, first published by Vice, says that Phantom allows American law enforcement and spy agencies to get intelligence "by extracting and monitoring crucial data from mobile devices." It is an "independent solution" that requires no cooperation from AT&T, Verizon, Apple or Google. The system, it says, will "turn your target's smartphone into an intelligence gold mine."
A must read about the modern global surveillance state and how it is entangled with and in many cases, dominating diplomacy and policy decisions.
//
LZ: The hype cycle of technology
//
---
Society & The Culture
CJW: Our Animals, Ourselves - Astra & Sunaura Taylor at Lux Magazine (via Dan Hill)
Instead of being polite, [Joaquin] Phoenix [during his Oscar acceptance speech] was an unabashed vegan killjoy, taking his audience on an uncomfortable journey not simply to the slaughterhouse, but to the insemination room. He was talking about milk and the reproductive and gendered violence it always entails. What made the speech so unsettling and memorable, in other words, was its latent feminist analysis. It was an analysis that spoke to the animal rights movement's forgotten feminist roots, and — we hope — to its socialist-feminist future. We believe that the role of animal consumption has been misunderstood and that a feminist lens can help us place animal rights within a broad socialist critique of capitalism.

[…]

[…] we are sold a sanitized and idealized image of farm life. As is the case with human labor, the reproductive dimensions of meat, milk, and egg production too often go ignored — likely because the torment endured by these animals contradicts the bucolic and serene images consumers take comfort in.

[…]

Only by broadening a socialist feminist analysis beyond the human can we fully grasp the depth of capitalism's dependence upon the enclosure, control, and privatization of life's regenerative capacities — and grasp why conservatives, and the alt right in particular, see vegans as such an existential threat. "Milk" is both a noun […] and a verb that means to exploit for profit. Coercing and commodifying the reproduction of human and non-human animals is how capitalism reproduces itself. As Federici has explained, "The capitalist class always needs a population without rights, in the colonies, in the kitchen, in the plantation," and, as these examples show, on the farm and in the slaughterhouse.
If you consider yourself a feminist and/or animal lover, or in any way anti-capitalist, please read this piece. Briefly put, it's about the struggles of animal liberation, feminism, anti-racism, socialism and leftism more broadly, climate activism, and the ways they are, or should be, interconnected. This issue's must read.
Not only is industrial agriculture a leading cause of deforestation and climate changes (a recent study predicts that the largest meat and dairy companies' greenhouse gas emissions will soon overtake those of the largest oil companies), it also puts us at increased risk of future pandemics, as new zoonotic diseases and antibiotic resistant bacteria are bred on crowded factory farms — including pathogens that could one day make Covid-19 look like the common cold.
Some related thoughts here, but also focussed on AI: Artificial Animals - Claire L. Evans at Grow (via Sentiers)
//
CJW: On Death and Love - Melanie Challenger at Emergence Magazine
When interrogated, however, the idea of human exceptionalism can be extraordinarily difficult to ground in reality. That is because, at its heart, it is a belief rather than a fact. It is a belief about the value and quality of humanity. It is a belief that human uniqueness allows us both to endure and to triumph. It is the idea to which we default when confronted by human activities that seem to run counter to our moral high ground.
About love and death, but also human exceptionalism and how it has led us to these times of environmental damage and species extinction. In some ways it's related to the above.
//
---
Labor & Economics
DCH: The labyrinth that is British complicity in kleptocracy - Oliver Bullough, codastory
There is of course a far deeper problem in that London has become so accustomed to moving questionable money that the whole regulatory machinery would have to be redesigned to make any significant difference, and there is zero sign of any politician appreciating what a vast job that will be. On that note (while researching an entirely different subject for an article I'm working on), I last week came across the Deregulation Act of 2015 and the "growth duty" it imposes on regulators. Here's paragraph 1.1.

"Any person exercising a regulatory function must have regard to the desirability of promoting economic growth (the "growth duty"). In performing this duty, they must, in particular, consider the importance for the promotion of economic growth of exercising the regulatory function," the guidance for regulators stated.

I had previously believed that regulators' primary job was, well, to regulate. So this came as a bit of a shock once I'd thought through its implications. Money laundering promotes economic growth; pollution promotes economic growth; selling toxic financial products promotes economic growth. So presumably regulators must nod them through. Just when you think you've reached the end of the labyrinth that is British complicity in kleptocracy you open a door and find a new labyrinth. It is, as they say, turtles all the way down.
The UK actively enables off-shored economic crime of the highest order. And it does so under the cover of laws passed by the Tory govt. Fun times.
//
DCH: The Gold Rush Returns to California - Becki Robins, undark
Rise Gold has pledged to mitigate the environmental impact of its new mining operation in part by employing a technique called paste backfilling, which involves injecting a mixture of water, mine waste, and a binder (often cement) into mining tunnels. The practice helps provide structural support and reduce the amount of aboveground mine waste. There is some science to support the benefits of this approach, but it's only a partial solution, and there are lingering uncertainties about its long-term impact. While Rise Gold reports that there is strong support for the project throughout Nevada County, where Grass Valley is located, some local residents remain skeptical. Among other things, they are concerned that the new mining operation will not be able to adequately contain its waste.

Given these challenges, some economists are asking whether it makes sense to mine gold when the precious mineral is merely destined for a bank vault. "The cost of mining is high," says financial economist Dirk Baur. Much of the value of gold is tied up in the cost of just digging it out of the ground, he says. "There's some profit for the mining company, but a big, big chunk is just an expense."
Gold stans are at the root of a lot of bad shit. This current resurgence is being championed by the usual kleptocrats and is strangely using a lot of the same sort of arguments you hear from cryptobros.
//
---
Movies + TV
LZ: Hatching
Only saw the trailers for now, but I'm really looking forward to watching it. My kind of movie, my kind of horror.
The Innocents (1961)
Very old and maybe even cliché film for those who are into gothic literature and old horror movies. Well, I only got the chance to watch it a couple of days ago and it's beautiful. Perhaps I like it even more than the original short story, The turn of the screw, but probably because it has the visuals. The scene of the damsel holding a candelabrum in the dark, wearing a victorian camisole and letting her hair down… it's just pure aesthetic fruition.
//
MKY: Station Eleven
I seemed to have vibed excessively hard with this show*. It even generated what is popularly known as feelings. Of the positive kinda even. So yeah, let the theatre geeks inherit Earth.
*Premise: a flu sweeps the world and our vainglorious global civilization grinds to a halt. Hard sell these days, right?
Honestly, worth it for the ruinporn alone. But you also get Mackenzie Davis doing tricks with a knife, Lori Petty reminding the world that Lori Petty exists and David Cross acting_. _And that's just a tasting platter.
//
MJW: The House of Gucci (2021)
If you're into some late seventies/early eighties opulence, drama-rama, and fine leather goods, you should watch The House of Gucci. Lady Gaga and Adam Driver are the most bizarre couple you've ever seen on film, the accents are terrible and the soapy double-crosses don't stop. I honestly don't know what I think of it. Á la Verhoeven, but not quite as outrageous.
---
Comics
CJW: Down River People - written by Adam Smith with art by Matt Fox and letters by Mike Fiorentino
This is a fantastic graphic novel from Smith, Fox, and Fiorentino - Smith and Fox were Eiser-nominated for the previous graphic novel, and here we see their storytelling skills growing even further. In part Down River People is about processing grief and the connections we forge throughout a life well-lived, but also a small town drama combined with Southern gothic horror. It's heartfelt and gorgeous and creepy and highly recommended.
Adam Smith also has a great story in Into the Crypts of Rays: A Black Metal Horror Anthology vol 2 from Gravely Unusual Magazine, in case that sounds like your sort of thing.
---
Music
LZ: Zventa Sventana
Zventa Sventana – На горе мак / Poppy Flower On The Mountain - YouTube
Альбом «На горе мак» — http://bnd.lc/nagoremak «На горе мак» — работа в стиле кибер-фолк. Варвара Шмыкова в образе Василисы Прекрасной попадает в мир, где ру…
I love folk music, but I think it's even better when the artist decides to give a twist to it. And here's a good example of a Russian folk band that is updating the genre and giving some Millennial power up.
//
LZ: Feminazgul and Ragana
Feminist, antifa black metal bands from the US. Love them from the bottom of my heart, especially Feminazgul's album No Dawn For Men and Ragana's LET OUR NAMES BE FORGOTTEN. Also, isn't it lovely how Feminazgul combined the term feminazi + nazgul (Tolkien character) to make a stand (and also make fun) of the scene? Of course, if you go to their shoutbox on Last.fm, you will see a lot of hatred, which brings me to the conclusion that the band is even more powerful.
---
Art
LZ: Valère Bernard
Absolutely in love with the art of Valère Bernard, especially when it comes to the hatching illustrations.
And also wanting so much to buy this patch by Brettisagirl
//
CJW: AI Hexcrawl (via Austin)
These kinds of GPT experiments make me wish I'd learned even a tiny amount of coding so I had the required skills/knowledge to tinker.
Curated RPG hexcrawl locations and encounters generated by GPT transformer models which then serve as prompts for AI pixel art via pixray
---
The Memes