nothing here but sorely-needed maintenance
issue 194 - 2nd October, 2022
---
CJW: Welcome to another edition of nothing here. Times are getting tougher and money is tighter, but if you like what we do and are in a position where you're able to support us, you've got a couple of options:
Both will give you access to the full bonus archive, as well as new bonuses as they are posted. Another thing you can do to help spread the word is forward this email to someone you think might enjoy it.
Latest bonus is from MJW: The Nosebleed, part of a memoir she's working on following her time at the dungeon.
---
The Team
---
Climate Change & The Environment
CJW: Debunking the Myths of Green Capitalism - Adrienne Buller interviewed at Current Affairs
Last summer, I was on the West Coast of North America where I'm from, and a number of huge carbon offset plantations—these big forest plantations for big companies like Microsoft—were just going up in flames amid the Bootleg wildfires. Even if you have this temporary forest offset you're contributing to, there's no guarantee of permanence. But the carbon that you've emitted, because you paid for that offset, is, by all intents and purposes, permanent from the perspective of climate change.
Emphasis mine.
Interesting discussion on the bullshittery involved in "green" capitalism and market-based solutions to carbon emissions.
We have to decarbonize very quickly. But everything that we do has a material basis and involves resources—probably a lot of land and labour. And we need to be thinking about whose lands and whose labour and whose lives are being used to sustain our programs of decarbonization.
Since reading a piece by Cory Doctorow a while back about the glut of work we'll have to do to decarbonise and address climate change (a lot of that being literal hands in the dirt type of work), I've thought about that a lot. I wouldn't mind digging holes for a living, but capitalists want to pay us the minimum amount possible, which means a lot of physical labour is vastly underpaid - particularly when you take into account the damage you're doing to your body.
Anyway, the above is a valid point because even if it moves beyond the green-washing phase, capital will likely try and address land and labour needs in the same colonialist fashion they have for hundreds of years, and that is something we have to be ready for. We can, and must, do better than a future that simply continues the inequities of the past and present.
I feel like this next piece is related too, on the importance of maintenance (which is labour-intensive, hence the connection) - for both the built and growing environments - at a time when simply replacing what's broken is becoming more and more costly, in terms of financial and carbon cost:
Maintenance could serve as a useful framework for addressing climate change and other pressing planetary constraints that, if left unaddressed, could recreate on a global scale the localized austerity of a cash-strapped transit agency. Indeed, maintenance as a concept could encompass both the built environment and the so-called natural world. Perhaps maintenance, rather than sustainability, is the more useful framework for a green transition, because it can account for how human infrastructure is now deeply entangled with the environment in the age of the Anthropocene.
The piece covers a lot of ground. Well worth it.
//
CJW: The Infamous 1972 Report That Warned of Civilization's Collapse - Matt Simon interviewing Carlos Alvarez Pereira at Wired (via Sentiers)
What the system has done, as a mechanism to continue with growth at all costs, is actually to burn the future. And the future is the least renewable resource. There is no way that we can reuse the time we had when we started this conversation. And by building up a system which is more debt-driven—where we keep consumption going, but by creating more and more debt—what we're actually doing is burning or stealing the time of people in the future. Because their time will be devoted to repaying the debt.
An interview at Wired with Carlos Alvarez Pereira, the vice president of the Club of Rome, who wrote the original Limits to Growth report, and the co-editor of a new book Limits and Beyond. It's a pretty brief interview, ending just as it felt like it was going somewhere, but does make me interested in checking the book out.
I included the above pull-quote though as it relates to some other pieces I've shared recently on our place in history.
//
DCH: In Pakistan, 33 Million People Have Been Displaced in Floods By Zoha Tunio, Undark + Pakistan's Biblical Floods and the Case for Climate Reparations By Mohammed Hanif, The New Yorker
"Undoubtedly, countries in the Global North bear responsibility and should pay their historical debt to more vulnerable countries," Friederike Otto, senior lecturer in climate science at the Grantham Institute for Climate Change and the Environment and co-founder of World Weather Attribution, said in a written statement about the attribution study. Within Pakistan experts are holding the rich countries accountable for the devastation in Pakistan. "This is carnage, there are millions of people who are going to die on account of global warming," said Alam.

When rich nations refuse to acknowledge that countries such as Pakistan need climate reparations, they not only shirk their responsibility now but set a precedent of inaction and impunity, even within their own borders. They seem to say, We can build walls so high that the polluted air will only poison you. When it melts glaciers, only you will drown, and when your fields are flooded, only you will go hungry. We can give you a few thousand tents to shelter your millions, or rafts to float you over what used to be self-sustaining villages, but we don't owe you anything. If it happens to us, rich countries seem to say, we won't starve. We can always eat you.
More than 33 million lives turned to chaos. Over 1,300 dead. ⅓ of the country underwater.
And US politicians like Biden and Kerry either tepidly say Pakistan needs help or actively refute the very notion of climate reparations. Repugnant.
//
---
Geopolitics & Empire
DCH: Kamila Shamsie on the crisis in British politics: 'What kind of democracy is this?' By Kamila Shamsie, The Guardian
The reporting on the advisory board was one of many news stories that linked the Tory government to cash for access, or cronyism, or the "chumocracy" in recent years. There was the controversy over Cruddas's peerage; the MP Owen Paterson's successful lobbying for more than £600min Covid contracts for Randox, who paid him more than £8,000 a month as a consultant; the government's illegal use of a fast track VIP lane to award Covid PPE contracts, which included the £40m handed to the then health secretary Matt Hancock's pub landlord; the housing secretary Robert Jenrick's unlawful approval of a housing scheme linked to the Tory donor Richard Desmond, whom he sat next to at a party fundraising event. It was hard not to feel the problem was systemic rather than one of a few bad apples.
A timely recap of the kleptocracy and disaster capitalism at the very heart of modern British government. More on the UK's self-inflicted omnishambles in the economics section too.
//
CJW: The Nightmare of Military Spending on an Overheating Planet - Stan Cox at Tom's Dispatch (via Foreign Exchanges)
The U.S. military is this globe's largest institutional consumer of petroleum fuels. As a result, it produces greenhouse gas emissions equal to about 60 million metric tons of carbon dioxide annually. Were the Pentagon a country, those figures would place it just below Ireland and Finland in a ranking of national carbon emissions. Or put another way, our military surpasses the total national emissions of Bulgaria, Croatia, and Slovenia combined.

[…]

In March, the Defense Department announced that its proposed budget for fiscal year 2023 would include a measly $3.1 billion for "addressing the climate crisis." That amounts to less than 0.4% of the department's total spending and, as it happens, two-thirds of that little sliver of funding will go not to climate mitigation itself but to protecting military facilities and activities against the future impact of climate change. Worse yet, only a tiny portion of the remainder would go toward reducing the greenhouse-gas emissions or other environmental damage the armed forces itself will produce.
An important read on US military spending and climate change.
Related: Reining In the War Economy - William Hartung at The Nation (via Foreign Exchanges)
//
---
Tech & Design
CJW: Tales from the Thrifts - Noah Kulwin at The Baffler
The savings-and-loan crisis is part of a straight line of American mortgage lending policy disaster from the 1980s to the 2000s. But it is through crypto and web3—interlocking, politically engaged pools of money relying heavily on both "Wall Street" and "Main Street" investors—that I believe the mechanics of disasters like the savings-and-loan crisis can be more readily produced today. Unlike with the S&Ls, however, there will be no bailout of crypto—so said the head of the SEC in late June. There will only be, to use the parlance of the industry, rug-pullers and bag-holders.
A great piece from Noah Kulwin comparing cryptocurrencies to previous American financial scandals and scams.
Related: Fears of 'subprime' carbon assets stall crypto rainforest mission - Fabio Teixeira and Avi Asher-Schapiro
An interesting long read on crypto carbon credit schemes. A lot of carbon credit schemes are already dubious and/or run by corrupt profiteers (examples of that in this piece, and it's not even the focus), so why not add some blockchain subprime mortgage-style scam bullshit for good measure?
//
DCH: Metaverse in retrograde By Justin EH Smith, The New Statesmen
Zuckerberg understood that it made sense to roll the new product out, to let the extremely-online vanguard mock it for a few weeks before moving on to delivering it to others. For Meta's business model – which has long proven to be successful – is to cater to the normies. Our "real" world remains a normie world. It demands little in the way of aesthetic excellence from the various platforms through which content is delivered, and as long as profit is the only motive for its delivery, creators have no more reason to pursue aesthetic excellence than normies have to expect it. Our virtual worlds can only be as sharp and compelling as the imaginations of the people who make them. Or, to put that another way, every real world gets the virtual worlds it deserves. We're getting Zuckerberg's Metaverse.
On the intentional banality of the Metaverse.
//
DCH: Crypto Darling Helium Promised A 'People's Network.' Instead, Its Executives Got Rich. Sarah Emerson, David Jeans, & Phoebe Liu, Forbes
Forbes identified 30 digital wallets that appear to be connected to Helium employees, their friends and family and early investors. This group of wallets mined 3.5 million HNT — almost half of all Helium tokens mined within the first three months of the network's launch in August 2019, according to a Forbes analysis that was confirmed by blockchain forensics firm Certik. Within six months, more than a quarter of all HNT had been mined by insiders — valued at roughly $250 million when the price of Helium peaked last year. Even after the crypto price crashed, the tokens are still worth $21 million today.
Another day, another crypto scam. The grift is the point.
//
---
Society & The Culture
CJW: Life After Lifestyle - Toby Shorin (via The Terminal)
Seeing the cultural production service economy helps us understand why, for a decade, "now" has felt increasingly sophisticated but empty. It's why, in the absence of something real to aspire to in 2010s culture, everything has become vaguely aspirational, even sugar water. As more and more young people enter into entertainment careers in a de-industrialized "creator economy," business models supported by brand affiliation reign supreme. Once the CPSE eats a category, it can be segmented a dozen, a hundred times, filling out every price point and segment. Class mobility may be shot, but at least we can have nice things.
A thorough run-down of the cultural/commercial trends of the last decade or so, the way online shopping, dropshipping, social media aspiration, etc etc have all combined to create an increasingly fragmented array of sub/cultural shards. It is a long read, but well worth it.
It also goes some way to explain the entrenchment of the current form of our treat economy - whatever it is you want, it is available from a DTC brand styled to appeal directly to you, and can be shipped to your door. Means we can expect massive psychic shockwaves rippling through the population of people who had the disposable income to buy into these products/services with the continuing (and probably compounding) cost of living crises.
The second half is where the author sees things going in the future - into cult-adjacent branded-subcultures. My pessimist cynical self can't imagine it happening in our world without it resembling Sorry to Bother You's WorryFree, but the author is far more generous, even positing that it could be preferable to our current increasingly-fragmented status quo. I understand a need to address our current dearth of connection, but the last thing I want is to put that sort of cultural import into the hands of fucking capitalists.
The Lifestyle era was not about creating culture; it was about attaching brands onto existing cultural contexts. It was not about shaping people; it was about sorting consumer demographics into niche categories. The new order we are entering into reverses this. For some organizations, culture has become the product itself, and products have become secondary, auxiliary, to the production of culture.
Honestly, this is a niche I'd rather see filled by DAOs rather than brands, and I say that as a DAO skeptic because of the hyperfinancialisation of all things crypto. Less brand/commerce related (ideally), but community focused and driven by specific projects the members are passionate about, whether that's artistic practice, scientific innovation, or something more grassroots.
//
CJW: Stone Skipping Is a Lost Art. Kurt Steiner Wants the World to Find It - Sean Williams at Outside
Finally, in February, after pursuing Kurt for more than two years, I flew from Europe to Detroit, where border guards had a hard time believing I was entering the U.S. to interview a stone skipper. Then I showed them a video of Kurt's magical record throw, and before long a group was gathered around a computer screen, counting the skips and hollering "No fucking way!" before letting me through. From the moment I met Kurt in Erie a day later, it was clear that his hibernation had ended. By 10 p.m. on our second evening, when he fashioned a can of Monster energy drink into a makeshift bong, we'd spoken for 12 hours straight.
A great profile of stone-skipping's anti-capitalist wild man and his fight against the commercialisation of his vocation. Ok, less so the last bit, but it's still a fantastic piece.
//
---
Health, Cooking, and Related
MJW: Memory problems during the pandemic? It's just your brain trying to distinguish one day from the next The Conversation
During the lockdowns, our daily lives became significantly less variable. As a result, the memories that we formed were all associated with a relatively limited set of environmental cues. Therefore, when we attempt to retrieve information from memory, we experience more interference between competing memory traces and worse overall memory.
Melbourne was under lockdown for 262 days - that's eight and a half months where we were only allowed to leave the house for an hour a day. It has and will continue to have effects on the neurological and mental health of everyone who endured it. Not only did it affect brains, it also had impacts on social skills, and affected eyesight.
//
DCH: Woman With Severe Chronic Pain Was Denied Medication for Being 'Childbearing Age' By Kylie Cheung, Jezebel
A New York woman says she was denied highly effective medication for a chronic, painful condition that's caused her to contemplate suicide because her neurologist told her she could become pregnant, and the medication might cause birth defects—even though she never plans on having children.
…and it only gets worse from there. The patient was then threatened with legal action as a result of sharing her story and has apparently been blacklisted from medical treatment in her area. More fucked up shit thanks to the Dobbs decision.
MJW: If this is a case of a doctor using the law to treat patients according to his personal beliefs it's fucked, and if it's a case of those laws influencing patient care it's fucked and it all sets an alarming precendent and fuck I'm just so relieved the laws in my country haven't been eroded in this way. Yet.
---
Labor & Economics
DCH: Number of global ultra high net worth individuals hits record high By Rupert Neate, The Guardian
The ranks of the global "ultra high net worth" (UHNW) individuals swelled by 46,000 last year to a record 218,200 as the world's richest people benefited from "almost an explosion of wealth" during the recovery from the pandemic.

The huge increase in wealth of the richest 0.00004% of the world's adult population comes as billions of low- and middle-income people – who saw their savings wiped out during the pandemic – are struggling to cope with soaring food and energy prices.
The richest 1% now control 46% of the world's wealth. The US alone is home to 62.5 million millionaires. So many that economists are saying it's "an increasingly irrelevant measure of wealth".
Meanwhile, here in the UK with a population of 62 million people total, struggling parents are thinking about 'shredding up toilet paper' to bulk out basic meals for their children.
The economy is in shreds thanks to the new lot of Tories in power. The new government is made up of the absolute dregs of The Conservative Party. New Chancellor of The Exchequer Kwasi Kwarteng's mini-budget is so lamented that the pound has tanked to an all-time low against the dollar
The last time things were this bad was when Thatcher was in power. Tories love tanking the pound so they can buy assets at fire-sale prices and then sell it all off for parts later.
The Bank of England is conspiring with the government to sow chaos. Early in the rout they refused to prop up the pound. Then it announced competing policies of monetary easing/tightening. Finally it decided to take dramatic action to prevent a pensions meltdown by buying £65 billion in bonds/gilts. That's £5 billion a day for 13 days to try to calm the markets because the current chancellor and his plans are an embarrassment so much so that the IMF even called them out.
Thanks, I hate it.
//
---
Books
LZ: Becoming the Forest fanzine
Not really a book, but a very niche and interesting fanzine that I discovered a while ago. It's all about black metal, forests and folklore. I bought the second edition which has interviews with bands like Mork and Botanist, fiction, and an article about the epigenetics of Norway spruce and how that connects with black metal (!). You can buy it online from stores in the UK or in Germany at Haus Nostromo.
---
Movies + TV
LZ: Speak no evil
If you like Funny Games and Nocturnal Animals, this could be your next movie. A Danish couple and their daughter go to Italy for holidays and meet another Dutch couple with a son. Even though there is some awkwardness, the Danish couple tries to let it slide and try to make friends with these people. One day they are invited to spend a weekend at their house in the Dutch woods and all the disgraceful things start to happen.
//
LZ: Goodnight Mommy
The American adaptation of the Austrian film Ich seh ich seh is not bad, but it's kind of useless if you already watched the original. There are some differences and adaptations to the American context, some characters that don't exist in the original, but when you already know what's the plot twist, it's not much worth your time. Still, if you didn't see Ich seh ich seh and want to check it on Amazon Prime, Naomi Watts and the The Boys twins are doing pretty good.
CJW: I saw the original at MIFF a few years back. I picked up on what was to be the twist immediately, so I kept waiting for the "real" twist which never eventuated. So yeah, I found it a fairly flat experience. But, y'know, YMMV.
//
LZ: What Josiah Saw
A southern gothic film with three chapters. The format is interesting, looks like you're reading a classic anthology of short stories, but everything connects at the end. The stories separately are already interesting on their own, when they find a connection it's just the cherry on the top. You will first be introduced to Tom, a farmer who lives with his father in the house where his mother committed suicide. Then you'll meet Eli, a white trash guy who accepts one last job to even his debts and goes messing with Romani gypsy. You will also learn more about Mary and her dodgy dream of having a child as if it could fix her marriage and sanity.
//
LZ: Dahmer (Netflix series)
Twitter is on fire with this series but, to be honest, even though I like true crime and love Evan Peters, this is quite boring. Why? Because it's a Ryan Murphy show, so it's always the same shit. It's like Pose but make it true crime, so it's kinda like American Horror Story but also a bit of Ratchet. That doesn't mean the series is bad, but the rhythm and the way the story is told is kind of zzzz… When you get to the last episodes though, it's interesting to see how they tell the story from the victim's perspective, thus taking Dahmer out of the spotlight for a while.
MJW: I only watched the first episode, and it was both boring AND horrific.
//
LZ: Cyberpunk Edgerunners (Netflix series)
As much as I love cyberpunk, I think I'm too old for anime. I see many people liked the series but I found them boring as well. Some unnecessary butt-focused angles, shallow characters and a naive discussion about classicism. Even though the game is full of bugs, it is infinitely richer than the anime – of course, it has only 10 episodes, but it was too much teenage angst for me. Still, the visuals are great and they take great inspiration from the aesthetics of 90s and 2000s anime – the opening is pure Cowboy Bebop vibes.
---
Music
LZ: Björk is back with Fossora!
It's such a coincidence that I have been dedicating some time to study mushrooms and fungi this year and the next album by the Icelandic queen is all about them. After delving into coral/insect/psychedelic aesthetics, she is now back with an even more experimental album and poetic lyrics.
//
LZ: Antiqva
Excellent band with only two songs, for now. It seems they are a bunch of musicians spread worldwide (Germany, Finland, the US etc), so I suppose it's hard for them to compose stuff and get things done, but what is already released is epic. You'll like it if you enjoy folk/atmospheric black metal.
//
CJW: The Mars Volta
I haven't looked for critic or fan reviews of the new self-titled album from The Mars Volta, but I wouldn't be surprised if it was divisive. I can imagine a lot of fans claiming it's boring, but on the contrary I think it's fantastically chill, while still being as interesting and nuanced as anything the band has released.
The big latin jazz sound of their middle-period has been replaced by a more pared-back vibe and Caribbean beats, but still with the familiar experimental electronica that's been a constant in the band even after Jeremy Ward's untimely death, and vocal hooks that have been stuck in my head all week. Not much in the way of wailing guitar solos on this outing, but I can't say I remember any from Noctourniquet either, so maybe Omar got them all out of his system in that extravagant middle trilogy.
I also have a lot of respect for the way they've used their music videos to highlight the plight of Puerto Rico and its people. Links below (2 different videos).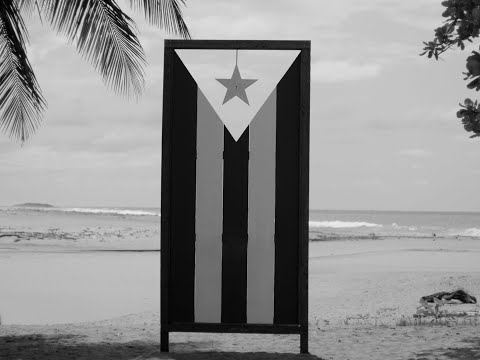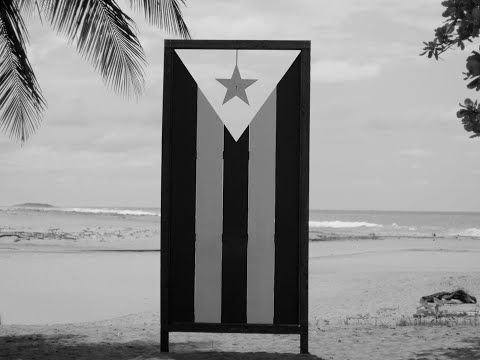 ---
The Self-Promotion
LZ: Even with a bigger picture viewpoint, longtermism is short-sighted in a cosmological context
Translation of an essay that I wrote about longtermism, a topic already mentioned here in the newsletter, but with a new proposition: what if longtermism was less anthropocentric and actually considered a cosmocentric perspective? Some notes about philosophy, astrobiology and ethics.
---
The Memes