nothing here but odourless empire blues
issue 191 - 4th September, 2022
---
CJW: Welcome back, and thanks for joining us for another issue. If you like what we do and want to support us, there are a couple of paid subscription options:
Both give you access to the full bonus archive, as well as new bonuses as they are posted. Another thing you can do to help spread the word is forward this email to someone you think might enjoy it.
The latest bonus was one of mine, on depressions and related subjects:
I sent a teaser out but wrongly assumed that Buttondown would mark it as a teaser, so if you're wondering why you received an oddly truncated email, that's why. The full bonus is above, locked for paid subscribers.
---
The Team
---
Climate Change & The Environment
CJW: Zero Emissions Isn't Enough. ​We Need Climate Repair. - Andrew Dana Hudson at Jacobin
As socialists, we should be committed to not just stopping capitalist degradation of the environment but to providing a safe and stable planet for generations to come. As such, we have to stop thinking that the job will be done when emissions are ended.

Swift and deep decarbonization, the epochal transition of the human civilization off fossil-fuel energy to sources that don't endanger our lives and planet, is only step one. We should start planning for and demanding a second civilizational project to follow: climate repair.
Friend and former newsletter guest Andrew Dana Hudson on our need to move beyond current climate plans and actively work to repair the damage already done.
We must argue and organize for carbon removal that occurs in addition to radical cuts in emissions, rather than instead of.

Capitalists will be eager for an either/or that allows them to get away with doing neither. To combat this, we need to co-opt carbon capture from the Left.
I found this piece to be quite encouraging, which is also why I enjoy collaborating with Andrew on stories - his positivity and hope for the future can easily outweigh my pessimism, and it's backed-up by the research he does in the field.
//
DCH: Heatwave in China is the most severe ever recorded in the world by Michael La Page at The New Scientist
On 18 August, the temperature in Chongqing in Sichuan province reached 45°C(113°F), the highest ever recorded in China outside the desert-dominated region of Xinjiang. On 20 August, the temperature in the city didn't fall below 34.9°C(94.8°F), the highest minimum temperature ever recorded in China in August. The maximum temperature was 43.7°C (110.7°F).
Jesus fucking Christ that's hot. Fuck.
//
DCH: The Sandstorms in Beijing by Mimi Jiang at The London Review of Books
China has been combating desertification for more than four decades. Since 1978 the National Forestry and Grasslands Administration has been planting poplars across a vast area of the Northwest, North and Northeast to hold back the encroaching Gobi. The Three-North Shelter Forest Programme, or Great Green Wall, claims to be the largest eco project on the planet. The trees hold the earth and resist the wind, though there are concerns about the lack of biodiversity and the amount of groundwater the poplars absorb. There is also another slight nuisance: every March and April, they shed huge amounts of pollen ('spring snow'), which a lot of people are allergic to, though this has been less of a problem during the pandemic since everyone started wearing masks.
We often hear about China's climate excesses. The Great Green Wall sounds like a noble, albeit with flaws, effort to do some good.
//
---
Geopolitics & Empire
CJW: Facebook Tells Moderators to Allow Graphic Images of Russian Airstrikes but Censors Israeli Attacks - Sam Biddle and Alice Speri at The Intercept
Like other American internet companies, Meta responded to the invasion by rapidly enacting a litany of new policy carveouts designed to broaden and protect the online speech of Ukrainians, specifically allowing their graphic images of civilians killed by the Russian military to remain up on Instagram and Facebook.

No such carveouts were ever made for Palestinian victims of Israeli state violence — nor do the materials show such latitude provided for any other suffering population.
Is anyone surprised?
Though the majority of users on social platforms owned by Meta live outside the United States, critics charge that the company's censorship policies, which affect billions worldwide, tidily align with U.S. foreign policy interests.
It makes sense, but also reinforces that unless you're happy with the current Team America: World Police situation, you should not be getting your news from Facebook. (But you already know that, which is why you're reading this.)
//
CJW: How Arab states perceive the US-China standoff - Mohammad Salami at The Cradle
Indeed, Beijing's West Asia policy is to practice non-interference in the political affairs of the region's countries. Arab nations, in particular, find it more agreeable to gain China's economic and technical assistance without being forced to reform their political systems in response to selective and inconsistent western 'humanitarian' concerns.

China's lack of imperial history in West Asia has made it simple for Arabs to welcome Beijing's proposals without prejudice, while the west – withstanding its colonial legacy – continues to aggressively interfere in some of the most contentious and destructive conflicts in the region.
On the way countries in West Asia view the current tensions between Beijing and Washington. More nuanced than the above pull quote (obviously), so worth a read.
//
CJW: With Western imperial decline, capitalism is in crisis - a new phase is emerging - João Romeiro Hermeto at Multipolarista
No pull quotes only because there are so many to choose from. Well worth the read.
//
DCH: Ailing Empire Blues by Jed Esty at The Baffler
The United States stands now where Britain once stood, at the threshold of a dramatic reckoning. The signs are everywhere. The 2020s culture war is a history war, and it turns on the meaning of national decline and lost hegemony. As the new history wars unfold, the British precedent sheds light on several facets of American decline and division.
Great read on the need for new, better ideas to win hearts and minds to to turn ex-empires or empires in decline away from imperialist nostalgia.
//
---
Science & Space
DCH: Book review – A Natural History of the Future: What the Laws of Biology Tell Us About the Destiny of the Human Species - Leon V at The Inquisitive Biologist
In Dunn's view, one of the biggest problems humans have is anthropocentrism. We place ourselves at the centre of the world and imagine it revolves around us. However, from the unknown and unnamed millions of insects, billions of bacteria, trillions of viruses, and an uncharted subterranean biosphere—we are only aware of a tiny sliver of the biodiversity that is out there. We are biased in the organisms that we name, study, and (ultimately) protect. The problem is that this leads us "to imagine that the species we have studied are a reflection of the world itself, rather than just the part of the world we have chosen to study" (p. 22). Thus, most of life is nothing like us, nor dependent on us, but we depend on at least some of it. What Dunn thus dubs the law of anthropocentrism is the jumping-off point to discuss both classic and contemporary research that is revealing some of the general rules and laws of biology that can help us make sense of life, and hopefully save ourselves from ourselves.
A good meditation on the sheer ego and human-centered biases that got us into this mess in the first place.
//
---
Tech & Design
CJW: An interview with David Holz, CEO of AI image-generator Midjourney: it's 'an engine for the imagination' - James Vincent at The Verge (via Sentiers)
Right now, people totally misunderstand what AI is. They see it as a tiger. A tiger is dangerous. It might eat me. It's an adversary. And there's danger in water, too — you can drown in it — but the danger of a flowing river of water is very different to the danger of a tiger. Water is dangerous, yes, but you can also swim in it, you can make boats, you can dam it and make electricity. Water is dangerous, but it's also a driver of civilization, and we are better off as humans who know how to live with and work with water. It's an opportunity. It has no will, it has no spite, and yes, you can drown in it, but that doesn't mean we should ban water. And when you discover a new source of water, it's a really good thing.
An interview with David Hold, the CEO of Midjourney, with a few interesting thoughts about the system, AI art, and SO more broadly. Austin got me onto Midjourney a few weeks before it was suddenly everywhere, but I still want to take some time to explore it properly, create a comic or illustrate a story, or something like that. But as ever, I have a lot of work on the go (day job, newsletter, writing work, and the podcast likely to start back up again soon).
//
DCH: The Dream of Electric Sheep by Ryan Kemp at The Hedgehog Review
A review of The Internet Is Not What You Think It Is: A History, a Philosophy, a Warning by Justin E.H. Smith. Smith cautions that attention isn't just a mental trait but an ethical one too. And that the business models and financial systems propping up big tech are the root cause for much of big tech's ills.
//
---
Society & The Culture
CJW: Against Jackpot-Longtermism - Dave Karpf (via Sentiers)
There is a hubris to Longtermism […] that I find grating. [It operates] from the fundamental assumption that we are at the fulcrum-point, that we are in some sense main characters in the long arc of human history.

[…]

I suspect they are wrong — the we are not at the fulcrum-point, but just merely at a fulcrum-point. Our actions today matter, but not so much more than the actions of our ancestors or offspring. In the decades, centuries, millennia to come, we will be background for the living. It will be their turn.
Been a lot of longtermism pieces getting about lately (I really need to take the time to write the one I've been planning for months), and this one covers a lot of the relevant territory. The below bit is something that I thought sounded both sensible and inspiring:
Rejecting Longtermism does not mean we shouldn't care about the future. All it really requires is that we apply a discount rate to the future — one that increases over time. Just as we mourn tragedies that occurred 50 years ago more deeply than we do tragedies that occurred 750 years ago, our responsibility to people who will live 50 years from now is greater than our responsibility to those will live 750 years from now.
Inspiring because at a certain point you can't really relate to the future, but that fifty year window is something you can easily consider, while also being enough time for long term planning - at least compared to what most governments seem to bother with. Thinking about our collective actions and responsibilities concerning the next 50 years could be really valuable.
DCH: There are more and more pieces about Longtermism in large part thanks to the PR tour MacAskill is on that's at least partially funded by his backers like Peter Thiel. My faves are the ones that try to genuinely engage with it but eventually can't help but ridicule it for the philosophical mugging it is. Longtermism remains a dangerous credo and its moral mathematics don't add up. You can see that simply on where they're spending their money: all on near-term projects.
//
CJW: Against apocalypse: the slow cancellation of the slow cancellation of the future - Sam Paterson at Overland
Here is my diagnosis: the slow cancellation of the future is finally itself undergoing cancellation, disappearing from view. This formerly all-pervasive cultural mood has been robbed of its soporific power by the recent intrusion of queasy possibility, the reminder that, as the old song says, anything could happen and it could be right now.

Paraphrasing Deleuze and Guattari in his discussion of capitalist realism, Fisher wrote that capitalism is a system not 'governed by any transcendent Law; on the contrary, it dismantles all such codes, only to re-install them on an ad hoc basis'. It seems that in the past two years we have witnessed enough of those ad hoc reinstallations to glimpse the totality, the operating system on which they are running. The spell has been broken. History is still happening. Shaken free of old narratives, we are now able to imagine new ones. What we do with this collective feeling—and what potential futures we grow to replace the old ones—will in a very real sense determine the future that will come to pass.
Coincidentally another piece referencing Gibson (a little too much, perhaps), especially the jackpot, and also Mark Fisher's "slow cancellation of the future." Also possibly relates to Francis Fukuyama's end of history - if 9/11 signified the end of the end of history, that old engine of history is roaring loud enough for everyone to pay attention once again.
Lots of really interesting thoughts here about the future, "the apocalypse," and our responsibility to imagine futures that are broader and brighter than the futures (and connected inevitable apocalypses?) that are peddled to us by technocrats and the elite.
//
DCH: Can Any Theory Of Knowledge Save Us From Conspiracy Theories? By Joseph Shieber at 3 Quarks Daily
Unfortunately, we now find ourselves in a world in which Kaplan's "nightmare scenario" is now reality, with well-paid television personalities and prominent political figures playing the role of the accuser. I wish I could offer hope for us, but I'm afraid the best I can offer is consolation.
Epistemology isn't on holiday. Epistemology is dead.
//
DCH: Odourless Utopia by Marco D'Eramo at Sidecar
It is possible to trace the social and geopolitical history of running water. Its widespread accessibility was the the result of two primary factors: 1) the industrial revolution that provided the pipelines and purification plants needed for this colossal planetary enterprise; and 2) urbanization, for it is fairly obvious that bringing running water to a series of isolated cottages is far more expensive and complex than to centres of high population density. Urbanization was stimulated by the industrial revolution, and then in turn by the availability of running water for newly-arrived citizens. This may well be one of the most significant, and most peculiar, features of contemporary civilization. For what it created was the utopia of an odourless society. This would not have been possible without the spread of running water, but it was accelerated by the growing desire to deodorize the human habitat. In the twenty-first-century, we no longer perceive smells as our ancestors did.
A good reminder that running water in your home is a relatively modern convenience. And one that might be increasingly rare or even unimaginable in the future.
//
---
Health, Cooking, and Related
LZ: Homemade blackberry ice cream
A very easy recipe for those who don't have ice cream makers but want to have a creamy gelato to ease the pains of global warming. While you can do this without a mixer, I would not recommend relying on the strength of your arms like I did haha! I cooked it without the chocolate chips and it worked perfectly fine. You can also ignore the vanilla extract in case you don't have it at home and/or don't like it.
//
DCH: Could tiny blood clots cause long COVID's puzzling symptoms? - Cassandra Willyard at Nature
Many researchers find it plausible and intriguing that micro-clots could be contributing to long COVID. And the hypothesis does seem to fit with other data that have emerged on clotting. Researchers already know that people with COVID-19, especially severe disease, are more likely to develop clots. The virus can infect cells lining the body's 100,000 kilometres of blood vessels, causing inflammation and damage that triggers clotting.

Alex Spyropoulos, a haematologist at the Feinstein Institutes for Medical Research in New York City, says the micro-clot hypothesis presents "a very elegant mechanism". But he argues that much more work is needed to tie the lab markers to clinical symptoms. "What's a little bit disturbing is that these authors and others make huge leaps of faith," Spyropoulos says.
Long Covid sadly remains too much of a mystery. As a result we're already seeing some sufferers resorting to using potentially dangerous blood thinners. If countries across the globe are just going to say "fuck it. We have to learn to live with it" then let's learn what that actually fucking means.
//
---
Labor & Economics
DCH: These are energy bills many Britons simply can't afford. Some will pay with their lives - Aditya Chakrabortty at The Guardian
The sixth-richest country in the world faces a winter of humanitarian crisis. Unless the government acts now, millions of Britons will be unable to keep their homes warm. Some will die while, as the NHS warns, many more will fall seriously ill. Schools, hospitals and care homes across the country must choose between busting their budgets or freezing. Countless shops and businesses will close, never to open again. More than 70% of pubs are preparing for last orders, while any restaurant, cafe, chippy or kebab shop must now face existential threat, thanks to a quadrupling of their energy bills, surging food prices and a recession that will kill discretionary spending. As economic catastrophes go, this looks far bigger than the 2008 crash. It promises to reshape our everyday lives and social fabric.
Here we are after more than a decade of Tory rule. And the presumed next Tory PM cares more about getting featured in Vogue than fixing these problems. More on this gathering crisis by Charlie Stross
//
DCH: The Asset Economy Strikes Again - Martijn Konings at The Boston Review
Book after book over the last few years has documented how this New Deal consensus has been steadily but ruthlessly undone. The turning point came in the 1970s, when neoliberal policy began to decimate unions, deregulate markets, and reduce social expenditure. But even as employment ceased to be a ticket to the middle class, rapid financial expansion laid the basis for a new middle-class politics. Far from creating a world of "neutral" money, neoliberalism shifted inflationary pressures from wages to assets. Between 1982 and 2022 the total dollar value of U.S. corporate stock ballooned by a factor of 61; it had little more than doubled between 1962 and 1982. The growth of home values may seem less spectacular—an 18-fold increase over the last half century—but when adjusted for inflation and plotted against real wages, the latter is essentially flat.
👏🏻 Profits 👏🏻 are 👏🏻 causing 👏🏻 inflation 👏🏻 and 👏🏻 recession 👏🏻 not 👏🏻 workers' 👏🏻 wages 👏🏻
//
DCH: Surrealism versus the work ethic by Kaegan Sparks at ArtForum
The interwar Surrealists' "GUERRE AU TRAVAIL," as they declared on the cover of a 1925 issue of the journal La Révolution surréaliste, drew on eclectic source material, such as utopian socialism, Paul LaFargue's 1883 treatise on laziness, Dada's anti-utilitarian rhetorics, contemporaneous discourses on sabotage, and the French labor strikes that won the eight-hour day in 1919. Susik's first chapter presents a "genealogy" of these references, elaborating their impact on Breton's manifestos and other texts published in the group's journals. Of particular note is trade-unionist-turned-communist André Thirion's 1929 essay "Down with work!," which, alongside Alquié's provocation, stoked tension between the Surrealists on the one hand and the PCF and Moscow on the other. Susik relays Thirion's critique of communist journalists who, per Susik, "revell[ed] in hyperbolic praise of the virtue of work and the nobility of workers," and separately notes that the Surrealists disparaged similar effects in depictions of labor in nineteenth-century French realist painting. Here and elsewhere, Susik frames the Surrealists' anti-work politics in terms of antagonism toward cultural production that they see as venerating a work ethic. In Susik's account, the Surrealists conceived of labor as an alienating and dehumanizing aspect of social life, but she leaves unclear whether this perspective also grasped labor's structural role as the basis of capitalism, a historically specific mode of production whose contingency was exposed, in the 1920s and 30s, by the threat of revolution on a world scale.
Fuck work. It's time to hit da bricks.
//
---
Games
LZ: Cyberpunk 2077
After playing Stray, I decided to get back to Cyberpunk 2077. Now that I have my own gaming PC, I have more freedom than I used to when the game was released… and there's also the important fact that CD Red Projekt has released several fixes since then.
This was one of the main issues with the reception of the game, and it's a shame that such a rich and entertaining title like this one had so much negative response. Of course there are still some bugs, but nothing really critical and, coming from someone who worked on GTAV, this is something that will take years to be addressed.
Speaking of the narrative and the worldbuilding, it is such a delightful experience for cyberpunk fans, so many easter eggs like finding a car with GladOS' voice during a side quest, or hearing Sombra's voice actress talking on the streets, the dark humour and the discussions on the merging of man and machine…
Though I'm too lazy to read the documents and get deeper into the lore, it's still a very fun ride to learn more about the city and the characters. I keep on imagining how amazing it would be if there was a VR version. I guess Rockstar did something like this for L.A. Noire, but I never tried it and don't think it might look too good, but for Cyberpunk 2077… I literally dreamt of it a couple of times!
What about The Sims, but make it witchy and full of folklore refs? I'm not sure if that's really what they are aiming for, but I'm really looking forward to playing this game and talking to the devs. I would love to write something about it and share more details.
//
CJW: An Oral History of Tim Curry's Escape to the One Place Uncorrupted by Capitalism - Duncan Fyfe at Waypoint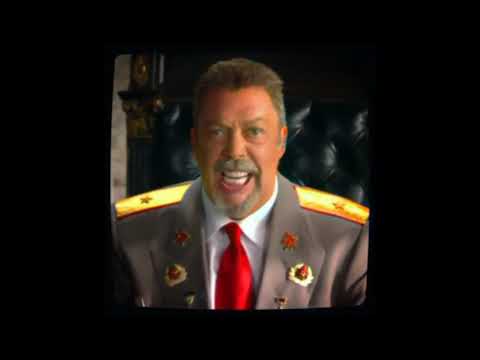 An oral history of one of my absolute favourite memes - and I never even played Red Alert 3 (was more of a -craft player).
---
Music
LZ: 24/7 dark pagan music radio on YouTube
Just found this one and thought that some readers might appreciate it. :)
---
Art
LZ: Satyricon + Munch @ Munch Museum, Oslo - Norway
While this newsletter will be out when the exhibition is already over, just wanted to confirm what I wrote before: the exhibition is great. Such a moody experience to get into a completely dark room, filled with this almost 1-hour long composition that Satyricon created for us to experience some of Munch's paintings. You won't see the classic Scream there in this room, though it is indeed exhibited in the museum, but other more soturn paintings and their iterations (Munch used to repeat his motifs in different styles and media). Death, loneliness, anxiety, angst… although Munch has some "brighter" works like some featuring lovers, this was the opportunity to experience the heaviness of his art with the help of a compelling soundtrack. It's available on Spotify, in case you want to check it.
//
MJW: Paperback Paradise
There are some amazing and delightfully bonkers mock paperback covers at Paperback Paradise. Including my favourite:
//
We've mentioned this show in the newsletter before, but I just wanted to show some highlights from when I went. Show wraps at The Hayward Gallery on 18 Sep so if you're in the London area make sure you check it out soon.
by Rashaad Newsome
by Hew Locke
by Lina Iris Viktor
by Wangechi Mutu
by Nick Cave
by Sedrick Chisom
Tons more great work from Kara Walker, Cauleen Smith, and more. Go!
---
The Self-Promotion
MJW: Terraform: Watch/Worlds/Burn
My short story 'Who's a good boy?' is out in Terraform Watch/Worlds/Burn now. I'm so excited to share a TOC with so many amazing authors.
This story came out in 2015 and was inspired by a prompt Corey gave me about uplifted animals. I was so surprised and heartened when Terraform bought it, and I'm excited it's getting a second life.
---
The Memes