nothing here but mangoes and abolition
issue 182 - 12th June, 2022
---
CJW: Too much to talk about this week, so I'll keep things brief. Thanks for joining us. Hope you find value in something in these pages.
If you enjoy what we do and are able to support us, you've got a couple of options:
Both give you access to the full bonus archive, as well as new bonuses as they are posted. Another thing you can do is forward this email to someone you think might enjoy it.
The latest bonus came from Lidia on the hegemony of English language: God save the Queen's English: on linguistic prejudice and pop culture.
And away we go.
---
The Team
---
Climate Change & The Environment
CJW: Planning an Eco-Socialist Utopia - Drew Pendergrass and Troy Vettese at Noema
Creating a just world that fits within ecological constraints is the road of life that humanity must cross in the 21st century. During the siege of Leningrad, Kantorovich understood that trucks would crash through the ice if they were loaded too heavily, but if they were loaded too lightly, people would starve unnecessarily. Half-Earth socialism requires a similar balancing act, supplying everyone with the material foundations for a good life — sustenance, shelter, education, art, health — while protecting the biosphere from destabilization.

In the scientific literature, this challenge is known as the "planetary boundaries" debate, in which scientists calculate how to provide for everyone's basic needs without trashing the planet. Such a research program, however, is incomplete if it fails to recognize the impossibility of reaching these goals within capitalism.
On eco-socialism, linear programming as a planning tool, our need for better systems and better modelling, as well as the trade-offs that will need to be made to stay under 2 degrees C (or 1.5 if we haven't already baked that in). There's a lot to it, and a lot of it is fairly dry, but I still found it really interesting.
MKY: "As a thought experiment, bracketing the practical politics for a moment, imagine that an eco-socialist revolution happens tomorrow." ok. How? How does it happen? How does the revolution kick off? Where do we start? I'm in, man, just point me to the recruiting centre. Take me and my dog to the training camp. I'm ready. Oh… this is just theory for after the revolution. My bad. I'll file this next to the pile of books I've already read on planetary boundaries and such (yes, I even waded through E.O. Wilson's excerable piece of fortress conservation* porn), and stick to learning how power operates on this planet then.
*it's not colonialism when the good technocrats do it. They are the good guys after all.
Related: maybe they can use their book to pitch for jobs in the free states of the non-West at least… in the event that this actually happens: Will the Global South break free from dollarized debt?
As the crowd cries out from beyond the reinforced walls of Fortress Anglosphere, The future is post-Western:
Well, let there indeed be a "Clash of Civilisations", or rather a clash of the Western traditionalists who hold that the colonised can be hurt with impunity and the anti-colonial world. The post-Western world. An insurrection of the good equipped not with open arms and listening, but rubbish bins.

It is time for putting aside the West. Abandoning the sycophantic enthralment with their architecture, croissants smeared with contraband West African chocolate, and end to lusting after their fashion brands. A devaluing of their political institutions as far as their political institutions have devalued our lives. Smash the crystal wine glasses, case the cello, drop the overvaluation of all things "European" so that its stock market crashes in a way that it can never recover…

Now. Now is the time. Now at the junction of the climate's end and the unlimited takeover attempts their liberal governments grant fascists. When Congolese are killed after Western traffic stops, when the Congo is killed by Western mining corps, it is full passed the time. When their most reputable papers misrepresent the killing and the funeral of a journalist. When our people are killed for existing. It is time.

They cannot quit colonialism. Leave this West. Let us see if we cannot build a world on mangos and abolition.
//
---
Geopolitics & Empire
CJW: The Biden Administration Is in No Rush to Help Ukraine Negotiate an End to the War - Branko Marcetic at Jacobin
From the start of the war, the White House press corps has pressured the Biden administration relentlessly to escalate its weapons shipments and even its involvement in the war, with little comparable attention paid to the administration's diplomatic absence. This has been a pattern across much of the media, including on the center left, which has echoed the administration's argument that arms shipments are meant to further a peace deal — with scant mention that Washington and the UK are in fact uninvolved in, and possibly hostile to, any such agreement.

[…]

Meanwhile, perceptions of Ukrainian momentum have butted uncomfortably against news of the Ukrainian surrender in Mariupol, or recent reporting that a month after Johnson urged Zelensky to give up on peace talks, Russia has made significant territorial gains in the country's east. Experts told Jacobin they were skeptical that victory for either side was possible, and that the most likely outcome was a bloody stalemate — making the task of pursuing peace talks even more important.
A great rundown on the current state of diplomacy in regards to the Russian invasion of Ukraine, and the likely blunders of Western leaders in recent months.
Related: The US Has No Endgame in Ukraine
//
MKY: Russian and American Empire - SRB Podcast
Sean's Russia Blog podcast is new to my sub list and I'm slowly picking away at the archives of an afternoon. This one is sofa king good I'll be listening to it again soon. Also feels like a good backgrounder for, um, recent events?
Related: 6/6 The Rise and Fall of Neoliberalism, & A Vision of What's Next w/ Gary Gerstle
//
DCH: The Surreal Case of a C.I.A. Hacker's Revenge by Patrick Radden Keefe, The New Yorker
But, while these jobs were cutting edge and—at least vicariously—dangerous, the O.S.B. was, in other respects, just like any office. There was a bullpen of cubicle workstations. A dozen or so people clocked in every day. "We were kind of known as the social branch," another O.S.B. employee, Frank Stedman, recalled. The experience of O.S.B. engineers bore some resemblance to the Apple TV+ drama "Severance," in that each morning they entered a milieu with its own customs and camaraderie—one sealed off from the rest of their lives. Because of national-security concerns, they couldn't take work home, or talk with anyone on the outside about what they did all day. Their office was a classified sanctum, a locked vault. Like the crew of a submarine, they forged strong bonds—and strong antagonisms.
Yes, Virginia. Every hacker at the CIA is an absolute puerile jackass.
//
CJW: The Cease-Fire in Yemen Is Unambiguously Good News - Derek Davison (of Foreign Exchanges) at Jacobin
The war [in Ukraine] has triggered a global spike in oil prices that's hammering US consumers. Desperate to minimize the effect of that price hike on the November midterms, Joe Biden has gone from pledging to make Saudi Arabia "the pariah that they are" to scrambling to repair his frayed relationship with Saudi and Emirati leaders in hopes that the Gulf states will agree to boost oil production. […]

There is considerable reason to believe that Saudi and Emirati leaders signed onto the latest ceasefire — and dragged their Yemeni clients with them — because they no longer see the war as beneficial to their national interests. If the United States steps in and forcefully defends either or both states, it could change that calculation and encourage them to return to conflict — a devastating outcome for the Yemeni people.
It's all connected.
//
---
Science & Space
---
Tech & Design
CJW: A Little Feast on Our Time - Rob Horning (I think) at the Real Life Mag newsletter
As Ongweso explains, the failure can be attributed in part to the inherent untrustworthiness of the sociopathic and megalomaniacal executives required to execute such a strategy: It turns out they are just as happy to give money to themselves as they are to consumers in the pursuit of market-warping losses. The SoftBank strategy also typically relies on dubious or outright illegal labor relations that prove unsustainable, or the nonenforcement of existing antitrust legislation. Ongweso quotes Veena Dubal, who argues that with SoftBank-style investments, "you have large international investors who have funneled billions of dollars into these business models, and a core part of their logic was that the only way they were ever going to get any return on their investment is this effort to fundamentally restructure regulatory structures around work … This was an investment in deregulation."
Great bit in this Real Life Mag newsletter on SoftBank, referencing pieces by Edward Ongweso Jr., Evgeny Morozov, and Jodi Dean. If you're only interested in the facts, go for the Ongweso piece:
How One Billionaire With a 300-Year Plan Fueled the Popping Tech Bubble
//
DCH: How the Internet Turned Us Into Content Machines by Kyle Chayka, The New Yorker
For Kate Eichhorn, a media historian and a professor at the New School, the Instagram egg is representative of what we call "content," a ubiquitous yet difficult-to-define word. Content is digital material that "may circulate solely for the purpose of circulating," Eichhorn writes in her new book, "Content" […] In other words, such content is vapid by design, the better to travel across digital spaces. "Genre, medium, and format are secondary concerns and, in some instances, they seem to disappear entirely." One piece of intellectual property inspires a feeding frenzy of podcast, documentary, and miniseries offshoots. Single episodes of streaming-service TV can run as long as a movie. Visual artists' paintings appear on social media alongside their influencer-style vacation photos. All are part of what Eichhorn calls the "content industry," which has grown to encompass just about everything we consume online. Evoking the overwhelming flood of text, audio, and video that fills our feeds, Eichhorn writes, "Content is part of a single and indistinguishable flow."
All because a few lazy VCs said Google and Facebook should sell ads.
MJW: I love reducing the creative work of the world's artists to 'content', to be gobbled up in time for the next piece. It's demoralising and reductive. Art has to move so fast now that there's so little time to actually think about it. It's just there, and gone, and more more more.
Since so much audience attention is funnelled through social media, the most direct path to success is to cultivate a large digital following. "Cultural producers who, in the past, may have focused on writing books or producing films or making art must now also spend considerable time producing (or paying someone else to produce) content about themselves and their work," Eichhorn writes.
When art requires a massive social media following to be successful, whose voices do we miss? That being said, art has always been a popularity content, it's just now on the grandest scale imaginable.
CJW: A related piece by Sophie Bishop at Real Life Mag: Influencer Creep
The mark of influencer creep is the on-edge feeling that you have not done enough for social media platforms: that you can be more on trend, more authentic, more responsive — always more. It lodges in the back of your mind: film more, post more, respond more, share more. And as with mission creep, there is no apparent way out.
//
DCH: Racist and Violent Ideas Jump From Web's Fringes to Mainstream Sites by Stuart A. Thompson and Steven Lee Myers, nytimes
As the number of mass shootings escalates, experts say many of the disturbing ideas that fuel the atrocities are no longer relegated to a handful of tricky-to-find dark corners of the web. More and more outlets, both fringe and mainstream, host bigoted content, often in the name of free speech. And the inability — or unwillingness — of online services to contain violent content threatens to draw more people toward hateful postings.
Again, all because a few lazy VCs said Google and Facebook should sell ads. And since we click, tap, and swipe more when we're angry we see even more ads. It is difficult to get an engineer to fix an algorithm when their salary depends upon them not fixing it.
//
DCH: The Myth of the Machine and We Are Not Living in a Simulation, We Are Living In the Past by L. M. Sacasas The Convivial Society
It is possible to argue that they failed long ago, but the failure was veiled by an unevenly distributed wave of material abundance. Citizens became consumers and, by and large, made peace with the exchange. After all, if the machinery of government could run of its own accord, what was their left to do but enjoy the fruits of prosperity. But what if abundance was an unsustainable solution, either because it taxed the earth at too high a rate or because it was purchased at the cost of other values such as rootedness, meaningful work and involvement in civic life, abiding friendships, personal autonomy, and participation in rich communities of mutual care and support? Perhaps in the framing of that question, I've tipped my hand about what might be the path forward.

Because we live in the past when we are online, we will find ourselves fighting over the past. Because our fighting is itself inscribed and inscriptions cannot be defeated only overwhelmed, it very quickly becomes part of what is fought over. The casus belli recedes inexorably from view as it is layered over by the cascading inscriptions, which themselves become things to be fought over. Soon, it becomes impossible to map the course of the conflict or even make sense of it. And nothing changes.
I'm a little wary of linking to these pieces because I don't know much about the writer. What I do know is he spent time at The New Atlantis which tends to be socially conservative. I'm not seeing much of that in these two pieces however. And they're both well-written and the thinking expressed in them tracks with a lot of what we talk about here in the newsletter.
More on the latter piece as a perpetual "doom loop" by Charlie Warzel here.
//
---
Society & The Culture
CJW: The bleak spectacle of the Amber Heard-Johnny Depp trial - Michael Hobbes at The Present Age
If you're surprised to learn Heard's narrative or the scale of the evidence supporting it, that's because it has played almost no role in the internet free-for-all that has surrounded this case for the last six weeks.

Regardless of whether you were remotely interested in these people or this trial, your social media feed likely filled up with memes, videos, and audio clips implying that Amber Heard had been caught fabricating evidence and committing perjury.
Generally I'd steered clear of the trial because ultimately it's celebrity shit and life is too short to care about celebrities, but it became clear in the last week or two of the trial that there was more going on here, that actually this was a story about our culture of deep-seated misogyny and the continuing plague of domestic violence (the vast majority of which is committed by men, against women).
So if your gut reaction has been to "believe Depp" despite all of the evidence, and/or heap abuse on Heard, you might have some internalised misogyny to unpack. You can start with the above.
MJW: You might know Micheal Hobbes from the podcasts_ You're Wrong About_ and Maintenance Phase.
CJW: Continuing…
Amber Heard-Johnny Depp Trial: Survivors 'Sickened' by Verdict - EJ Dickson at Rolling Stone
Maureen Curtis, vice president of criminal justice programs at victim assistance organization Safe Horizon, says the verdict is "one more way of silencing survivors and taking away the one real option they may have" by speaking out against their abusers in the media. Indeed, this seems to already be happening. Taylor says she has already been contacted by "hundreds" of survivors wishing to retract public statements they have made in the press, or pulling out of court cases against their abusers. She says the verdict "opens the floodgates" for future defamation cases. "Survivors watching this will rethink everything they say out loud about what happened to them, and the potential of being sued and dragged through a court process for saying something they know is true, but they could be found guilty of defamation," she says. "It's a scary place to be."
Depp has become a hero and an inspiration for abusers everywhere.
Why the Depp-Heard trial is so much worse than you realize - Aja Romano at Vox
The contours of the abuse were well-established before the 2018 opinion column Depp is suing over was published. The basic facts of the case have gotten their day in court once already, having been heard in a British court in 2020, with the judge finding in Heard's favor. But the basic, well-established facts do not seem to matter.

[…]

What we're witnessing here are the dramatically compounded effects of internet researcher Alice Marwick's theory of morally motivated networked harassment, which holds that a group of social media users can justify any amount of abuse directed at a target if they feel their cause is morally right. At scale, this looks like, and effectively is, millions of people around the world lining up to eagerly subject one woman to untold amounts of abuse, public humiliation, and violent rhetoric. (Incidentally, this is exactly what Depp wanted to happen to her — so even if he loses the case, he still wins.)

[…]

It's not a coincidence that this spectacle is playing out against a backdrop of perpetually escalating racist violence and the rapid erosion of decades of human rights for women, queer, and trans people. The Depp-Heard trial has just trained millions of people to discard their own empathy, their own rational judgment, in exchange for the gleeful mockery, rejection, and belittlement of a woman making herself vulnerable in public. If you don't think that training will be weaponized against vulnerable targets, you haven't been paying attention.
On the broader cultural implications.
MKY: "Alice Marwick's theory of morally motivated networked harassment" (paper here) seems like a valuable theoretical insight into the new tribalism: how the culture wars are fought online by those who (still) have active social media accounts. The status is far from quo. How that's maintained and how it's fought over now, and which battles are deemed important, is a totally different story.
//
DCH: What Do Female Incels Really Want? - Kaitlyn Tiffany, The Atlantic
In some ways, this logic is even more uncomfortable than the original incel logic. In a 2021 essay, the feminist theorist Jilly Boyce Kay argued that it's not just incels who assume that "any woman can get sex from men." This is a widespread cultural assumption. Women have long been understood to hold sexual capital; in modern dating culture, they're expected to wield it. Femcels complicate that story. They feel the same sense of "humiliation and exclusion" that incels do, but they react to those feelings differently. "Incel discourse tends to project anger outward onto society in a hatred of women," Kay told me when we spoke recently. That anger is expressed radically: through threats of violence, or through bizarre (though, arguably, imaginative) calls for the government to "redistribute" sex. "In femcel discourse, it does tend to be much more turned inward on the self," she said. Though society is discussed as inherently "lookist" and unfair, femcels are not out to change it, because they don't see it as changeable.
The contrast to girlboss feminism is striking. I'm reminded of Barbie Ferreira's amazing "love yourself" scene from Euphoria.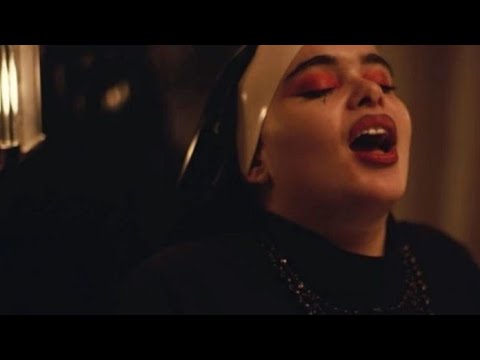 MJW: Is femcel culture really focused on sex? Can it be compared to incel rhetoric when the violence inherent in that movement is so overt? Is it an extreme reactionary movement against beauty standards in opposition to the violent rhetoric of sexual redistribution that incels spout?
"In femcel discourse, it does tend to be much more turned inward on the self," she [Jilly Boyce Kay] said. Though society is discussed as inherently "lookist" and unfair, femcels are not out to change it, because they don't see it as changeable.'
All I can think is that, as someone who has unfortunately always craved male attention, in the case of those that aim for 'ascending' femcel status with 'looksmaxxing', it is a case of 'be careful what you wish for'. All this is to say, I prefer softcore spinster chic.
//
DCH: The Uvalde Police Chose Dishonor by Elizabeth Bruenig, The Atlantic
In its own imagination, Texas is the land of men who would never admit defeat at all, much less surrender instantly with decent odds and innocent lives at stake: Surely its police ought to feel the highest and noblest sort of calling to valor, the type of vocation that surpasses profession and speaks to a person's mission in life. Or perhaps those things, too, all the militarism and bravado, the heady authority and free respect, the unearned certainty in one's own capacities provoked by so many Punisher bumper stickers and decals, had the same corrupting effect as the guns and body armor. Eventually, one either develops their own virtues or finds they've developed vices instead.
#ACAB
//
---
Health, Cooking, and Related
MJW: Why did Covid disappear from our collective consciousness so quickly? Brigid Delaney at the Guardian
At the start of the pandemic in 2020, I went looking for the novels, art and music that came out of the 1918 Spanish flu – and found virtually nothing. It's as if an entire society made a decision just to move on from it, leaving very little cultural artefacts for future generations to pick through. In April 2020, this huge omission made no sense to me. But now in June 2022, it does. It's happening right now.
A brief look at the collective forgetting and social ending of the pandemic.
//
---
Labor & Economics
MJW: Rich Bankers Say 'Your Life Is About to Be Hell'
The thesis goes: If interest rates rise above 3 percent, as is the running bet made by financial markets, banks could earn themselves much-unwanted political attention after they're forced to twist the knife in the back of borrowers who have taken out colossal loans at extremely low rates over the last few years. "If that happens, most models would suggest you'd lose 15 percent to 20 percent out of housing prices in Australia—there goes $2 trillion," Richardson said. "Markets are saying your life is about to be hell."
I can be happy that the fucking ridiculous Australian housing market is going to implode, while being sad for the poor fucks caught up in it, right? I contain multitudes.
//
DCH: Countering the Crypto Lobbyists - Stephen Diehl
It's no secret that the crypto industry is plowing vast piles of money into lobbyists left and right, and pouring all manner of money into putting industry insiders into office. The regulatory capture of crypto is best likened to the lobbying push in the 1970s when multilevel marketing schemes became a fixture of American life when legislators introduced loopholes and exemptions for legal pyramid schemes into our regulatory system due to massive inflows of industry lobbying. One of the primary goals of the drafters of this letter is not to go down that path again where crypto becomes a fixture of public life alongside the likes of predatory pyramid schemes.
Stephen Diehl remains the smartest technologist writing about crypto. Staggering how complicit AWS is in all of this profoundly stupid bullshit too. Remember: when you run stuff on the cloud you're probably making Jeff Bezos even richer.
//
---
Books
MJW: Jumping Through Hoops - Emma Raywood on Greg Egan from Sydney Review of Books
Ostensibly a review of the Australian author Greg Egan's Book of All Skies but also a musing on reading genre and where it fits in Australian Literature.
---
Movies + TV
LZ: Spoor
An adaptation of the novel Drive Your Plow Over the Bones of the Dead by Olga Tokarczuk, this is a Polish crime film but there's much more to it. You can get some vibes from Miyazaki fairytale-ish plots, but it's a dark movie with TW for animal cruelty. It has a context though, and it's not excessive, it's just to basically make you hate some characters and enjoy Mother Nature's revenge. I want to write something about this. Might come back with a link.
November (2017)
An Estonian folk horror that might be hard to find with subtitles in English, but totally worth the effort. Beautiful photography and soundtrack, lots of folklore and a very gothic/dramatic love story (Romeo and Juliet like). All in black and white, so if you liked The VVitch, Hagazussa, A Field in England or even Lynch's comeback in Twin Peaks and the black lodge creatures, that's the movie for you.
Ida (2013)
This probably wasn't the idea, but putting brown/black contact lenses on the actress just made the movie more sinister. Also because there are so many shots focused on her eyes… but anyways, it's a visually interesting movie with a plot that is provocative and quite feminist, I would say. It tells the story of a young orphan nun who decides to find out more about her parents by asking help to a bohemian aunt she learned that was alive. Communist Poland with some jazzy twists and glamorous outfits (under the context).
---
Podcasts
DCH: Cancel Me, Daddy Deep Depp-ception (ft. Michael Hobbes) \ More on the Gamergate-style agenda and tactics used by MRA nuts and other right-wing lunatics to ensure Amber Heard never got a fair trial.
---
Music
LZ: Olhava - Reborn
This is both a music and art recommendation for those who like black metal and black metal-related aesthetics. Olhava is a Russian blackgaze band and they just released this album with this amazing cover by MarGoat. Check both her Instagram and the band's Bandcamp to enjoy their work!
Trna
No specific recommendation of albums (or perhaps Pattern of Infinity), but just check them on Spotify or wherever else. I've been listening to their blackgaze music for the past days as my background music while working and it's been great.
---
Art
Munch Museum in Oslo announced an exhibition featuring a special soundtrack composed by the Norwegian black metal band Satyricon. The almost 60 minutes long track is available on Spotify for those who like ambient music and cannot avoid the darkness. I'm really keen to visit the exhibition which is available until the beginning of August. We'll see. I'll come back with news, hopefully.
//
DCH: The Red Thread by Kerry Guinan
The Red Thread Documentation - YouTube
Documentation of The Red Thread by Kerry Guinan at the Complex Gallery, Dublin, 8:00 - 13:30, 4-10 May 2022. Performed by stitching workers at Pret Interpret…
A haunting meditation on labor and supply chains in the age of hypercapitalism. Found via Régine Debatty.
---
The Memes