nothing here but global suicide
issue 132 - 4th April, 2021
CJW: Welcome to nothing here, coming to you via Buttondown. Hopefully everything goes smoothly and you get this email in your inbox without hassle. It's a long one today, so let's get straight to it.
Buttondown also lets us offer paid content, so if you would like to support what we're doing here and getting access to all our bonus content, just go here to become a supporter.
---
The Team
---
Articles
CJW: We're Hurtling Toward Global Suicide - Ben Ehrenreich at The New Republic
Those 17 scientists did not want you to despair. "Ours is not a call to surrender," they wrote. It was meant as a kick in the ass—a reminder that our only chance is a thoroughgoing transformation. Specifically: "fundamental changes to global capitalism, education, and equality, which include inter alia the abolition of perpetual economic growth." Radical as this call may seem, it was hardly an outlier demand from a few oddball pinko Ph.Ds. In 2019, 11,258 scientists from 153 countries signed a "Warning of a Climate Emergency" that called for "bold and drastic" changes to the economy, including a shift away "from GDP growth and the pursuit of affluence toward sustaining ecosystems and improving human well-being." Two years before that, the Alliance of World Scientists made a similar call in a "Warning to Humanity" that garnered 15,364 signatures. We are supposed to listen to science now. This is what the scientists are saying: Everything must change.
On the ineffectiveness of the market and business as usual to address the climate crisis, even if acknowledging it has become far more mainstream recently.
The international body, in other words, is more willing to gamble on potentially destructive technologies that do not currently exist than to even run the math on a more substantive economic transformation.
//
DCH: The Amazon Rainforest Now Emits More Greenhouse Gases Than It Absorbs - Alex Fox at smithsonianmag.com
So, while the Amazon still absorbs and stores a prodigious amount of carbon, its net greenhouse gas emissions have tipped from negative to positive—not just because its capacity to absorb carbon dioxide has been damaged by human activity, but also because the transforming landscape has increased emissions of these other greenhouse gases.
It turns out the "lungs of our planet" have a pack a day smoking habit. Which is bad in and of itself but compounded by the fact that China is using more coal than ever. Problems like this is why Biden's elimination of fossil fuel subsidies and plans for a "climate army" might not be enough.
CJW: But it's alright everyone, Biden is in office now so everything will be fine…………..
//
CJW: When Trans Visibility Comes At The Cost Of Trans Safety - Yves Rees at Junkee
A few weeks later, I read The Undying, poet Anne Boyer's excoriation of cancer narratives. Almost every sentence was a revelation, but my heart skipped a beat when Boyer took a scalpel to the fetishisation of 'visibility'. "Visibility," she explains, "doesn't reliably change the relations of power to who or what is visible except insofar as visible prey are easier to hunt."

[...]

But as I discovered last December, visibility comes at a cost. Getting a few trans people on screen is not the same as trans liberation. For a marginalised minority like the trans community, who face disproportionate rates of violence and discrimination, visibility alone is not an inherent good. On the contrary, it can in fact render us more vulnerable to harm.
It was the International Trans Day of Visibility Day this week, and trans visibility is incredibly important, but the safety of trans folk moreso. Read this, and if you're able, consider donating to some trans groups, or gofundmes. For instance, House of Mutual Learning in Melbourne looks to be a very worthy project.
//
CJW: Amazon expands gamification program that encourages warehouse employees to work harder - Nick Statt at The Verge
Amazon is expanding an existing program that gamifies warehouse work to encourage its fulfillment center employees to improve their efficiency and compete against others for digital rewards like virtual pets, according to a new report from The Information. The program is called FC Games, and it includes as many as six arcade-style mini-games that can be played only by completing warehouse tasks in the workplace.
God, this is so fucking evil. This is exactly the shitty future I predicted after reading Jane McGonigal's Reality is Broken. She certainly seems to mean well, but the people that listen to her do not…
//
CJW: Documents Show Amazon Is Aware Drivers Pee in Bottles and Even Defecate En Route, Despite Company - Ken Klippenstein at The Intercept
Amazon workers with whom I spoke said that the practice [of peeing in bottles] was so widespread due to pressure to meet quotas that managers frequently referenced it during meetings and in formal policy documents and emails, which were provided to The Intercept. The practice, these documents show, was known to management, which identified it as a recurring infraction but did nothing to ease the pressure that caused it. In some cases, employees even defecated in bags.
Amazon's refutations on twitter were so hamfisted that I'm sure none of us need evidence to counter their terrible PR attempts, but just in case, here's this.
//
DCH: How Amazon helped create an America in despair - Hirsh Chitkara at Protocol
"Fulfillment" is as much about Amazon as it is a wider exploration of American despair; it tells a story of declining living standards, grueling work, surging rents and a pervading sense of hopelessness. MacGillis strays off the well-trodden paths of tech journalists, relaying Amazon's impact on places like Dayton, Ohio; El Paso, Texas; and Carlisle, Pennsylvania. The book provides intimate portraits of lives upended by a company that prides itself on "customer obsession." It also traces those experiences back to American power centers, exposing the source of Amazon's considerable political influence.
There's a whole lot of misery behind all that one-click consumerism.
//
CJW: Deeper than "hate": racial violence and the Atlanta shootings - Matthew Tran at Roar Mag
It is no coincidence that Asian sex workers today face a similar criminalization of their existence. Our policed border, used to keep millions without legal residency powerless, was in fact created through sexualizing and demonizing Asian women.
Last issue, Marlee shared some great pieces about the recent Atlanta shooting. This puts the shooting into a broad historical and political context.
//
MJW: How Europe and the United States Lost COVID-19
Last summer, I was up on panels with Tory politicians where they're saying, 'You're safer flying to Greece or to Spain than being in the U.K. because they have lower rates than us.' And they are 100 percent serious! It's like it's a basic human right, to have a holiday and go abroad, and we can't possibly take it away.
I mean, there is so much more to this massive article, but for some reason, I felt like the above quote was everything about why 'western' countries have fucked this pandemic response so badly condensed into a single example.
CJW: Yes, this is a huge piece, and we've covered related bits and pieces over the past year, but if you've got the time and enjoy long-reads as much as Marlee does, this is worth it.
//
MJW: What the Christian Right Freakout Over Lil Nas X Is Really About
The real problem is Lil Nas X, who is Black and gay. Beneath all the satanic panic lies another older and more familiar fear. Nobody really thinks Lil Nas will turn into children into Satan worshippers. He might persuade them that it's all right to be gay, though, and that's what horrifies the Christian right.
MKY: fuck the christian right, but goddamn (lol) have i been actively engaged in pop music/culture things this week thx to LNX's antics/epic trolling. So here for this.
//
DCH: Moving the Big Boat Did Not Magically Fix the Global Economy - Tim Maughan at onezero
Everything — capitalism, the economy, politics, the internet, supply chains — has become a terrifying, complicated, interlocking, hard-to-see mess that we can't understand. But we can understand a ship blocking a canal. It's a huge, dumb, obvious object wedged into a place it shouldn't be. It feels like a relief to be able to physically point at something and know that it's wrong, or to be able to count the ships queuing up behind it and understand instantly why the system has ground to a halt. And it also looks conceptually easy to fix. I mean, it might well take some intensive engineering work to move the ship, and it may cost billions in losses in the process, but that's all you have to do to get things flowing again. You've just got to move that one ship.
Alongside Ingird Burrington, Tim Maughn is one of the best writers exploring the seedy underbelly of the infrastructure of late-stage capitalism. This piece is the best thing you'll likely read on the whole Suez Canal story. Dovetails nicely with the latest documentary from Adam Curtis too.
Bonus round read: The Last Time the Suez Canal Was Blocked a Utopian Communist Micronation Was Formed at Sea
//
DCH: We've won our lawsuit over Matt Hancock's £23m NHS data deal with Palantir - Mary Fitzgerald at Open Democracy
Facing our lawsuit, the government has finally caved. They've pressed pause, committing not to extend Palantir's contract beyond COVID without consulting the public. There will be no more mission creep without assessing our rights. They have also agreed to engage the public, via patient juries, about whether firms like Palantir are appropriate for a long-term role in the NHS at all.
One in the win column for the good guys.
//
DCH: Race Report The Government Marks Its Own Homework Again - Brian Cathcart, bylinetimes.com
Whatever the commission members thought they were doing – and their report is more nuanced than ministers and media have implied – they have supplied this far-right Government with the tools it wanted to counter the narrative of Black Lives Matter.
Important breaking news from planet bullshit. It seems the main requirement to be on this panel was a history of naysaying against critical race theory. For a Government led by a man who's called Muslim women "letterboxes" and talked of "watermelon smiles" and "piccaninnies" while saying Africa was better off under British rule.
Meanwhile the met police force has a neo-nazi problem...
---
Movies + TV
MKY: Tribes of Europa [Netflix Germany]
From the team that gave you Dark comes yet another post-apoc ya drama… EURO edition. Yeah, this is closer to Danish cli-fi drama The Rain _than CW's _The 100. _The 'tribes' are a nice sampling of 'what to do after the apoc' - you've got the primitivists the show starts with, the more gangsta/slaver/ClearBadGuys tribes and… the militant euro technocrats - literally the remanents/descendants of an EU 'peace keeping' force that wants to weld Europe back together, the way it was _meant to be (also that their HQ is an anti-fascist monument occupied by fascist technocrats is kinda perfect imho) and the more mysterious rather breakaway civ type 'tribe' that… never collapsed… or caused the collapse? Nobody knows… and the season ends on a cliffhanger - which is to say, ~unresolved plotlines warning~ and ~THIS BETTER GET RENEWED~.
El Internado: Las Cambres (2021)
Do you like really horny boarding(/reform) school mystery dramas with weird alchemical shit infused in them? There's only one way to find out.
30 Monedas (30 Coins)
Do you wanna see what kinda roles Lito from _Sense8 _was rebelling against? Then watch him play the super het mayor of a small Spanish town where… INCREASINGLY WEIRD FUCKED UP, PROGRESSIVELY LOVECRAFTIAN SHIT happens. Centred around a priest who metaphorically fights his demons/trauma on the heavy bag each night, who tried to hide from his past in this peaceful little village, only to basically bring hell with him. Did I mention the weird shit? Or the super gnostic Cainities? Suffice to say I'll be working my way thru the rest of the show's creator's work next.
---
URL
CJW: The Downward Spiral: Popular Things - Dean Kissick at Spike Art Magazine
The old ways of valuing an object at auction (backdoor dealings, price fixing, and clandestine, corrupt practices) are coming up against the new ways (wild speculative mania and hyperstition) and falling short, for now. Beeple and KAWS, who have dominated the year's artistic discourse, are outsiders that made it to the top. But it's a very boring sort of outsider art, made by nerds for other nerds [...]
I read a lot about NFTs, but most of that was focussed on the crypto, environmental, and utterly-bullshit aspects. This here piece is looking at NFTs in relation to art, artists, and the art world (and culture/consumerism more generally). It's fun and scathing, and the author is obviously well-versed in the world he's describing (and decrying).
"Kings of Leon to release new album as a non-fungible token" … "Beeple brings crypto to Christie's" … These are among the most anti-aesthetic headlines ever written. The poetry of a dying civilization.

[...]

Poor images like Beeple's, or the $1.54 million ape in a fedora, or most everything in the stream, are lessons in why we can't stay locked down forever. Can't just stare into our screens until death. Because if we do, we're abandoning Earth, the possibility of transcendent beauty, and with it the sanctity of human life, which is given meaning by powerful art, among other things. We're eating our own souls. Poor images like these are images of hell.
//
MJW: Damage: the silent forms of violence against women - Jacqueline Rose at The Guardian
Violence is a form of entitlement. Unlike privilege – which can be checked with a mere gesture, as in "check your privilege", and then left at the door – entitlement goes deeper and at the same time is more slippery to grasp. As if hovering in the ether, it relies for its persistence on a refusal to acknowledge that it is even there.
//
MJW: Molar City
It's hard to imagine how truly full of dentists Los Algodones is. It's like trying to imagine a city full of piano movers. They are, quite literally, everywhere. Memories of inconveniently scheduled cleanings quake in the face of the omnipresent availability, the frantic, logicless convenience. They line the streets, sit atop one another in stories, share entrances. The sky in Los Algodones looks down on a canopy of signage, emblazoned with Xeroxed grins. Clinics compete for claims: the quickest, the cleanest, the most painless, the most popular service in town. As soon as I set foot past the border checkpoint I was greeted by men in medical scrubs, construction boots poking from beneath their airy blue pant legs, who thrust pamphlets and flyers in my hands. One man strolled in lazy circles wearing a sandwich board that advertised veneers.
I felt parts of this Hazlitt piece in my bones… or my enamel… or what's left of it. I've been broke my whole life, which means I've got dental trauma like whoa. I had all four wisdom teeth removed in the chair, one of which took ninety minutes and only came out after the anaesthetic had long worn off. Do you know what it's like to feel a tooth, still embedded deeply in your gum, broken up and dug free? I do. I've got a missing pre-molar, advanced gum disease and a single tooth I've spent three grand on. I've had a dentist tell me he couldn't 'in good conscience' let me walk out the door of his office without treating me for an infection I didn't have the money to cover. Tooth pain and I have spent many a long night together. This town sounds bizarre but I wish there was one I could go to...
---
Podcasts
Can I namedrop? I'm gonna namedrop. My Clarion class got to have an hour-long 'mentor' session with Ted Chiang AND IT WAS PRETTY PHENOMENAL If you yourself have not had such a chance, then you can listen to him chat with Ezra Klein here. He has an extraordinary mind and a rare and patient gift of storytelling.
//
MKY: Episode 147: You Are A Serf With Jodi Dean (TRUEANON) & Ep 137 - Work Sucks (I Know) W/ Sarah Jaffe The Antifada podcast
I feel like these two eps complement each other nicely. Or if you prefer, just read Jodi Dean on NeoFeudalism here : Neofeudalism: The End of Capitalism? - lareviewofbooks then maybe go back for the commentary track/discussion with Brace and Liz.
---
Video
DCH: Why America Sucks at Everything by David Cross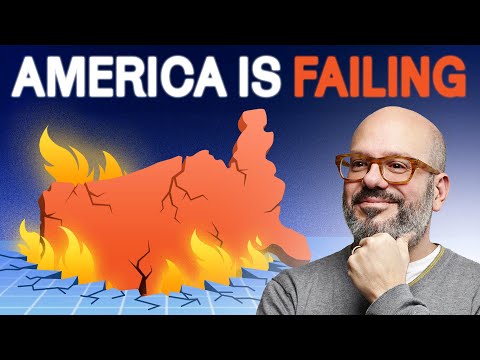 A cutting look at not-so-exceptional American exceptionalism.
---
The Self-Promotion
CJW: Repo Virtual is a Finalist for the Aurealis Awards 2020 in the Best Science Fiction Novel Category
This is such a strong slate, and I'm honoured to be listed alongside these great authors and books.
//
CJW & MJW: Flights of Foundry
Flights of Foundry is running another all-timezones virtual convention – this is exactly the sort of thing I love to see flourishing after our pandemic year. As an Australian it can be easy to feel left out of various US-centric elements of the industry and fandom, so a chance to chat with people from all across the global SFF community is fantastic.
//
CJW: Read The Room – The Future is Now: The Intersections of AI, Technology, and Power in Science Fiction
I'm really excited to be doing this event. Moderated by Charlie Jane Anders, with Naomi Kritzer, J.S. Dewes, and Nnedi Okorafor. It's a killer line-up, and I'm sure it'll be a fantastic conversation.
April 28th at 6:00pm EST / 3:00pm PST
---
CJW: That's all, folks.
---
Cutting Room Floor